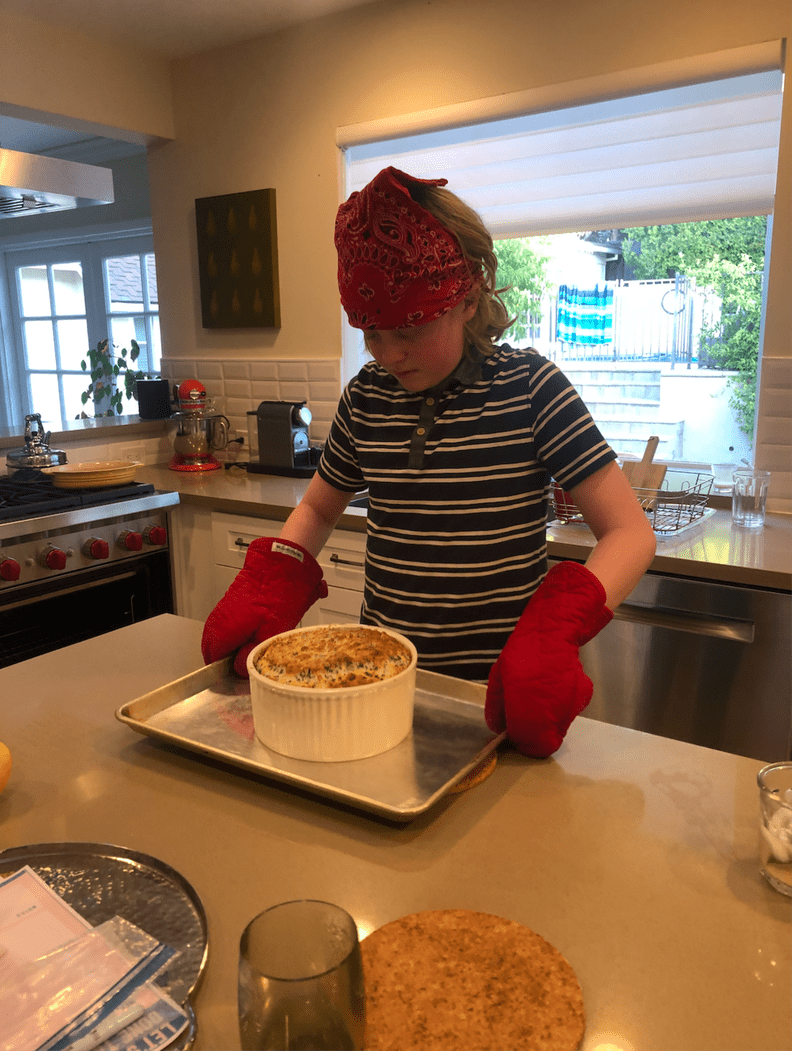 Oona Hanson
Oona Hanson
Like most parents out there, Oona Hanson and her husband, Paul, want their children to grow up to be independent. An LA-based parenting coach and educator who has been sheltering in place with her family due to COVID-19, Oona knew there was no better time for her kids — Gwendolyn, 17, and Harris, 12 — to attend a "common sense" summer camp.
"My husband and I have joked for probably 10 years that our kids needed 'common sense camp,'" Oona told POPSUGAR. "With the pandemic canceling their sleepa-way camp options and keeping us all home this summer, I had a bit of a lightbulb moment — we could make common sense camp a reality. With flexible schedules and the ability to work from home, we decided to go for it."
To get started, Oona and Paul purchased Catherine Newman's new book, How to Be a Person: 65 Hugely Useful, Super-Important Skills to Learn Before You're Grown Up ($16), which bills itself as "the ultimate guidebook to becoming a person whom everyone will like being around more."
"The kids had somewhat mixed reactions at first, which makes sense because they weren't quite sure what it would entail," shared Oona. "I think our enthusiasm as parents made it clear that this was really happening, and they knew it wasn't optional! I love a theme and going 'all in' on things, so I got excited to have our own matching camp T-shirts. My daughter, our 'counselor-in-training,' designed our shirts."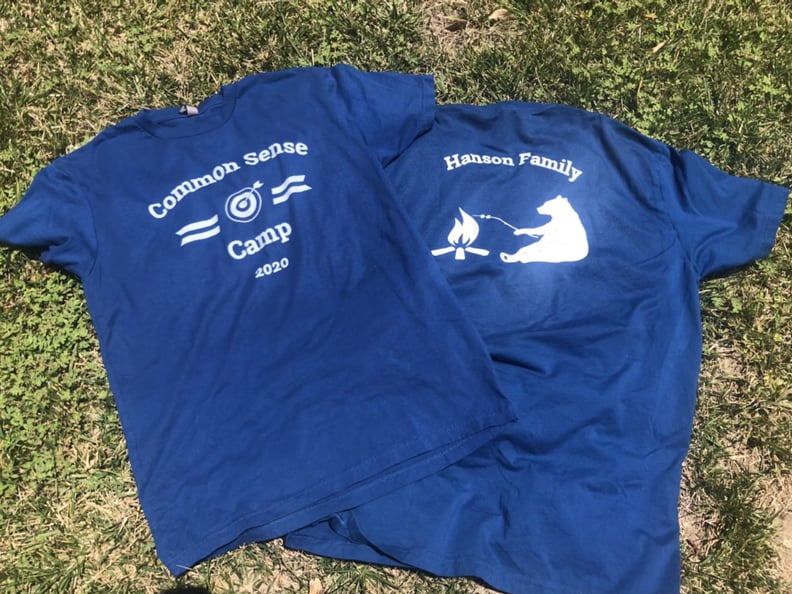 With Gwendolyn officially on board, all Oona and Paul had to do was sell Harris on the concept. "He was a little more hesitant, but he's really been enjoying it so far," explained Oona. "Giving them some autonomy has been key to their motivation. They had a say in the things they wanted to learn and how they wanted the schedule to work. We also include lots of fun activities, like on-theme family movies and making s'mores and friendship bracelets."
Eventually, both Gwendolyn and Harris began to embrace the idea, especially when it comes to sharpening their cooking skills.
"My son had never made regular pasta before, but the challenge factor really motivated him."
"Teaching kitchen skills has been fun for everyone, and we've been able to spend a lot of time together creating delicious meals. When asked what he wanted to learn how to cook, Harris replied, 'a savory soufflé!' This is a kid who, until that week, had only made toast. But the thrill of learning something that sounded challenging — a dish that can strike fear in the heart of an experienced cook — was incredibly motivating. So we went for it!"
Along with learning all the steps and basics that go into cooking and baking, Oona's kids started to take on bigger challenges.
"The other favorite activity has been making fresh pasta from scratch," she said. "Again, my son had never made regular pasta before, but the challenge factor really motivated him. And the results were delicious. We made it two nights in a row. At the end of the week, our kids made dinner for the four of us completely by themselves (my husband and I sat outside so we weren't tempted to interfere), using only ingredients we happened to have on hand. It was gratifying for everyone!"
What started as a small idea blossomed into something that the entire Hanson family can enjoy. Although Oona's of course grateful for the wonderful memories they've made, she knows the experiences will help her children down the line.
"We want our kids to learn the social skills and the hands-on practical life skills, but the bigger picture is even more important: our kids feeling confident in their ability to do things, make things, and fix things," she shared. "We want them to have a sense of agency and the ability to connect with people and contribute more fully to their community. My 17-year-old has said she already feels much more prepared to go off to college in a year."