This Woman's Viral Photo Campaign on Miscarriage Proves That There's "No Shame in Loss"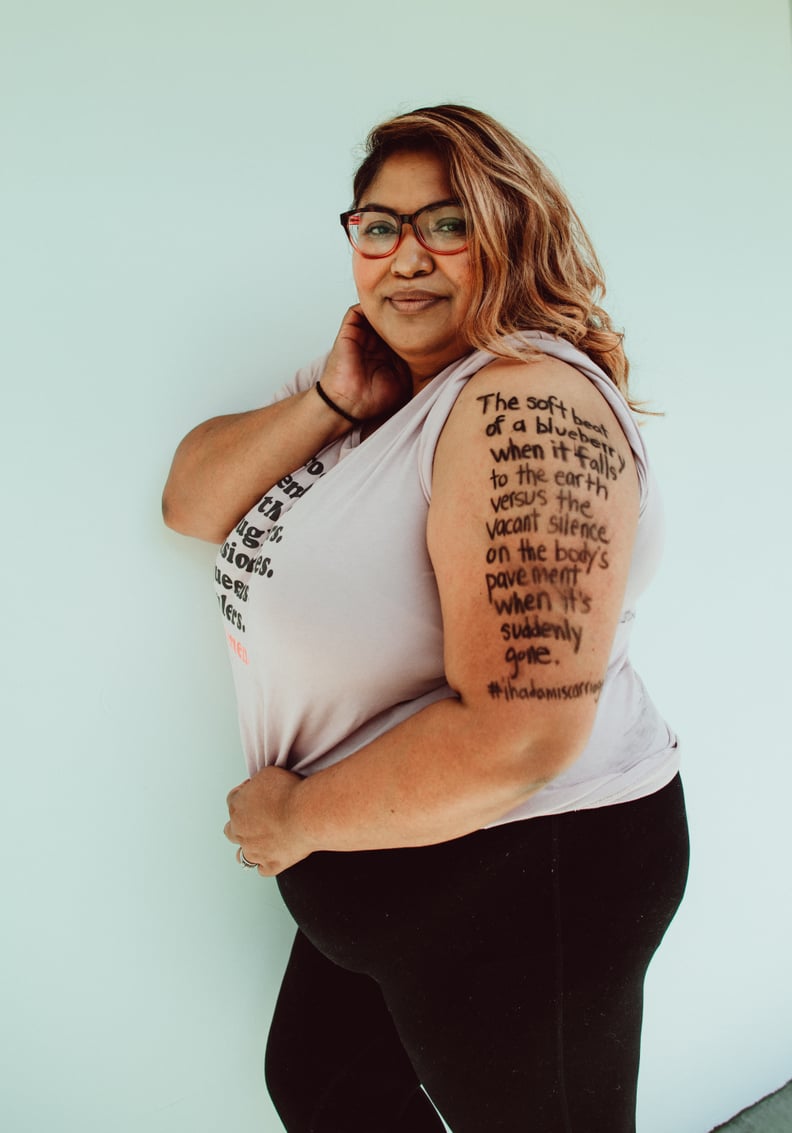 Rebecca Coursey
Jessica Zucker, PhD, a psychologist specializing in women's reproductive and maternal mental health, has been committed to raising awareness surrounding miscarriage and stillbirth since she created the #IHadaMiscarriage campaign back in 2014. And because October is Pregnancy and Infant Loss Awareness Month, Jessica joined forces with poet and artist Skin on Sundays to spotlight 10 women who have battled infant loss.
In an effort to destigmatize what it's like to lose a pregnancy or have a stillbirth, Jessica focused this year's project on the raw emotional component of the experience. She had women pose with moving poems written on their bodies, and it's visually powerful.
"My ultimate aim is that women feel a sense of comfort and connection upon learning about the #IHadAMiscarriage campaign," Jessica told POPSUGAR. "With the statistics being what they are and the fact that pregnancy/infant loss is not a disease and is therefore not going anywhere, we need a community that accurately reflects back to us the feelings we feel but may be too afraid to say out loud."
"In sharing our stories in this way, we encourage others to do the same."
She emphasized that women need to stop believing there's shame in losing a baby. "I want women to feel, not just intellectually know, they are not alone and that there is absolutely no shame in loss," Jessica said. "My hope is that future generations won't struggle with the silence, stigma, and shame that is currently so prevalent in our society."
"This year I zeroed in on the lack of standardized rites and rituals in our culture surrounding this ubiquitous topic," Jessica said. "We need a framework for grieving and for honoring ourselves and the babies we've lost."
Jessica also explained that we need to discuss pregnancy and infancy loss more. She hopes she can play her part in moving toward a culture of openness. Her images are just one piece. "The photos captured the importance of this by way of expressing on our bodies our reproductive histories. In sharing our stories in this way, we encourage others to do the same."
Scroll ahead to see the women's empowering shots.