Photographer Captured 6 Baby Girls as Your Favorite Disney Princesses
While many parents view their newborn daughters as perfect princesses — well, before all the crying and potty training, that is — a professional photographer actually transformed six baby girls into Disney's classic princesses.
Karen Marie is a mom of three who owns and operates a maternity and newborn photography business, Belly Beautiful Portraits. For a recent creative project, Karen managed to turn six babies into Ariel, Snow White, Aurora, Cinderella, Belle, and Jasmine, respectively. Each baby was photographed in an elaborate setting reflective of their princess's movie. Valerie Best of Sew Trendy Accessories designed and created all of the adorable ensembles.
In an interview with Babble, Karen revealed that the shoot wasn't always easy. As you can imagine, directing six babies can be "very difficult." Despite that, Karen said she cherishes these experiences: "My favorite part about photographing babies is knowing in my heart how much these images will mean to families for generations to come."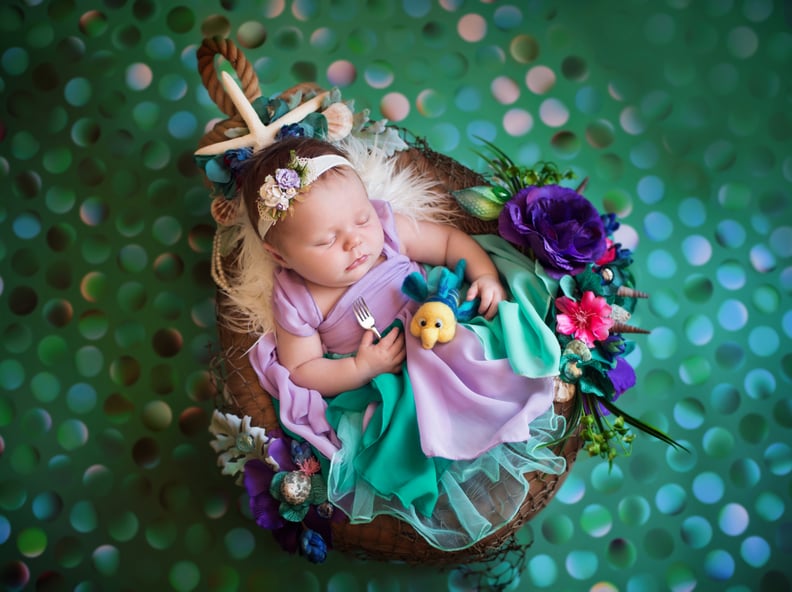 Ariel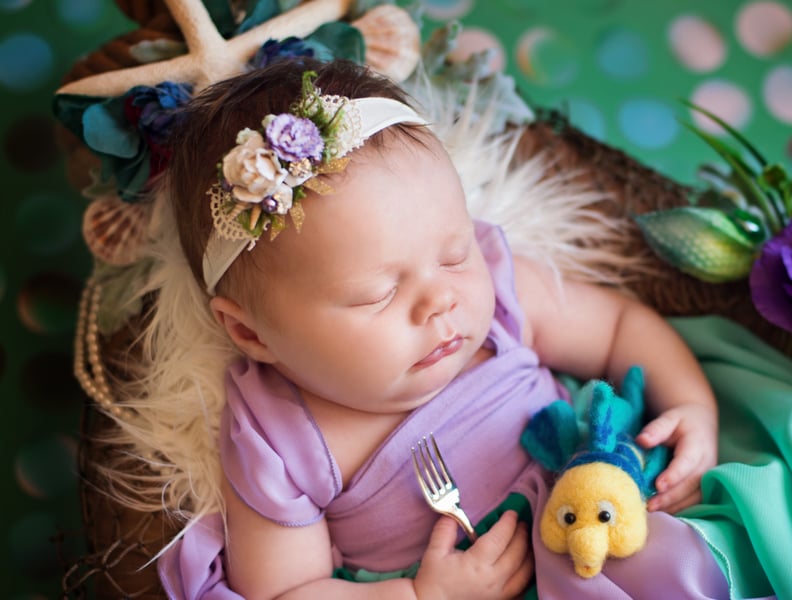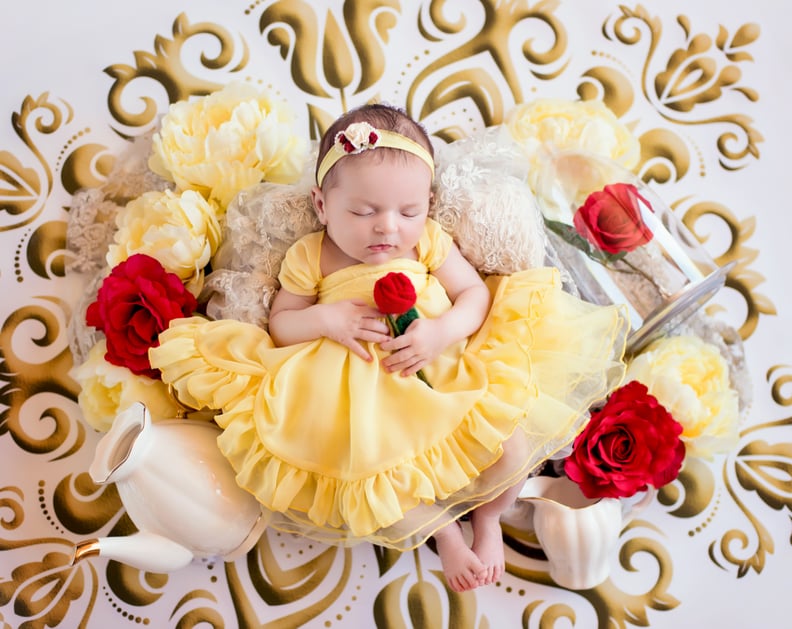 Belle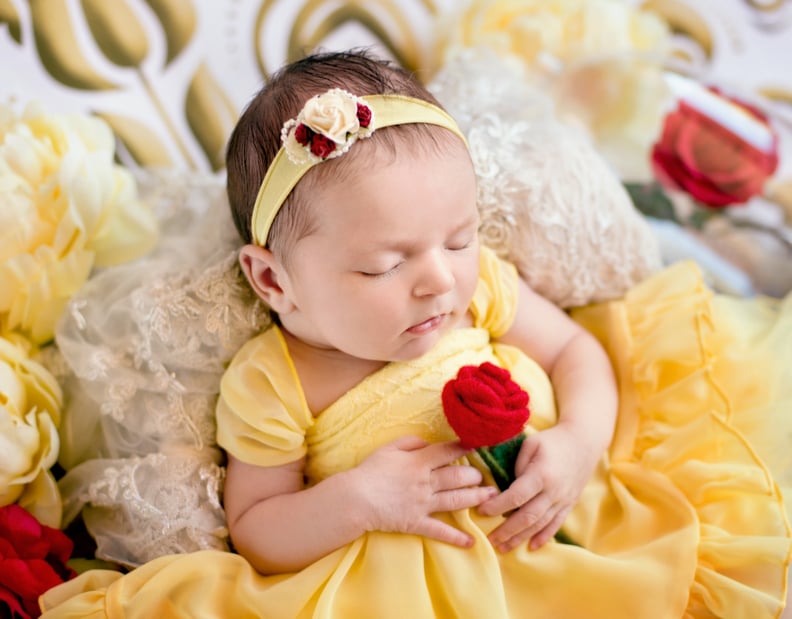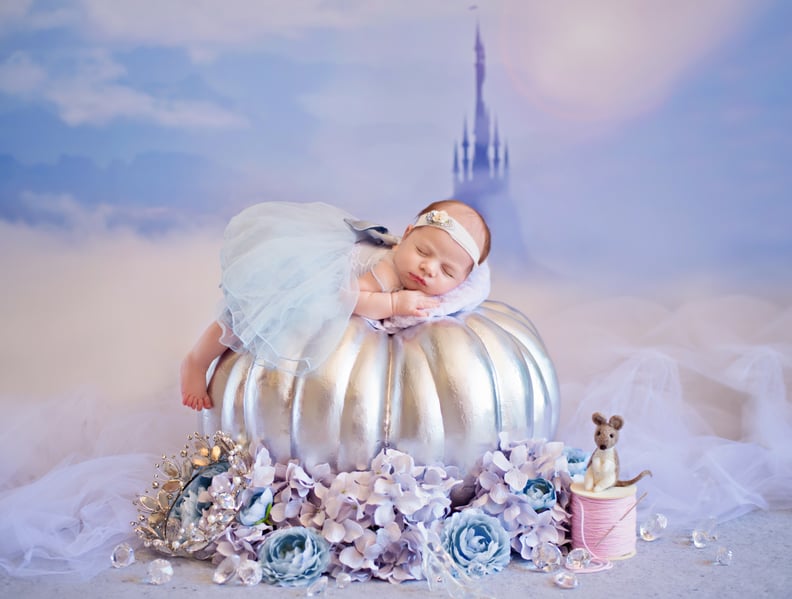 Cinderella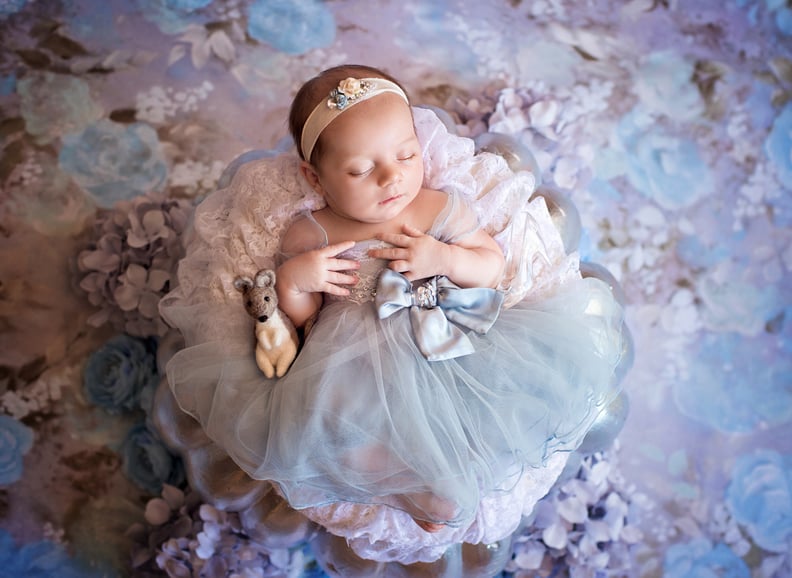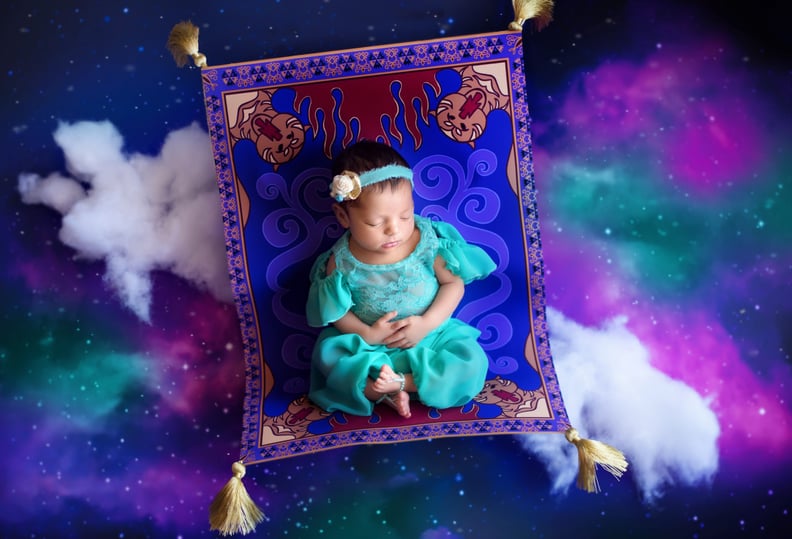 Jasmine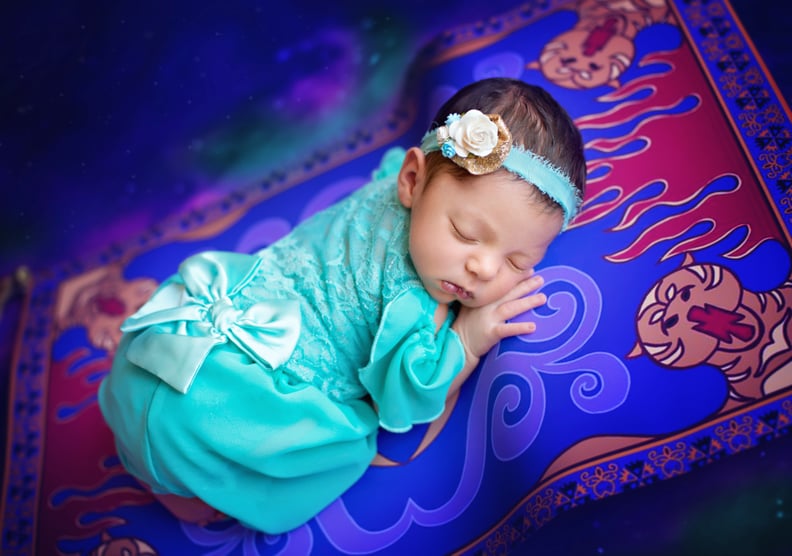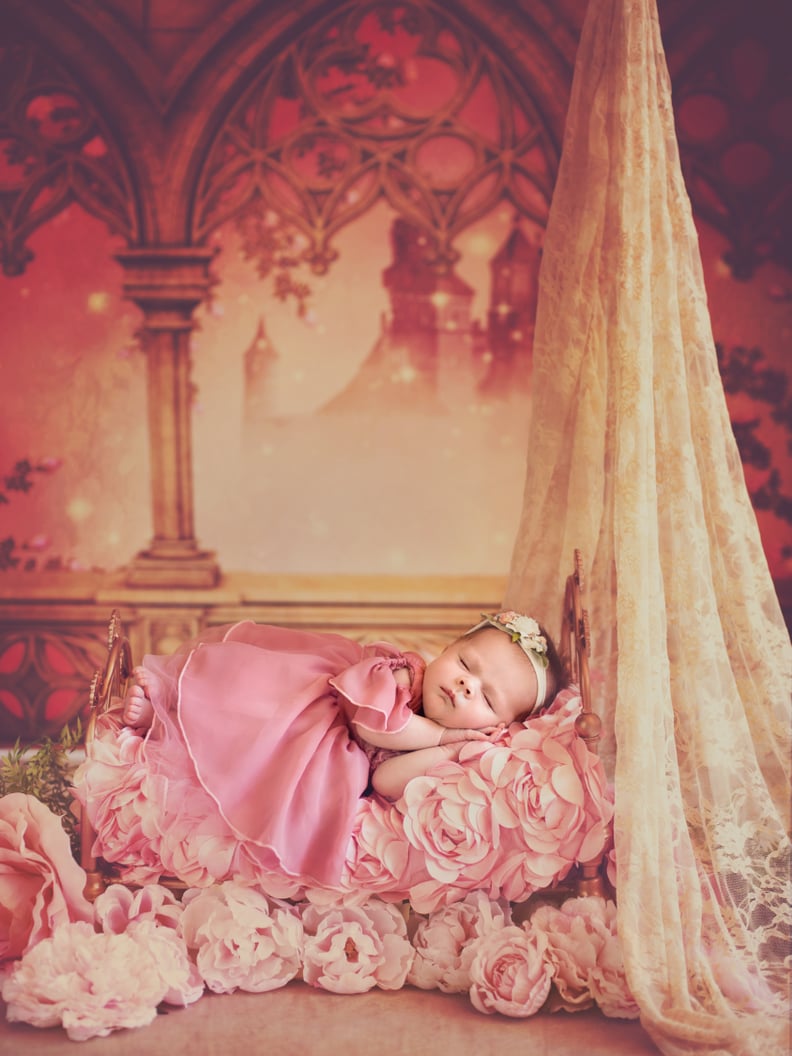 Aurora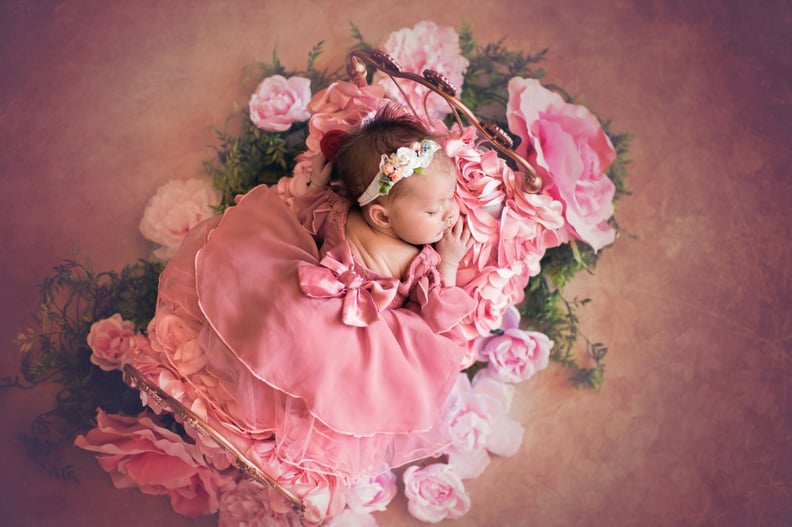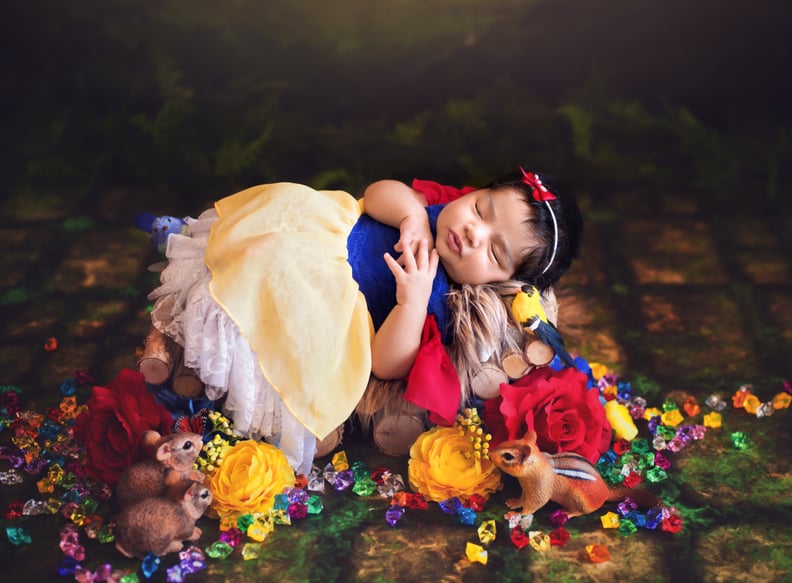 Snow White