Play-Doh All Mixed Up Product Announcement
Play-Doh's All Mixed Up Is Essentially a Bucket of Defeat Parents Can Buy Their Children
As POPSUGAR editors, we independently select and write about stuff we love and think you'll like too. If you buy a product we have recommended, we may receive affiliate commission, which in turn supports our work.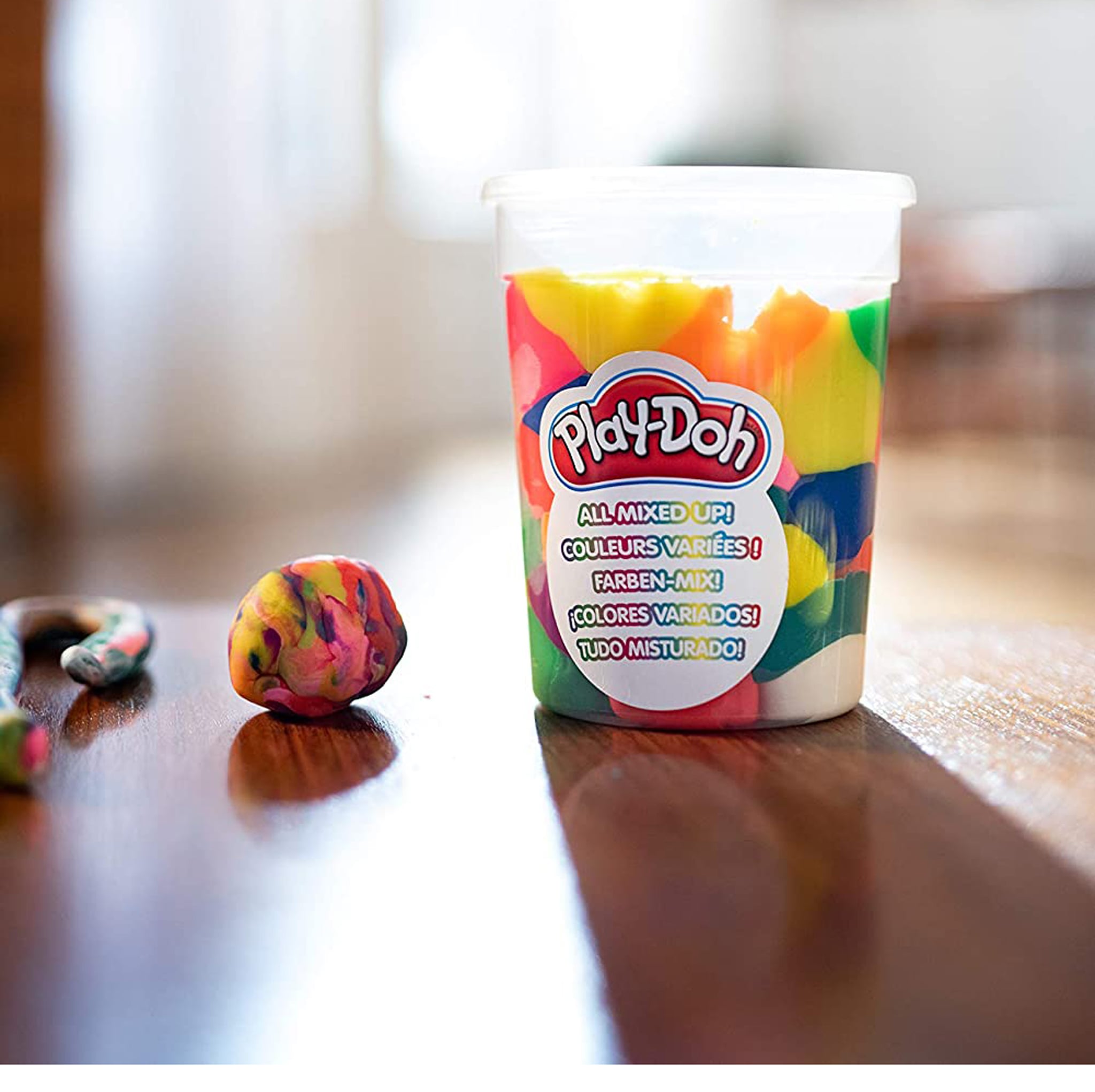 If you needed a signal that it's OK to give up on this whole parenting during a pandemic thing and just allow your kids to steadily evolve into feral animals who survive on nothing but stale raisins and PJ Masks episodes, I'd say that Play-Doh's latest product offering is the flashing neon sign for which you've been waiting.
Hasbro just released Play-Doh All Mixed Up ($15), a nearly three-pound tub of prejumbled Play-Doh colors. By extension, the brand has invited parents to raise a white flag (or whatever color white is now that it's been squished together with red and green and purple) and accept defeat entirely.
The toy company conducted a recent study that revealed more than half of surveyed parents feel a sense of "irrational stress" about Play-Doh colors being mixed.
In fact, according to a press release, the toy company released this product following a study that concluded that more than half of surveyed parents feel a sense of "irrational stress" about Play-Doh colors being mixed. (You know, a level of anxiety somewhere between stepping on a Lego and wondering if your child will ever return to school again.)
So, instead of the clever engineers over at Play-Doh inventing, say, some fancy unmixable formula of modeling compound with colors that can always be pulled apart, they instead decided to just smush them all together in a bucket. To be fair, the company stated it was a "plea to parents everywhere to relax their unspoken rules of Play-Doh and embrace those muddy grey messes," but I have a feeling they are just working moms and dads trying to phone it in, too.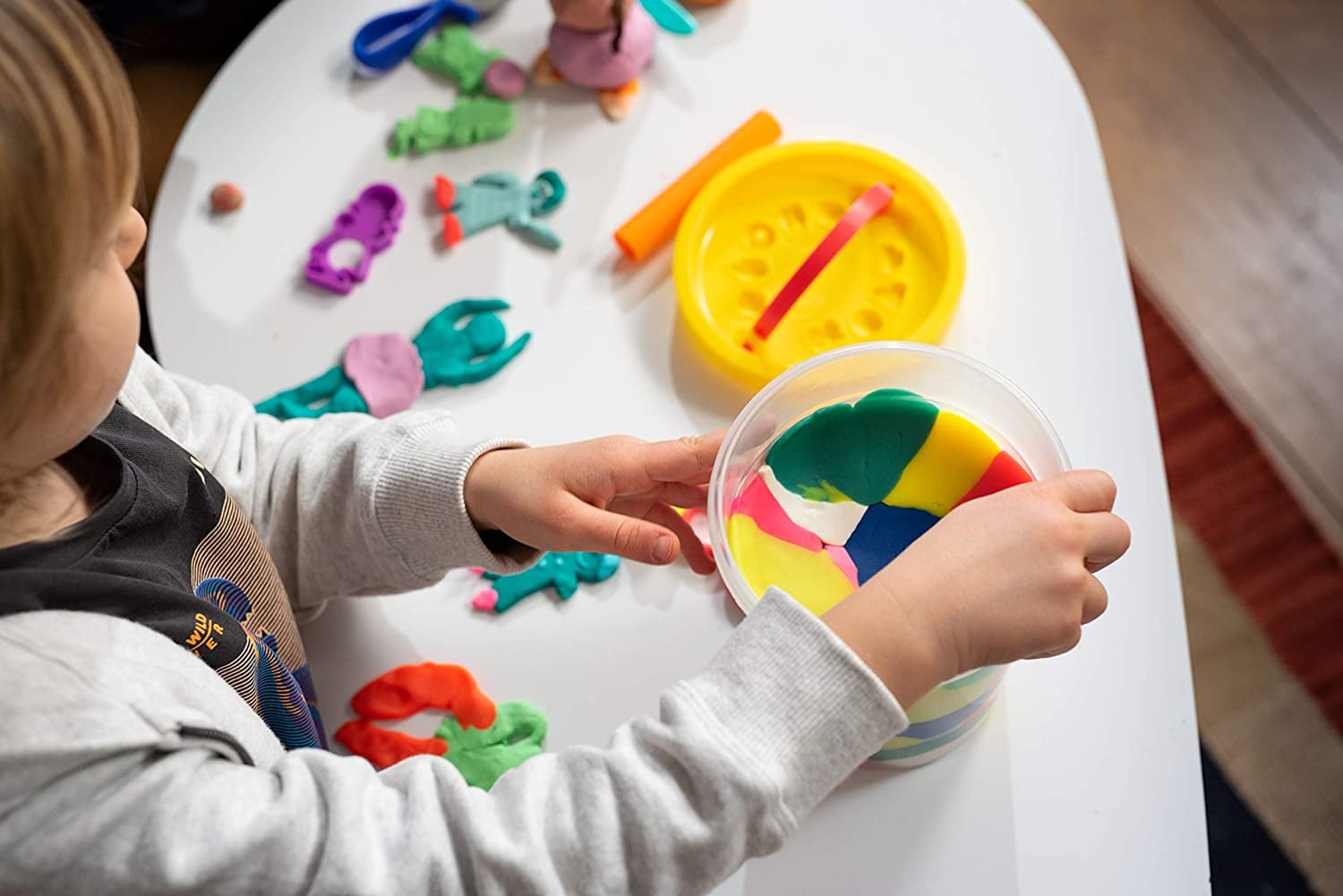 The announcement, combined with my general lack of awareness of what day or week or month it is anymore, had me first thinking this was one of those branded April Fool's Day pranks, like when Mr. Potato Head was "replaced" by Mr. Avocado Head. Or when Gmail declared it'd start mailing printouts of emails.
But, nope, it's still March, and this new product is very real. Limited quantities launched on Amazon on Monday, and other major retailers like Target and Walmart are set to carry it shortly.
Whether you are on Team Never Mix It Up or Team Who Even Cares Anymore It's Just Play-Doh and I've Got Real Problems, this new offering makes one thing clear: parents can never have nice things. So, ya know, burn it all to the ground. Or just mix it the f*ck up!
Image Source: Hasbro