Parents of Picky Eaters, Rejoice! Prego's New Sauces Are Packed With Hidden Veggies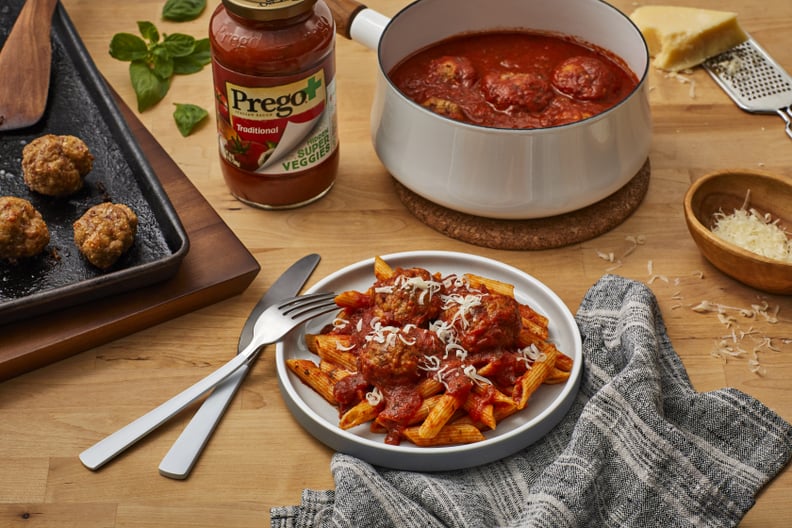 Prego
Prego wants to help get more vegetables into your kids' diets through its new line of jarred sauces, Prego+ Hidden Super Veggies. The line is launching with three different sauce variations, including Traditional, Flavored With Meat, and Roasted Garlic & Herb. No matter which you choose, each has the same great taste as the Prego sauces you already know and love, but they're packed with six veggies: sweet potato, carrot, cauliflower, butternut squash, spinach, and roasted red pepper.
Prego is also releasing a second line of new sauces called Prego+ Plant Protein, which includes three protein-packed varieties that each offer four grams of protein from peas. The line includes the brand's first vegan "meat sauce," which contains soy crumbles as a meat substitute. To keep adding to the pro column, both lines contain fiber, are low in fat and saturated fat, and are free of artificial colors and MSG.
This is great news for parents of picky eaters or those kids who aren't exactly into munching on raw carrots as a snack, as the new sauces can help add a bit more dimension to your child's diet, especially if all they want to eat is homemade pizza or a sauced-up pasta dish. And even if your kid eats pretty much everything, jarred sauces are always great to have on hand for quick meals on busy days or on those nights you can't be bothered to do much more than boil a pot of water for pasta.
Keep reading to see the six new 24-ounce Prego sauce jars, which will sell for around $3 a pop, and look out for both the Prego+ Hidden Super Veggies and Plant Protein lines in your local grocery store.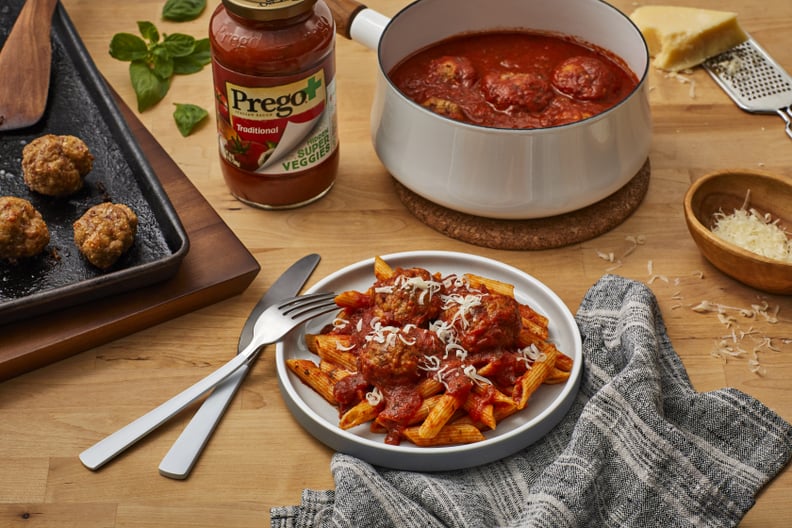 See the Prego+ Hidden Super Veggies Traditional Sauce in Action