Peekaboo Ice Cream Hides Vegetables Inside
This Genius Ice Cream Brand Is Sneaking Veggies Into Every Bite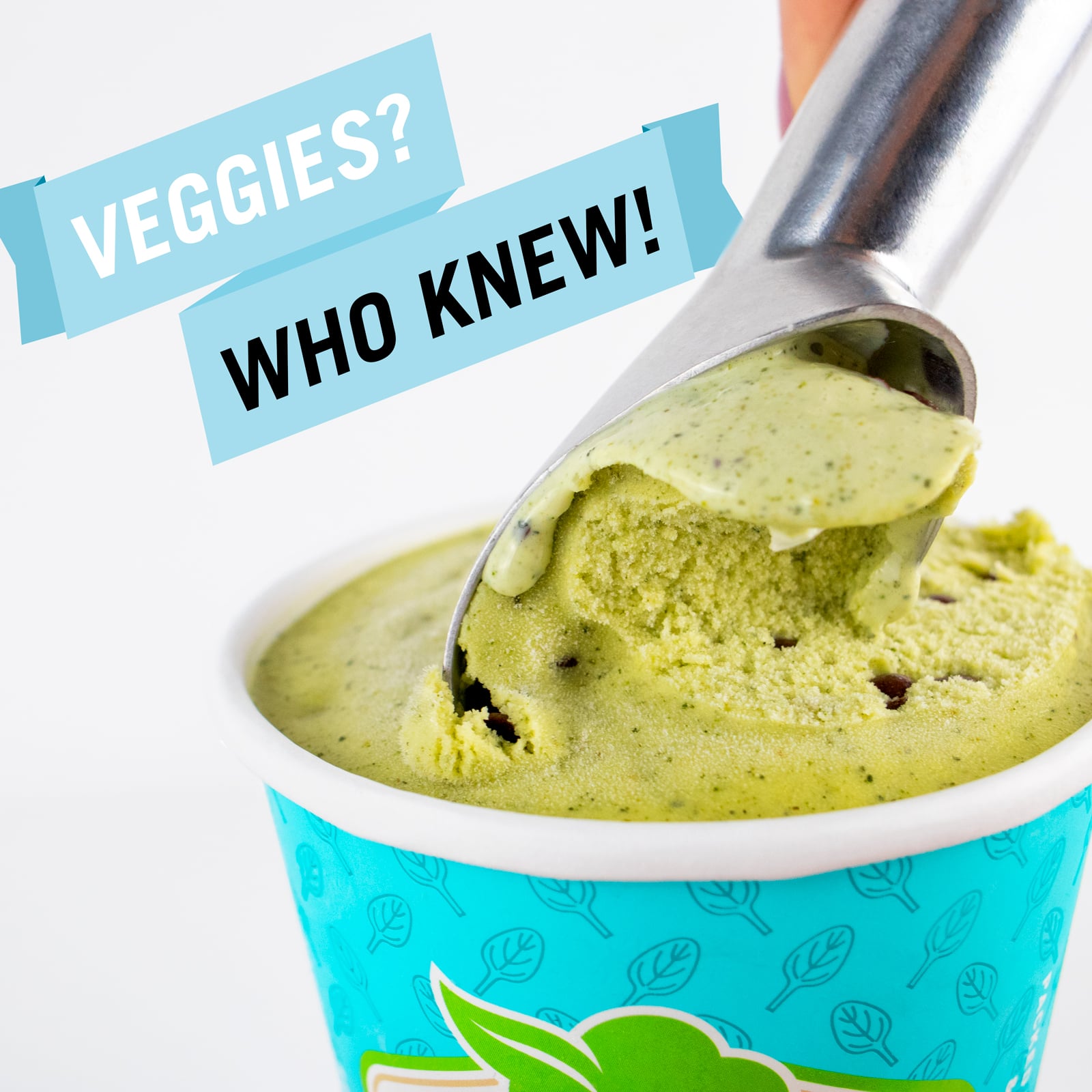 For parents of toddlers and young kids, getting them to eat healthy snacks and balanced meals is a routine struggle. However, one dessert brand is doing its very best to make that a little bit easier for families. When you can't get the littles to eat all of their peas and carrots before asking for dessert, Peekaboo ice cream might be your next bet — not only is it certified organic, but it sneaks a daily serving of veggies into every bowl!
It's created by mom Jessica Levison, who knows first-hand how hard it is to up the veggie intake, so she mastered flavor mixtures that appeals to picky eaters. Curious about the flavors and what will be hiding inside? The flavor combos might surprise you: Vanilla With Hidden Zucchini, Cotton Candy With Hidden Beets, Mint Chocolate Chunk With Hidden Spinach, Strawberry With Hidden Carrots, and Chocolate With Hidden Cauliflower. Sounds like it's the perfect type of thing to taste test around the dinner table.
Peekaboo is sold on Peekaboo's website and at 2,500 grocery stores nationwide!