Princess Charlotte Was Caught Digging Through Kate Middleton's Purse, and LOL, Typical
Remember when you were out and about as a kid, and you'd ask your mom for a snack or a toy only to start impatiently rummaging through her bag yourself to find the goods? Well, it's bonafide karma now that you're a mom yourself and your once neat and tidy bag full of your own personal belongings has no doubt become a catch-all for wipes, toys, and snack cups full of Goldfish.
Kate Middleton, expert toddler tantrum defuser, feels your pain, and even though her white Victoria Beckham bag might be chicer than what most of us carry around, it wasn't off limits to Princess Charlotte and Prince George's nosy toddler hands looking for treats while out Prince William's polo match on June 10.
See all of the photos of the sibling duo checking out the contents of their mom's purse ahead, and don't be surprised when your head starts involuntarily nodding at just how typical toddler the whole thing is.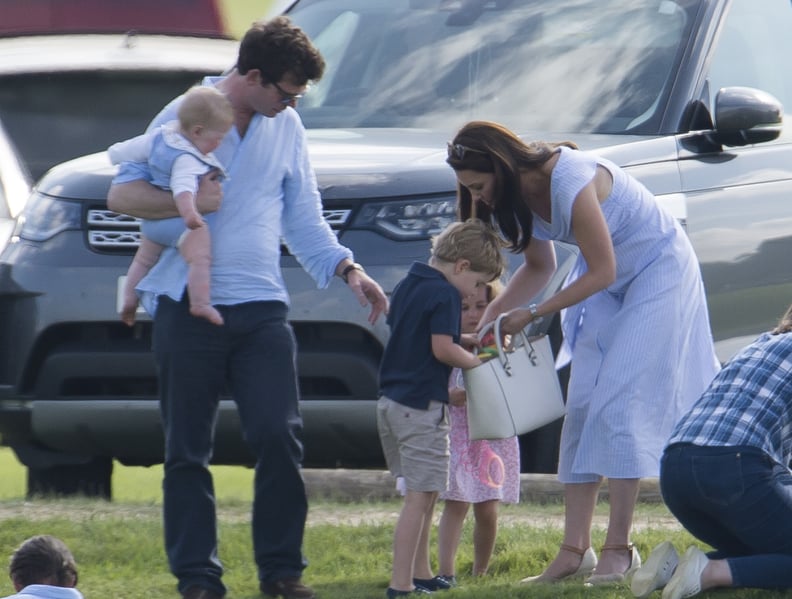 Here, Kate was quickly attacked by her small children for her bag's contents what looks like mere moments after getting out of the car — typical timing.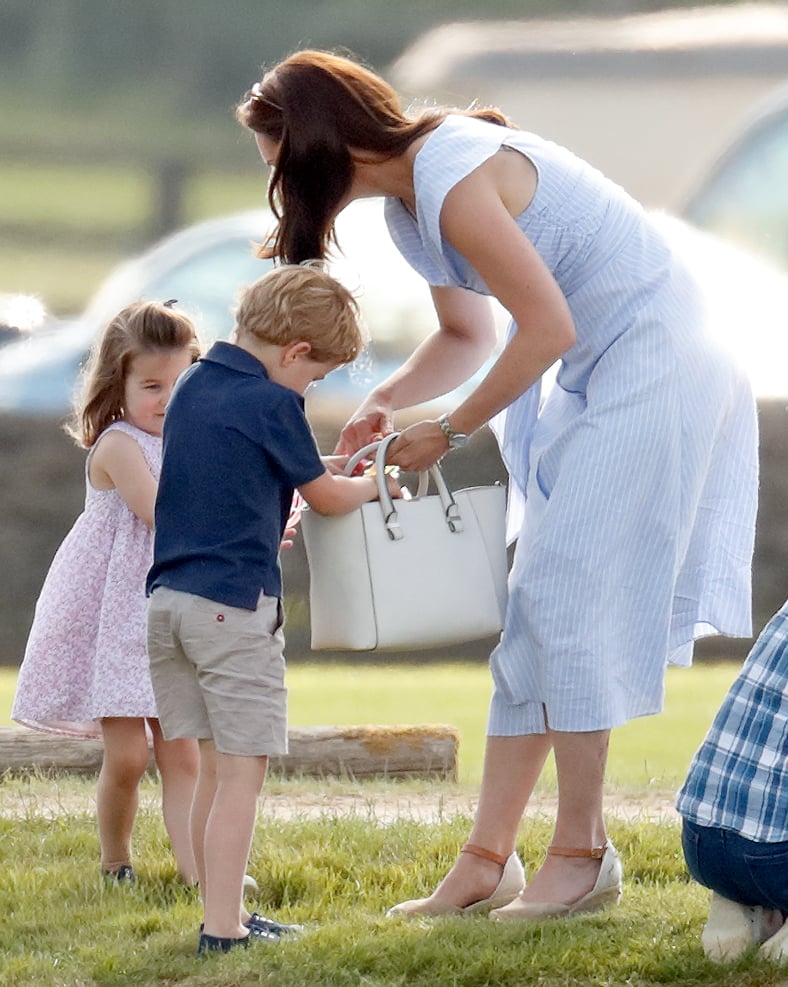 Taking the role of first child seriously, George appeared to have slid Charlotte out of the way just enough to find what he was looking for.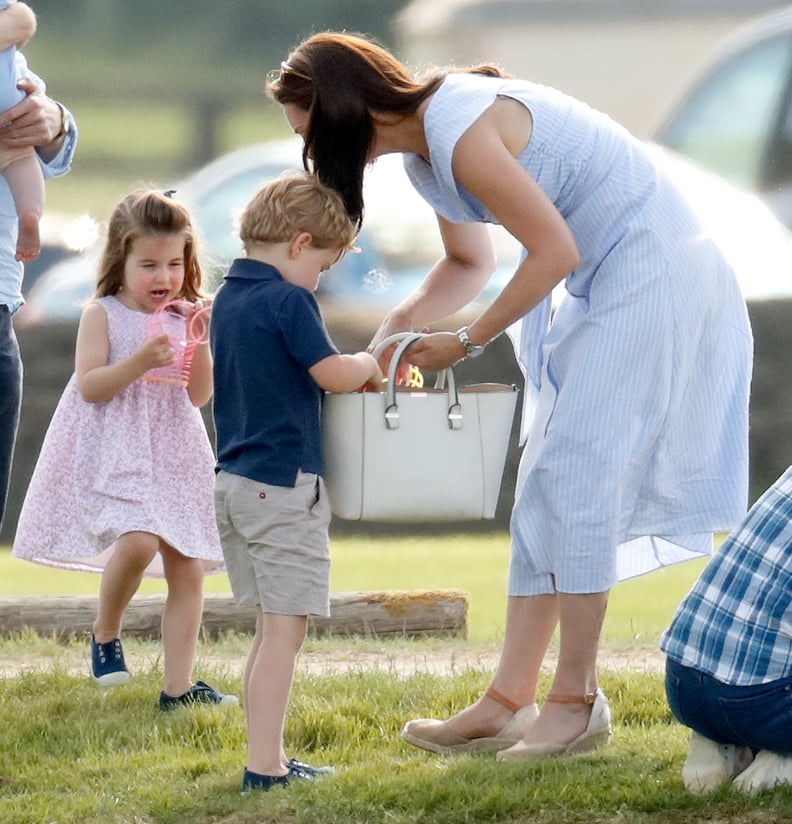 Psych! Charlotte, in an unprecedented win for middle children everywhere, had already gotten hold of the end of a slinky!
Ah, the sibling roles are back to normal, and George manages to get both his hands on said slinky. The real star of this photo, though, is Kate attempting to get her life together in the fleeting minutes she has before the kids get bored or hungry.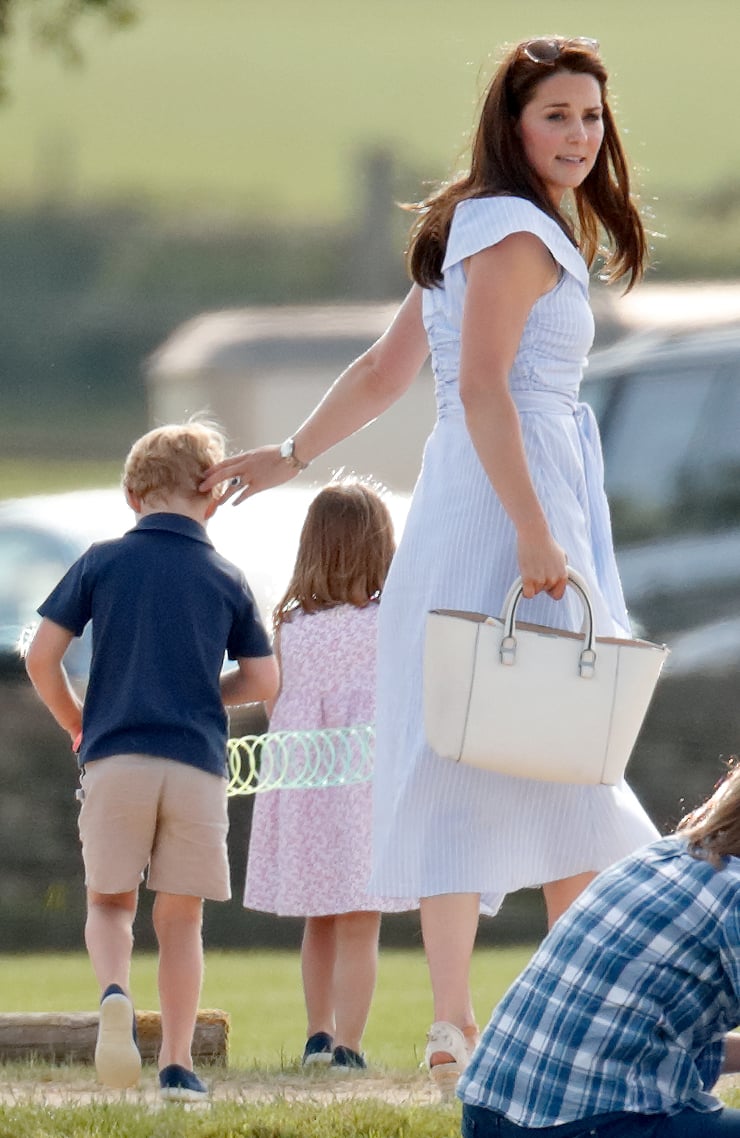 We know that look of Kate's. It says: "Please. Please let them be satisfied with this plaything for a while, otherwise this is going to be a long-ass day once they figure out this isn't Mary Poppins's purse."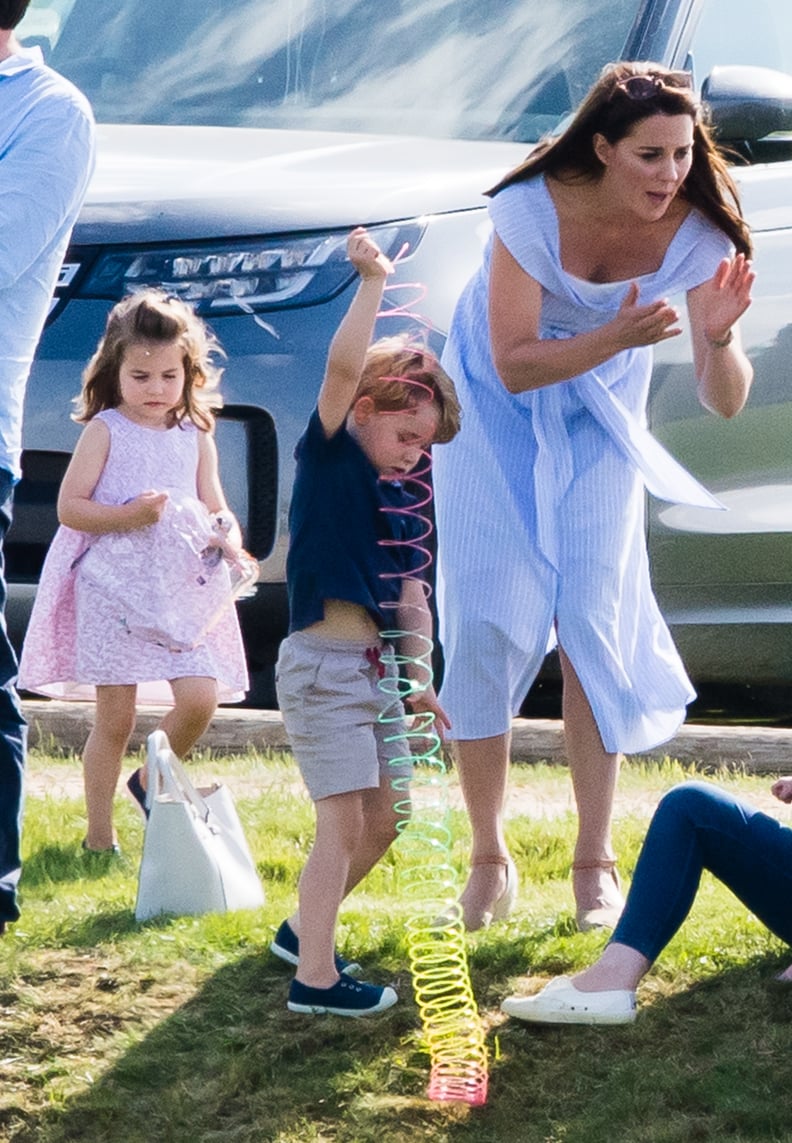 For George, the slinky was still holding strong here, but zoom in on the little princess and feel our dread — Charlotte has clearly moved on, and she's got her eye on the prize.
Here we have a wild toddler, in her natural habitat: elbows-deep in her mom's bag. How will the story end? Tune in next week on Toddlers on Outings.