Scarlett Johansson on Being a Mom and Raising Toddlers
Scarlett Johansson Reflects on Raising Toddlers: "You Get a Lot of Grief"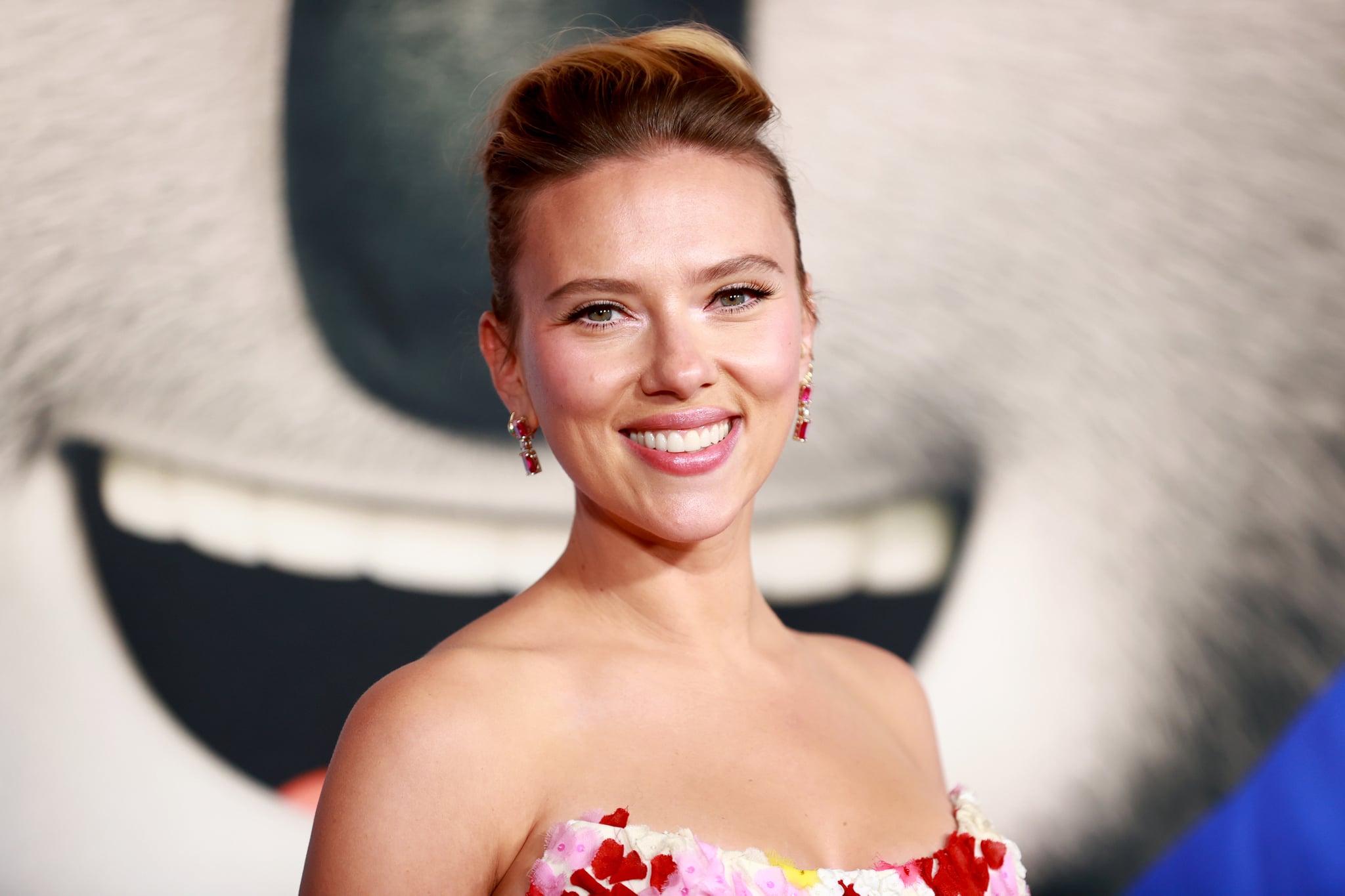 Image Source: Getty / Matt Winkelmeyer
Scarlett Johansson is bracing herself for her son's toddler phase. On the April 3 episode of Dear Media's "The Skinny Confidential Him & Her Podcast," Johansson opened up about motherhood and what it's like raising toddlers as a working mother. Speaking with Lauryn Evarts Bosstick and Michael Bosstick, Johansson reflected on raising her now 8-year-old daughter Rose Dorothy Dauriac, whom she shares with her ex-husband and French journalist Romain Dauriac.
"Three is really tough. I remember my daughter — my daughter is 8 1/2 — and when she was 2, I thought, 'This is great. I don't know what everybody is talking about,'" she recalled. "Then she turned 3, and it was like being in an emotionally abusive relationship. It's crazy." Johansson added that her daughter experienced "very intense emotional swings" and displayed "bossy" behavior unlike what she expected from a 3-year-old. "[It was] constant mood swings," she said. "Those poor little guys; I feel bad for 'em. Must be a lot — you're up and down constantly."
"You get a lot of grief from toddlers. Like, everything you do is not right, which is hard."
Alternatively, Johansson — who welcomed her second child, a son named Cosmo whom she shares with her husband Colin Jost, in August 2021— said raising babies is much less troubling. "Having a baby is so lovely," she said. "They're so cute. They sit there and they love you and then that's it. And you just get, like, love from them, whereas you get a lot of grief from toddlers. Like, everything you do is not right, which is hard." As Cosmo approaches the "terrible twos," there's no telling whether the toddler will follow in his sister's footsteps.
When asked how she balances motherhood with a full-time career, Johansson was quick to say that "there is no balance." Instead, the mom of two puts her family first, adjusting her work schedule accordingly. In recent years, this decision has become most apparent in the way Johansson considers taking on new projects. If a specific role requires her to be too far from her family for a long period of time, she either declines the role or makes the necessary accommodations to bring her family with her.
"I work, usually, like 15-hour days, so if I'm gonna be working on something and have to relocate everybody, it's adventurous in some ways for the kids, but they also need stability too," she said. "So now that my daughter is older, I really don't work in the same way that I used to work when I was, you know, 25 years old."
While raising two children has had a direct influence on the trajectory of her career in recent years, the Marvel actor said having a family has introduced an unexpected kind of structure to her life. "It helps the pieces of your life kind of like fall into place a little bit, I think when you have this other priority," she said.
Listen to the entire podcast episode ahead to hear more about Johansson's approach to motherhood, her work-life balance, and her workout routine.