How Many Kids Does Scarlett Johansson Have?
New Parent of 2 Scarlett Johansson Says Becoming a Mom Is the Most Remarkable Thing She's Done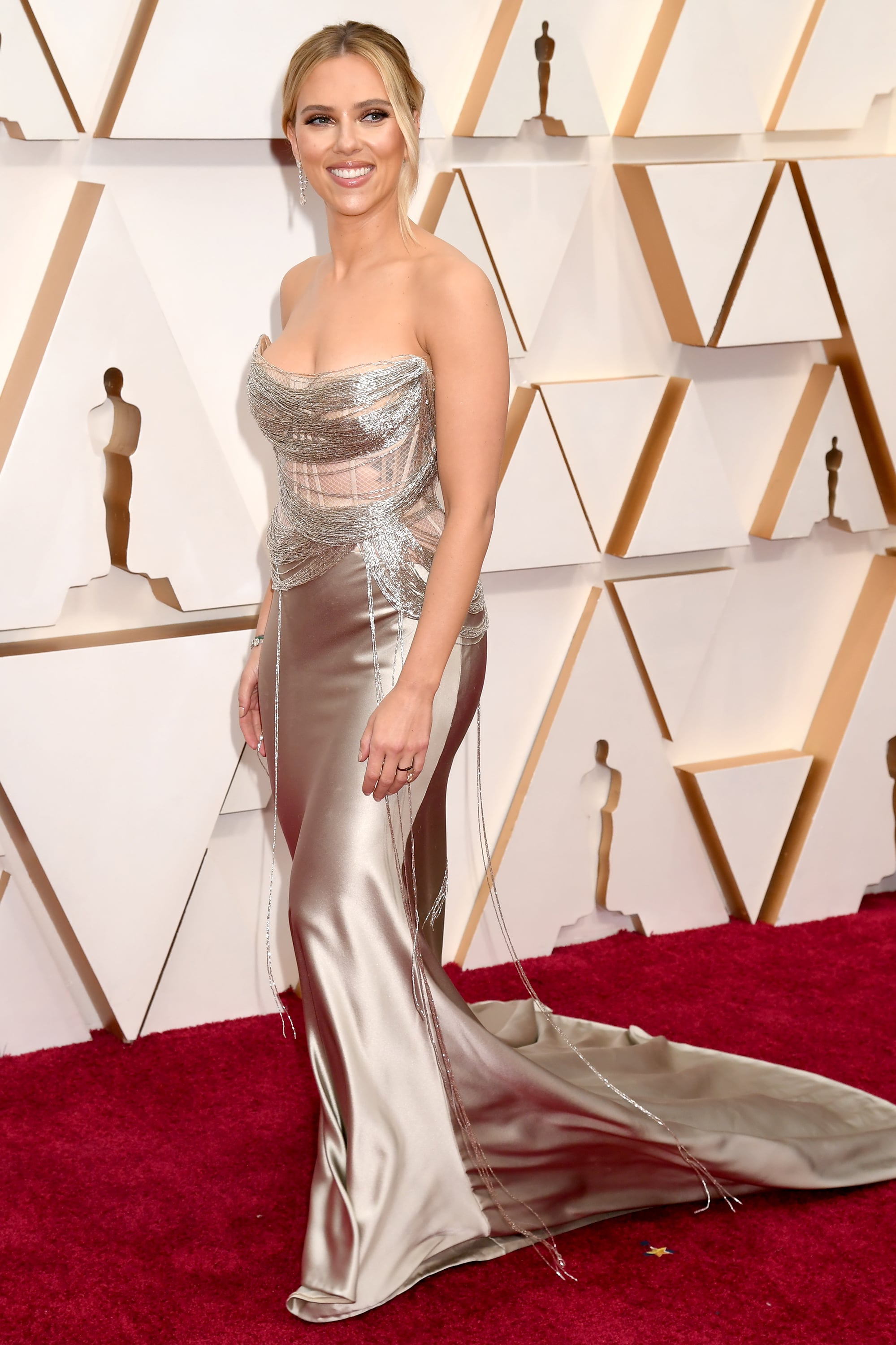 Scarlett Johansson and Colin Jost have welcomed a baby! The little one, named Cosmo, is Scarlett's second child and Colin's first. Scarlett's pregnancy news was confirmed by the SNL Weekend Update comedian during a stand-up show on Aug. 15. "We're having a baby," he told the audience. "It's exciting." Then, news that the baby arrived came on Aug. 18, according to People.
In an E! News red carpet appearance at the 2019 Elle Women in Hollywood event, Scarlett Johansson was asked what's the most remarkable thing she's ever done. Immediately, the mind likely goes to her chock-filled resume of movie credits, but the Black Widow star's answer couldn't have been sweeter: "Probably gave birth. I built a person, then I gave birth to it!"
Johansson's love for gabbing about her daughter dates back even further to when she was just 3 years old. A guest on the Ellen Show, the mom called Rose her "little buddy." She sang to Ellen, "I absolutely love being a mom. It's true, it gets better everyday."
Read more about Scarlett's two kiddos ahead!
Rose Dorothy Dauriac
Born on Aug. 30 2014, Rose Dorothy Dauriac is Johansson's first child, whom she shares with ex-husband and French journalist Romain Dauriac. "If you ask her what I do for a living, she says Mommy is a superhero," The Avengers actress told Ellen. While Johansson may be fighting the bad guys at work, Rose prefers princess dresses over superhero capes. "She's a very sweet girl," Johansson said. "She's very, very, very, girly. Like painfully girl," the mom joked to the daytime talkshow host.
In March 2020, the Marriage Story actress told People she is committed to teaching her daughter about why it's important to care for the environment, specifically food waste. "I think reminding her of how other people live and how her actions impact others is where to begin." Johansson also told People she was most looking forward to seeing Rose as her flower girl in her wedding to Colin, which was celebrated October 2020.
Cosmo
Scarlett and Colin welcomed their first child together, a son named Cosmo, in the summer of 2021. Although we're not sure of the exact date, Scarlett's pregnancy was confirmed by Colin on Aug. 15, then Cosmo's birth was announced on Aug. 18 and officially shared by Colin on Aug. 19, so it's possible he was born somewhere in the middle of those dates!
"Ok ok we had a baby," Colin wrote in a text post on Instagram to announce his son's birth. "His name is Cosmo We love him very much."