9 Tips For Navigating the Holidays With a Newborn
When you've just welcomed a precious little one into the world, your priorities naturally shift away from holiday gifting, hosting, parties, and even the idea of leaving the house. In the midst of those blissful yet challenging moments (and sleepless nights), the festivities may instead include cozy movie nights, ordering in holiday dinner, and adjusting to life with a newborn. If there's anything I've learned as a new mom during the holidays, it's that the celebrations won't mirror those of the past, and it's crucial not to burden yourself with unrealistic expectations, especially those imposed by others.
Instead, relish the special moments with your newborn, unburdened by the typical holiday pressures. Embrace this unique chapter of your life and allow the season to unfold in its own special way. With a little one to care for, it's about cherishing the simple joys and treasuring the bliss of this extraordinary time. To optimize your time during this special season, here are nine tips from one parent to another for a merry little holiday with a newborn.
01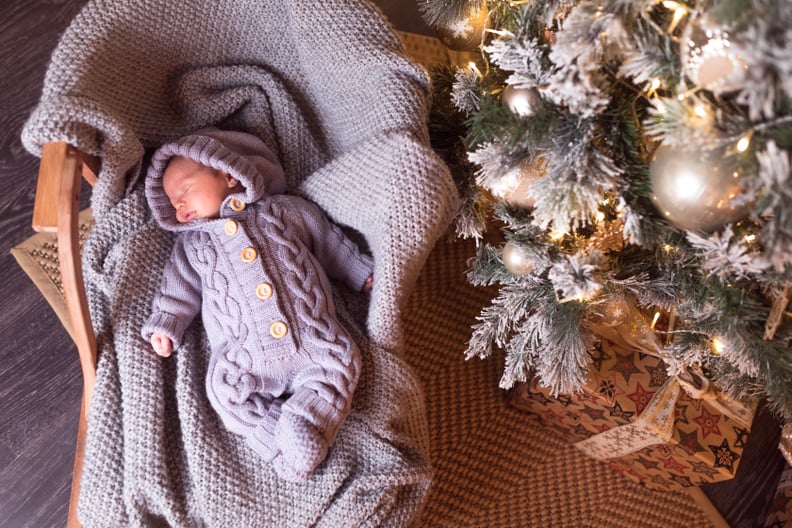 Embrace Your Little One's First Holiday With All the Newborn Cuddles (and Photos)
'Tis the season for baby's first holiday! Instead of stressing over the holiday chaos, revel in the magical moments with your little one. Capture the joy with adorable festive photo shoots that you'll treasure forever. So, don your matching holiday pajamas, embrace the cuddles, and get ready to make this season extra memorable for your family album.
02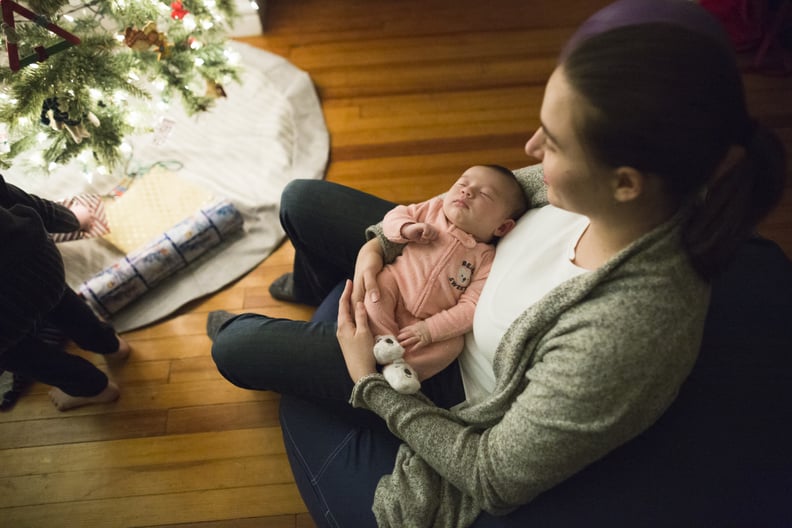 While Everyone's Eager to Meet the Baby, Don't Be Afraid to Set Boundaries
Your bundle of joy is the star of the show, and everyone's excited to meet them. But remember, it's essential to set expectations early with some well-defined boundaries. Take the lead in creating a nurturing environment that suits your baby's needs and your comfort. When visitors come knocking, let them know your baby's schedule and when it's the best time for you. In doing so, you'll make this special time even more precious for both you and your little one.
03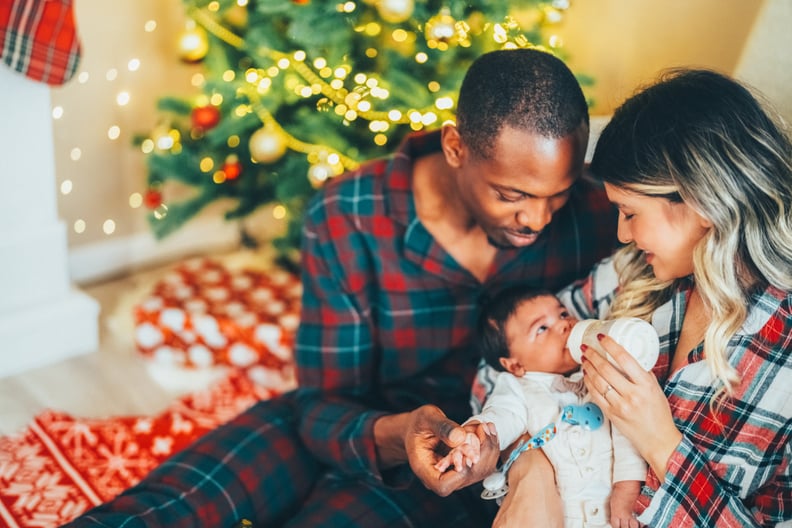 Stick to Your Baby's Schedule, Even If It Cuts Into the Holiday Dinner
What do you do when your newborn's schedule clashes with holiday festivities? The answer is simple: stick to your baby's routine. By keeping to your baby's schedule, you're ensuring that both you and your bundle of joy can savor the holiday season stress-free. So, don't fret if it means stepping away for a moment to go into a quiet room and rest or feed the baby. You know what's best for your baby and when it's time to take a break from the stimulation.
04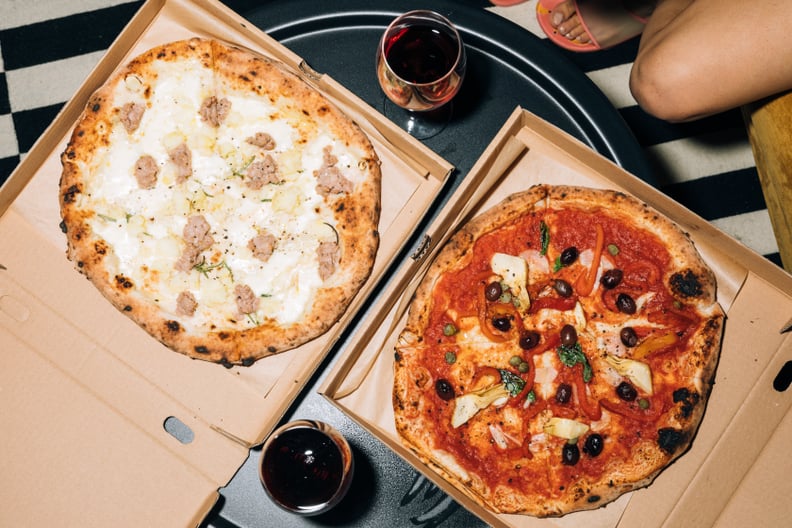 Do Yourself a Favor and Order In Instead of Hosting That 20-Person Dinner
This season, give yourself the gift of convenience and precious moments with your newborn. Enjoy a hassle-free, delicious meal delivered to your doorstep, while you savor quality family time. After all, you've got something far more important to focus on (and likely, little energy to be exerted). The grand homemade feast can wait until well after the newborn phase.
05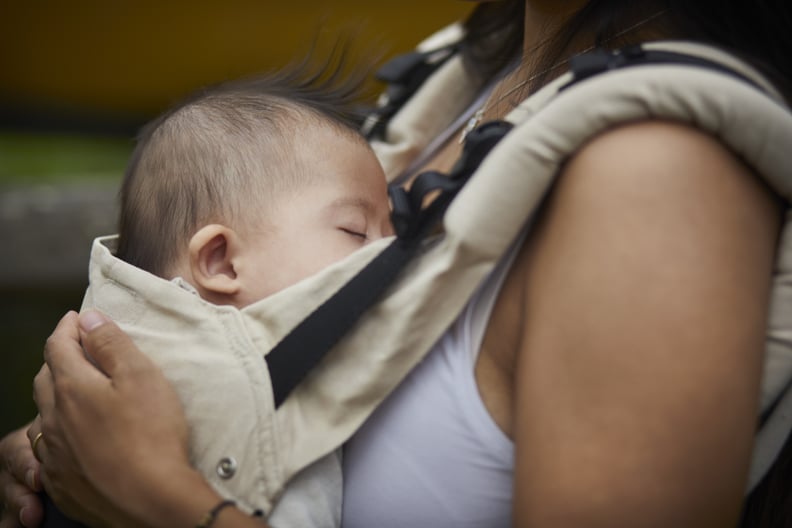 Don't Want to Pass the Baby Around? Wear a Carrier
While the holidays bring joy, the reality is that it also ushers in the dreaded flu and RSV season. It's only natural to be cautious about passing your precious bundle from one family member to another. With a snug baby carrier, you'll be the gatekeeper, deciding who gets to hold your little one. Plus, you'll have the peace of mind knowing that your baby is safe and snug in your arms.
06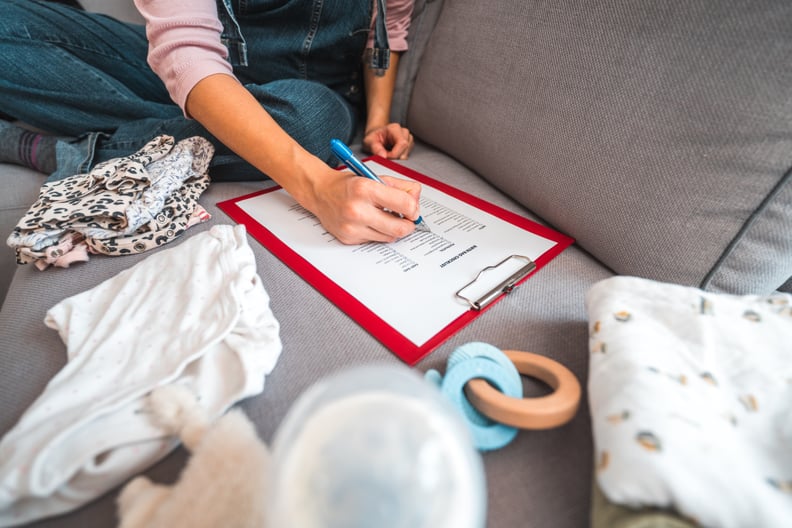 Create an Essentials Checklist to Ensure Nothing Is Left Behind
Imagine you're hours away from home, the holiday party is in full swing, and suddenly it hits you — you've left the baby essentials behind. Bonus? All the stores are closed for the holidays. The fear of not having enough diapers or that trusty sleep machine in the midst of festive noise can be nerve-wracking. But with some smart planning and a trusty checklist, you can ensure that your bags are packed with all the necessities.
07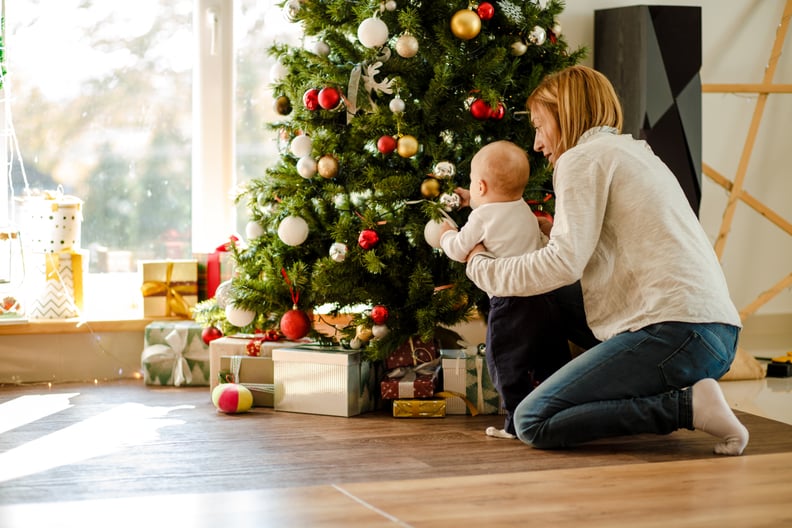 Feel Empowered to Have Your RSVP Be a "No," "Maybe," or "Yes, With Conditions"
Whether your loved ones like it or not, the truth is, the right RSVP might only strike you on the very day, perhaps even moments before the event. Focusing on your little one's well-being is your top priority, and if the holiday festivities seem too overwhelming for you both, there's no shame in opting out. The key is to be honest with yourself and set clear expectations, whether that means being a perpetual "maybe" to family gatherings, RSVPing with conditions, or confidently saying "no." While you might encounter the occasional guilt trip, remember that your well-being and your baby's happiness come first. This holiday season, it's all about what's best for you.
08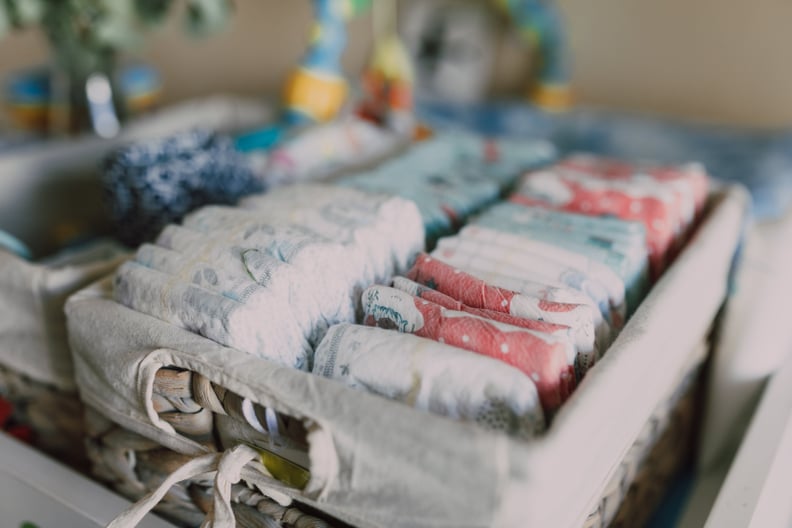 Prepare the Diaper Bag in Advance For a Smooth Outing
The holiday season can be a whirlwind of joy and festivities, and as a new parent, you'll want to ensure that every outing with your little one goes off without a hitch. The secret to a smooth and stress-free jaunt? Preparing your diaper bag in advance. No more frantic searches or last-minute dashes to the store. Refer to your essentials checklist and pack your diaper bag the day before.
09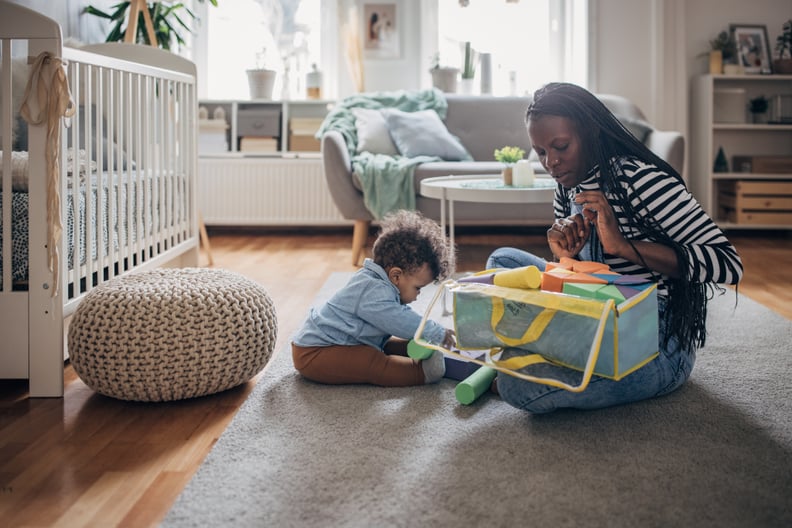 Don't Be Afraid to Overpack
Whether it's a short trip to grandma's house or a long-haul flight, one thing's for sure: you don't want to leave the necessities behind. It's the Murphy's Law of parenting — the moment you decide to leave something behind, you'll wish you hadn't. Of course, you want to simplify as much as possible, but it's just one of those phases in life when you'll likely want to bring the swaddles, spare bottles, a change of onesies, even an extra outfit for yourself (in case there's a blowout), soft blankets, wipes, and a small mountain of diapers. Let's not forget the car seat, stroller, or bassinet. Did I miss anything?