11 Tips For Surviving Your First Trip to Walt Disney World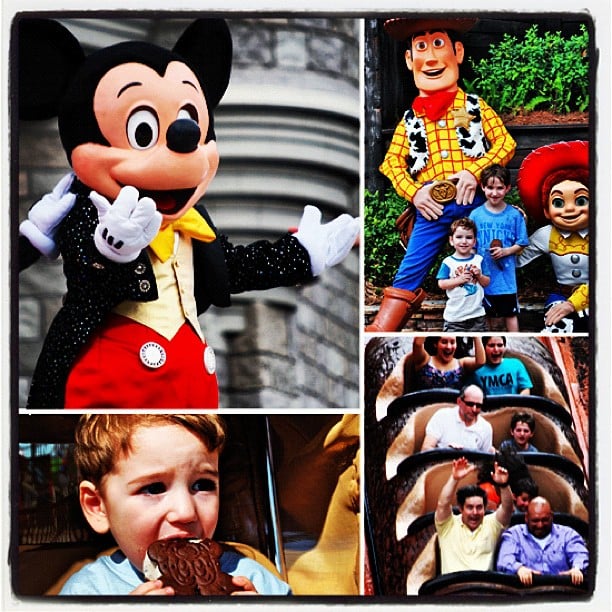 POPSUGAR Photography | Rebecca Guber
POPSUGAR Photography | Rebecca Guber
"We're going to Disney World!" As soon as my kids heard the Super Bowl MVP utter that post-Super Bowl phrase, they couldn't wait to board the plane for Orlando, FL, themselves. Little did they know that we had booked our trip six months earlier, planning to stay at an apartment off-property (thanks, Nanna!), a few miles from the park. I loved Disney World as a kid, but back then, it was just two parks, and I wasn't the one planning the trip or paying for it. Today there are five parks!
We were planning on meeting friends there the week of Presidents' Day — the kids would be off from school, but so would thousands of other kids all with parents who had the same destination in mind. To say I was nervous about the trip is an understatement. I envisioned waiting in long lines everywhere, being inundated with kids whining for Mickey Mouse ears and other souvenirs every three minutes, and feeling overwhelmed by the size of the parks. My vision couldn't have been further from reality. Sure, those things existed, but despite all of that, we experienced the Happiest Place on Earth.
Here are my tips on how you can do that, too!
01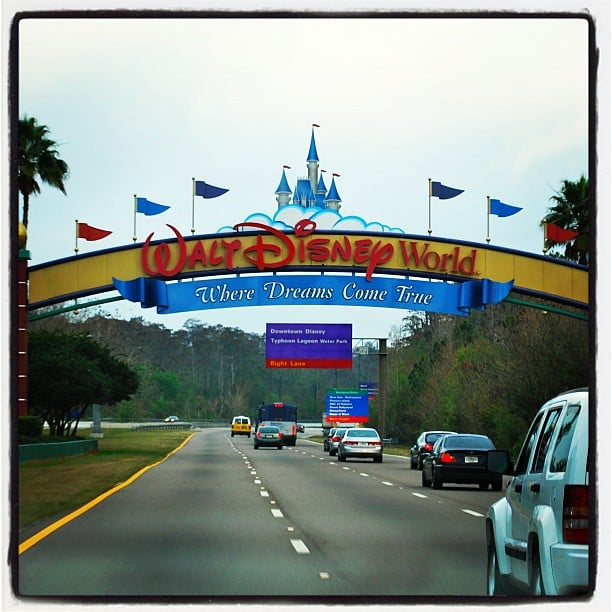 Plan, Plan, Plan
Here's the secret no one tells you about a Disney trip: it isn't a leisurely vacation — it's exhausting. Before ever setting foot in a park, have a plan.
Know which days you will be visiting which parks. With seven days in Orlando, we decided to get a five-day pass allowing us to visit the Magic Kingdom twice, Hollywood Studios one day, and Animal Kingdom another, and then to go to the Magic Kingdom night/firework show on our "down day."
Check the parks' website to know what time they open and get there at least 20 minutes before they open. (We were there during the week of Presidents' Day, and several of the parks opened at 8 a.m. rather than 9. Most people either didn't know that, or didn't care, because for the first two hours we were there, the park was virtually empty, and we literally walked right onto some of the most popular rides.)
Know what rides are most important to your kids and send someone there first. Each day upon entering a park, we sent our husbands to get FastPasses (see the next slide for an explanation) for the most popular rides (Toy Story, Jungle Cruise, Splash Mountain, etc.), while we went straight to rides that don't offer them (The Speedway, It's a Small World, etc.) so we reduced wait times everywhere.
Plan to run around in the morning to beat the lines and then take a more leisurely pace (even squeeze in some character visits) in the afternoon.
Buy a guide, but don't live by it. We used a combination of The Unofficial Guide Walt Disney World 2012 and Tour Guide Mike to plan our days (they both offer full-day plans for each park) and learn which rides are considered popular, but once we got the lay of the land, we just followed our own instinct.
02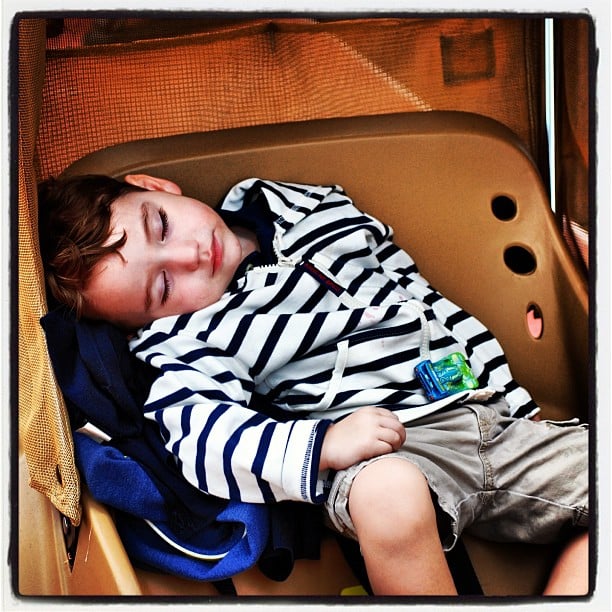 Get or Rent a Stroller
Your stroller will be your "home base" during your day in the park. It will help mama shuttle the kids between rides (the distances can be longer than they look on a map) and will be your resting spot for your things while riding on them.
Even kids who haven't ridden in a stroller in years will tire out from the pace of a Disney trip. Before heading to Florida, someone suggested renting a double stroller at the park rather than bringing my own single umbrella stroller. While my 6-year-old didn't end up spending much time in it, we appreciated the extra space. The biggest surprise for me was that we could leave our diaper bag (minus any valuables) in the stroller while we rode the rides. It was perfectly safe, and everyone in the park was doing it!
03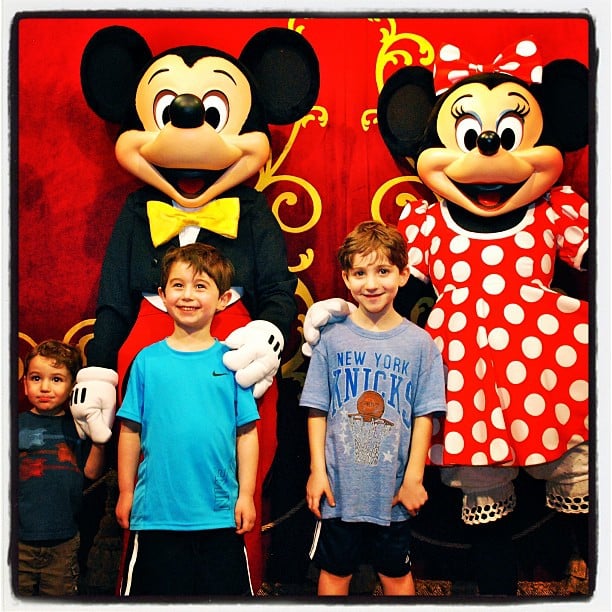 FastPass It!
Ask anyone who's been to Disney in the past few years, and they'll mention FastPass with a knowing grin. Once you're in the park and experience it, you'll become part of the cult! FastPasses will shuttle you to the front of the line for the park's most popular attractions — the catch is that only a limited number of passes are handed out during the day, and you can only have a limited number of passes at one time.
The key is to grab a FastPass as soon as you enter the park. It will assign you a time to return to the attraction where you can enter a special entrance that shuttles you to the front of the line. It also tells you when you can get your next FastPass, often an hour after the first. By collecting the passes at the indicated times, you will significantly limit your wait time — and child meltdown time — while visiting the park.
Suggested attractions to FastPass: Splash Mountain, Toy Story, Peter Pan, and a meeting with Mickey and Minnie (yes, you can even FastPass that character signing!).
04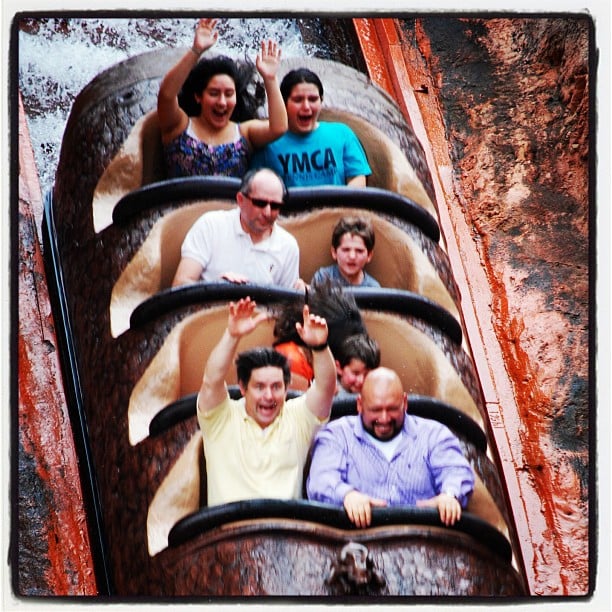 Use the Rider Switch Pass or Baby Swap
One of the least publicized services Disney offers is the Rider Switch Pass (often called the Baby Swap), and for parents with young kids, it means everyone can have fun in the park.
Here's how it works: if you have a child that is too small to go on a ride, you don't have to wait on line twice if both parents want a go at it. Simply all wait in line together the first time (and if you have a FastPass for the ride, the whole process is even faster). When you get to the front of the line, ask for a Rider Switch Pass. The first parent can go on the ride alone or with a child who is big enough to ride it. When they are done, the second parent (and the big-enough child, if he wants) goes straight to the FastPass line and gets to ride it again, meaning no hour-long waits!
And here's a lil bonus tip — you don't have to use the SwitchPass right away. If you obtain it in the morning, but want to wait to go a second round in the afternoon, you can!
05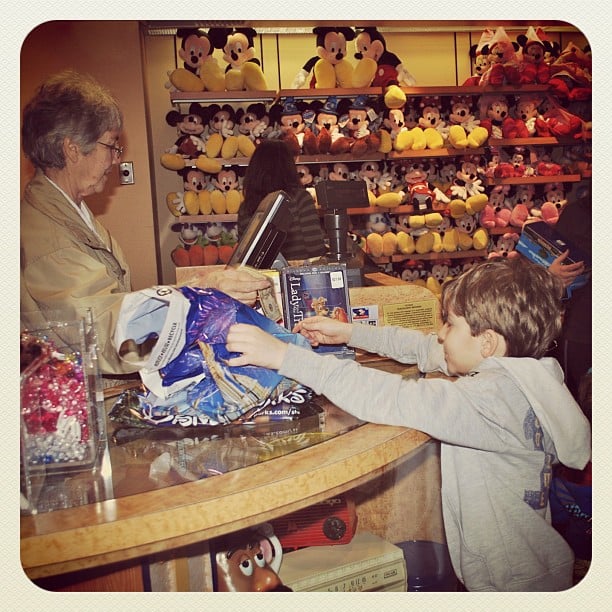 Set Limits
Yes, every Disney ride ends with a walk through the associated gift shop. It takes strong parents to get through them without buying a trinket each time.
We gave our kids a souvenir limit for the trip. They knew how much they could spend and when that money ran out, that was it. It was our first real lesson in budgeting and it was a hit (particularly giving my older son the cash to hand over to the cashiers — it felt much more real than putting it on our credit cards).
06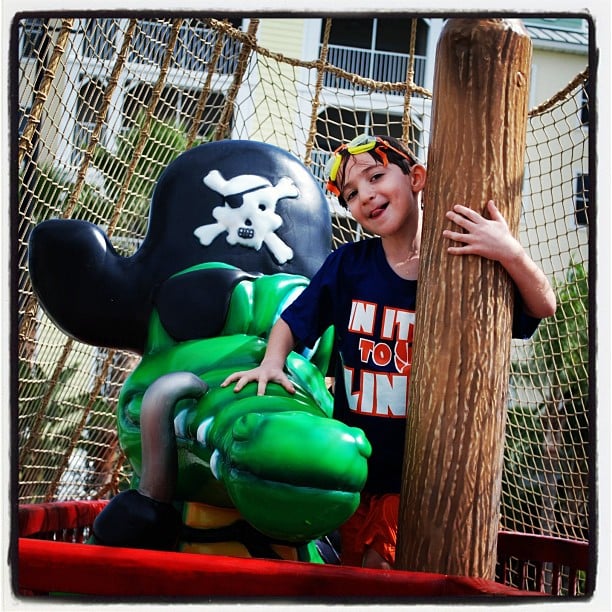 Plan a Break Day
If you're going to the parks for more than three days, try to plan a break day in the middle. Our hotel had an amazing pool (pirate ship and all), and the kids — not to mention the grown-ups — were thrilled to sleep in one morning and hang out during the day. It was also a nice change of pace from the sensory overload that is Disney.
07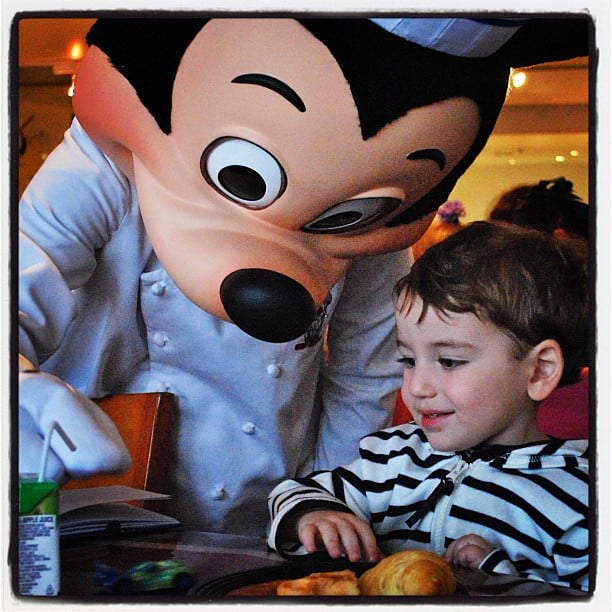 Do a Character Breakfast
Tempting as it may be to stop and take a photo with every character you encounter in the park, the lines get long and don't move very quickly. Character meals might be pricey, but they are a great way for lil ones to meet the characters and not be rushed in doing so. Doing the character breakfasts ensures that everyone is fresh, rather than doing dinner when tots can be worn out from the day. Just be sure to book them well in advance — the system opens for reservations 180 days in advance.
08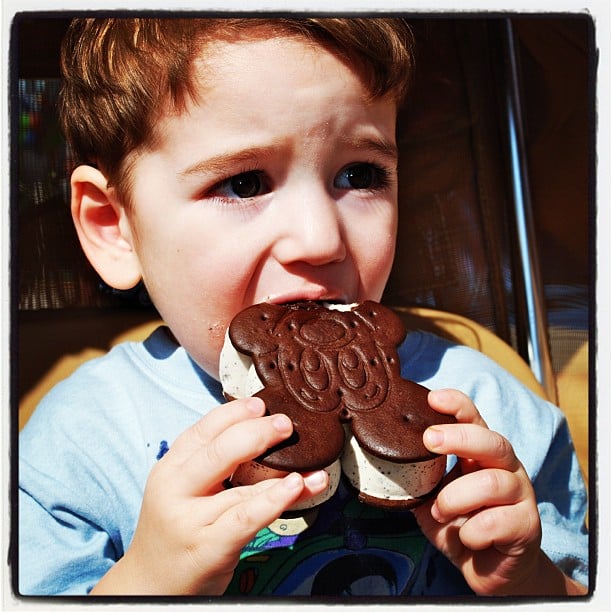 Disney Is Extremely Food Allergy-Friendly!
As the mom of a tot with tree nut allergies, this was my biggest concern of the trip, and I'm here to say that I have never been anywhere that was more food allergy-friendly.
When making reservations at restaurants in the park (which you can and should do online months before your visit), you'll see there is an option for notifying the restaurant about your allergy. Upon arrival, the maître d' always confirmed the allergy with us, asked us to identify the child with the allergy, and twice had the chef come and confirm the lack of tree nuts in our meal choices.
Even more impressive? When all the kids wanted an ice cream break (and believe me, it wasn't unusual to have more than one of these each day — it was vacation after all!), I was pleasantly surprised to find that every push cart in the park was supplied with a binder that listed the treats' ingredients in large letters, highlighting those that contained gluten and various nuts.
09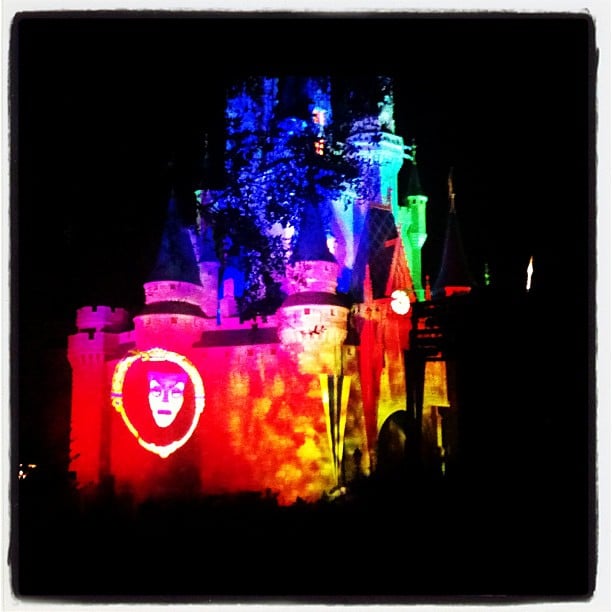 Do the Electrical Parade and Fireworks (Just Save Them For the End)
The Main Street Electrical Parade made a triumphant return to the Magic Kingdom in 2010, and it does not disappoint. The problem is that it starts at 9:15, ends at 9:45, and flows right into "The Magic, the Memories, and You!" show at Cinderella Castle and ultimately into the firework display — meaning that you won't be leaving the park before 10:45 at night. The three events are the perfect way to culminate your visit, when you don't care how tired the kids are the next day!
10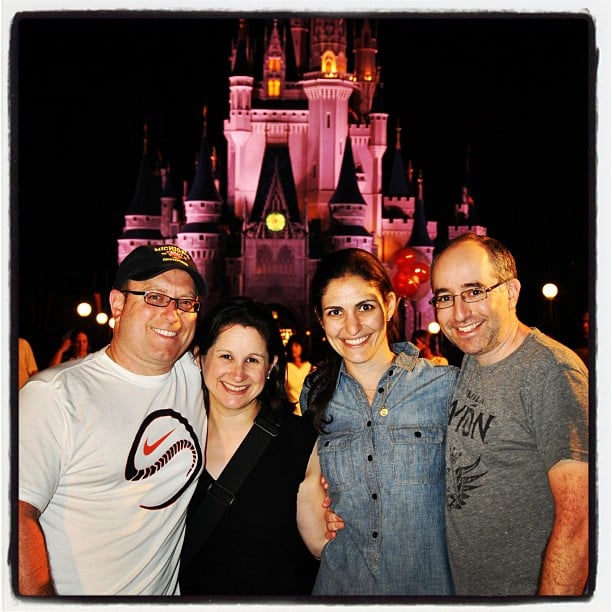 Have Fun!
Most of all, relax and have a good time. The trip may be for the kids, but once mama's willing to let go a bit, she'll have a blast, too. Seeing Disney through the eyes of your child is magical, and experiencing it as an adult is pretty amazing, too! Yes, your kids may be tired. Yes, you will probably end up spending more than you want to. And yes, your kids may go several days without ever seeing a vegetable — why don't they make Mickey carrots with the ice cream, pasta, and pretzels? — but everyone will survive and be no worse for wear for it!