This Girl's First Day of Preschool Was Marked With a Toy Story Photo, and Oh, How Sweet!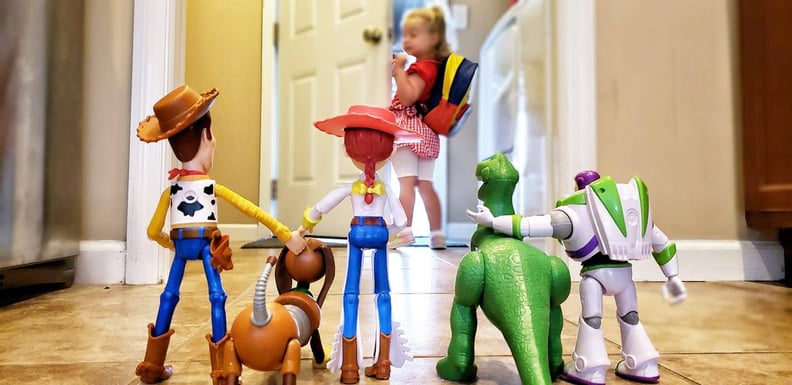 Ashley
Ashley
Although Woody uttered these bittersweet words to Andy at the end of Toy Story 3, they're all we can hear when we look at this mom's staged photo in honor of her nearly 3-year-old daughter's first day of preschool. In Ashley's back-to-school photo, the backs of Woody, Jessie, Buzz, Rex, and Slinky Dog can be seen in the foreground, while little Hanna's in the background, heading out the door with her backpack on.
"Hanna loves Toy Story so I wanted to try getting them in a picture for her first day of school and this picture just sort of evolved," Ashley, who originally shared the image in blogger Jill Kraus's private Facebook group, Picture Play, told POPSUGAR. "I'm not going to lie, it came out even better than I imagined!"
How sweet is this idea?!