Usain Bolt Is a Dad! Here's What He Named His Baby Daughter
Olympic Sprinter Usain Bolt Is a Dad, and His Daughter's Name Is Absolutely Amazing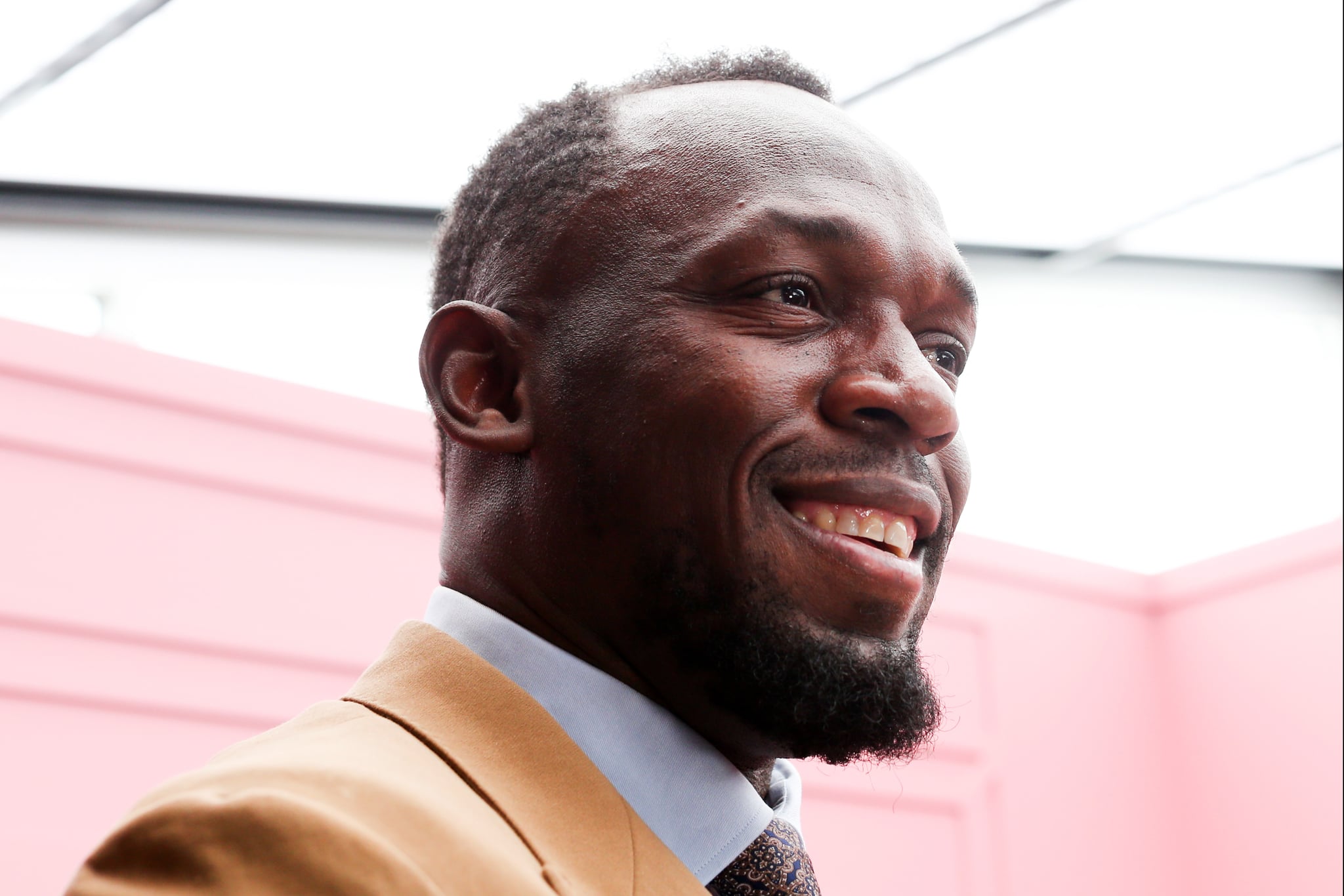 Image Source: Getty / Asanka Ratnayake
Usain Bolt is a new dad! The eight-time Olympic gold medalist and former sprinter welcomed a daughter with his girlfriend, Kasi Bennett, and her name is absolutely amazing: Olympia Lightning Bolt. Not only does the little one's first name seem to have a nod to the Olympics, but her unique middle name is totally awesome.
Olympia, which has Greek origins and means "Mountain of the Gods," hasn't been in the Social Security Administration's top 1,000 popular names in the last decade, but it has likely gained some popularity thanks to Serena Williams's daughter, who uses her middle name, Olympia, as a first name in most cases. As for Olympia's middle name, Lightning, it seems like a no-brainer when paired with the last name Bolt and if you're a girl whose dad runs as fast as lightning, no?
Usain and Kasi both shared the news of Olympia's birth on Twitter on July 7, though the little one's actual birth date is unclear. "Olympia Lightning Bolt ⚡️," Usain captioned his tweet, which accompanied an adorable photo of his daughter. Kasi wrote in her own tweet, "My gift... Olympia Lightning Bolt." Congratulations to the new family of three!
Olympia Lightning Bolt ⚡️ pic.twitter.com/Ovo5PzVQAt

— Usain St. Leo Bolt (@usainbolt) July 7, 2020