Baby Girl Middle Names
Rae, Eloise, James, and 88 Other Cute Middle Name Ideas For Baby Girls in 2022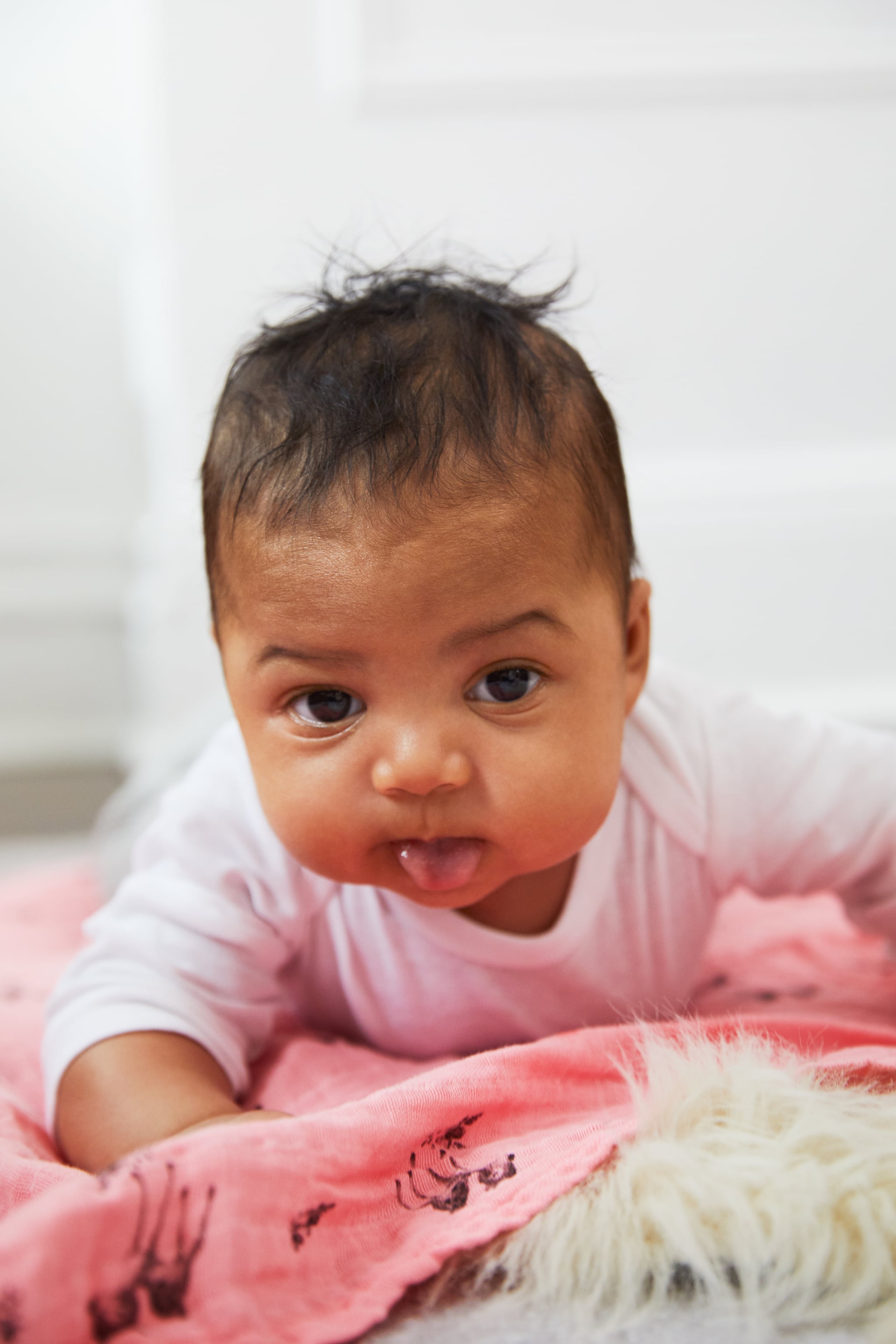 Sometimes, choosing your baby's middle name can prove to be just as hard, if not harder, than coming up with the perfect first name. Middle names can be just as significant as the first names we give to our little ones, after all. Some people even choose to go by their middle name, or both their first and middle name together. Others want to reserve the middle name for something meaningful — an ancestor's surname, for instance, or a combination of loved ones' names. So while they don't get as much attention as first names when it comes to the baby naming process, selecting the right one can be just as exciting and meaningful — and, sometimes, stressful, especially when considering the vast sea of middle name options available.
In order to alleviate some of that stress, we've rounded up some of the most lovely middle names. (While all names can be gender neutral, this batch includes more traditionally feminine picks. But we have you covered with more traditionally masculine middle name ideas too, here.) Whether you're looking to find a pretty middle name starting with a certain letter, something short and sweet, something meaningful, or just a cute name that flows with the first name you've chosen, there is definitely something in this list for everyone.
To help you make your decision, we've included meanings and origins pulled from Nameberry. This way, you can see both the beautiful name you choose, and the heartfelt meaning behind it.
The Best Middle Names For Girls
Addy: German — Noble, nobility
Aimee: French — Beloved
Alice: German — Noble
Andi: Greek — Strong; manly
Ann: Hebrew — Grace
Arden: English — High; "valley of the eagle"
Aria: Italian & Hebrew — Air; lion; song
Ash: English — Ash tree
Aspen: Old English — Shaking tree
Ava: Hebrew — Life; bird; water
Bailey: English — Law enforcement; bailiff
Bea: Latin — Blessed; "she who brings happiness"
Beck: English — "One living by a small stream"
Belle: French — Beautiful
Beth: Hebrew — "Pledged to God"
Birdie: English — Bird
Blake: English — Fair-haired; dark
Blithe: English — Carefree; happy
Bree: Irish — Strength; "exalted one"
Brielle: French — Hunting grounds
Brooke: English — Small stream
Bryn: Welsh — Hill
Claire: French — Bright; clear
Cora: Greek — Maiden
Daisy: English — "Day's eye"
Drew: Greek — Strong; manly
Eden: Hebrew — Place of pleasure; delight
Elodie: French — Foreign riches
Eloise: French — Healthy; wide
Emma: German — Universal
Erin: Irish — "From the island to the west"
Eva: Hebrew — Life
Eve: Hebrew — Life
Faith: English — Virtue name
Fallon: Irish — Leader
Fawn: Latin — Young deer
Fiona: Scottish — White; fair
Gail: Hebrew — "My father rejoices"
Grace: English — Virtue name
Grey: Germanic — Color name
Hailey: English — "Hay's meadow"
Harlow: English — Rock hill
Hope: English — Virtue name
Iris: Greek — Rainbow
Isla: Spanish — Island
Ivy: English — Botanical name
Jade: Spanish — "Stone of the side"
James: Hebrew — Supplanter
Jane: English — "God is gracious"
Jean: French — "God is gracious"
Joy: English — Virtue name
Juliet: English — Youthful; sky father
June: Latin — Roman goddess Juno
Lane: English — A small roadway; path
Leigh: English — Pasture; meadow
Lia: Italian — Weary
Lila: Arabic — Night; play
Lily: English — Flower
Luna: Latin — Moon
Lynn: Welsh — Lake
Mae: English — Pearl; bitter
Marie: French — Drop of the sea; beloved; bitter
Mia: Italian — Mine; bitter
Nia: Swahili — Resolve; brilliance
Noelle: French — Christmas
Nova: Latin — New
Olive: English — Olive tree
Paige: English — Occupational name; page to a lord
Paloma: Spanish — Dove
Peyton: English — Fighting-man's estate
Pia: Latin — "From Mount Olympus"
Piper: English — Occupational name; pipe or flute player
Quinn: Irish — Intelligence
Rae: English — Ewe
Raine: French — Queen
Raven: English — Bird
Renee: French — Reborn
Rose: Latin — Flower
Ruby: Latin — Deep, precious stone
Rue: Greek — Herb; regret
Sage: Latin — Wise
Shea: Irish — Stately; dauntless one
Skye: Scottish — Sky
Sloane: Irish — Raider
Soleil: French — Sun
Sophia: Greek — Wisdom
Taya: Japanese — Young
Violet: English — Purple
Willow: English — Willow tree
Wyatt: English — Brave in war
Zoe: Greek — Life

Image Source: POPSUGAR Photography / Levi Mandel