Vanessa Lachey Opens Up About Son's Heartbreaking RSV Diagnosis and What to Know About It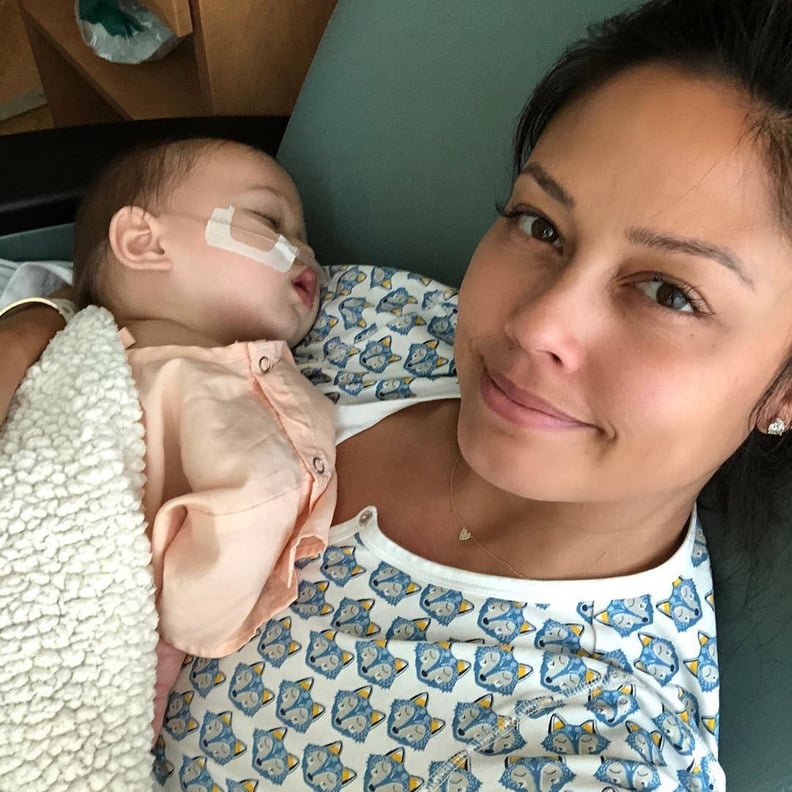 Vanessa Lachey is opening up about something very close to her heart, and it's all in an effort to spread awareness of the dangerous symptoms of respiratory syncytial virus, the potentially life-threatening virus more commonly known as RSV. In honor of RSV Awareness Month, the 37-year-old mom of three shared a photo on Instagram of her youngest son, Phoenix, when he was just a newborn. "When I gave birth to my youngest, Phoenix, at 30 weeks, I knew he would need extra care. But I wasn't aware that he was at an increased risk for a common respiratory virus called RSV due to his under-developed lungs and immature immune system," she wrote, explaining that she was "shocked and terrified" after her baby boy was hospitalized for six days due to a "severe" case of the virus.
Vanessa has partnered with pharmaceutical company AstraZeneca to spread awareness about RSV, which can often be mistaken for a common cold. However, the symptoms of RSV differ from that of a cold and, according to the CDC, include: wheezing or difficulty breathing, decreased or no appetite, decreased fluid intake, sneezing and coughing, runny nose, and fever. There is an increased risk of RSV for babies and those children born prematurely, like Phoenix, but the virus can impact any person at any age (learn more about RSV here).
Although Phoenix is turning 2 in December and is constantly providing adorable smiles showcased on Vanessa and dad Nick Lachey's Instagram feeds, his premature birth in 2016 shook the family immensely. Nick has previously opened up on Dancing With the Stars about the birth of his youngest and how he "never felt so helpless," which is why Vanessa is seeking to make every single parent aware of the scary symptoms of RSV.
Read on to see her post and some seriously adorable Lachey family photos.
Some Sweet Lachey Family Photos