What's at Stake For Transgender Kids Amid 2020 Election
A Mom With a Transgender Daughter on What's at Stake This Election: "These Are Human Rights"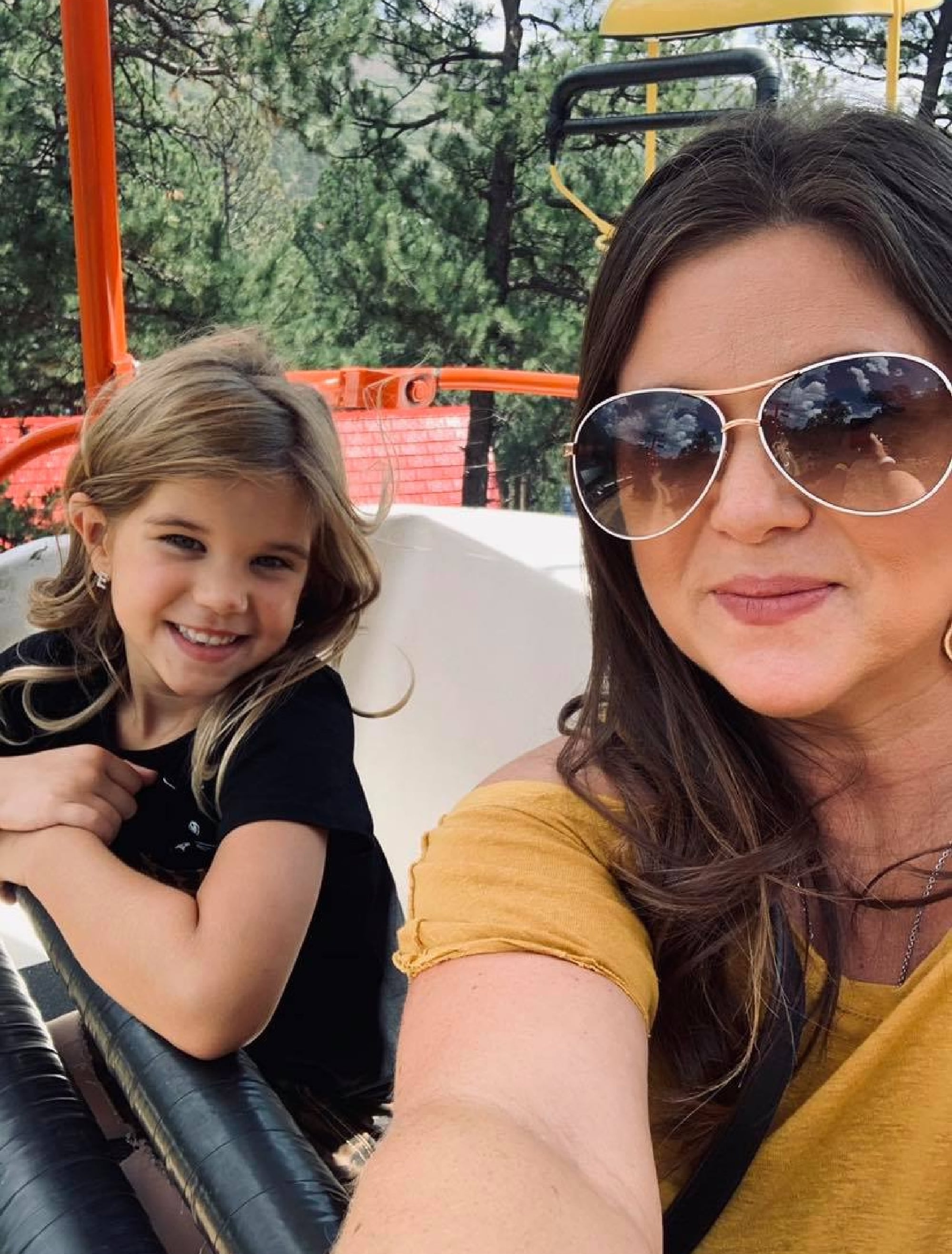 Like every parent, mom of two Julie Hindsley wants the best for her kids. And because her 6-year-old daughter, Ella, is transgender, she knows exactly what's at stake for her family during the 2020 election. After witnessing the Trump administration wage "a nonstop onslaught against the rights of LGBTQ people," according to the National Center for Transgender Equality, Julie wants to make it clear how important it is to vote in favor of universal human rights.
How Repealing the Affordable Care Act Will Affect Children Who Are Transgender
Healthcare providers are currently not allowed to discriminate against their patients based on their gender identity or exclude "transition-related care" under the Affordable Care Act. However, if the Trump administration successfully repeals this federal statute, quality care will be a lot harder to find for transgender individuals.
"Seeing the current administration try to appeal Obamacare, which has protections for transgender people, is a big deal for families like mine," Julie told POPSUGAR. "That specific section in the Affordable Care Act (ACA) is the only thing that protects her in healthcare."
Because Ella is still young, she has many years of therapy ahead of her. If the ACA is repealed, it will make it incredibly difficult for children to get the mental health treatment they need. "I see other families who are at the point where their children need life-saving therapy treatment or counseling," she explained. "We need to make sure that providers can't discriminate against families in the LGBTQ+ community."
"After several years of therapy and the mental health aspect they go through the risks, appointments with doctors and endocrinologists to make sure this is something that they want to do," explained Julie, emphasizing that several years of mental health treatment are required before taking the steps toward a physical transition. "They wait until after they begin puberty to start [the physical aspect]. If we're having all of those rights taken away, it's going to be hard to find a provider that will cover that. How are we going to afford it?"
How the Current Administration Wants to Limit Transgender People's Rights
Currently, Congress has not officially codified any laws that specifically protect transgender people from discrimination in healthcare, employment, housing, or adoption. Additionally, the Trump administration has a long track record of anti-LGBTQ+ actions, such as declaring the federal Title IX rule requires schools to ban transgender students from participating in school sports.
If there isn't any protective legislation at the federal level, it will be up to each individual state to put laws in place. This is particularly problematic for Julie and her family, as no bill prohibiting discrimination by employers based on sexual orientation or gender identity has ever made it beyond the committee stage in the Texas.
"We have to drive over an hour just for her counseling visits and there are extremely limited providers here."
"It's been hard for Ella in school already," Julie shared. "The first year we were battling with the school administration over her hair length. We've talked about how eventually if things don't change here, we're going to have to move because each state has different individual protections. If the federal government's not having that across the board, then they're leaving it up to the state."
"We know that we will eventually have to move to have better access to health care treatments for transgender kids," explained Julie. "We have to drive over an hour just for her counseling visits and there are extremely limited providers here that work with gender diverse youth. Many other states offer full protections for her in school, healthcare, and once she gets older, the workplace."
Understandably, Julie wants her daughter to be in an environment when she can thrive as her authentic self. "We want to end up somewhere where she won't be discriminated against in any aspect of her life because of her gender identity," she shared. "Certain states completely cover all of their mental health treatments and endocrinologist visits, leading up to life saving hormone therapy. Texas has negative protections for trans youth and it is something that we know we are going to have to deal with sooner than later."
Why Bringing The Nation Together Helps Keep LGBTQ+ Community Safe
According to the Human Rights Campaign, at least 33 transgender or gender non-conforming people have been fatally shot or killed by others means in the US in 2020 alone, with the majority of these individuals identifying as Black and Latinx transgender women. With violence against transgender individuals on the rise over recent years, Julie is incredibly concerned for Ella.
"You see the increase in violence and that politics are so divisive already and I feel like it's even more so now with him," she said. "[Trump] doesn't do anything to bring us together. He has never tried to bring us together. Regardless of your politics, you have to try and bring the nation together."
Julie wants to remind others LGBTQ+ families don't have the luxury to vote based on their finances when their civil rights are at stake. "It shouldn't have to affect you personally to vote [for the Biden-Harris ticket], these are human rights at stake here," she said. "If taxes are more important to you than human rights, I cannot wrap my head around it. I cannot believe that after everything that he has done to the LGBTQ+ community, people can view something like taxes as more important."
Image Source: Julie Hindsley