COVID-19 Has Caused More Domestic Violence in the US
And Then They Were Gone: How COVID-19 Has Led to an Increase in Domestic Violence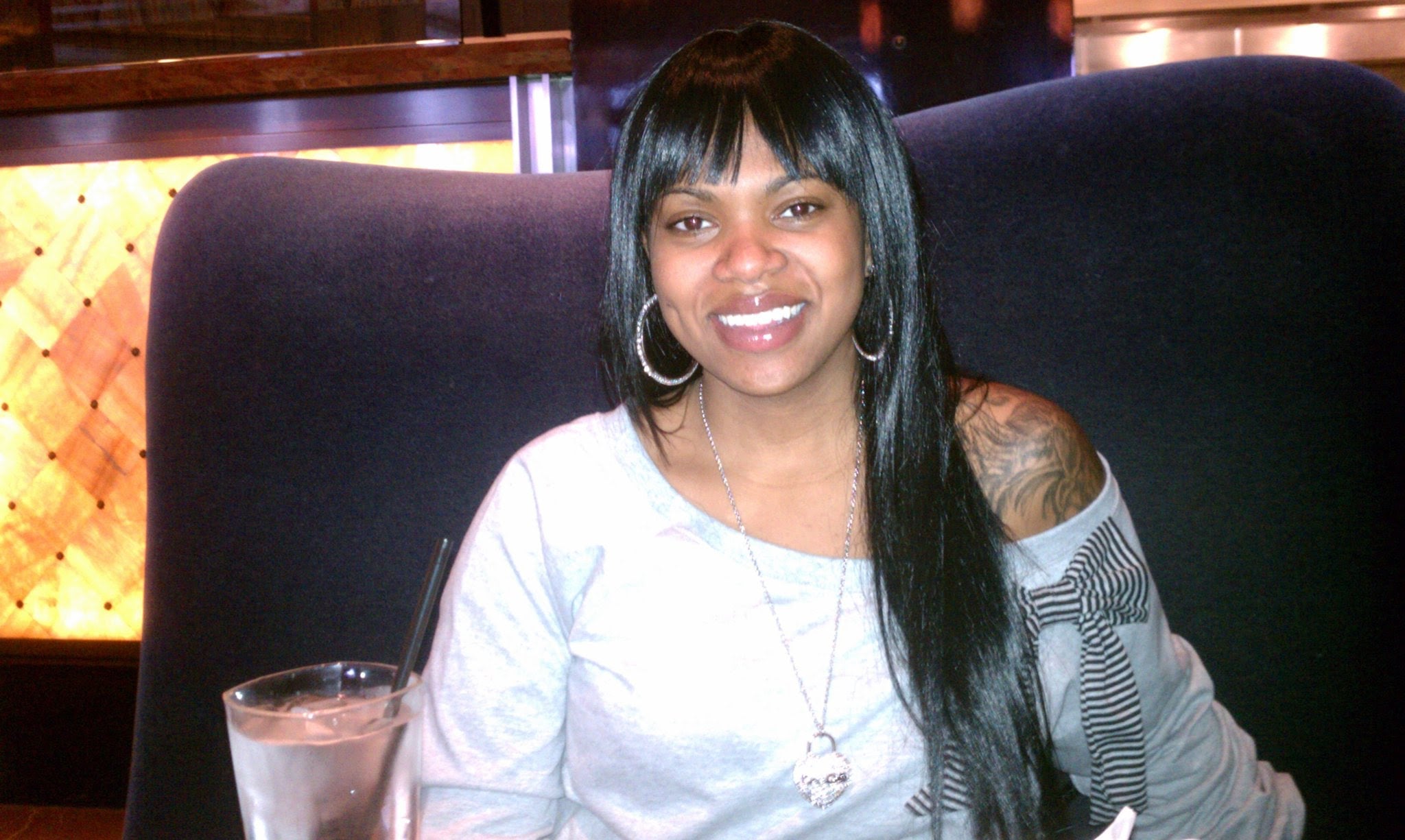 Image Source: Jenea Harvison, a victim of domestic violence. Photo courtesy of Crystal Turner.
Warning: This story contains detailed accounts of domestic violence that may be triggering for those who have experienced it or know someone who has.
At just 29 years old, Jenea Harvison was already a pillar in her Canal Winchester, OH, community. The successful owner of five 24-hour daycare centers, she had always loved children and was even nominated for a small business award in 2015. A mother of two, Jenea was described as a planner who had it all figured out.
Everything changed on April 1, 2015, when Jenea and her 23-year-old brother, Donell McDonald, were gunned down in a daycare parking lot during their lunch break by Jenea's estranged husband, Roy Harvison. Twenty-five minutes later, Jenea and Donell's mom, Crystal Turner, got the phone call that would change her life forever.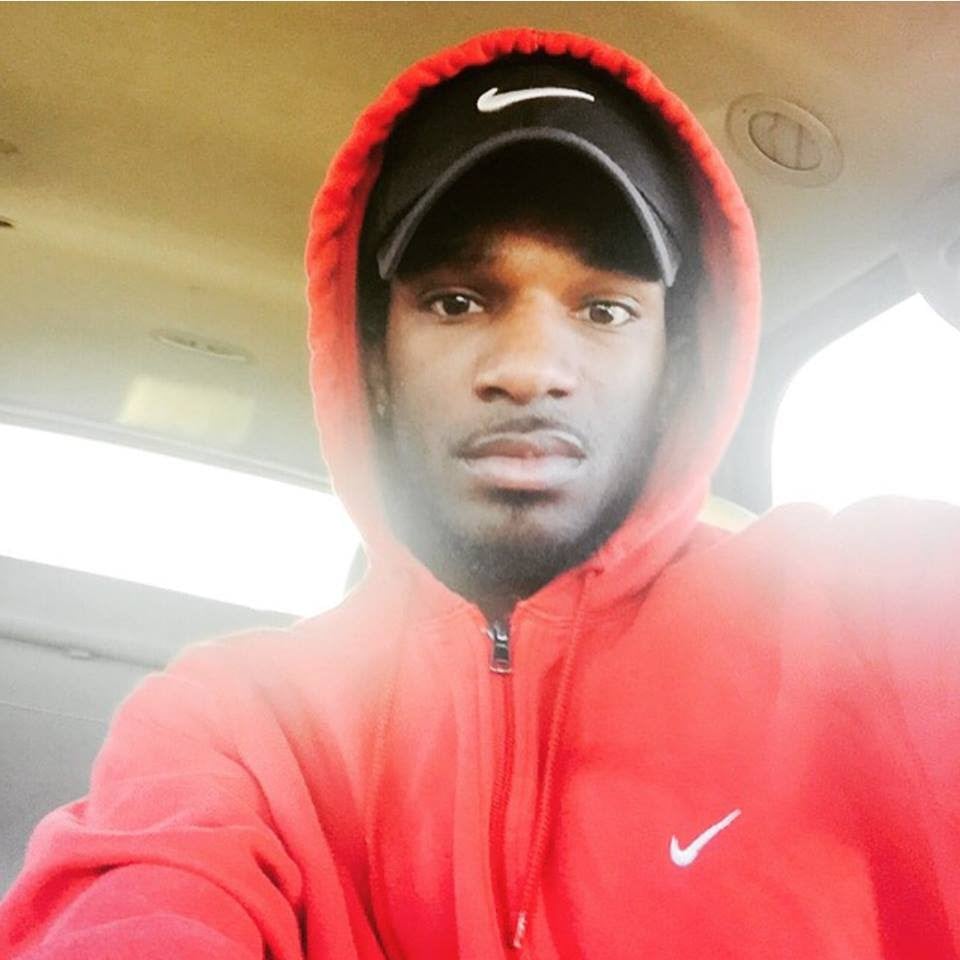 Image Source: Donell McDonald, a victim of domestic violence. Photo courtesy of Crystal Turner.
"My son was shot and killed as he sat in a car," Crystal told POPSUGAR. "My daughter was killed as she ran away from Roy, pleading for him to not take her life. All of these dreams were taken from them in a matter of 20 minutes by someone they knew, someone who they had known since he was 15 years old."
For Crystal, who had also known Roy since he was a teenager, the event was a complete shock. Although she knew Jenea and Roy argued from time to time, she wasn't aware of how serious their disagreements had become.
"He stood over her after he shot her in the back of the head, and put four more bullets in her back."
"Domestic violence has a new face. Before, when you looked at domestic violence, you could physically see it," she said. "Now we know that domestic violence can take the form of mental and verbal abuse. We can't see those scars that give us a sign. And honestly, we really did not see the signs. They were a young couple, their arguments were that of any growing young couple. There weren't any police reports. There were no neighbors who could say, 'Well, the police have been there multiple times. We heard them having these ridiculous fights.'"
From the outside, it seemed like Roy was on his way to having a rewarding life. "He had a bachelor's degree in criminology and was a football player in college," she explained. "He was a community mentor who went to low-income communities like those that he came out of to speak with young men who looked like him and never thought that they'd have a chance."
In 2018, Roy was sentenced to life in prison with no chance of parole for 66 years after pleading guilty to two counts of aggravated murder. "It was premeditated," Crystal said matter-of-factly, reflecting on Roy's trial. Although Crystal struggled to forgive her son-in-law, she eventually asked him to mail her a letter with an explanation. "He wrote to me and said 'All I wanted her to do was love me.' However, he stood over her after he shot her in the back of the head, and put four more bullets in her back."
Crystal knows from experience just how insidious domestic abuse can be, which is part of what propelled her into doing advocacy work with Moms Demand Action. "Oftentimes, it is even generational, which is the case in my family," explained Crystal. "I've survived domestic violence, and so has my mother. I have aunts, cousins, and a grandmother — there are unfortunately so many of us — in just one family who have been victims of domestic violence."
"When you take someone's life, you don't just take that person, you don't just hurt that person, you're hurting a family and a community," said Crystal. "I also hope that I inspire those who are in authority, and have the ability to make changes to our current gun laws as they fit so another family doesn't have the same experiences that my family's had."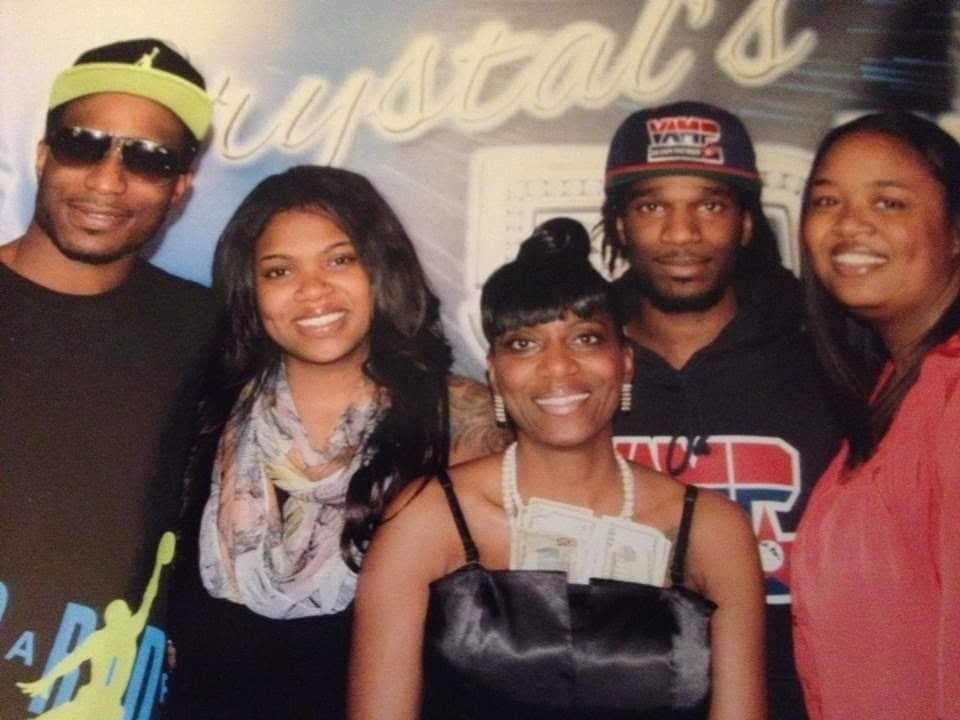 Image Source: Crystal Turner
How COVID-19 Has Led to an Increase in Domestic Violence
According to Everytown For Gun Safety, over half of woman victims of intimate partner homicide in the US are killed with a gun. Roughly 53 women are shot and killed by their partner in an average month throughout the US, according to its website. Moreover, about 92 percent of all women killed with guns in high-income countries in 2015 were from the US.
While the rate of killings of women by violent partners with a firearm has increased in recent years, the COVID-19 pandemic has caused victims to stay inside with their abusers, accelerating the rates of domestic violence around the world.
"Family violence during pandemics is associated with a range of factors including economic stress, disaster‐related instability, increased exposure to exploitative relationships, and reduced options for support," explained a study from the National Institutes of Health. It noted, "Reports of domestic abuse and family violence have increased around the world since social isolation and quarantine measures came into force. Recently, anecdotal evidence from the United States, China, Brazil, and Australia indicates increases in intimate partner, women, and children violence due to isolation and quarantine."
"The pandemic is certainly exacerbating the gun violence crisis because women are isolated at home with their abusers."
An April report from The Conversation found the increase in social-distancing regulations has correlated with the number of domestic violence cases in several American cities. "In Seattle, one of the first US cities to have a major outbreak, the police saw a 21 percent increase in domestic violence reports in March," explained the author. "In Texas during March, the Montgomery County District Attorney saw a 35 percent increase in domestic violence cases."
Shannon Watts, the founder of Moms Demand Action — an organization committed to gun violence prevention, with chapters in all 50 states — believes that it's more important than ever for politicians to reevaluate gun safety laws in America. "We know over one million women who are alive today have been threatened with guns. This was a crisis even before COVID began," she told POPSUGAR over the phone. "The pandemic is certainly exacerbating the gun violence crisis because women are isolated at home with their abusers."
Even more chilling, gun sales have skyrocketed in the US since March, meaning that more inexperienced gun owners have access to firearms. "We know that 4.6 million children in America lived in homes with unsecured guns," explained Shannon. "That number could be going up because there was a historic number of gun sales from March through July. Many of those guns were sold to first-time gun buyers who may live in states that don't require training. The new owners might not know how to safely secure their guns."
A Sister's Fight For Change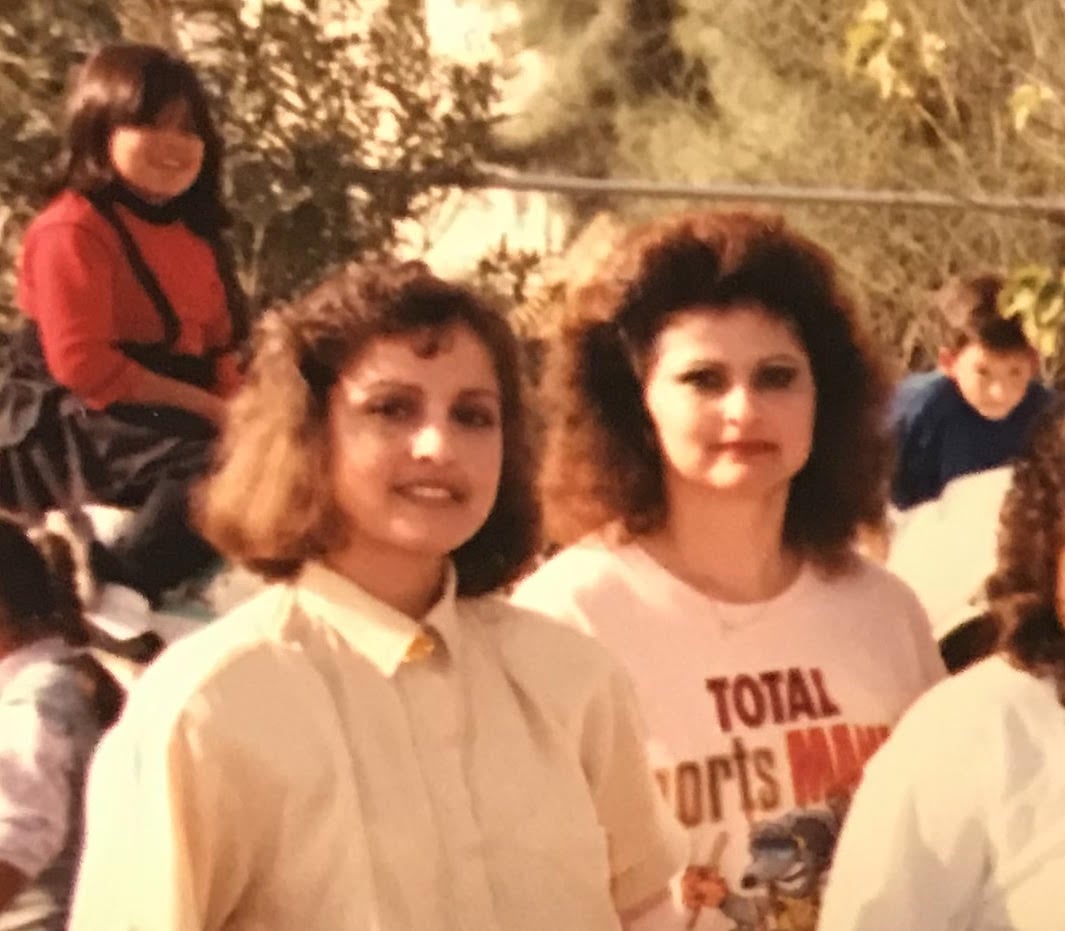 Image Source: Irene Diaz
Like Crystal, Irene Diaz experienced first-hand the cyclical nature of domestic abuse. Born into a family of migrant farmers in Phoenix, AZ, she spent time with her parents and seven sisters picking crops. Unfortunately, domestic violence ran rampant in her family members' relationships.
"When children grow up in those homes, they think it's normal," she told POPSUGAR. "Then they will have relationships that are similar to the ones they grew up around. Except for me, all of my sisters have been in a relationship with domestic violence at some point in their lives. I don't know why I was the one that broke that cycle, but I did."
According to Irene, the migrant farming community is incredibly tight-knit. After her older sister, Janie, met her first boyfriend, Ray, at 10 years old, she became pregnant at 14 and got married. "Back in those days in the culture I grew up in, when girls got pregnant young they were forced to get married young," explained Irene.
"She was yelling at her husband to stop hitting her. He was hitting her and she was saying 'Stop it, stop it!' Instead of going to help her, I rolled up in a ball like a 5-year-old and cried."
Because they were born 18 months apart, Irene was incredibly close with Janie. She was shocked to see her big sister come home with bruises after her wedding night. "When she came home the next day, I asked why she had a black eye," she said. "She told me she had run into the door while she was at Ray's parents' house. I remember that clearly. Throughout their relationship, there were lots of instances of domestic violence that we have heard about during Ray's trial. But in our family, it was considered to be normal because that's just the way we grew up in my household — my father would hit my mother. We'd always just call the police to come stop the abuse."
Eventually, Irene left for college while Janie stayed with Ray to raise their son. While Irene heard murmurs about Ray's behavior, she didn't realize how abusive he was to Janie until she went to live with them after graduation.
"Janie woke me up at 2 a.m.," said Irene. "She was yelling at her husband to stop hitting her. He was hitting her and she was saying 'Stop it, stop it!' Instead of going to help her, I rolled up in a ball like a 5-year-old and cried because I was so scared. There I was, a 23-year-old college-educated woman. I thought [my education] would have made a difference in my life. But I didn't go to help."
In 1990, while shopping for her wedding dress with her older sister, Janie finally told her about what she'd been enduring for 15 years. "She had opened up about how bad her marriage had been and how bad the domestic violence had been," said Irene. "Everything from marital rape to him breaking her ribs at one point in her life. After 15 years of marriage, she left him and took out an order of protection."
In December 1990, Janie and her 13-year-old son were living with family when Ray asked to give their son a present for his birthday. Although the order of protection banned Ray from interacting with their child at all, Janie allowed him to stop by with a gift.
"Ray was chasing my sister outside around his car with a gun. He shot her under the street lamp here in Phoenix. That's where she died, under a streetlamp."
"Ray went up to the porch, knocked on the door, and talked to his son," she said. "When he got there he didn't have the present. He kissed my nephew on the forehead and told him to go inside. Within seconds my nephew heard Janie yelling as she ran away. Ray was chasing my sister outside around his car with a gun. He shot her under the streetlamp here in Phoenix. That's where she died, under a streetlamp."
Janie died at 30 years old. Ray then turned the gun on himself, though he survived the self-inflicted wound. Since her sister's tragic death, Irene worked tirelessly with Moms Demand Action to give victims like Janie a voice. Determined to change the legislation at the state and national level, Irene has pushed Arizona's government to make possessing a gun illegal for people who have been convicted of domestic abuse or have a protection order against them.
"There aren't sufficient laws in America that protect victims of domestic violence," said Irene. "We need more laws to protect victims from gun violence, especially because we know that gun violence and domestic violence is a deadly combination. To me, it's unimaginable why our current politicians would not want us to protect human life. My sister was literally running for her life."
"After joining Moms Demand Action three years ago, I learned that, with their support, I had a voice that needed to be heard with local legislation as well as nationally," she said, adding that victims need to be given the chance to speak up. "We have to talk about domestic violence. Victims feel ashamed that they are victims. With my family, we realized we all had different parts of my sister's secret after the murder trial. We kept her secrets not knowing that eventually it would lead to her death."
A Mother's Road to Advocacy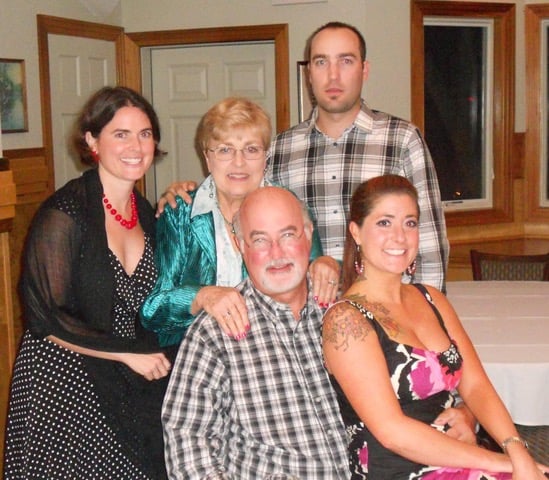 Image Source: The Browder Family in 2011: Katie, Susan, George (Sandy), Ben, Sarah. Photo courtesy of Susan Browder.
Susan Browder's daughter, Sarah, was an artist. She was generous, charismatic, and forgiving. Tragically, Sarah was killed by her husband, who was also a Marine, in Winston-Salem, NC, in 2012. Now it's up to her family to carry on her legacy.
"I never saw myself in that role as a gun safety activist," Susan told POPSUGAR. "I'm a mom and a grandmother, and my advocacy work has always centered around my role as a teacher and the needs of my students. But there were two incidents that changed the direction of my life. The first was the murder of my daughter at the hands of her abusive husband with a gun on Sept. 24, 2012. The second incident was the Sandy Hook Elementary School mass shooting that killed 20 first-graders and six adults."
"We did not know that the presence of a gun in a domestic violence situation increased the risk of homicide five times."
Although Susan and her husband, Sandy, were aware that Sarah and their son-in-law argued, they thought that simply helping Sarah leave the marriage would solve any issues. "We thought that our role was to dry her tears and offer support," explained Susan. "We had no idea that her life would be in danger at the moment that she told him she was leaving. We did not know that the presence of a gun in a domestic violence situation increased the risk of homicide five times."
The evening that Sarah told her husband she was leaving him, he reached for his firearm and shot her through the throat and shoulder. After shooting Sarah, he turned the gun on himself.
"He died immediately of suicide, but Sarah lay in the ICU at Baptist Hospital here in Winston-Salem unable to move, speak, or breathe on her own for the four days that it took for her to die as our family sat around her bed and tried to console her with stories," said Susan. "My life took a sharp detour after that from teaching to advocating for gun safety."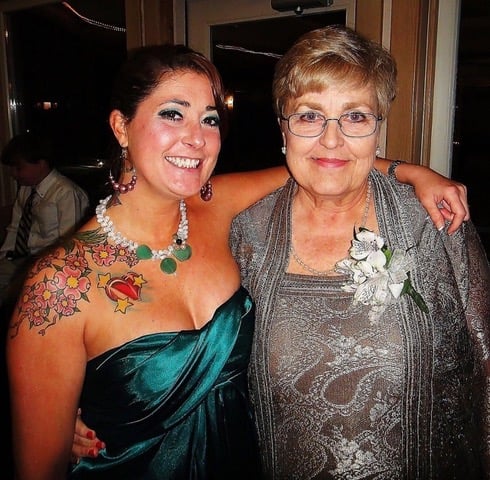 Image Source: Sarah Browder and her mother, Susan Browder, in 2011. Photo courtesy of Susan Browder.
As a person whose family has owned guns and hunting rifles, Susan is very careful about how she alludes to her work, staying away from the term "gun control," and opting for phrases such as "gun safety." After all, Susan and advocates like her have no intention of making responsible Americans give up their firearms. Rather, they want more legislation in place that keeps guns out of violent offenders' hands.
"The word 'control' has always bothered me because I don't feel controlled when I'm asked to keep my guns secure."
"The word 'control' has always bothered me because I don't feel controlled when I'm asked to keep my guns secure," she explained. "People who are pro-second amendment tend to fear that someone will take their guns. So, I refer to the work I do as gun safety work or gun violence prevention."
By speaking at demonstrations on behalf of Moms Demand Action and advocating for gun safety, Susan is helping herself heal. "We know that we will always grieve our daughter, but the intensity of the grief ebbs and flows," she shared. "I find my work healing in many ways. For example, I've acquired a vast community of people who care about me and my loved one. She's always present in our lives through this work we do. I have a community of people who've experienced similar pain."
Ultimately, Susan and other advocates simply want to keep American families safe. "We have learned enough about the culture of guns to know that guns in the hands of violent people can be very dangerous," said Susan. "We also know that children are very curious and you may think that your child would never pick up a gun if they came across it hidden somewhere in your house, but studies have shown that that is not necessarily true. I think we can all agree on keeping guns out of children's hands and out of the hands of people who have suicidal or homicidal ideations."
How We Can Change the Narrative Surrounding Domestic Violence and Gun Safety
Despite the fact the House of Representatives passed a reauthorization of the Violence Against Women Act (VAWA) — a critical piece of legislation that protects women from domestic abuse — as of April 4, 2019, it has been stalled in the Senate.
A bipartisan bill that was originally authored by Joe Biden and signed into law by Bill Clinton in 1994, the legislation was updated with two additional provisions, according to gun-control advocate and former US congresswoman Gabby Giffords:
Close the Boyfriend Loophole: "Current federal law does not prohibit perpetrators who abused current or former dating partners from having firearms," reads the website, "even though more than half of all intimate partner homicides committed by dating partners."
Close the Stalker Loophole: "Current federal law only prohibits individuals convicted of felony stalking from accessing guns," it says. "People convicted of misdemeanor stalking can still legally obtain guns, even though many first-time offenses are pleaded down from felonies."
Although the new provisions were supported by 30 Republicans, the bill is still stalled in the Senate because of the National Rifle Association. "The National Rifle Association opposed these protections for women and threatened to include votes on the measures in future ratings," says Giffords's website. "So when it arrived in the upper chamber, Senate leaders opposed it, too. After months of negotiations failed, Senate Republicans ultimately blocked the House bill."
According to Mariel Saez, Women's Media Director for the Joe Biden campaign, the former vice president will build on his strong track record of standing up for survivors. Additionally, one of his top first 100 day priorities will be to reauthorize VAWA and include significant, forward-looking improvements and innovations — including closing the boyfriend loophole. Ultimately, the Biden-Harris ticket plans to:
Expand the safety net for survivors of domestic and sexual violence.
Educate and empower young people with the knowledge and tools they need to prevent sexual violence and dating violence.
Support the diverse needs of survivors of violence against women.
Lead the global effort to end gender-based violence.
Confront online harassment, abuse, and stalking.
Ensure justice for survivors.
End the rape kit backlog.
Challenge the culture that enables sexual violence.
Protect and empower immigrant women.
Mariel illustrated exactly how the Biden-Harris ticket plans to push the VAWA through amid COVID-19, highlighting why families need this bill to pass now more than ever.
As we recognize Domestic Violence Awareness Month [in October], we know this is a particularly difficult moment for women across the country. During the COVID pandemic, women have been at increased risk of domestic violence, and gun violence is on the rise. Lives are at stake, and we need leadership in the White House that recognizes these threats and takes action to address them. As the author of the Violence Against Women Act, Joe Biden has worked tirelessly to address gender-based violence and has never backed down from a fight with the NRA. He's the proven leader we need to reauthorize the Violence Against Women Act, strengthen it, and take action to prevent gun violence in our communities.
Moreover, getting more women into political office could mean tangible change to gun safety laws in the US. "It's incredibly important that we encourage women through Moms Demand Action to move from not just shaping policy, but to making it," said Shannon Watts. "We have over 100 volunteers running for office up and down the ballot this election alone."
Although not a day goes by where Susan Browder doesn't think about Sarah, she's hopeful that a Biden-Harris administration will enact real change. "We're making a lot of progress, but there is still so much to do," she shared. "I really believe that a Biden-Harris candidacy would help us leap forward. I would like to see Congress not only pass the Violence Against Women Act, but close the boyfriend loophole so that people who are not married who are victims of domestic violence can have protection. I would also like to see stricter regulations around background checks."
If anyone is experiencing domestic violence, they should call the National Domestic Violence Hotline at 800-799-7233. It's available 24/7 for confidential assistance. You can also chat the hotline online at thehotline.org.
Image Source: Moms Demand Action / Crystal Turner