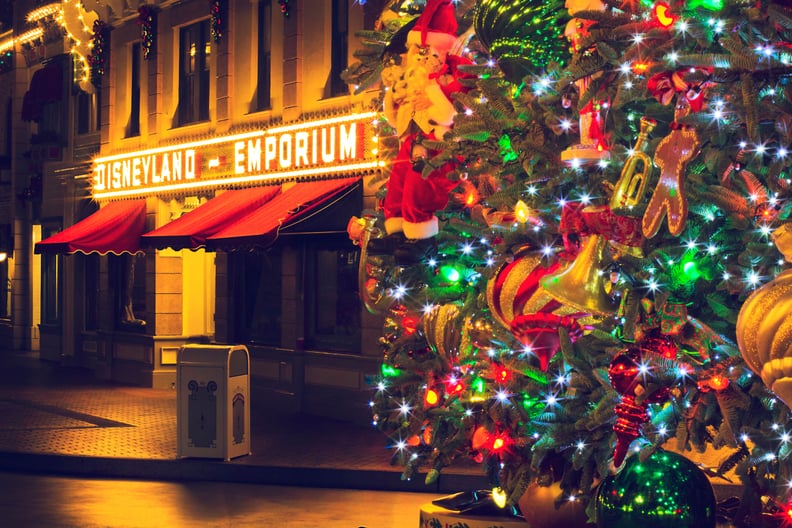 Flickr user Andy Castro
In the most unsurprising news ever, the Disney parks get even more magical during the holiday season. Walt Disney World adds new shows, holiday-themed food, and special merchandise for the season, but Disneyland has a magical and unique wonder around the holidays that warrants its own visit.
From seasonal overlays on classic attractions like It's a Small World and The Haunted Mansion to a special Christmas parade and food festival, the West Coast theme park goes all out to make itself a holiday destination. Here are 11 reasons you need to make a Disneyland visit part of your Christmas traditions.
01 Sleeping Beauty's Castle
Disneyland's Sleeping Beauty Castle is always a beautiful sight, but when it's dressed up for the holidays, there really are no words for its magic. Covered in snow-capped turrets and 80,000 LED lights, the castle is transformed into a glowing work of art. Four to five times a night, Disneyland offers a lighting ceremony at the castle that includes a brief "snow fall" of gingerbread-scented snow.
02 A Nightmare Before Christmas-Themed Haunted Mansion
Does one of Disney's most iconic rides get better with the help of Sally, Jack, and Oogie Boogie? Why, yes, yes it does. The Haunted Mansion gets a special overlay, called The Haunted Mansion Holiday Nightmare, which blends together the settings and characters of the original ride with those of Tim Burton's 1993 film The Nightmare Before Christmas.
03 A Christmas Fantasy Parade
Disneyland's Christmas parade is not to be missed. The event kicks off on Main Street and includes many favorite Disney characters dressed in their holiday best, as well as an appearance by Santa Claus himself.
04 Cars Land
Disney's California Adventure's signature Cars Land comes even more alive during the holidays. The land features adorable Cars-inspired holiday décor, including Christmas trees made of tires, hubcaps, and cones. Plus, two of Cars Land's attractions receive special holiday overlays: Luigi's Rollickin' Roadsters becomes Luigi's Joy to the Whirl, and Mater's Junkyard Jamboree becomes Mater's Jingle Jamboree. Both attractions are made more holiday-ready with Christmas music.
05 Resorts
Each of Disneyland's resort hotels — Disney's Grand Californian Hotel, Disneyland Hotel, and Paradise Pier Hotel — join the parks in getting in the Christmas spirit with decorations and entertainment. But not to be missed is Disney's Grand Californian, which features a giant Christmas tree in its lobby and many other rustic decorations.
06 Holiday Treats
It's not Christmastime without tasty treats, and Disneyland has you covered when it comes to holiday-themed cupcakes, cookies, caramel apples, and popcorn (in adorable buckets!). And don't miss Disneyland's special homemade candy canes, which you can find throughout the park.
07 Festival of Holidays at Disney's California Adventure
Disney's California Adventure hosts perhaps the most vibrant (and tastiest) way to celebrate the holidays at the parks. The Festival of Holidays includes the Festive Foods Marketplace, which includes dining booths with multicultural fare from all corners of the world, and Disney ¡Viva Navidad!, which celebrates world cultures with authentic music, dance, and décor.
08 It's a Small World Holiday
You'll never be so glad to have "It's a Small World" stuck in your head than during the holidays. The classic attraction is gorgeously transformed, with a new message of holiday cheer and peace on Earth. Snowmen and Santa — not to mention thousands of Christmas lights — join the animatronic dolls who sing Christmas tunes like "Jingle Bells." Perhaps even more impressive is the attraction's holiday changes to its exterior: About 250,000 lights are added to the outside of the ride.
09 Main Street Magic
Sure, all of Disneyland and California Adventure is beautifully decked out for the holiday season, but the Christmas decorations on Main Street USA are especially magical. A massive Christmas tree in Town Square — which showcases more than 70,000 lights and 2,000 ornaments — will be the first thing you notice when you enter the park.
10 Appearances by Santa
Can you think of a more magical place to rub elbows with Santa than in Disneyland?! Guests can meet The Man in the Red Suit (and participate in fun holiday activities!) at the Redwood Creek Challenge Trail in Disney's California Adventure park, as well as at Disneyland's Critter Country.
11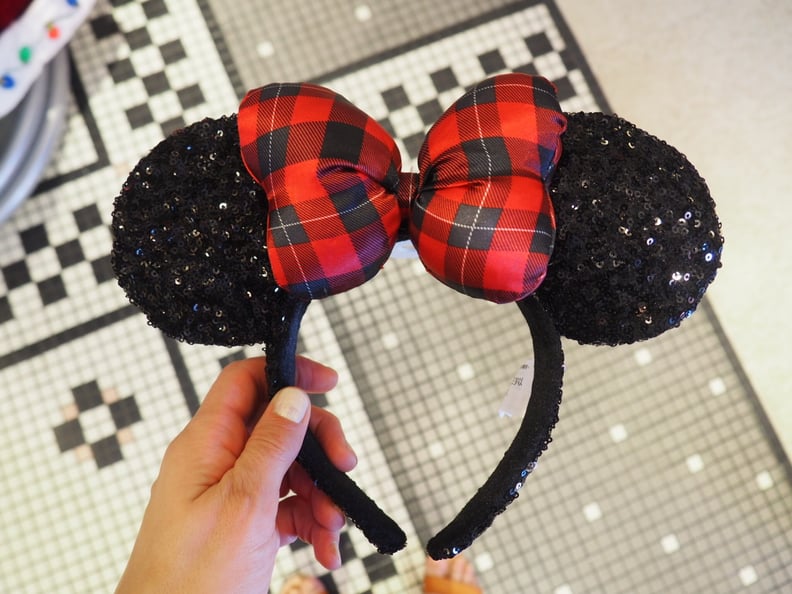 Christmas Shopping
In need of some Christmas gifts? For the Disney fan on your list (or, you know, for yourself), consider a Mickey nutcracker, a Disney Christmas sweater, holiday pin, or Christmas Disney ears. Special holiday Disney merchandise is amazing — and easy to find — during the season.