What to Do If Your Child Hasn't Started Walking
Should You Really Worry If Your Child Isn't Walking? We Asked an Expert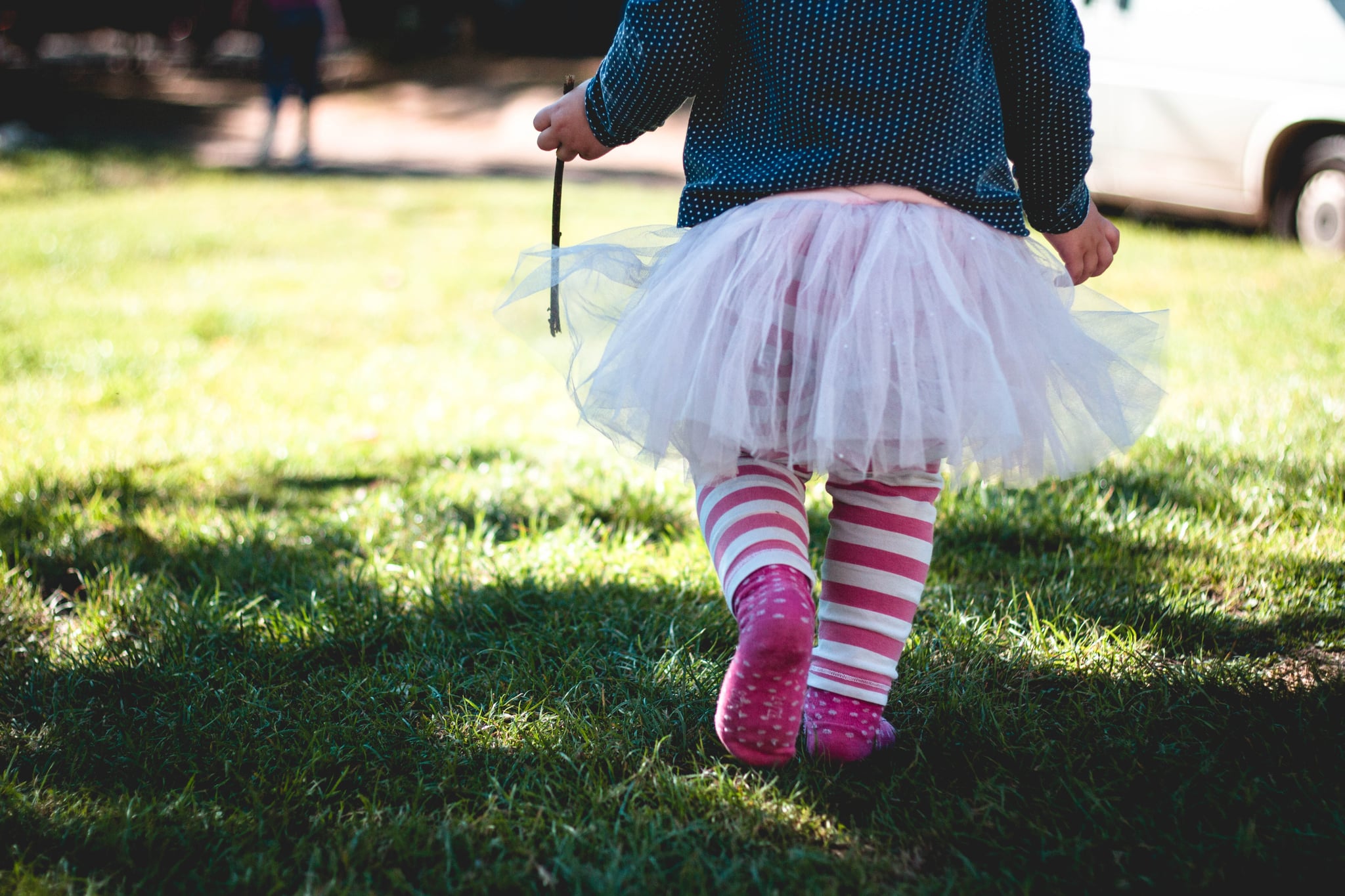 It can be difficult not to compare our little ones to other kids, especially when important milestones — like starting to walk — are concerned. Why aren't your kiddos taking their first steps yet when the younger boy at the park is already running amok? While it's easier said then done, measuring your child's success against others is actually a waste of energy, particularly when it comes to whether your toddler is cruising around on their own two feet around the time it's expected of them.
We spoke with Dr. Jean Moorjani — a mom and pediatrician at Arnold Palmer Hospital for Children — to see when, if at all, parents should be concerned that their young child isn't walking just yet.
How Concerned Should I Be If My Toddler Isn't Walking Yet?
"I have two children, and the most important thing to remember is that there's a time range for each specific milestone," Dr. Moorjani told POPSUGAR. "Every baby is different. There's not one exact day or month where this must happen. Most babies tend to walk somewhere between 10 and 12 months, yet some babies can start a little bit earlier, and some can start later. There's a huge range." Although it's common to compare your child to another, parents should do their best to stave off that tendency. "It's tough, especially if there are other babies in the family, or if they're going to have play dates and playgroups and other moms and dads are like, 'Oh, well my baby's not doing that yet, and that baby is a month younger than mine.'"
All that being said, parents should make an appointment with their pediatrician if their child isn't walking by 18 months. But if your little one is wiggling around and crawling at this stage, Dr. Moorjani advises that moms and dads shouldn't worry too much.
"Another thing to consider is that walking walking is not the only milestone we look for but also general gross motor skills, which involve the large muscles in our bodies," she explained. "We look at when babies can they hold their head up, when can they sit up by themselves, and when can they pull themselves up to stand and kind of cruise with one hand on the couch. If your baby sat up later or started crawling or cruising later, then they're probably going to start walking later."
What If One of My Children Begins Walking Early and Their Siblings Take Longer?
In short: it's not a big deal! In fact, Dr. Moorjani has personal experience with this very situation. "My son started walking when he was 10 months old, and we were so excited," she shared. "When my daughter was born, my son was 23 months, and I carried her around all the time while I was chasing him. She was totally content with being toted around! My husband — who's also a physician — became concerned when she wasn't walking at 15 months."
While Dr. Moorjani mentioned that she would have taken her little girl to the pediatrician if she wasn't walking by 18 months, as per her own advice, she also knows that sometimes, it's just a matter of child's personality.
"It's important to consider the confidence of your baby," she explained. "Some babies really want to be confident walking. They are a little nervous about letting go and taking those steps on their own, and some kids are just going to think, 'Well I want to do it perfectly,'" she explained. "All babies are different, and there's no correlation of walking sooner rather than later for healthy children."
What Can I Do to Help My Child Walk?
Parents who are nervous about their children's walking timeline should squeeze in as much playtime as possible. "Make sure that they have enough supervised time on the ground in your house," recommended Dr. Moorjani. "Get down, play with them, and put toys in different places. It encourages babies to move around. Avoid falling into the container baby syndrome trap, where kids are strapped in their stroller or car seat for long periods of time because we're always on the go."
Another tip that moms and dads should be aware of? Baby walkers are a big no-no. "It's very counterintuitive because it's literally called a walker, but they really don't help babies develop the muscles that they need to start walking," explained Dr. Moorjani. "There are a lot of injuries that come with using a baby walker, and they're not that helpful. So I tell a lot of families to just leave that off of your registry."