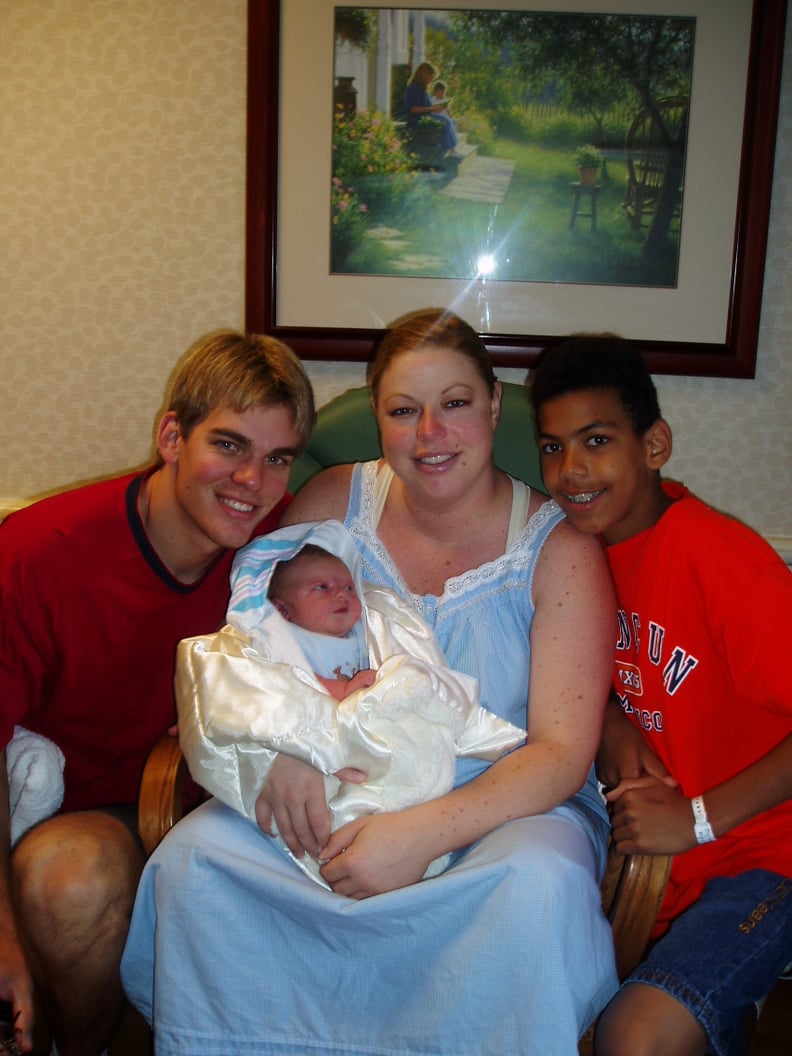 Courtesy of Raelyn Balfour
Courtesy of Raelyn Balfour
Raelyn Balfour holds her newborn son, Bryce, alongside her husband, Jarrett (left), and her then 14-year-old son, Braiden (right).
Looking back, there was nothing ordinary about March 30, 2007, but no work crisis or disruption to her family's routine could have prepared Raelyn Balfour for the call she received as she was leaving work at the US Army Judge Advocate General's office in Charlottesville, VA, that afternoon. It was the babysitter, checking in because Raelyn hadn't dropped off her 9-month-old son, Bryce, before her shift.
Raelyn ran to her car in the JAG school parking lot and let out a blood-curdling scream — Bryce was still in his car seat, and he was unresponsive. She tried to revive him while pleading with a passerby to call 911, but it was too late. Bryce was pronounced dead at the hospital.
Since 1998, more than 800 children have suffered the same fate after being left in a hot car. Fifty-three children died from vehicular heatstroke in 2019 alone, just one fewer than in 2018, the deadliest year in the past two decades. But for many of the families left behind, the anguish of losing a child is just the beginning. One week after Bryce's death, and within an hour of his funeral, Raelyn learned that she was being charged with second-degree murder and felony child abuse and neglect.
"My husband, Jarrett, and I had no chance to try to put our lives back together and grieve," she told POPSUGAR, "because then we had to prepare for battle."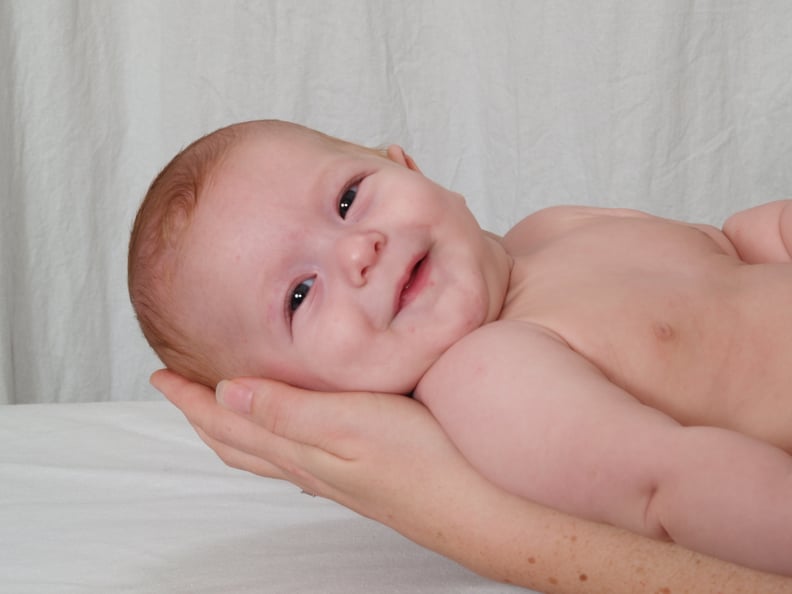 Bryce was born on June 20, 2006. He died nine months later.
You Wouldn't Leave Your Child in a Hot Car, Would You?
Experts generally agree that criminalizing cases in which a child dies after unknowingly being left inside a hot car only further perpetuates the idea that a parent or caretaker would have to be negligent or even malicious to put a child in that kind of danger. These accidents continue to happen, in large part, because no one thinks it can happen to them, Amber Rollins, director of Kids and Cars, a national nonprofit dedicated to preventing injuries and deaths in and around vehicles, told POPSUGAR.
To better understand why these tragedies occur, POPSUGAR reached out to David Diamond, PhD, a neuroscientist and professor of psychology at the University of South Florida, who's considered a leading expert in the field. Dr. Diamond pointed us to an essay he wrote for The Conversation, a nonprofit news site that publishes only the work of researchers and academics, in which he details what he's learned while studying the brain and memory over the past 40 years. "I have spoken with many parents who have lost children. I heard the gut-wrenching 911 calls they made after their child was found dead," he explained. "I have realized that, in the vast majority of cases, this was not the act of uncaring or negligent parents."
Dr. Diamond believes that most of these tragedies occur when the brain's "habit memory" prevails over its "prospective memory." He describes habit memory as a system that enables us to do things like mindlessly drive between home and work, as if on autopilot, and prospective memory as the kind of memory used to plan things in the future, like dropping off a baby at daycare. "When we repeatedly drive along a fixed route, as between home (or other typical start locations) and work, habit memory can supersede plans stored in our prospective memory," he wrote in the essay — which in the most tragic of circumstances, can cause parents to unknowingly leave their child in the car.
Dr. Diamond goes on to explain how stress, sleep deprivation, and changes in routine can contribute to this phenomenon: "Although each case is different, the cases tend to share factors in common that contribute to children being left in cars: a change in the parent's routine that leads him or her to follow an alternate but well-traveled route; a change in how the parent interacted with the child during the drive, such as when a child might have fallen asleep en route; and a lack of a cue, such as a sound or an object associated with the child — for example, a diaper bag in plain view."
It wasn't until Raelyn was leaving the office and was finally able to check her personal cellphone that she realized what she had done.
Every one of these factors came into play on that fateful day 13 years ago. Raelyn and her husband had loaned their second car to a family member, so Raelyn had to drop Jarrett off at work first, causing her to deviate from her usual route. Having Jarrett in the car also meant that her diaper bag wasn't in the front passenger seat, where every other day it served as a visual reminder that Bryce needed to be dropped off at the sitter's house. Instead, it was behind the driver's seat, which is also where Bryce was that morning.
Normally, he would have been behind the passenger's seat where Raelyn could see him in her rearview mirror, but she had planned to take his new car seat to be installed at the fire station during her lunch break that day, leaving the baby strapped in behind her instead. Bryce was also tired from a sleepless night battling a cold, so he quietly fell asleep in the car. To make matters worse, Raelyn received two stressful calls on her way into work: one from her nephew who needed financial help and another about a crisis at her job, where she worked as a transportation administrator.
It wasn't until she was leaving the office and was finally able to check her personal cellphone that she realized what she had done. While the highest temperatures that day were only in the 60s, the inside of the vehicle had reached a sweltering 100-plus degrees.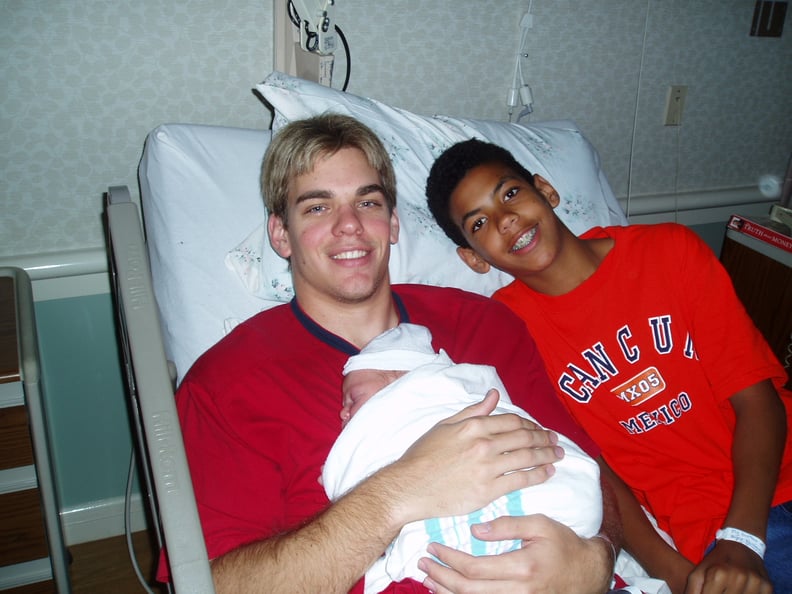 Jarrett (left) and Braiden (right) spent time with Bryce in the hospital just after his birth in June of 2006.
When the Worst Day of Your Life Becomes an Endless Nightmare
Raelyn was interviewed by police within minutes of learning that her son had died, without her husband present. She told POPSUGAR that she has no memory of that conversation, but based on facts gathered by her attorney and a private investigator, she believes she was treated as a suspect from the moment law enforcement arrived on the scene. "All information was looked at from the outset as if a crime had definitely been committed," Raelyn said.
According to data compiled by Kids and Cars, between 1990 and 2018, charges were filed in at least 246 out of 494 cases in which a child died after unknowingly being left in a car. Of those 246 people charged, at least 159 were convicted. That equates to 65 percent of charges resulting in convictions. (It's unclear how these rates may vary based on the race, sex, and socioeconomic status of the caretakers involved. They also do not factor in separate investigations by Child Protective Services, which can have devastating consequences for families.) "Many cases end with a plea deal because the grief is too overwhelming for parents to go through a trial," Rollins told POPSUGAR, adding that jail time is generally rare.
Raelyn was offered a plea deal, but because pleading guilty to a felony would have ruined her military career, she chose to go to trial. If convicted of the initial charges of second-degree murder and child abuse and neglect, she would have faced up to 50 years in prison.
It took more than nine months for Raelyn to get her day in court, and though she was eventually acquitted of the reduced charge of involuntary manslaughter, the process took a toll. Jarrett was forced to deploy to Iraq as a civilian contractor for 18 months to help pay for the family's $126,000 in legal fees. As a condition of her returning home prior to the trial, Raelyn was prohibited from being alone with her then 14-year-old son, Braiden, from a previous marriage. And though her sister moved in so Raelyn could comply with that order, she was forbidden from speaking with anyone — even her family — about what had happened.
"It was one of the hardest things I've ever had to deal with," she said. "During a time when you need friends and family there to support you, I couldn't get that." It was an added burden she didn't need, when she was already carrying so much guilt and shame. "I spent the time leading up to my trial trying to go through the motions for everybody else but myself. I didn't feel like I had a right to cry around other people, [because] it was my fault that Bryce was gone," Raelyn continued. "It was hard to deal with feeling that I didn't have a right to grieve or miss him."
In the age of social media, grieving families will already be harshly judged in the court of public opinion.
Advocates like Rollins believe that any death should be properly and thoroughly investigated, but in instances where a child is unknowingly left by an otherwise loving, responsible parent, she says criminalizing these tragedies does more harm than good. "It further traumatizes an already grieving family," she said — families who, in the age of social media, will already be harshly judged in the court of public opinion.
Today, 48-year-old Army veteran Raelyn is employed by the federal government. She has five biological children — Braiden and four younger siblings with Jarrett: Janille, Isabella, Chase, and Ethan — and cares for two goddaughters. She continues to share her story in hopes of sparing another family the same grief. "If you are a parent who doesn't believe something like this can ever happen to you, how can criminal punishment ever be a deterrent? It can't. Education and prevention is the deterrent," Raelyn said.
Rollins and her colleagues agree. "We believe that we should be focusing our efforts on what can be done to prevent hot car tragedies rather than demonizing and prosecuting someone for doing something they had no idea they were doing," she said. "Trust me, these parents that we work with would have given their own lives to save their children."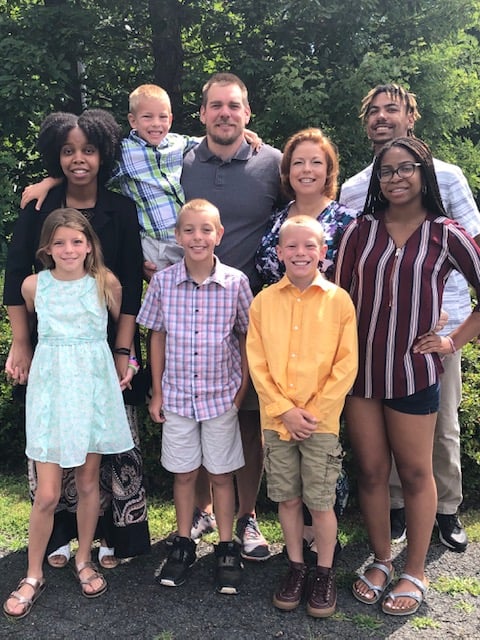 Raelyn with her husband Jarrett, her five children (Braiden, Janille, Isabella, Chase, and Ethan), and two goddaughters.