12 Reasons the Willow Pump Is More Than Worth the Price Tag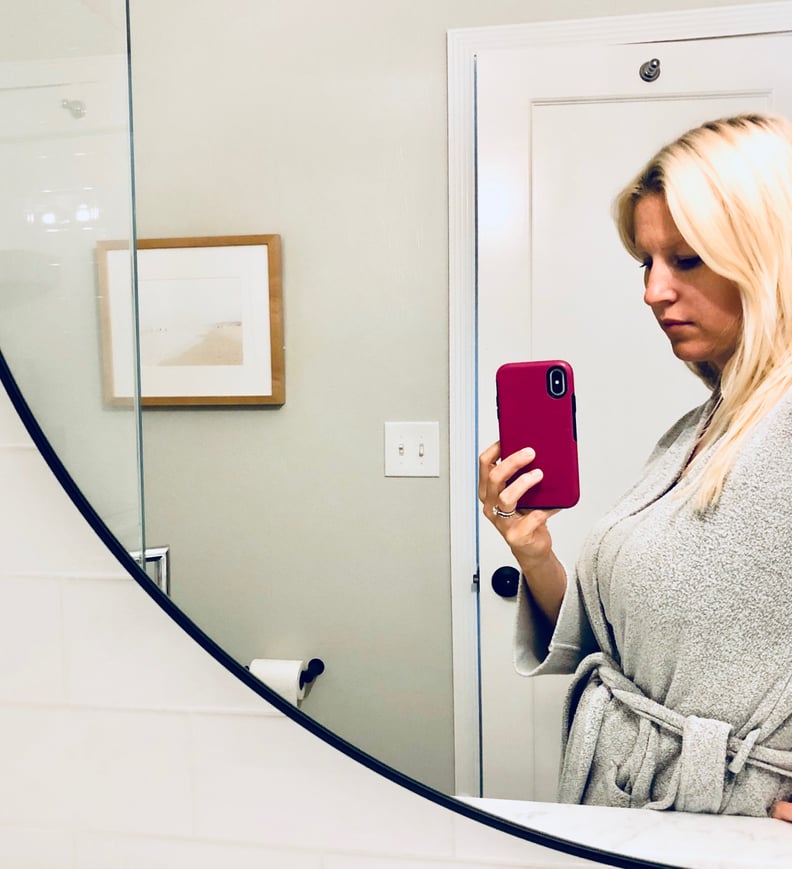 Pumping is one of the worst parts of parenting, but there's a new pump that is making the annoying task infinitely better. The Willow pump was introduced late last year and is already getting rave reviews from moms, including Nicole Phelps and — spoiler alert! — myself.
I had to know what all the fuss was about and whether Willow was really all that different from the "hands-free" pump I'd been using since 2013. The company kindly sent me their product to review, and after two sessions, I put away my old pump for good and started exclusively using Willow. It more than lives up to the hype, and here's why.
01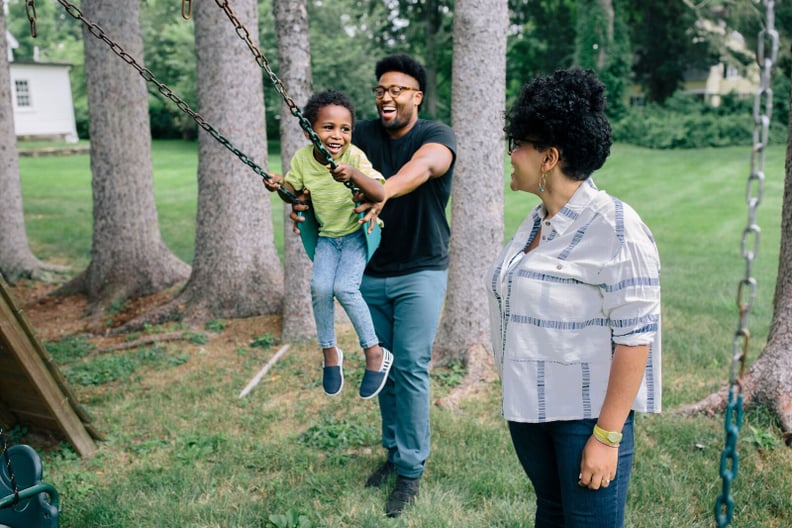 Willow Wants You to Succeed
From the minute you open the friendly packaging, it's very obvious that the company is there to support you. There are repeated calls to action throughout the handbook with contact information for their 1:1 coaching program. Personal coaching is a perk that Willow offers for free to every Willow mama, and that means a real human will speak to you on the phone, via text, or over video conference to teach you how to use your pump or answer any questions you might have.
I got the hang of it pretty easily but still felt more confident once my lingering questions were answered by a Willow specialist over a casual phone call. With everything else there is to question as a mom, it was nice not to wonder or worry if I was using the pump correctly and to have someone so easily accessible to make that a reality. In fact, my Willow specialist checked in on me via text a few days after our phone call, which gave me the chance to ask one more question I might not have reached out to get answered myself.
02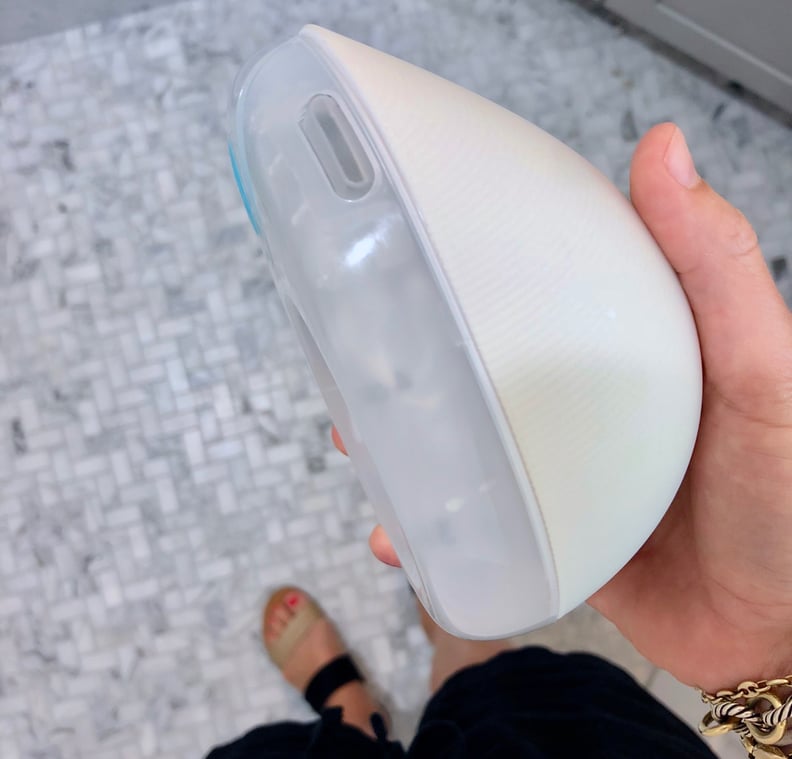 It Seems Too Simple to Be True
My first thought as I set up for my first session was "What?! This is the actual pump?!" It's hard to wrap your head around such a simple device when everything we've known about breast pumps until now is that they're complicated and cumbersome (not to mention hideous!).
With Willow, all of the parts you see when using a traditional pump (pump machine, breast shields, milk bags, and tubes) are contained in one unit, and there are two of those (one for each breast). To use Willow, you connect the actual pump (the white part on the right in the photo above) to the flanges (the clear part on the left, which replaces traditional breast shields). The milk bag is stored on the inside of the flanges and milk is moved from your nipple, through the flanges into the flextube (which replaces the need for dangling tubes), and directly into the milk bags. When you're done, you take the two pieces apart (the flange side and the pump side) and remove the milk bag.
This is what makes Willow "the only truly wearable all-in-one breast pump that fits in a bra."
03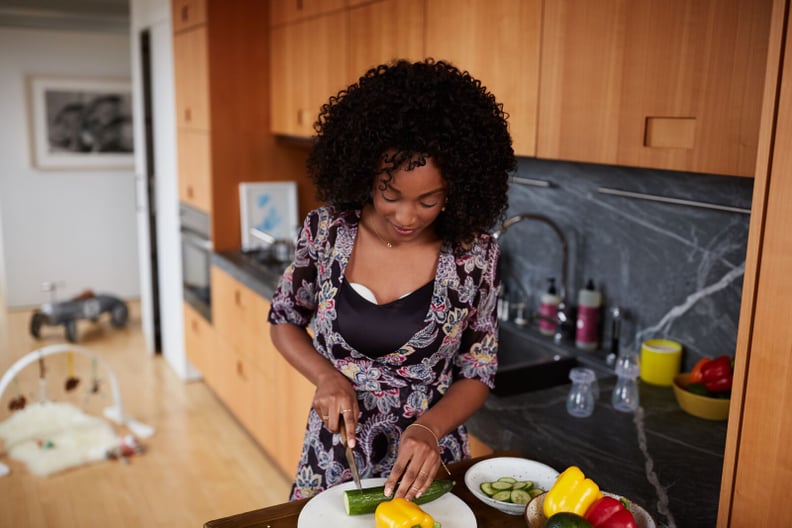 It Does All the Work For You
Once the pump is suctioned to your breast and fastened inside your bra, you can get to that nap you've been meaning to take because Willow automatically switches from stimulation to expression mode when your milk starts flowing. You're still able to adjust the suction level if needed, but otherwise, you can completely check out until your app alerts you (more on that ahead).
04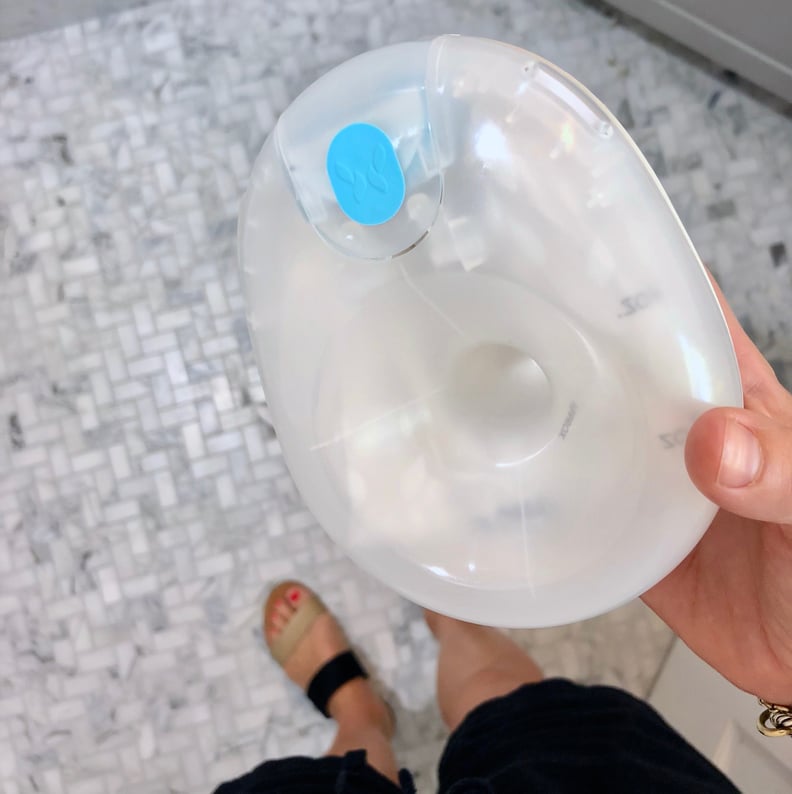 There's More Power Than You'd Think
Willow is so compact and quiet that you might be surprised how powerful it can be. It's certainly not a hospital-grade pump, but it does offer seven levels of suction. For transparency, I haven't had supply issues, so I can't speak to how Willow might affect you if you do. But I can say that I only ever went to level three and was able to pump as much milk as I used to with my old pump.
It's also worth noting that Willow's milk bags have a four-ounce capacity, but because of the air that initially gets into the pump during suction, the app will often tell you that your milk bags are full before you hit four ounces. When I spoke to the Willow specialist about this issue, she told me that as I got more comfortable with the pump, I'd see less air in the bags and thus have a higher milk capacity. The most milk I collected in one bag was 3.4 ounces after a week of use. But if your milk bag gets full, you can break suction, insert a new bag, and go back to pumping pretty easily — a small inconvenience that didn't bother me when you consider the overall inconvenience of using a traditional pump.
05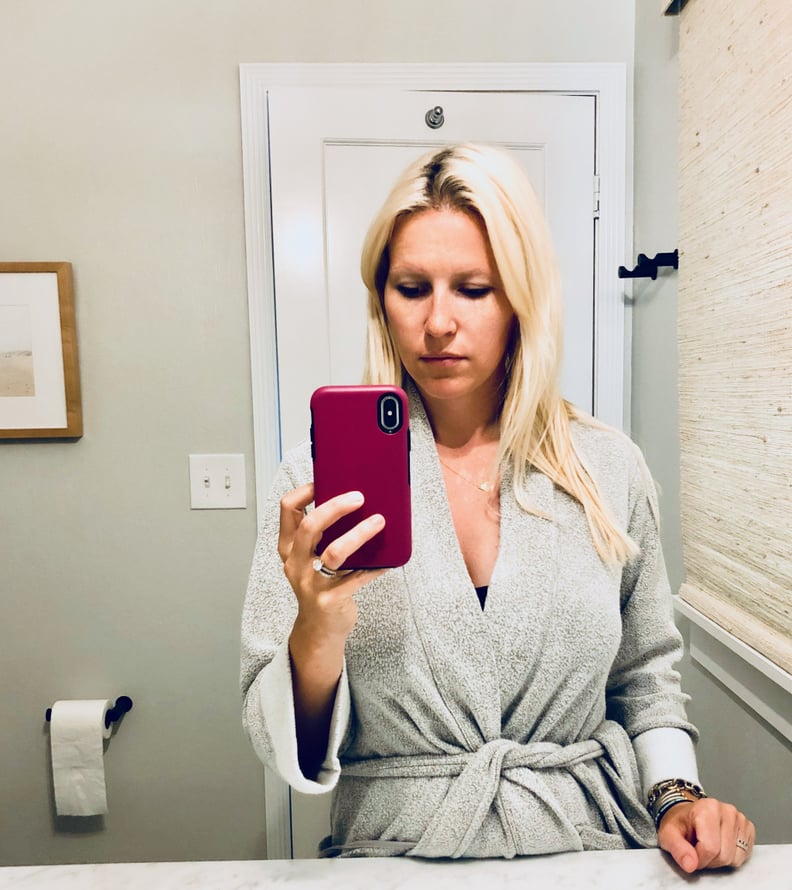 It's Discreet
Each pump is shaped like a breast and, when placed over your actual breast inside your bra, simply exaggerates your usual bustline. It's not exactly natural-looking, but it is much more discreet than being shirtless with bottles hanging from plastic cones on your chest. Plus, it's much quieter than your average pump.
This was one of the many goals Naomi and her team had in mind when designing the pump. They "wanted to develop a pump that had few parts to put together and that was easy to clean, that would be quiet enough so you could talk on the phone, and a pump that didn't require moms to undress." The company clearly delivered on its goals. With Willow, I've pumped comfortably in restaurants, cars, and even in the middle seat on an airplane without anyone even noticing. If you're looking for further proof, I'm actually pumping in the photo above! I'm not sure I'd actually walk around in public wearing it, but you probably could without anyone knowing what was going on under your shirt.
06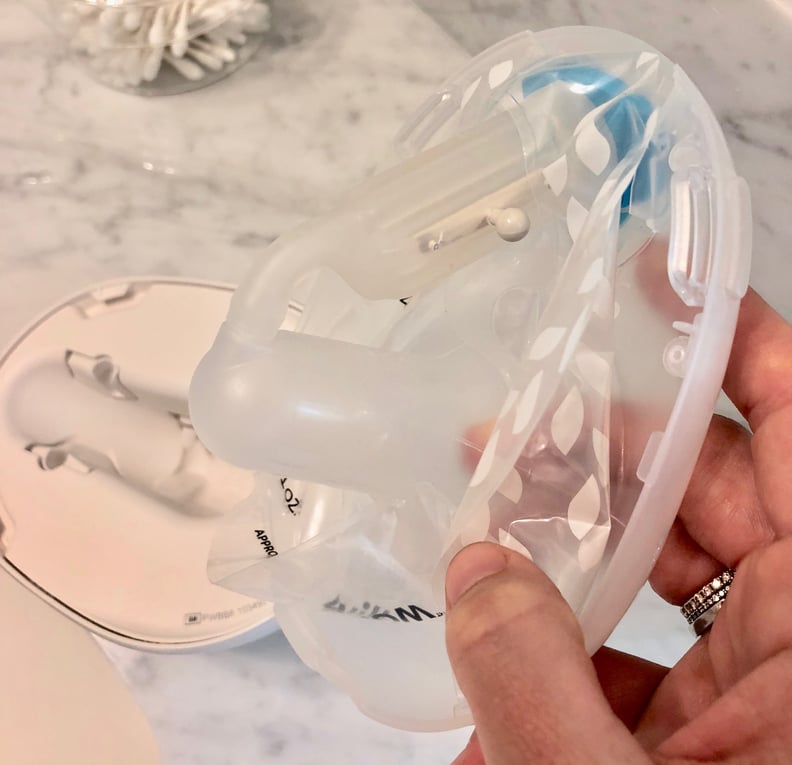 You Won't Cry Over Spilled Milk
There's nothing quite as devastating as going through the annoying task of pumping only to lose drops or even ounces of your breast milk. Willow's pumping bags have a one-way valve, which means milk can only go in, not out. So, once you get the hang of the "flip to finish" technique that ensures all your milk is out of the pump and inside the bag, you don't have to worry about losing a drop.
07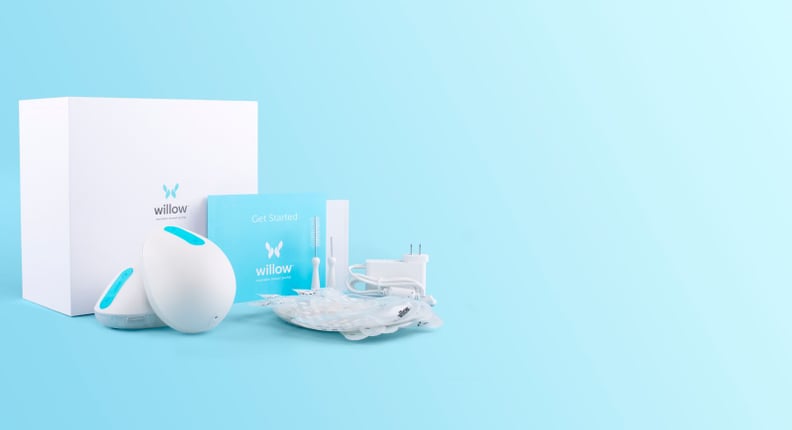 It's Worth the Price
08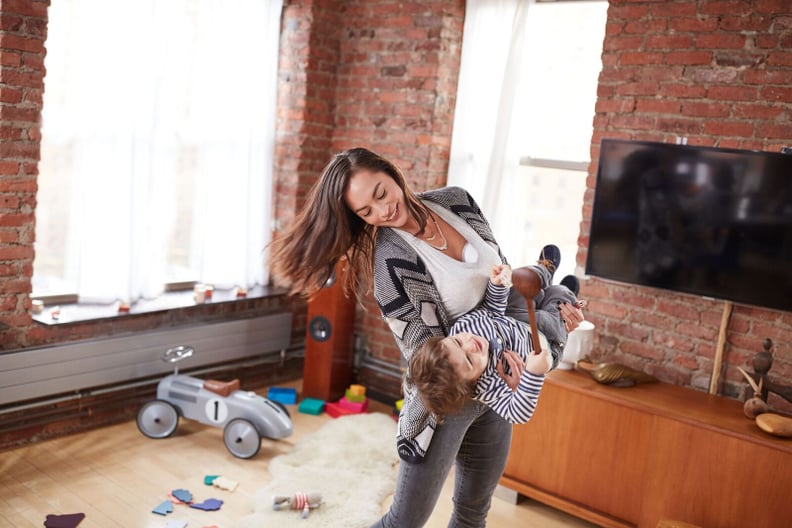 You Can Move Freely
According to Naomi, "The primary focus for Willow has always been to have a pump that fits in a mom's lifestyle, not the other way around." To do this, Willow takes being hands-free one step further by giving you the ability to move around however you'd like while pumping. Because of the way the pump suctions to your breast and is held in place by your bra, you can bend over and even lie down — yes, lie down! — while continuing to pump. The company told us that "nearly 40 percent of moms who have used the pump for a month have laid down while pumping with Willow!"
09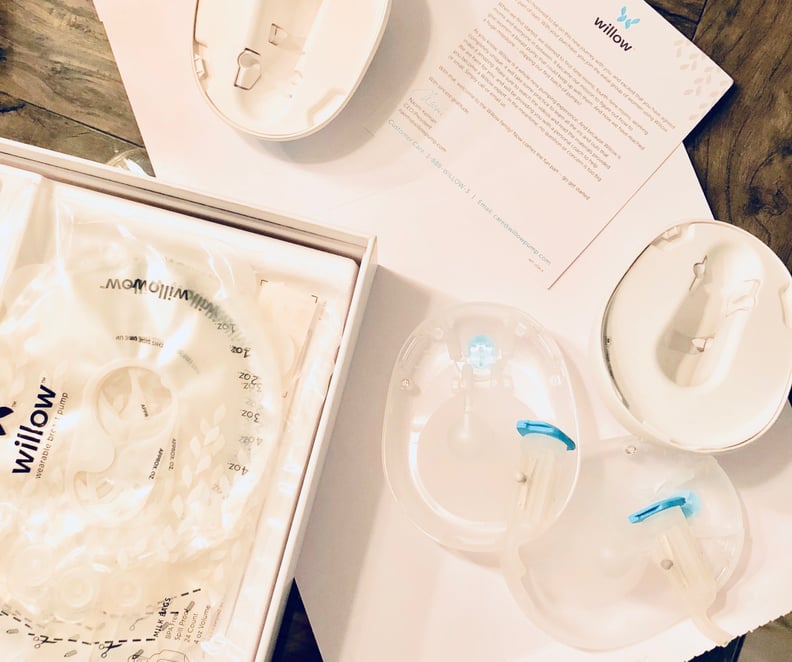 There Aren't Many Parts
My mind was blown when I realized I only needed six parts and two bags to make Willow work — my old pump required 10 parts, two bags, the actual pump, and a special pumping bra! This means fewer parts you're likely to forget, less to pack, and less to clean after each use.
10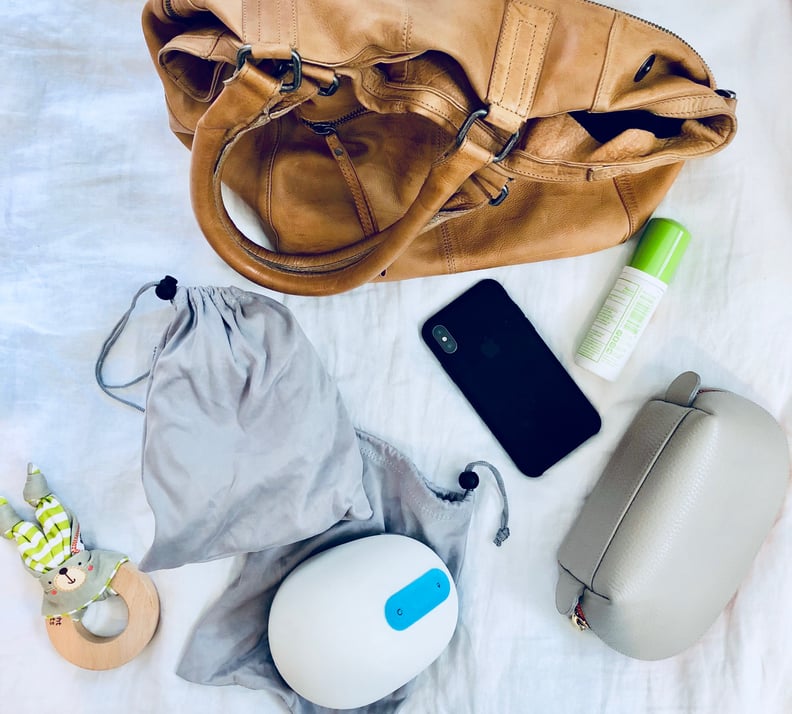 It's Small Enough to Take Anywhere
I used to carry a separate bag with all my pumping parts in addition to my personal tote when going to and from work or traveling. Not exactly packing light! Willow is so compact that I put each pump into its small carrying bag and put them right in my purse!
11
The App Is Genius
Because you can't see the milk flowing into the bags, you need to sync the pumps to an app on your phone. When you're ready to pump, you can open the app to track how many ounces you've pumped from each breast and receive alerts if your milk bag is full or you have poor suction. The app also tells you the battery life of each pump and, perhaps most importantly, tracks all of your past pumping sessions so you can see the amount pumped and total time spent pumping.
The app is currently only available for iOS, but the company plans to offer an option for Android users in the future.
12
It Really Is Hands Free
Some pumps are technically "hands-free" when you use a pumping bra and hook the pump to your waistband, but it's hard to actually move around freely when you have bottles dangling from your chest and are in constant fear of spilling milk. Out of habit, I stayed stationary for my first few Willow sessions, but then I got comfortable enough to realize it really is hands-free! As in, walk around the house, empty the dishwasher, do your makeup, or drink some wine at a restaurant (see above!) hands-free.
Willow CEO Naomi Kelman explained to POPSUGAR that this is possible because "Willow is not connected to a separate machine. With Willow, everything is self-contained inside the pump and inside your bra so there are no external cords or dangling bottles." Each complete unit fits into your nursing bra or tank so you can actually get things done without getting undressed while pumping.