Hair Love Is Becoming a Series Called Young Love on HBO Max
The Oscar-Winning Short Film Hair Love Is Becoming a TV Series!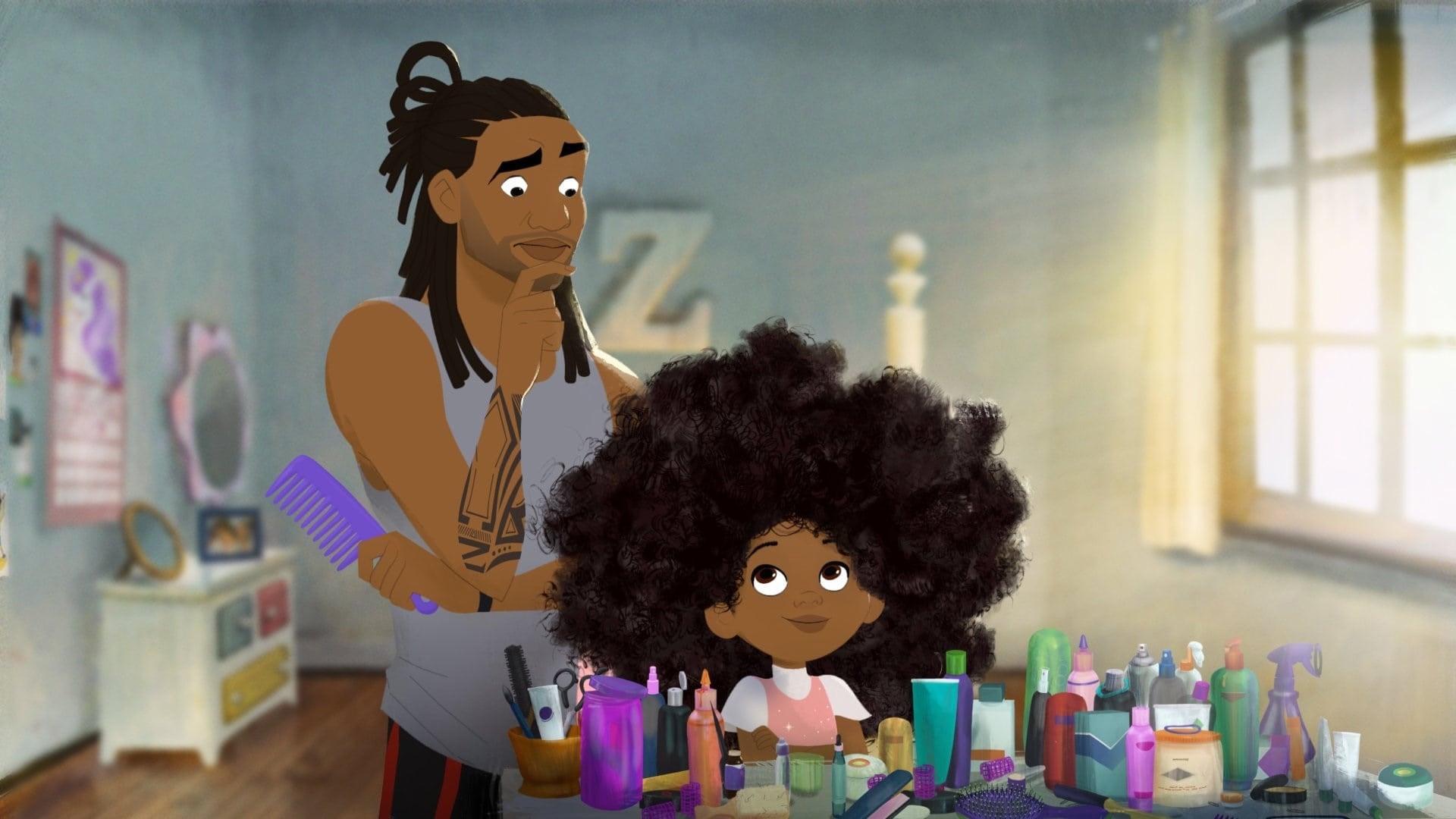 Matthew A. Cherry's 2019 Oscar-award-winning short film Hair Love is officially becoming a 2D animated series on HBO Max called Young Love! Based on the bestselling children's book of the same name, Hair Love beautifully illustrates the relationship between a little girl named Zuri and her dad, and was created by Cherry to normalize Black hair.
"Hair Love centers around the relationship between an African-American father, his daughter Zuri, and the most daunting task a father could ever come across – doing his daughter's hair for the first time," reads a press release for the series. "The short resonated with people everywhere, especially fathers who found themselves in similar situations."
Cherry, a former NFL player turned director and the author of Hair Love, is thrilled that HBO ordered 12 episodes of the show. "I am beyond excited to continue telling the story of Stephen, Angela and Zuri and further explore the family dynamics of a young Black millennial family," he said in the release. "Couldn't ask for better partners in Sony Pictures Animation and HBO Max in helping us get Young Love out to the world."
So far, there's no set release date for the series, but fingers crossed it comes out soon! (In the meantime, check out the other shows for kids on HBO Max.)
Image Source: The Everett Collection