This 6-Year-Old Girl From Japan Is the Street Style Icon We've All Been Waiting For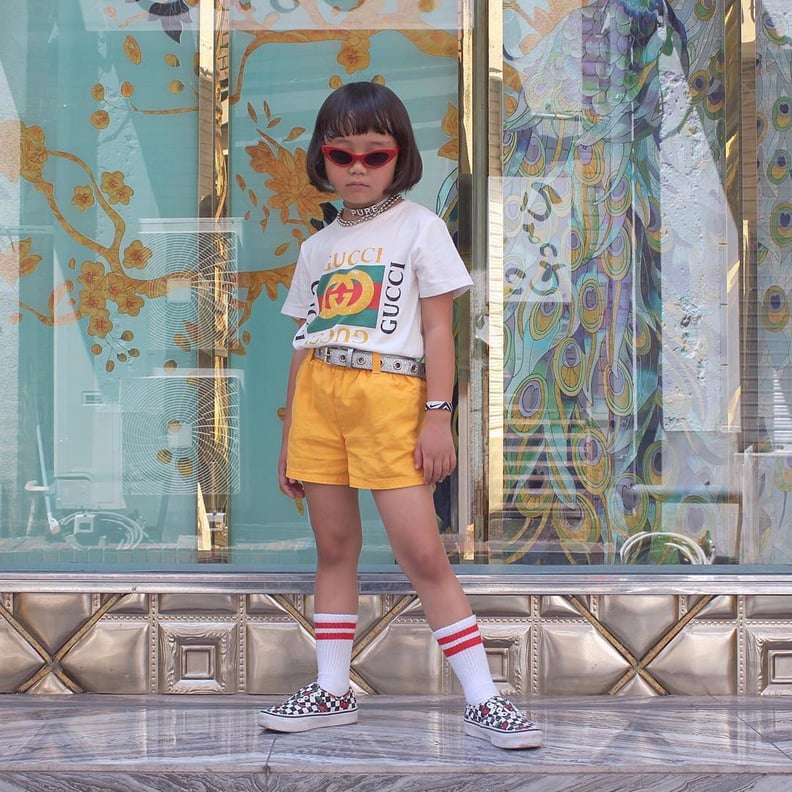 No matter how far we've scrolled through Instagram looking for style inspiration, we can confidently say we never thought we'd find the ultimate source for street style in a 6-year-old. Coco — or @coco_pinkprincess on Instagram — is the pint-size fashion icon from Japan wowing the world with her edgy style.
Coco is covered head-to-toe in high-fashion designer brands, but she pulls them off in a way that even adults will envy. At 6 years old, most children are too concerned with making slime and playing with dolls to even care about what their parents pick out for them to wear, but Coco's love for fashion and Instagram puts her in a category of her own. Often flaunting Gucci t-shirts, Supreme hats, Fendi sandals, and more, Coco's looks deserve praise, no matter how old she is.
Coco's swag is definitely genetic, as her parents run a vintage clothing store in Harajuku, Tokyo, and her father helps with her outfits and Instagram photos. According to a video with Vice, her favorite thing is "choosing clothes" and she loves when she gets new followers on Instagram.
Although Coco's eccentric style is restricted to the weekends and after school, she's truly a fashionista. Is it weird to say we want to be like her when we grow up? Read on to see some of Coco's most stylish photos, and prepare to be amazed.