ASOS Fall Coat
How Do We Not Already Own This Perfect Shearling Fall Coat? Buying Immediately!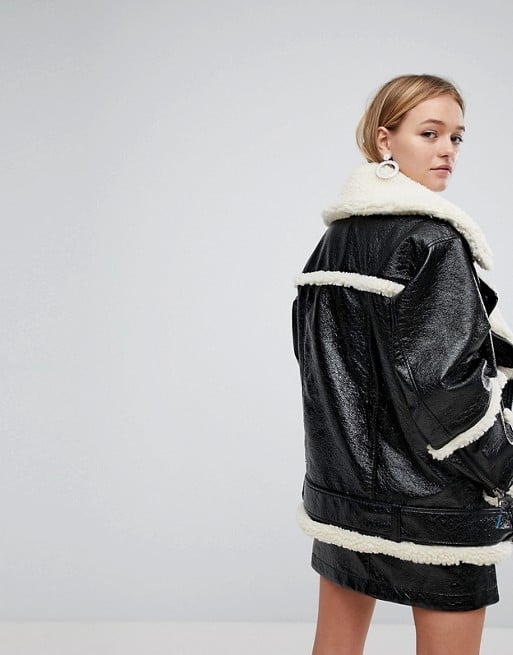 What makes the perfect Fall coat exactly? For one, it should keep you warm. It needs to be large enough such that you're not cramming your arms into the sleeves each time hoping to get them through to the ends. And it needs to turn heads. A lot of heads.
We've admittedly been doing a lot of coat shopping lately, and when we spotted this Monki Premium Shearling Aviator Jacket ($151), our jaws dropped. It's the coziest, high shine, shearling-lined jacket we've ever set our eyes on. And it's definitely not for the faint of heart. When we say it's high shine, we mean it's high shine. Prepare to not only be warm, but get tons of compliments.