H&M Leather Jacket
You, Buy This Jacket Immediately — Just Trust Us
As POPSUGAR editors, we independently select and write about stuff we love and think you'll like too. POPSUGAR has affiliate and advertising partnerships so we get revenue from sharing this content and from your purchase.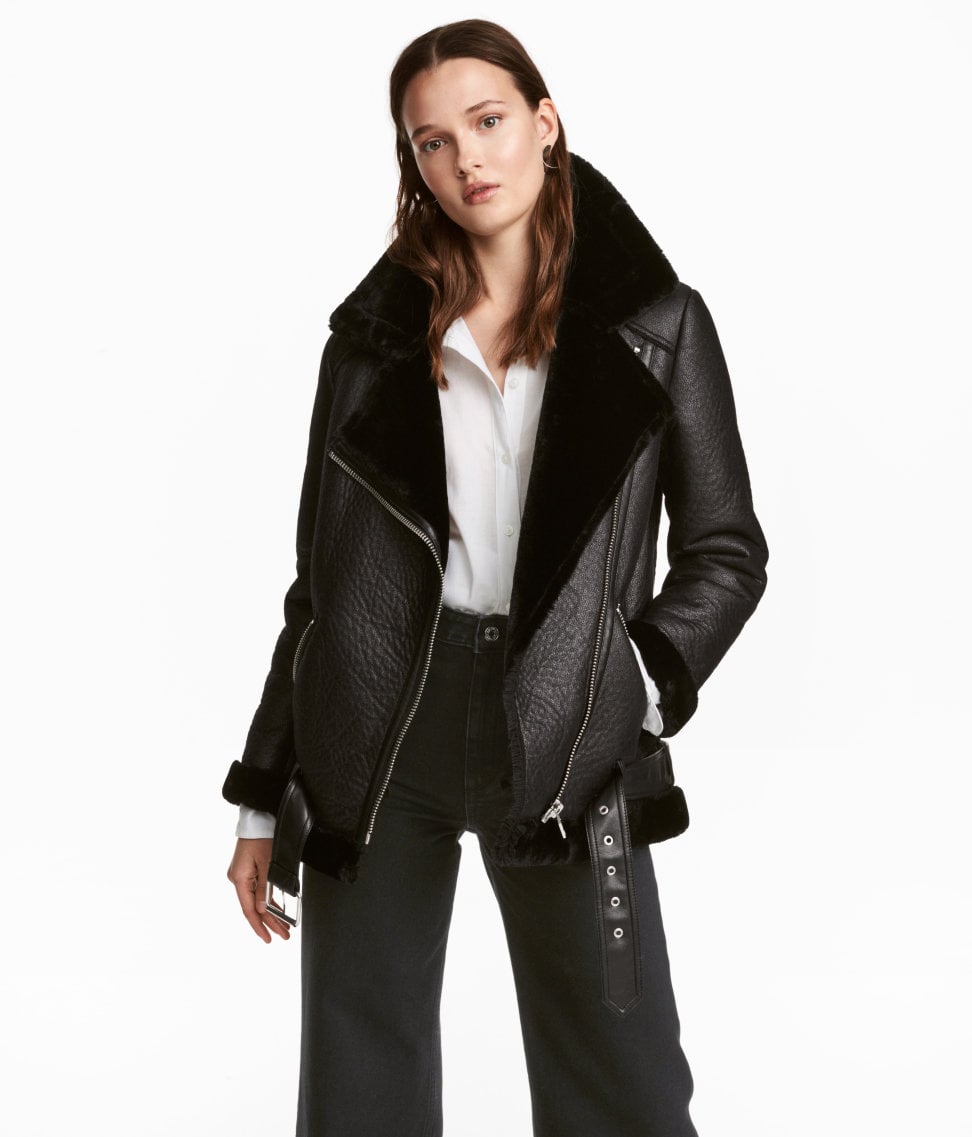 As a Shopping Editor, I spend the majority of my day doing two very important things: shopping and editing. To be fair, I curate and search online much more than I actually purchase, but I definitely do my fair share of purchasing. Especially if I spot something that's new to a site, or just so darn luxe-looking that I need it in my hands immediately.


Which is why I need your attention. If you're in need of a new leather jacket that will actually keep you warm this Fall (enough with layering scarves over it to ward off the shivering), this impeccably chic, faux fur-lined Oversized Biker Jacket ($129) is a dream. It's cut long, hitting below the hips in a cool-girl sort of way. If you buy one thing today, this has got to be it.