Camila Mendes's Quotes About Her Met Gala Dress 2019
For Her First-Ever Met Gala, Camila Mendes Won't Play It Safe: "This Is the Time to Go For It"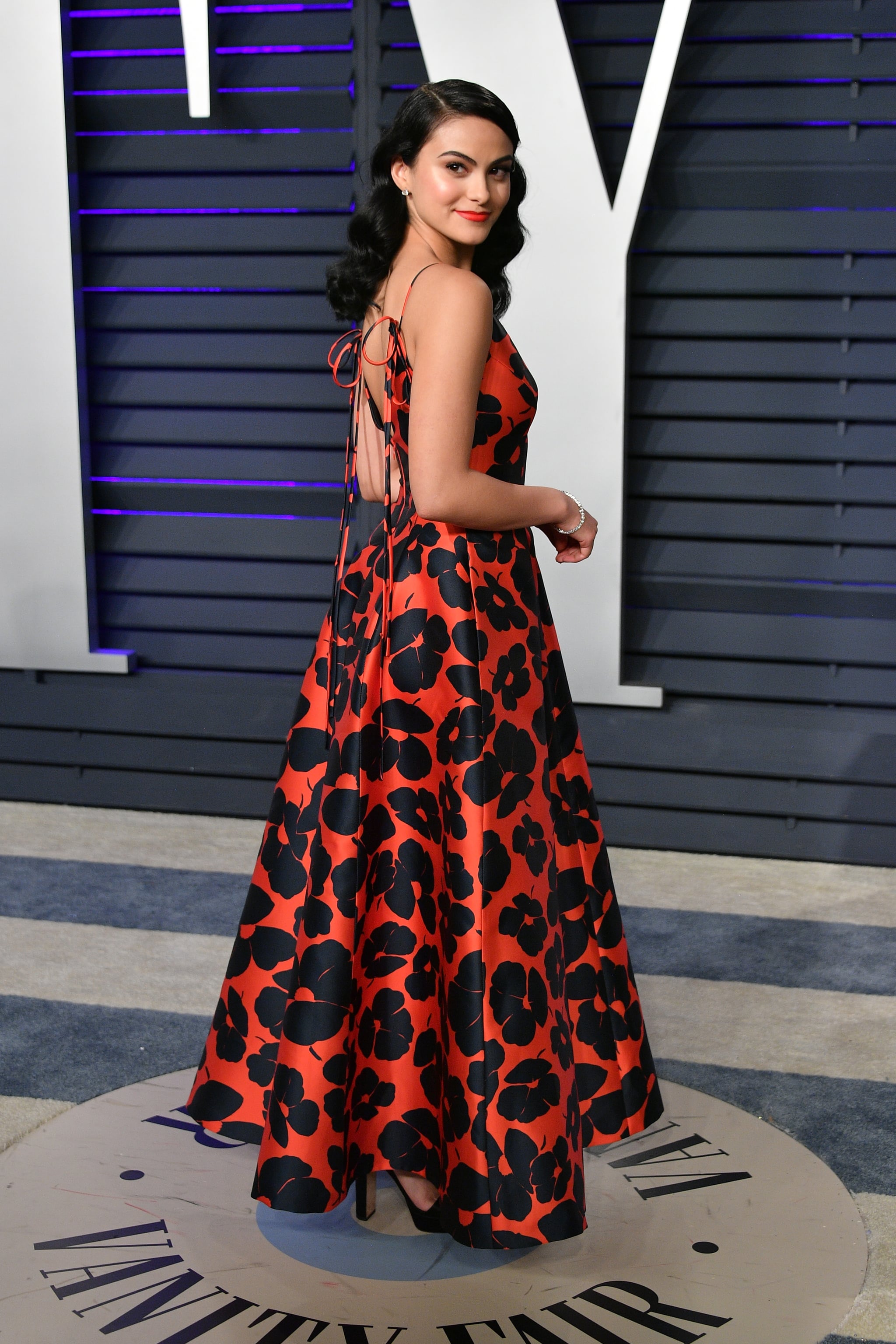 Camila Mendes said it best when she described her forthcoming appearance at the Met Gala on May 6: "Let's get campy." After previously confirming her attendance in the latest issue of Teen Vogue, the 24-year-old actress spoke about her red carpet look in a recent interview with POPSUGAR ahead of her upcoming appearance at Play/Ground. (Still need tickets? Get yours here). She told us, "The dress is so fun. It's a moment." Without saying too much about what it actually looks like, Camila did say, "It's so unlike anything I've ever worn."
The theme for the star-studded event this year is "Camp: Notes on Fashion," inspired by Susan Sontag's 1964 essay "Notes on 'Camp.'" The term encompasses that which is perceived as being exaggerated, excessive, performative, and, yes, at times tacky. Camila said she read the essay and felt inspired, even texting her favorite quotes to her dress designer. "I'm in a world where I really do want to play with theme," she said. Adding, "I'm just so excited."
"It's a perfect first Met for me."
It's fitting that this will be Camila's first time attending the Met Gala. After all, she portrays Veronica Lodge on Riverdale, a teen series predicated on being campy. This isn't lost on her. "It's just a perfect year for me to come into this because our show is camp. It's a perfect first Met for me," Camila said. "I've just been having so much fun with constructing every other part of the look that isn't the dress."
While it's common for celebrities to pair extravagant outfits with simpler hair and makeup, Camila, who has been very involved in that decision-making process, will be doing the opposite. "This is the time to lean into those stereotypes and to go for it. To embrace what it is," she said. "My dress gives off a very specific type of aesthetic, and I'm like, let's lean into that aesthetic and let's mirror that in the hair and makeup."
Camila also realizes that not everyone will be leaning into the camp aesthetic. (Attendees who don't follow the theme are an annual topic of discussion.) Camila said, "Sometimes people show up to the Met, and they're not really on theme. There's no fun in that." She added, "There's going to be people that show up and they're wearing very clean, simple dresses. I feel like some people are going to show up like that, and I'm going to be like, 'All right. You could've worn that on any other carpet.'"
Regardless, Camila is committing — her only apparent problem being her fitting, which will take place two days before the Met Gala. "I'm a little nervous because I don't get to try it on until Saturday. Originally it was supposed to be Sunday, but luckily I got to travel earlier," she said. "I don't like doing things last minute. This seems like one of those things where like you really shouldn't do things last minute."
Camila will be headlining POPSUGAR Play/Ground along with Issa Rae, Mandy Moore, Chrissy Teigen, and more in NYC on June 22 and 23. Learn more about the second annual festival here.