Designer Faceoff Golden Globes 2013 | Poll
Seeing Double at the Golden Globes: Who Wore These Designers Best?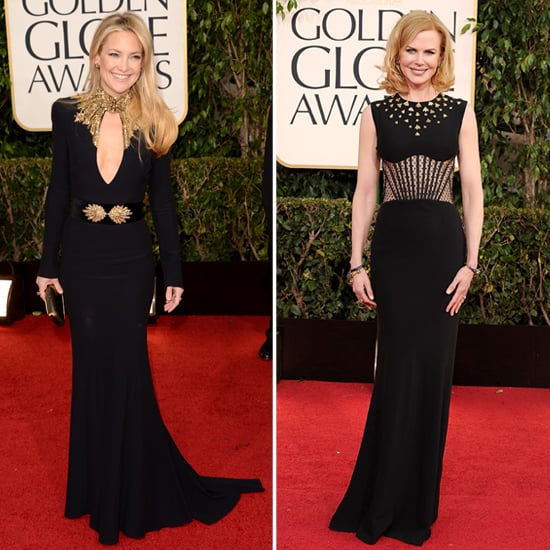 OK guys, this one's a toughie — Kate Hudson and Nicole Kidman both killed it in these edgy Alexander McQueen dresses. Kate's gown was awesomely vampy and Victorian-inspired, and she showed a flash of skin via a sexy keyhole cutout, despite covering up with long sleeves. Nicole went sleeveless, and put her own toned figure on display in a punk-chic dress from the Spring '13 collection. The mesh-lined middle, close-cut silhouette, and embellished bee studs on the neckline brought her normally subdued look to a whole new level. Which blond beauty nailed McQueen last night?