How to Clean White Shoes and Sneakers
The Ridiculously Cheap, Easy Trick That's Kept My Year-Old White Sneakers Looking New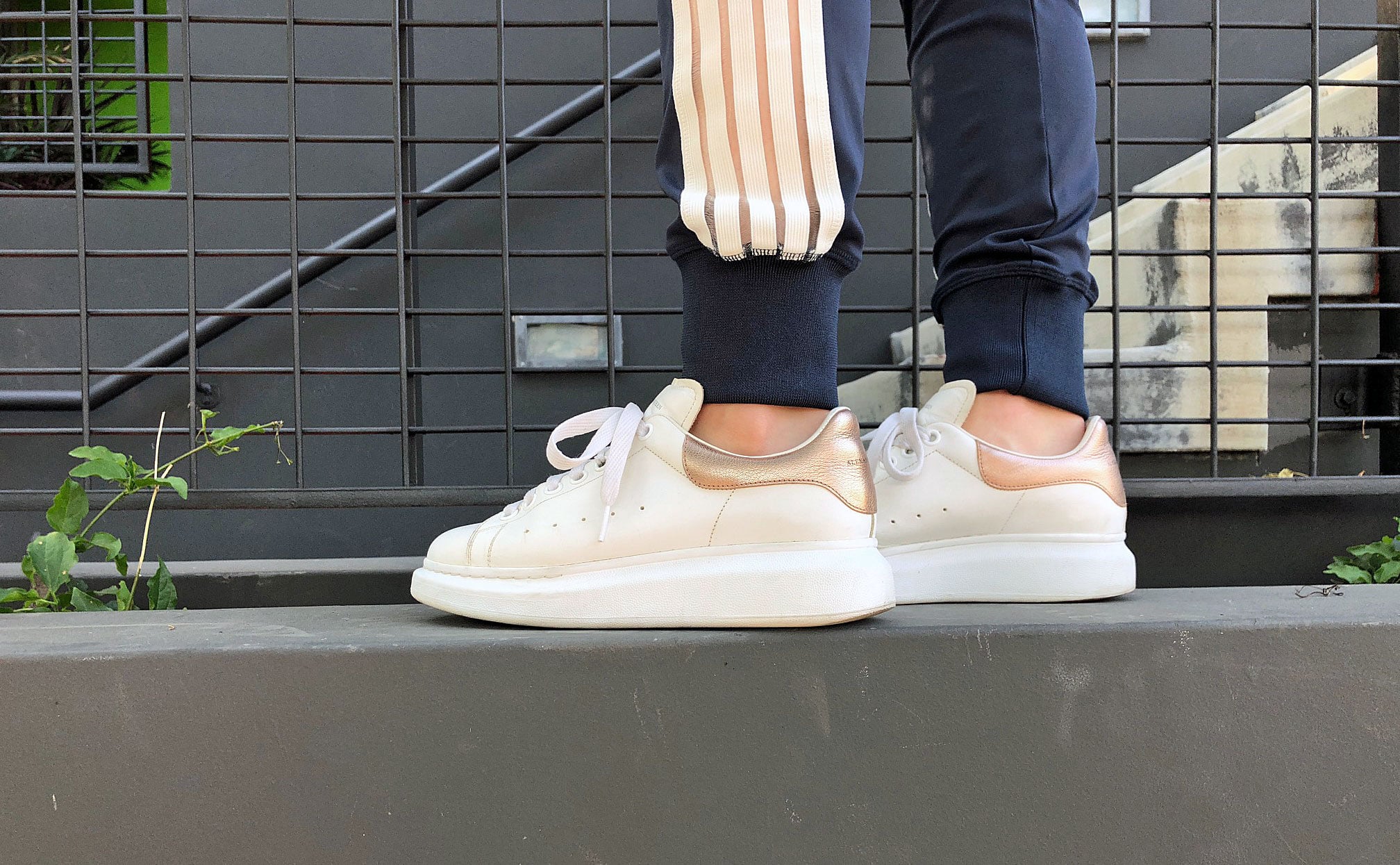 Last Spring, I splurged on a pair of white-on-white Alexander McQueen sneakers. (I'd had my eye on them for months! They were more than half off! I'm good at justifying my shopping habit!) Yet the minute I hit "confirm" on the Zappos Couture order page, I felt a sense of impending dread. Why? I knew I'd wear the hell out of the shoes. Alexander McQueen is one of my favorite designers of all time; I once waited in line for more than three hours on a grimy-hot NYC Summer day to get into the Savage Beauty exhibition at the Met. My dog's name is even Dean McQueen, partly as an ode to Alexander. I was infatuated with the brand's modern riff on classic shell-toe styling, the unique rose-gold accent at the heel, and the platform sole that my best friend's husband would soon compare to "nursing shoes." But I was also worried about keeping them looking pristine — or even marginally clean, for that matter.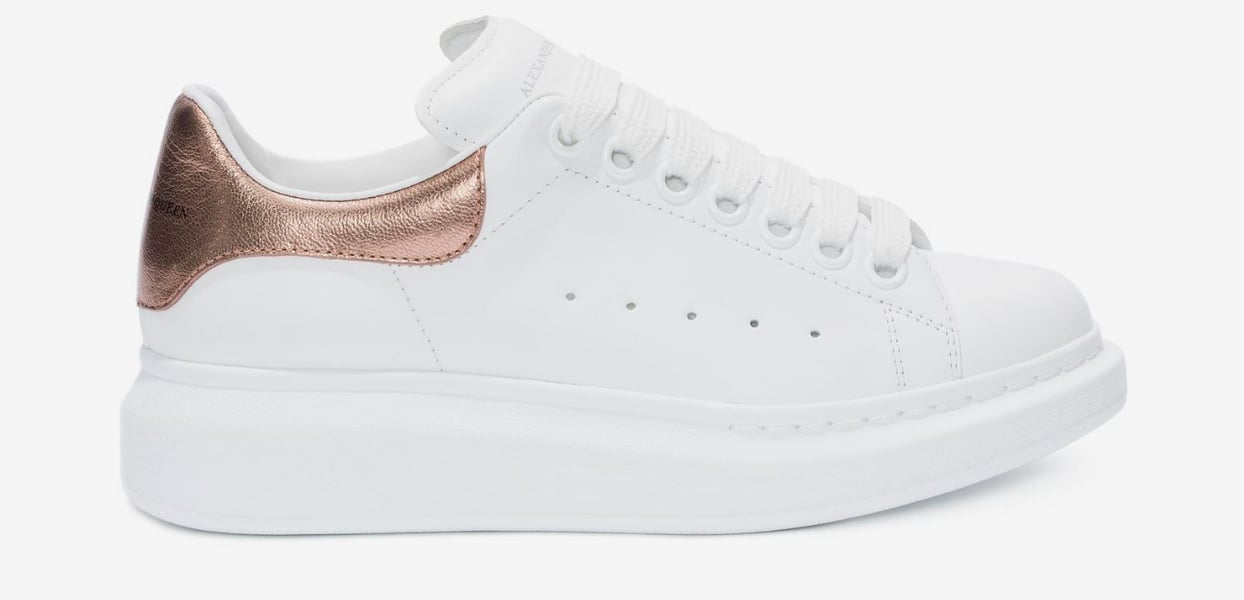 The shoes, as currently pictured on the Alexander McQueen website.
I'd seen videos about luxe, white-glove shoe cleaning services that promised to baby your footwear for a hefty fee. But I'd already dropped a major chunk of change on the shoes to begin with. I could try to avoid wearing them while driving, but I live in LA — I'm always driving. Aside from keeping these sneakers wrapped in the box, never to see the light of day, I needed to find a realistic way to keep them looking sparkly. That's when I divulged my new purchase to my sister, Courtney. She had one question: "Have you ever used Mr. Clean Magic Erasers on your shoes?" No. No, I had not. Courtney revealed that they were a weird but surefire way to keep shoes tidy. But would they damage the leather? No. Could I also use them on the soles? Yes. Should I get them wet like I did before using them to descuff the walls in my house? Of course.
I was floored when the marks disappeared — and even more astonished to find that there was no wear or damage to the leather itself.
Somewhat skeptically, I bought a new package of Magic Erasers on my next trip to the drugstore. I'd been wearing the sneaks almost every single day for about a week, and while they were still nearly stark white, I was dismayed by a few little black streaks on the insides of the uppers. There was also a little gray discoloration on one of the heels that, I was certain, was caused by rubbing against the floor mats in my car as I drove. I wet the sponge and cringed while daintily scrubbing the very expensive leather in minuscule circles. I was floored when the marks disappeared — and even more astonished to find that there was no wear or damage to the leather itself. When it worked to almost completely erase the sad, gray coating on the heel, too, you could have knocked me over with . . . a Magic Eraser, I guess.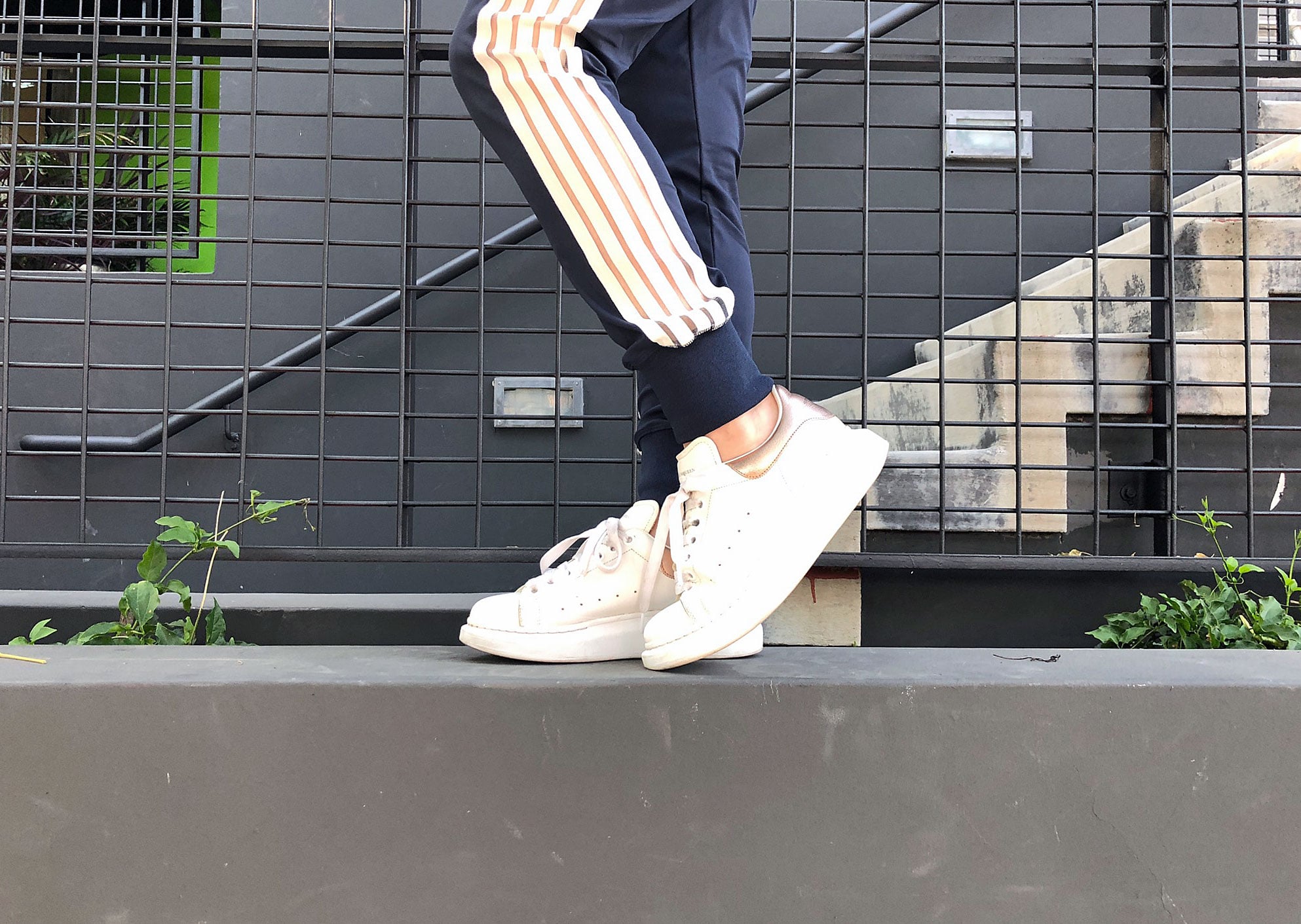 The author modeling her year-plus-old sneakers.
It's been a year and two months since I first bought these stunners, and this is what they still look like today. Pretty remarkable if you ask me, a woman who is prone to spilling paneer masala on her shoes, scuffing them against all manner of curbs while tripping, and generally making a mess of herself and all of her belongings. Every few weeks, I break out a Magic Eraser, tackle any and all errant smudges and scuffs, and voila: pretty much good as new. I've since tried this trick on mules, pumps, and other pairs of sneakers. So far, I've had across-the-board success using it on genuine leather, though it seems to be a no-go for faux leather and other materials like canvas or mesh.
So, no — I didn't edit these photos at all except to autocorrect the levels. No patching, Facetuning, Photoshopping, or other tricky moves have been deployed to make my beloved McQueens look somehow cleaner than they are. One caveat: Magic Erasers don't work on shoelaces, and, in my experience, neither does the washing machine. So I did purchase a new pair of fresh, thick white laces (for a grand total of $3) about six months ago when the originals got a little dingy. Otherwise, I've probably used the equivalent of two packages of Magic Erasers regularly tidying up my shoes. I'd say spending an average of $6 per year to keep a pair of shoes that are currently selling for $575 in mint condition qualifies as a trick for the ages, wouldn't you?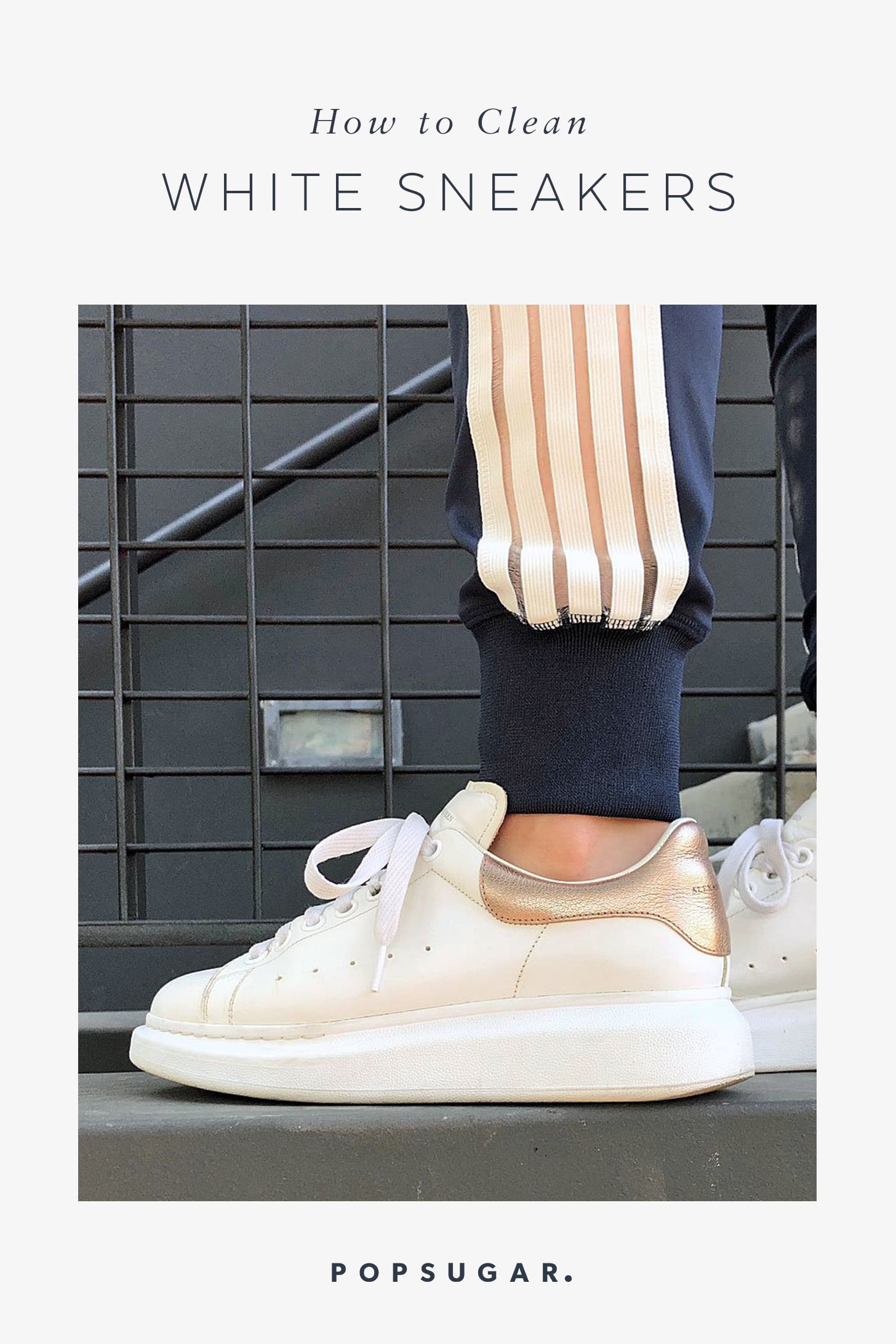 Image Source: POPSUGAR Photography / Lindsay Miller