Kardashian-Jenner Calvin Klein Ad Body Positivity
The Kardashian-Jenner Calvin Klein Ad Actually Made Me Feel Better About Myself Today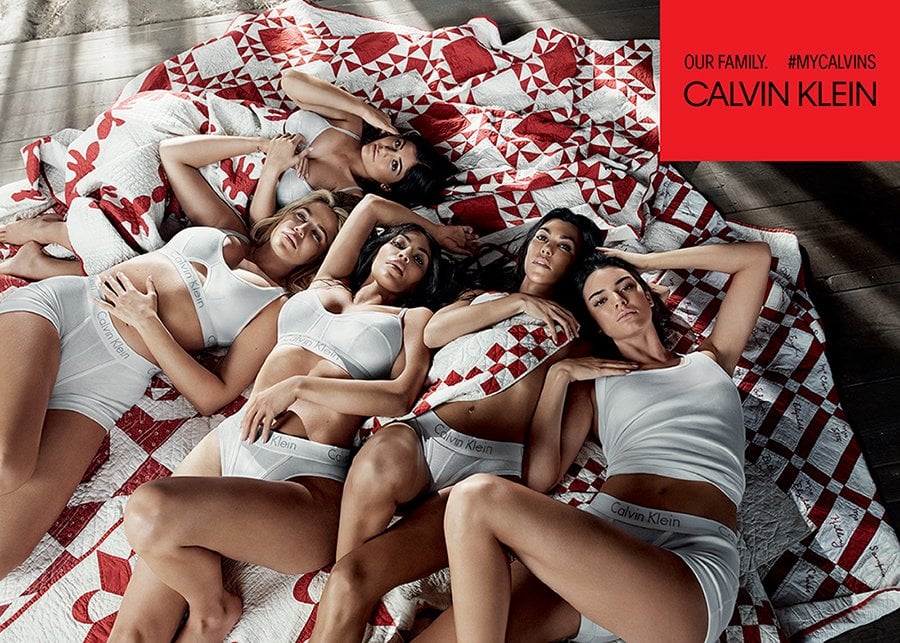 Image Source: Calvin Klein / Willy Vanderperre
I woke up today feeling bloated. Again. As a New Yorker living through an especially cold Winter, I swear my body is storing extra fat to keep it warm. Call it Darwinism.
While the extra layers around my tummy might be keeping me cozy, it's not doing much for me fitting into the majority of my skinny jeans without muffin-topping over. Or feeling particularly great about myself. (I also need to lay off the Halo Top, because that delicious sh*t still has sugar in it.)
That said, something crossed my computer screen that actually made me feel better emotionally: the Kardashian-Jenner Calvin Klein ad. Let's take a moment to admire the pictures. The sisters look gorgeous in them. We all know the Kardashians are full-figured women, but seeing their healthy-looking bodies — curvy chests, hips, and thighs — well, it made me feel OK about what's going on with my own body.
I am not saying these women are plus-size. I am not saying they're body-positivity heroes (likely the ads were photoshopped). But today, as I work from home in leggings that are pinching the sides of my waist, it's nice to look at photos of famous, beautiful, half-naked women who also have curves.
This ad also shows how far we've come with body acceptance featured in Calvin Klein campaigns in 2018. If you look back at CK ads from the '90s, the majority of the photos feature Kate Moss's or Christy Turlington's (also stunning) rail-thin abs and small bums. This model casting and those body types fit the era then, but today, people want to see curve models. They don't all want to see traditionally slim models. Anything goes! This is the new normal. Even the iconic Sports Illustrated Swimsuit Issue has embraced featuring women of all shapes and sizes. And I am so here for it.
Image Source: Courtesy of Calvin Klein
So, we won't say these ads are "groundbreaking." And there's a good chance many of the Kardashians and Jenners have had work done on their bodies (CoolSculpting, liposuction, breast implants, butt implants — who knows? All speculation). But at least — in these images — the crew looks like they might eat cheeseburgers (and a side of fries!) sometimes. So join me as I admire Kourtney's curvy waist, Khloé's booty, and Kim's pear-shaped, goddess-like figure today.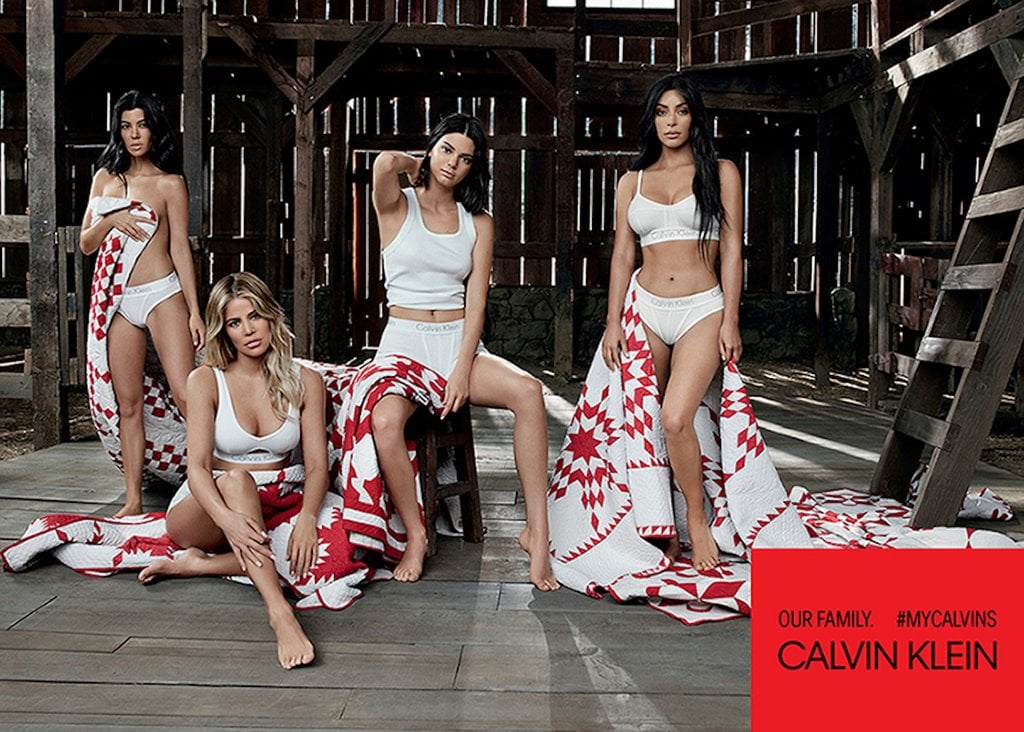 Image Source: Calvin Klein / Willy Vanderperre