Kate Shops For a Wedding Dress on This Is Us
This Is Us Nailed What It's Like to Shop For Plus-Size Wedding Dresses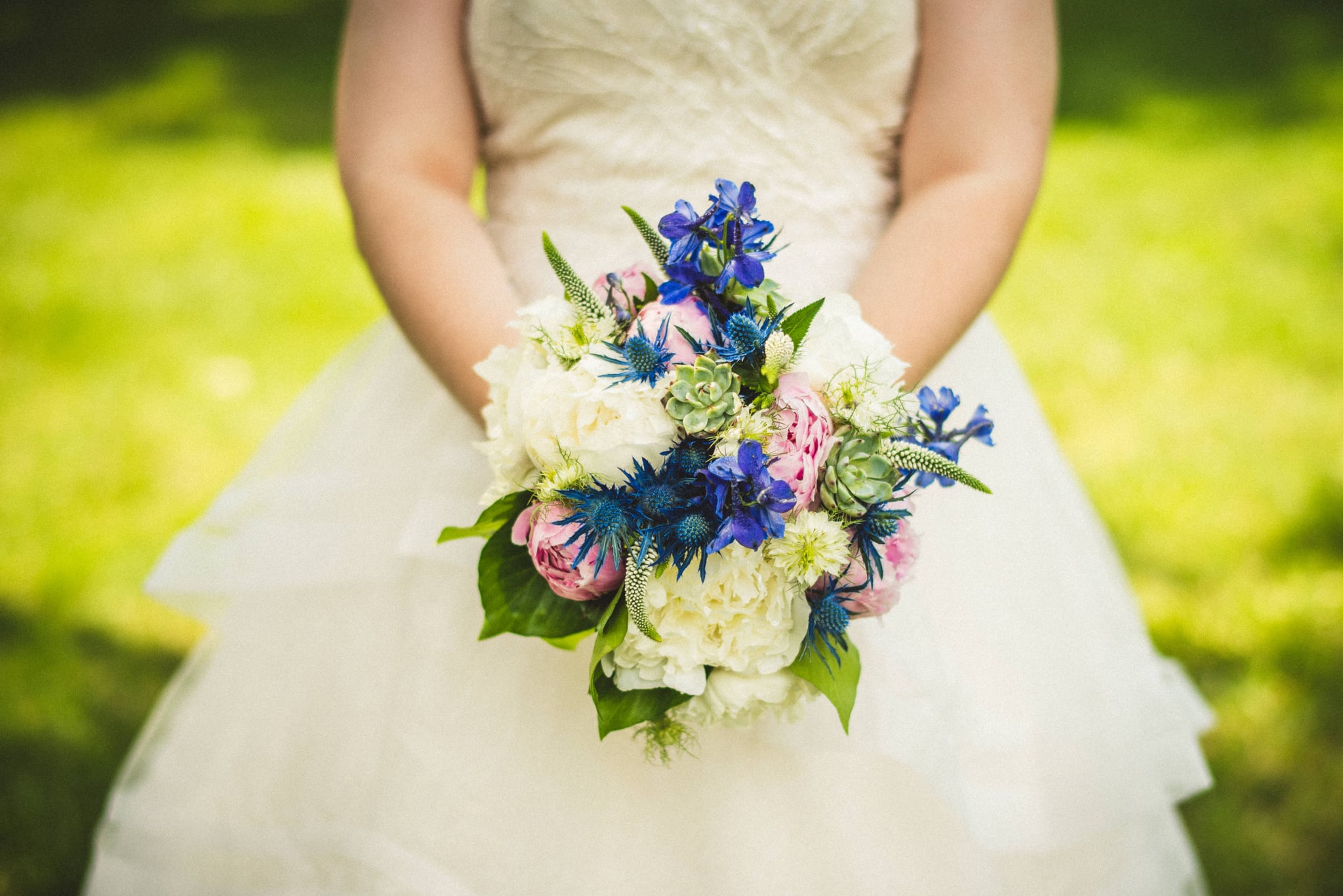 Ah, wedding dress shopping. If the mainstream bridal industry is to be believed, choosing that perfect white gown is one of the most exciting parts of preparing for the big day. But for many plus-size brides — myself included — the thought of finding a wedding gown comes with a big dose of skepticism.
Being measured, trying on sample sizes that you can't zip up — for the 67 percent of American women who are plus-size, those are hardly the hallmarks of a good time.
That's why it was a pleasant surprise to see This Is Us address Kate's (Chrissy Metz) apprehension about buying her wedding dress on a recent episode. The show has faced backlash in the past for its portrayal of Kate's experience — the first time we saw her on screen in the pilot, she was falling off a scale — but it's come a long way in terms of making her a balanced character. Kate has ambitions for her singing career; she's dealt with the heartbreak of a miscarriage; and she's getting ready to marry the love of her life, Toby (Chris Sullivan).
"It's hard to feel beautiful or special when you're trying on a sample dress that doesn't zip up and you have to imagine how it will fit you once there's enough fabric to cover your non-straight-sized body."
Being the romantic that he is, Toby senses that Kate wants a big wedding, though she tells him a small courthouse ceremony would be fine. They have a stable relationship and appear to have plenty of money to fund a larger ceremony, complete with an expensive dress — but Kate is worried that the perfect dress won't come in her size. Seeing Kate refer to the wedding dress shopping experience as a "hurdle" broke my heart, because I felt the same way about finding my own dress.
As a woman on the smaller side of the plus-size range — I generally wear a US size 16 — I've been privileged not to have experienced the same weight discrimination that some have faced. (Kate, for instance, discovers that a woman at a previous job had only hired her because of her size.) But when it comes to many traditional wedding dress retailers, plus is plus. The seamstress at the store where my mom bought my dress was accommodating, but we only reached that point after many, many rounds of tears and awkward moments.
It's hard to feel beautiful or special when you're trying on a sample dress that doesn't zip up and you have to imagine how it will fit you once there's enough fabric to cover your non-straight-sized body. Even if the dress is being custom made, you'll still have to be measured in your underwear. And if the stylists you're working with at a bridal salon aren't into body positivity, you might face unwanted comments about things like prewedding diets. (At one bridal show I went to, a vendor was giving away to-go salad dressing containers — when it comes to weddings, some people just don't have boundaries.)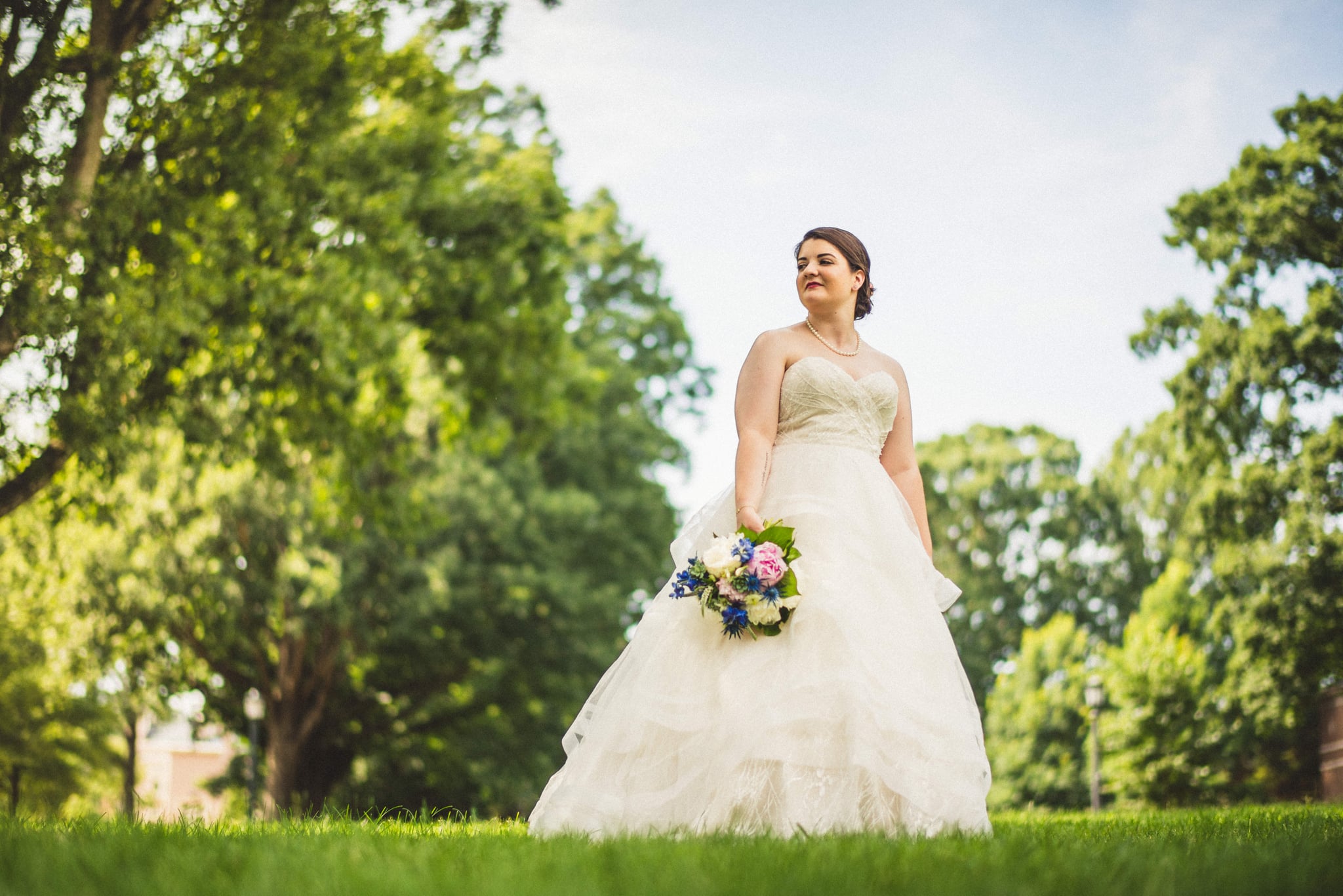 That's why the direction This Is Us took Kate's journey in was so refreshing. Kate finds an ally in the unlikeliest of people: Madison (Caitlin Thompson), a fellow member of Overeaters Anonymous. Sensing Kate's apprehension, Madison offers to take Kate to a bridal salon where she won't have to try on any sample gowns — and she'll get to be treated like a princess.
Madison is often a thorn in Kate's side during OA meetings, but in this case, she totally gets it. There's no doubt in Madison's mind that Kate deserves a positive wedding dress experience, regardless of her size.
The excursion veers off course when Kate learns about Madison's bulimia. They end up forming a friendship, though, and Kate tells Madison she liked one of the dresses at the bridal salon.
The dress shopping trip isn't the highlight of the episode, but for plus-size brides, the moment was an important one. This Is Us acknowledged Kate's apprehension and fear. But instead of dwelling on it, Kate had a different experience than the one she was expecting — and she found a dress she was excited about.
That's something all plus-size brides deserve, too. If you can't afford a custom gown like Kate's, retailers like ASOS, Eloquii, Modcloth, and David's Bridal offer plus-size wedding gowns that you can buy off the rack.
It's easy to sweat the small stuff and forget the real reason you're shopping for a dress: because you're marrying the love of your life! Your partner doesn't care about what size your dress is — they just want you to look and feel your best. Planning for a wedding should be filled with happy memories, whether you're straight-size or not — kudos to This Is Us for getting it right.