Sarah Jessica Parker Wearing Stirrup Tights and Lace Dress
We Never Thought We'd Say It, but Did SJP Get It Wrong?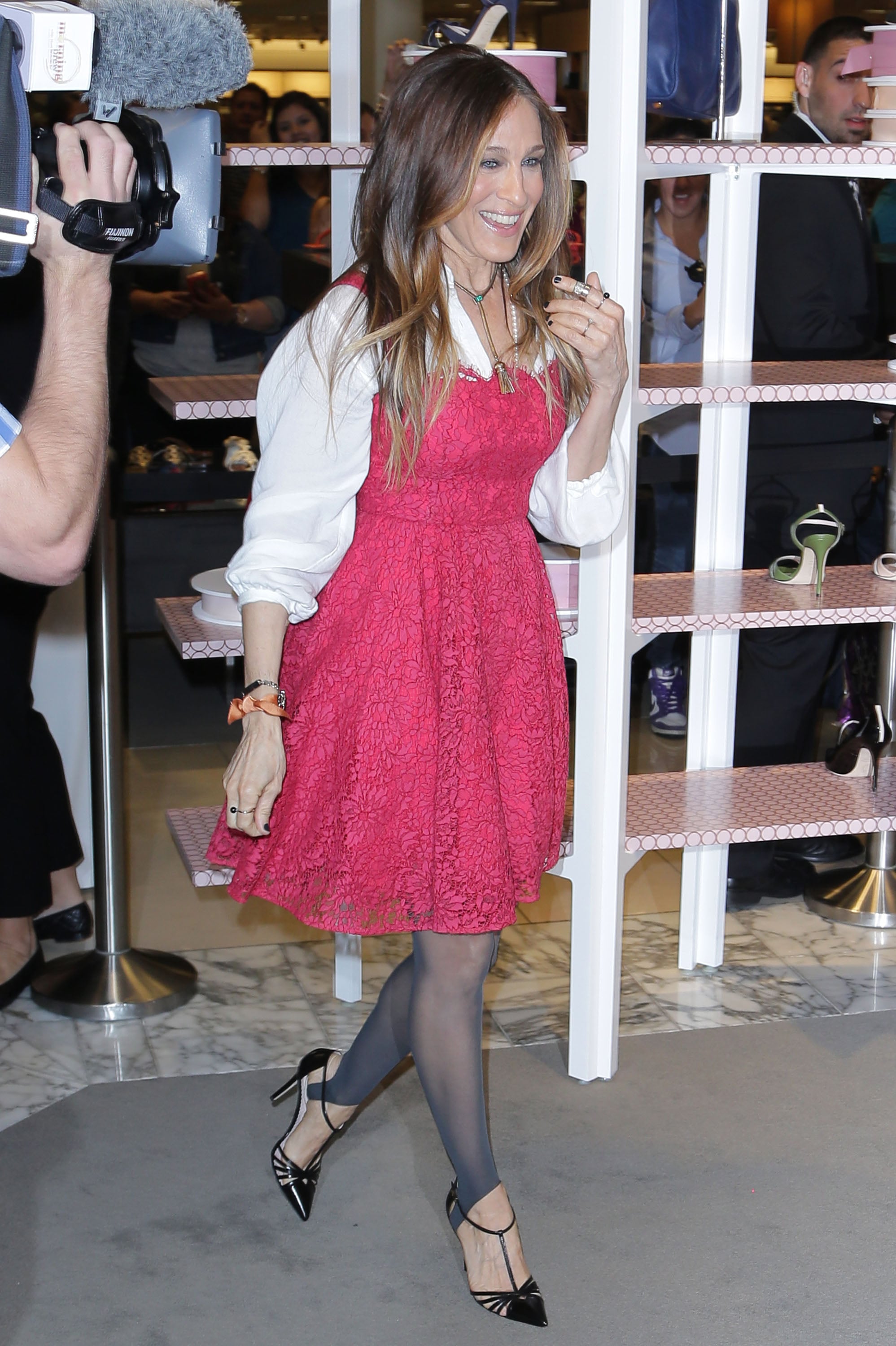 Sarah Jessica Parker has enough style cred from all her years spent playing Carrie Bradshaw that she can do no wrong, style-wise . . . or can she? The actress (and designer!) stepped out at a Nordstrom in Florida to promote her recently launched line of shoes, SJP, and she made a rather unique styling choice.
To start, her lacy Dolce & Gabbana dress was worn layered over a voluminous white top that made for an interesting pairing but didn't distract us from her legs. Rather than regular, run-of-the-mill black tights, SJP picked a dark charcoal stirrup pair that left her heels and front foot exposed. We're wondering if it was a purely business move, letting the T-strap cut of her line's Carrie pumps be on full display. Regardless of why she chose the unique look, tell us below: what do you think?