Swimsuit Shopping Tips
5 Tips to Hate Swimsuit Shopping a Little Less and Find Your Dream Suit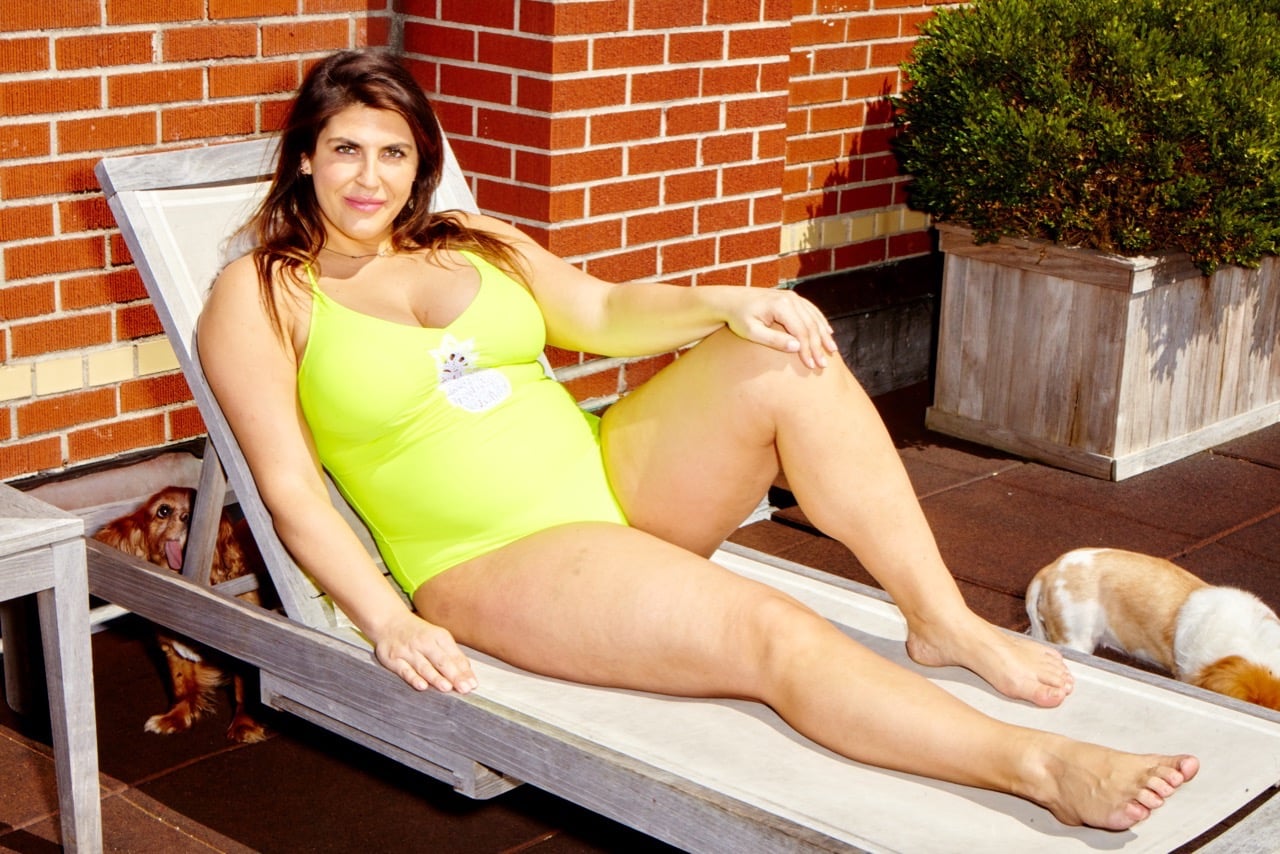 I might be the only woman on the planet who LOVES shopping for swimsuits. Yes, I know this is not normal! And while I'm not saying you should love it as much as I do, if you're someone who truly hates hunting for the perfect suit I'm here to say there are ways you can make it less brutal for yourself. Part of it is a mindset tweak and part of it is calling on tried-and-true tips that you can use on any suit, any time. Bottom line, life's too short not to look and feel amazing at the beach this Summer, so let's get into it!
1. Adopt a "body neutral" mindset
I hate to say it, but you might need an attitude adjustment (hear me out!). When I'm trying on swimsuits, I'm not agonizing over my cellulite or shaming myself over last night's ice cream cone. I'm also not high-fiving the mirror and telling myself how amazing I look. Instead I work really hard to keep it neutral. I tell myself I don't have to say anything nice about my body or anything mean — in fact I don't have to say anything at all! Try adopting as neutral an attitude as possible and when you try on a style that's not for you, be sure to acknowledge it's the suit that's wrong, not your shape. Trust me, there's a match out there for everyone, but it's probably not going to be the first suit you try, so stay calm and focus any criticism on the garment itself.
2. Remember why you are doing this!
I love a beach/pool day like nobody's business. What is better than fun in the sun with friends and family? Thinking about the easy, breezy weekend or vacation that lies ahead is a great way to put yourself in a more positive space before you even start trying suits. And remember, everyone is so caught up with their own situation that no one will be looking at you anyway! The more you can free yourself from worrying about what other beach dwellers will think the more you can focus on finding your perfect suit.
3. Try in the comfort of your own home
You've heard it a million times, but don't touch that dressing room! Fluorescent lights, weird mirrors, even weirder carpet — nothing good can come from this. Order a variety of styles and sizes from a retailer with a good return policy and try everything in the comfort of your own home. Plus that way you can mix and match with cover-ups, sandals, and beach bags in real time to see what works and what doesn't.
4. Take style cues from your closet
Looking for the suit that suits you best? Start by analyzing your wardrobe. Most of us are drawn to certain colors, necklines, styles, etc., for a reason!
If your closet is full of racerback dresses and athleisure separates, look for a suit with a sporty cut. Magic Suit (available up to a size 16) offers a James Bond-girl-esque scuba style that's the perfect mix of sporty and chic. Or check out Cover Swim's Long Sleeved Swimsuit (available up to size XL) for a sleek look that does double duty, offering extra protection against harmful rays.
If you're more drawn to romantic silhouettes and girlie details, look for a suit that delivers your trademark ruffle and flounce. Eloquii's Off-the-Shoulder Ruffle Bikini (available up to size 28) is super feminine yet will stand up to a day of pool antics. Or go for the retro-inspired sweetheart neckline on this Lands' End polka-dot two-piece (available up to 26W).
If straight-up sexy is more your thing, look for a suit to unleash your inner goddess in. This tropical bikini by Ashley Graham x Swimsuits for All (available up to size 20) is strappy in all the right places without skimping on support, while this deep-plunging style from her same collection proves a one-piece can be just a sexy as a skimpy bikini.
5. Don't compromise on fit or function
When a suit fits, you know it. And when it doesn't fit, you know it too. If you find yourself wondering whether the sizing is off or are immediately needing to tug or readjust, chances are you have your answer. Don't get tricked into an ill-fitting suit, no matter how cute it is! The last thing you want is to feel constricted or to have to worry about a wardrobe malfunction. And also be realistic about the performance level you need from your suit. The style that's perfect for lounging around reading magazines in is not necessarily good for frolicking in the surf or cannonballing into the pool. Nobody needs a nip slip, so take precaution!
Image Source: Courtesy of The 12ish Style