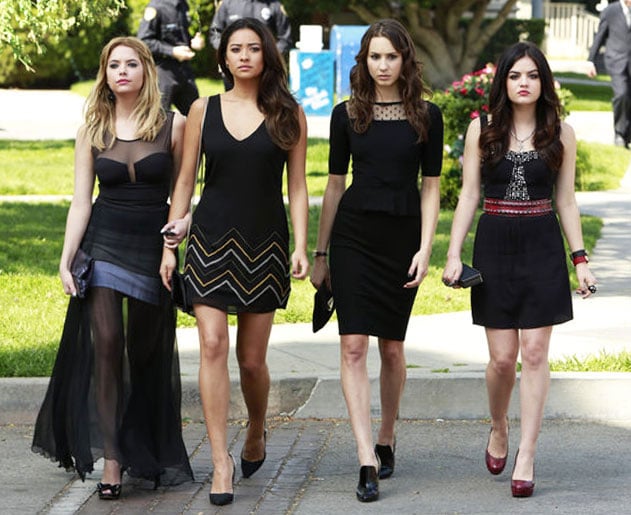 Over the past four years, Pretty Little Liars has taken us on an emotional roller coaster filled with drama, deception, and destruction. Though it was the mystery factor that first enticed us, it's the leading ladies' fearless styles that keep us coming back week after week. From Aria's alternative vibe to Hanna's It-girl coolness to Spencer's eclectic polish and Emily's sporty-chic game, this Rosewood clique runs the fashion gamut. While vastly different, as every ensemble proves, they're all pros at mixing and matching — designating each girl a style icon in her own right.



As you we patiently await the return of our favorite fashion-centric show — only one more day! — take our quiz to find out which Pretty Little Liars character is your fashion muse.
Source: ABC
What's your favorite color?
Which fabric do you wear most?
Pick a shoe:
What is your must-have accessory?
Pick a song:
Who is your favorite designer?
Spritz a fragrance: