Look Back at Amal Clooney's Whole Lineup of Wedding Weekend Looks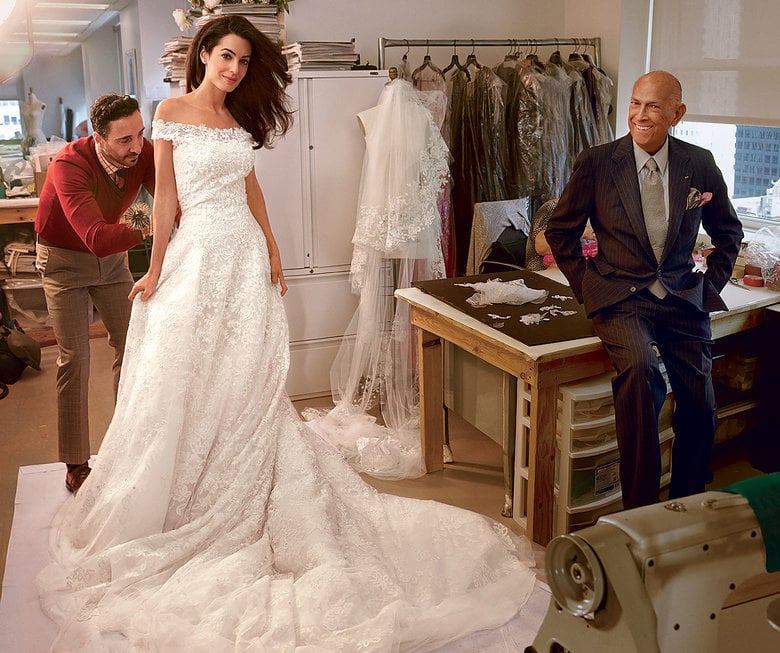 How does one get so lucky as to sport designers such as Stella McCartney, Giambattista Valli, Alexander McQueen, and more in the days leading up to her wedding? Perhaps it has a little something to do with marrying one of the world's most well known bachelors, George Clooney. Amal Alamuddin, who's well-known in her own right for being both lawyer and activist, looked nothing short of spectacular as she said "I do" in on Sept. 27 2014 in Venice, Italy. And with a long list of designers just waiting to dress the bride, it's not exactly a shocker that she went with one of the greats to make her wedding dress: the late Oscar de la Renta, who is pictured beaming beside her in a Vogue magazine shoot.
Still, the rest of her looks definitely deserve some recognition as well. Take a look at her wedding fashion album — including some shots of her and George (in an Armani tux), dancing the night away — ahead.
— Additional reporting by Sarah Wasilak and Samantha SuttonSource: Vogue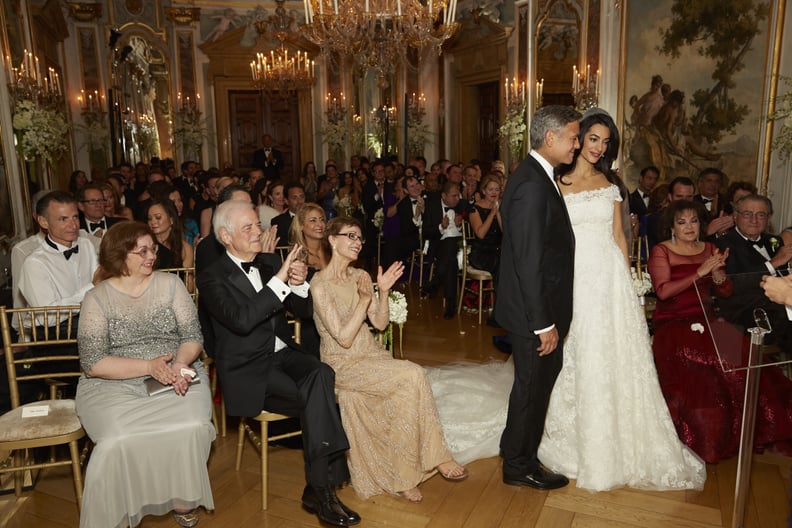 Amal Alamuddin and George Clooney at Their Wedding
The couple said, "I do" in Oscar de la Renta and Armani.