Angelina Jolie's Shoes Are Under $250 and Will Become Your Vacation Sandals For Life
Every editorial product is independently selected by our editors. If you buy something through our links, we may earn commission.
While we admire Angelina Jolie's full collection of shoes, it's her neutral sandals that stick out to us the most. We weren't surprised to find her on the cover of Harper's Bazaar's 150th anniversary issue in a pair similar to the styles she's worn on the street. The actress, activist, and US special envoy wrote a powerful essay for the magazine about the importance of wildlife and women's rights today. Fittingly, Angelina posed at a sanctuary in Namibia, the N/a'an ku sê Wildlife Sanctuary, which is run by her friends Marlice and Rudie van Vuuren.
It was only natural that Angelina look comfortable, so her outfits weren't over-the-top or glamorous. Everything she wore, from her own gold jewelry (check out those amazing hoop earrings!) to the white Ralph Lauren Collection gown she styled with the aforementioned K. Jacques leather sandals (that ring in under $250!), was in keeping with her signature taste. Read on to admire every effortless look, then shop the wraparound flats that really have our hearts racing — we promise these won't ever let you down in the Spring and Summer months or the next time you're packing for a vacation. Angelina wore a dress, rings, earrings, belt, and boots all by Dior. Angelina wore a Ralph Lauren Collection dress with K. Jacques sandals.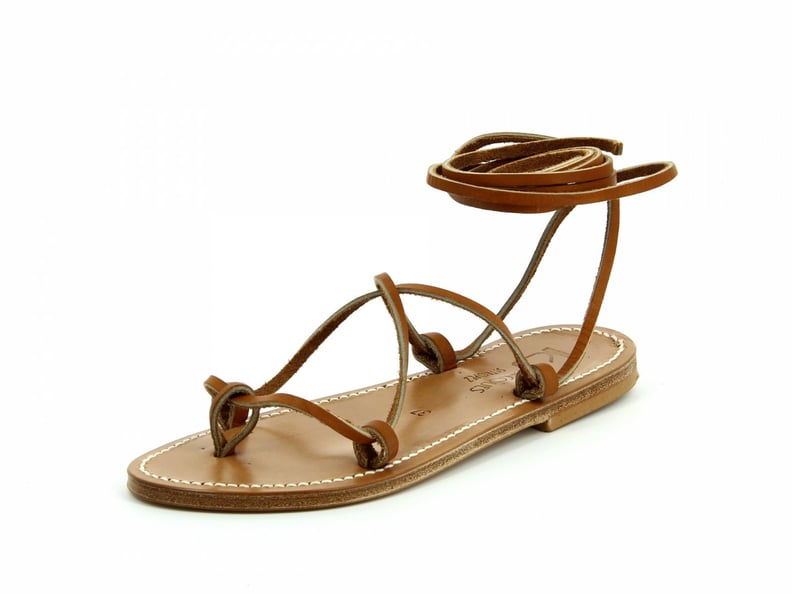 Shop Angelina's K. Jacques Sandals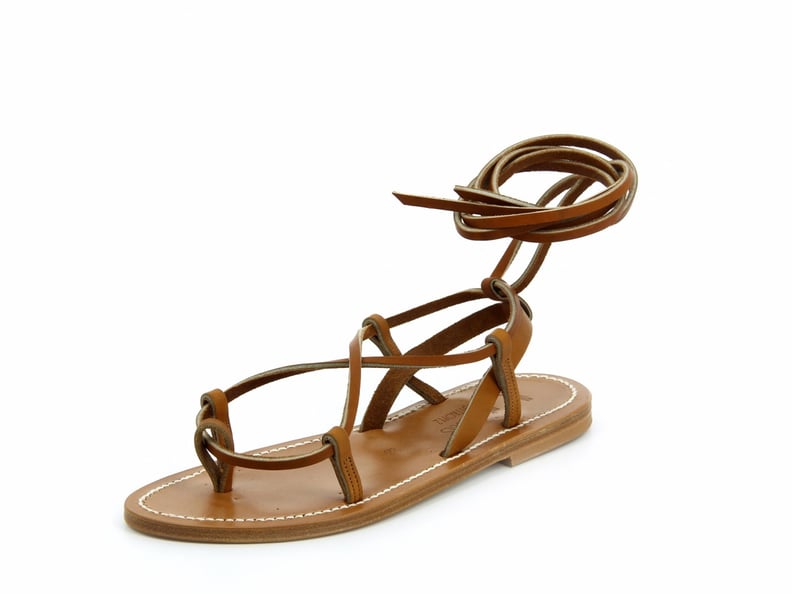 K. Jacques Modene Pul Natural Leather Sandals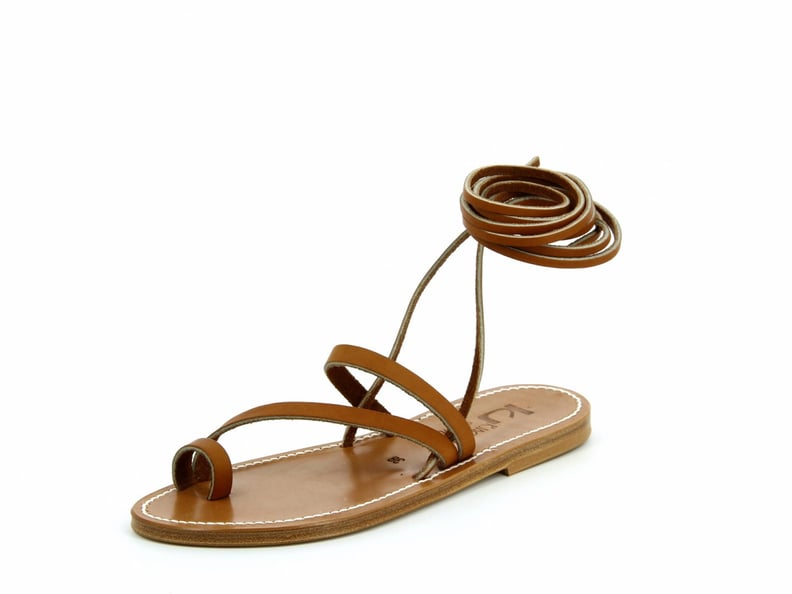 K. Jacques Ellada Pul Natural Leather Sandals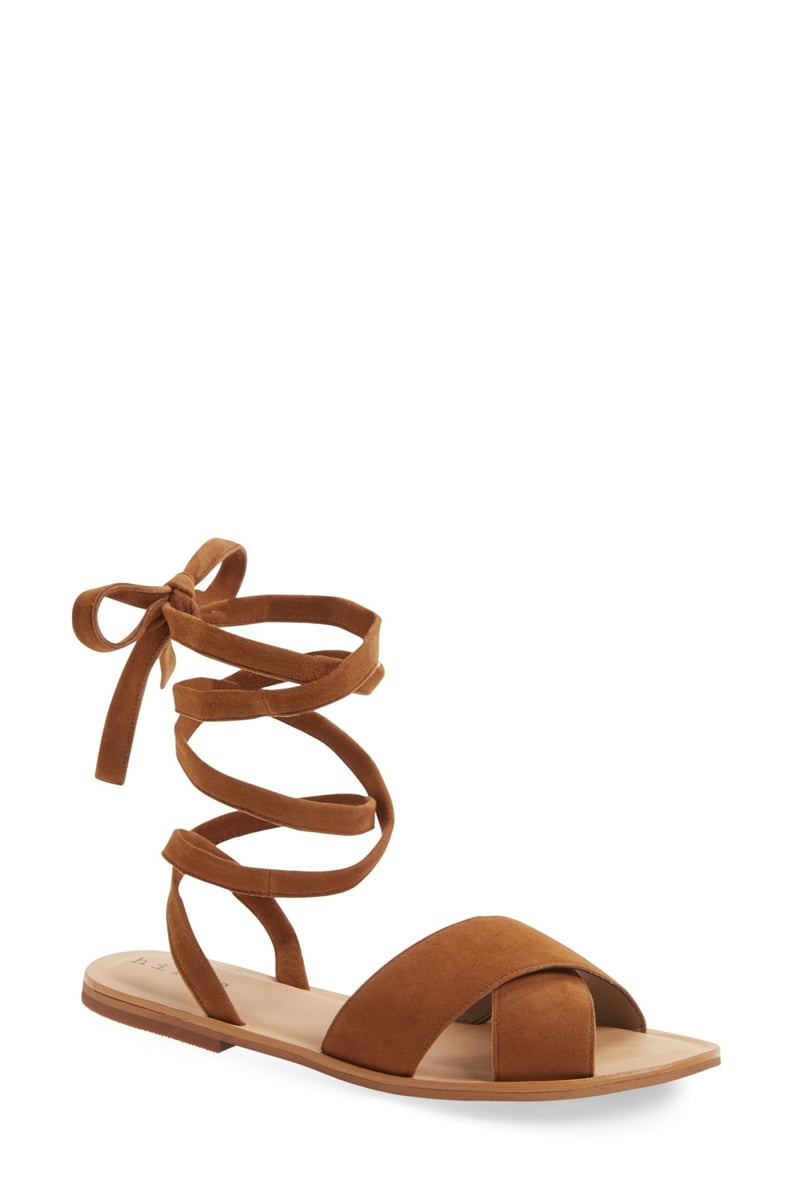 Hinge Olivia Sandal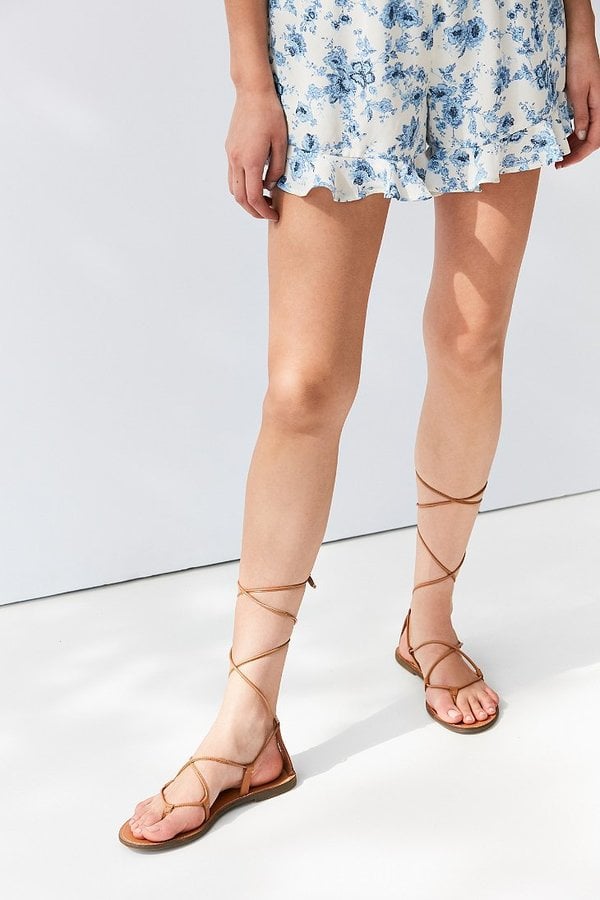 Urban Outfitters Leather Gladiator Sandal