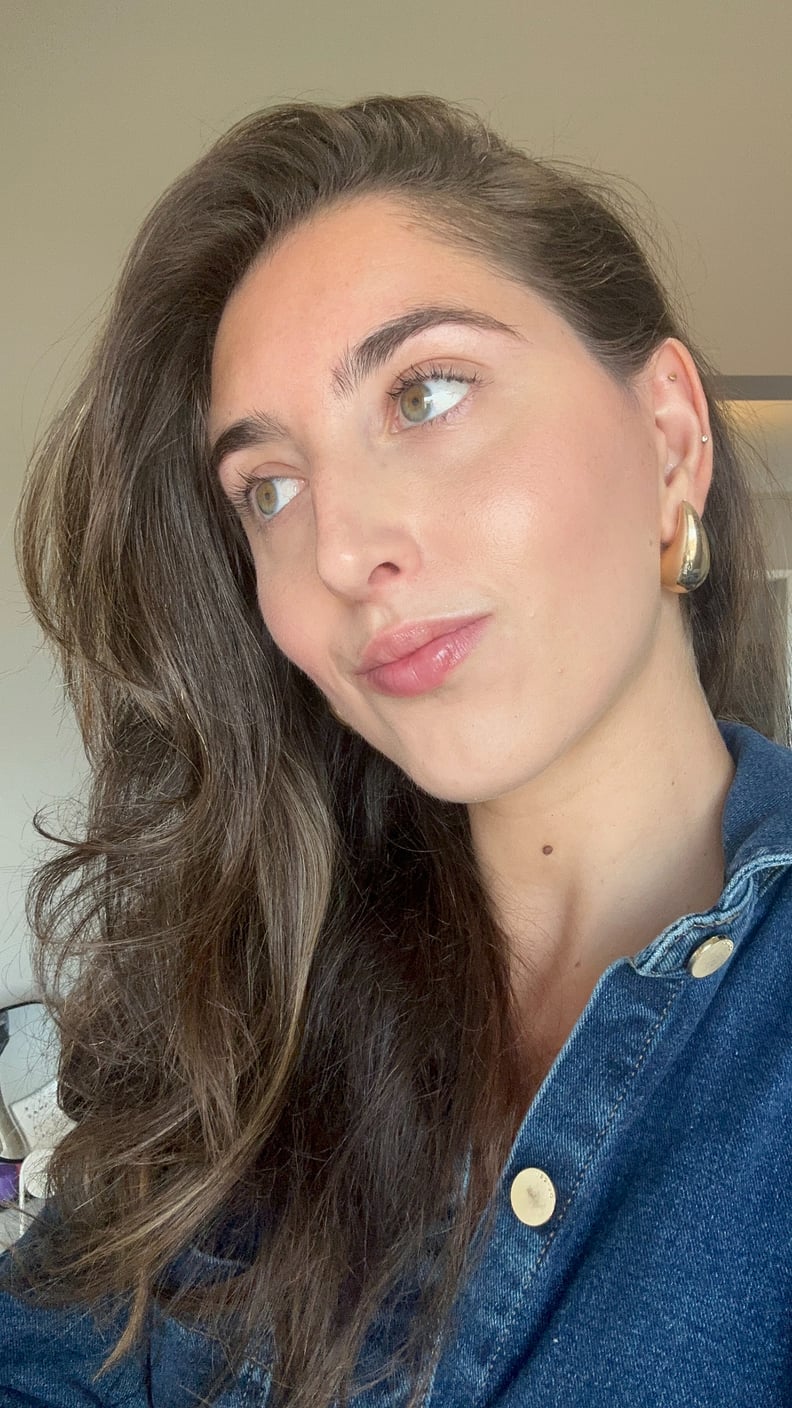 POPSUGAR Photography | Marisa Petrarca
POPSUGAR Photography | Marisa Petrarca
As POPSUGAR editors, we independently select and write about stuff we love and think you'll like too. If you buy a product we have recommended, we may receive affiliate commission, which in turn supports our work.
I rarely purchase big-ticket items, considering that even my apartment rent alone is a luxury. That goes for designer handbags, footwear, and especially high-end jewelry. I know myself well enough to acknowledge that I can't trust myself not to misplace something as small as an earring. (Chaos has a way of following me, OK?) That said, I'm always looking out for dupes of luxury jewelry, and this quest brought me to the Apsvo Chunky Gold Hoop Earrings ($14), which, admittedly, cost less than my morning Starbucks coffee order for both me and my husband. I ordered them in the gold-plated version via Prime and promptly fell in love with them. Ahead, I'll explain what makes them so special so you can decide if they're a worthy addition to your jewelry collection, too.
What I Love About the Apsvo Chunky Gold Hoop Earrings
I'm late to the game in adding these earrings to my Amazon shopping cart. I've spotted them on TikTok several times and even in person, worn by friends who, in hushed tones, confess that they're not the "real" thing. (FYI: A quick Google search of these sizable drop earrings will lead you straight to the $1,350 version.) The decision to put them to the test came as I explored Amazon's top 50 bestselling earrings, where this specific pair holds the No. 1 spot (at least as of now), boasting a nearly perfect five-star rating.
Having worn them to a fall wedding recently, I can confirm they're worth the hype. Not only do they look expensive, but the best thing about them is they're lightweight, which I found especially surprising giving their chunky teardrop shape and substantial size. While wearing them, I don't even feel them in my earlobes, unlike others that I've owned that feel heavy and like they're pulling.
What's Worth Noting About the Apsvo Chunky Gold Hoop Earrings
Critical reviews for these earrings are scarce, and it's not surprising, given how fantastic they are. Nonetheless, there are a handful of shoppers who've noted that they broke after just one use. The pair I received appear sturdy and well-made. They even came with an extra set of earring backs, which I appreciated.
Another complaint that a few shoppers had was that they noticed a faint line down the center of the earring. Although I wouldn't call it a clear line, if you look closely near your face, you might notice that the earring seems to divide into two sections, suggesting it was made by fusing the two pieces together. Personally, I don't find this as pronounced as some critics suggest, but it could be a distinguishing factor from the thousand-dollar pair. If that's the main difference, I'm OK with it.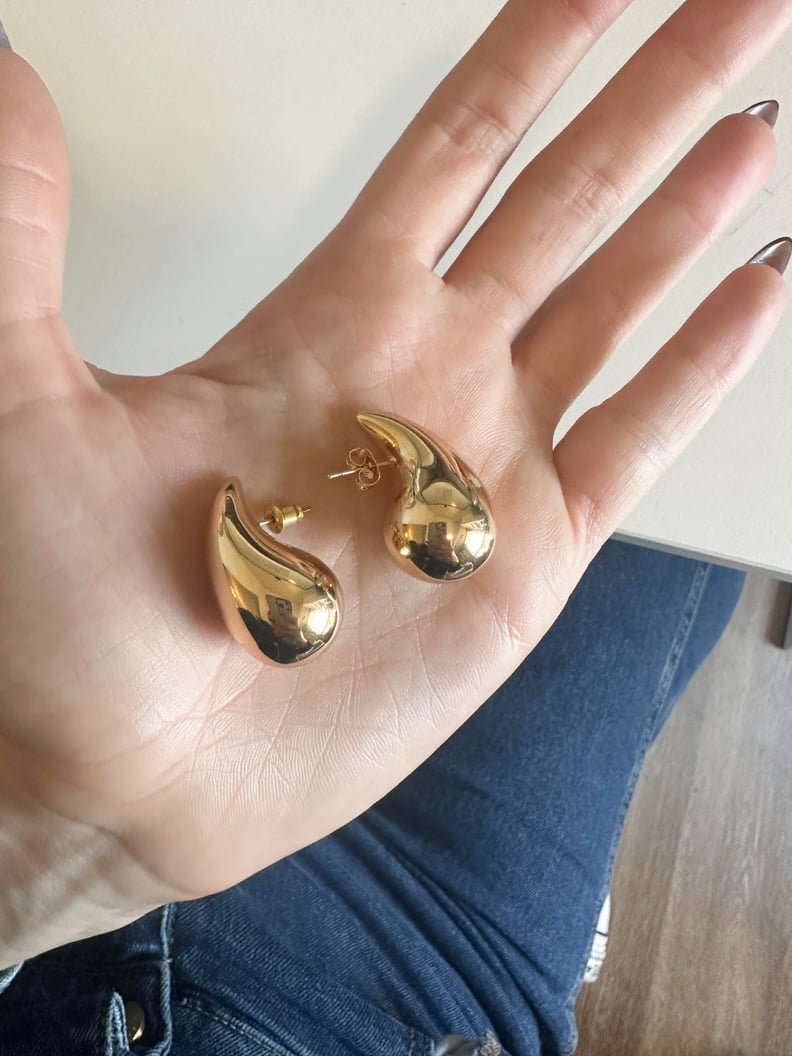 Who Are the Apsvo Chunky Gold Hoop Earrings Best For?
The Apsvo Chunky Gold Hoop Earrings are best for those like me who love gold and silver statement earrings that exude sophistication without breaking the bank. They're versatile and just as suitable for special occasions like weddings as they are for everyday wear, ensuring that you'll get your money's worth.
Additional Details About the Apsvo Chunky Gold Hoop Earrings
These earrings come in several colors, as well as an extra-large pair that comes in gold and silver.
They're made of a copper base and covered with gold plating.
They're available on Amazon Prime so that you can get fast two-day (or quicker) shipping and free returns.
Rating:
★★★★★