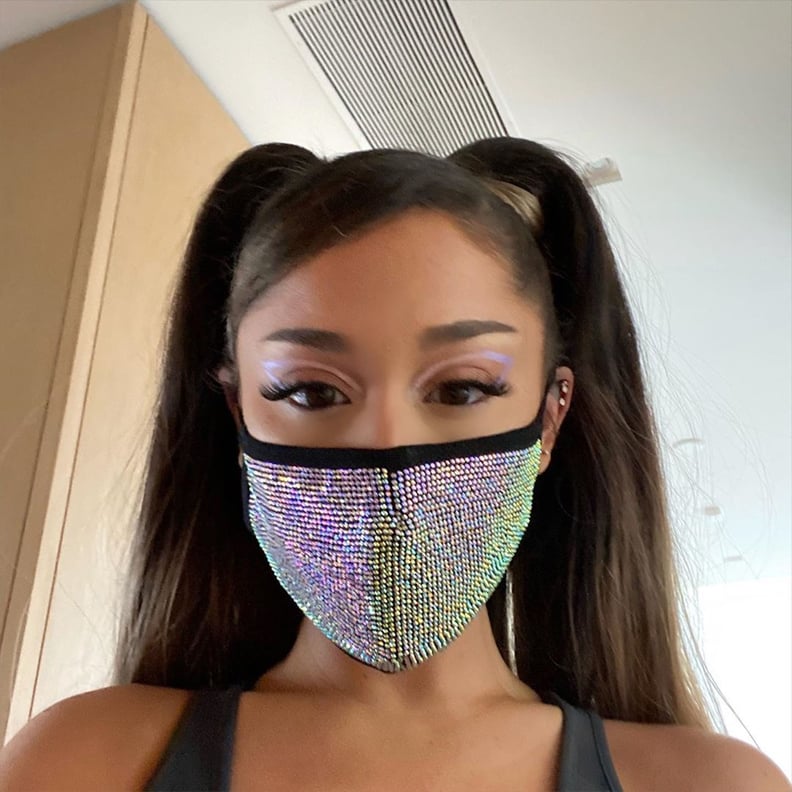 Every editorial product is independently selected by our editors. If you buy something through our links, we may earn commission.
Ariana Grande would have the coolest fashion face mask known to mankind. Just a few weeks after Jennifer Lopez debuted her sparkly Katie May design on a bike ride, Ariana followed suit in a rhinestone, holographic mask from Get Stonned, a brand that sells a wide range of fabulous face masks in a rainbow's worth of colors. Ariana styled her own with an Alo Yoga legging set and exaggerated pigtails, tagging her hairstylist and makeup artist in her selfie as a thank you for bringing this look full circle. The star's Get Stonned mask has sold out a few times already thanks to its fun, flashy design elements, but you can now preorder it for delivery in September.
Read ahead to see Ari showing it off again, and then shop the exact same one, or a whole handful of options that are just as glamorous. I know that as soon as I saw Ariana Grande rocking rhinestones, I looked at my simple, cotton masks hanging by the front door and shook my head. If there's any mask that can lift my spirits, it's one that looks like Ariana's, and I'm fully prepared to get on board with the trend — especially since Jennifer Lopez is also already on the bandwagon.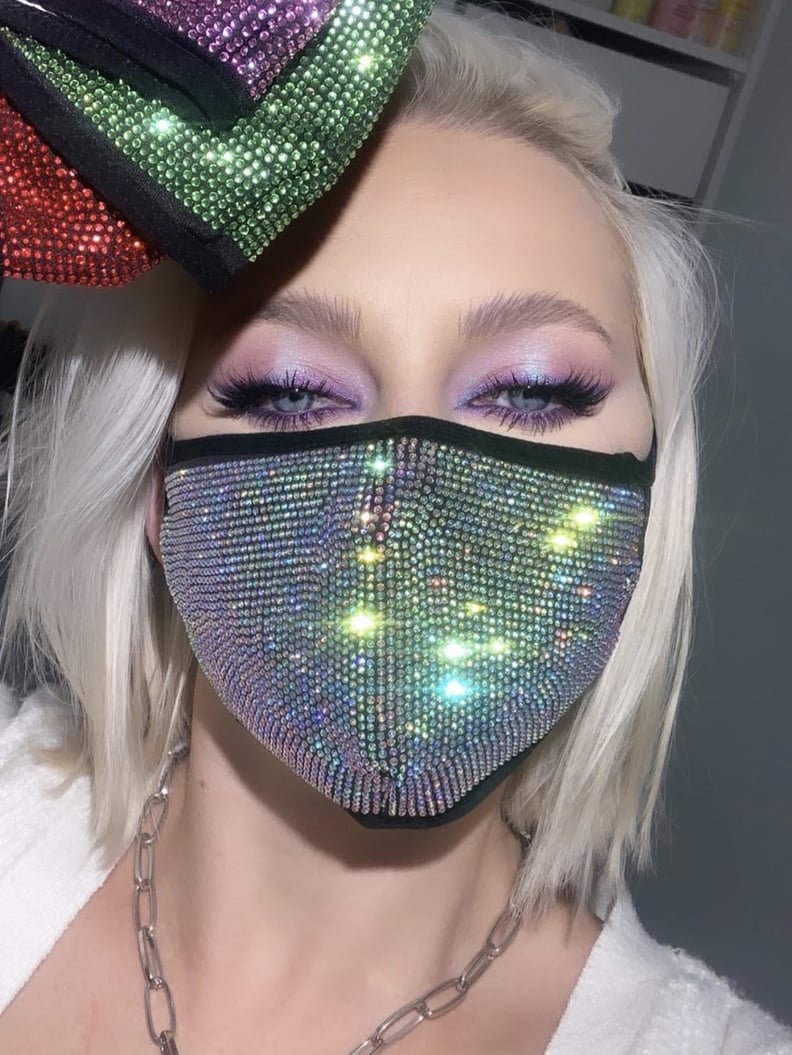 Shop Ariana Grande's Get Stonned Face Mask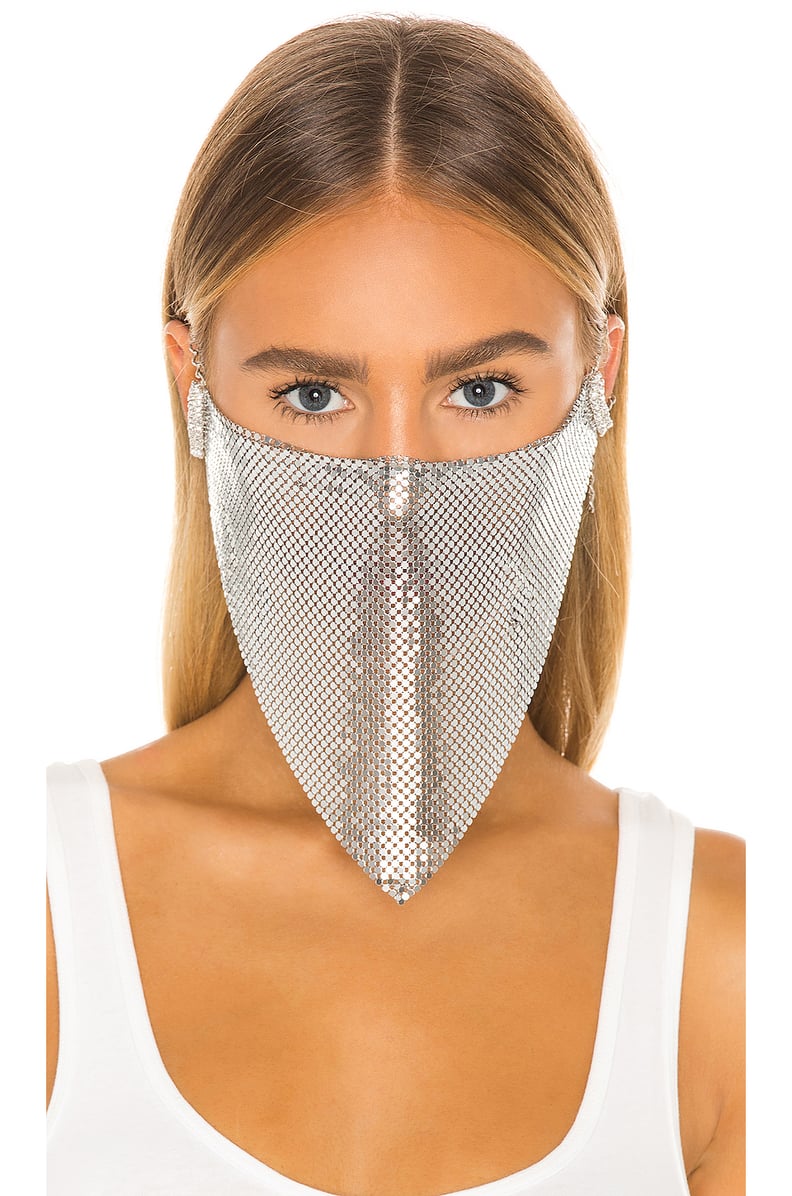 GRLFRND Face Mask in Silver Chainmail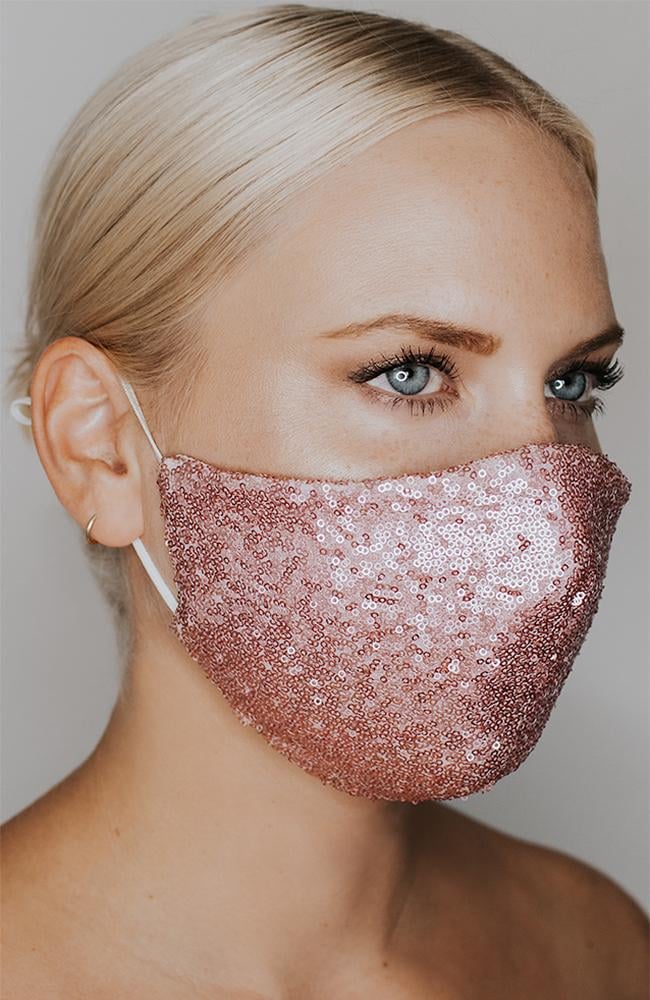 Katie May Disco Ball with Ear Loops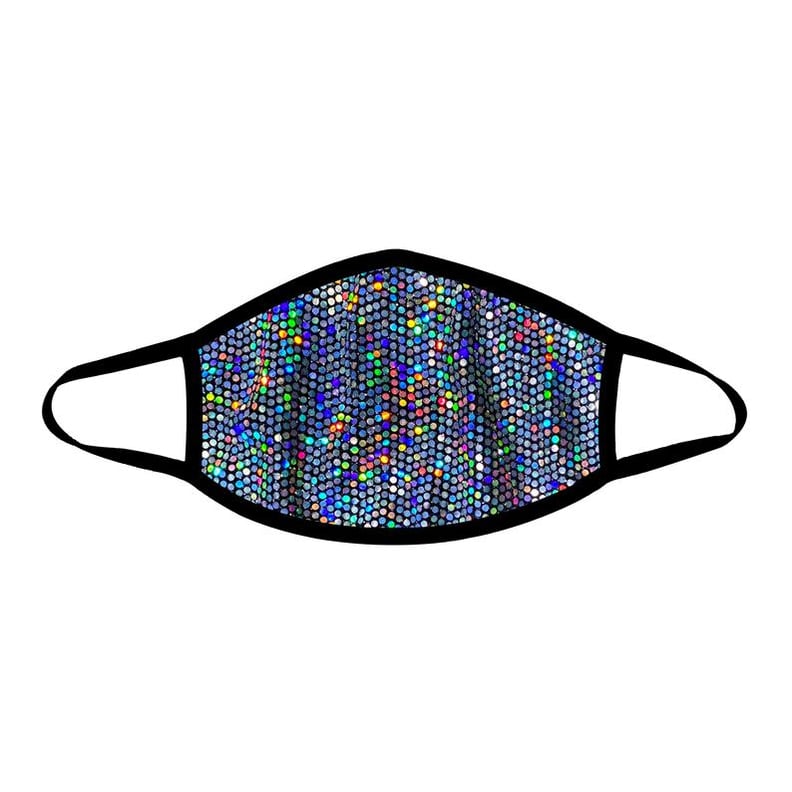 Super Holographic Black Face Mask