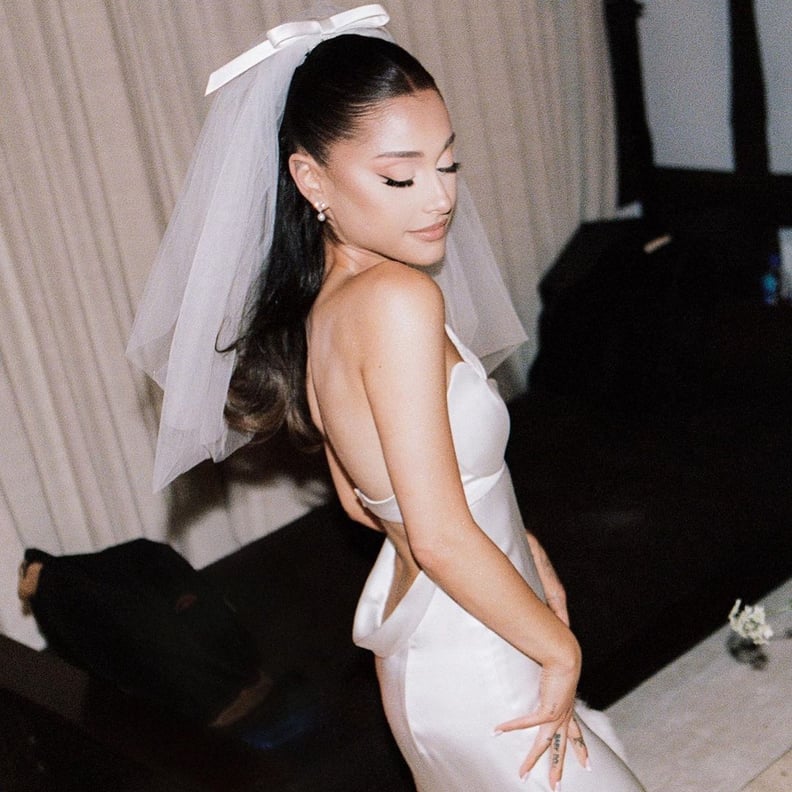 Ariana Grande married real estate agent Dalton Gomez at her home in Montecito, CA, during an intimate ceremony, for which she tapped her team of stylists to bring her magical custom Vera Wang Haute bridal look to life. The lily-white silk charmeuse strapless empire-waist column gown was finished with a hand-pleated bubble veil, and photographer Stefan Kohli was there to document the occasion by candlelight.
The singer confirmed to Vogue that she had decided on Vera Wang as her eventual wedding dress designer back in 2018, when they attended the Met Gala together. She carried over a few cues from that look, too, including the bow that sat atop her head. For her wedding day, however, Ariana opted for a more minimal take inspired by Audrey Hepburn's iconic character Jo Stockton from Funny Face, who wore a similarly delicate feminine veil.
Stylist Mimi Cuttrell helped Ariana put the finishing touches on this moment with Lorraine Schwartz earrings — one worn reversed to pay homage to her Sweetener era, when she learned to appreciate the "upside-down" moments in her life — and towering Giuseppe Zanotti platforms. Look through the images from the couple's special day, then see how Hepburn's Funny Face role set the tone for this very Audrey fashion moment that, when complete with all the trimmings, looked very Ariana.
Ariana Grande Wearing Custom Vera Wang on Her Wedding Day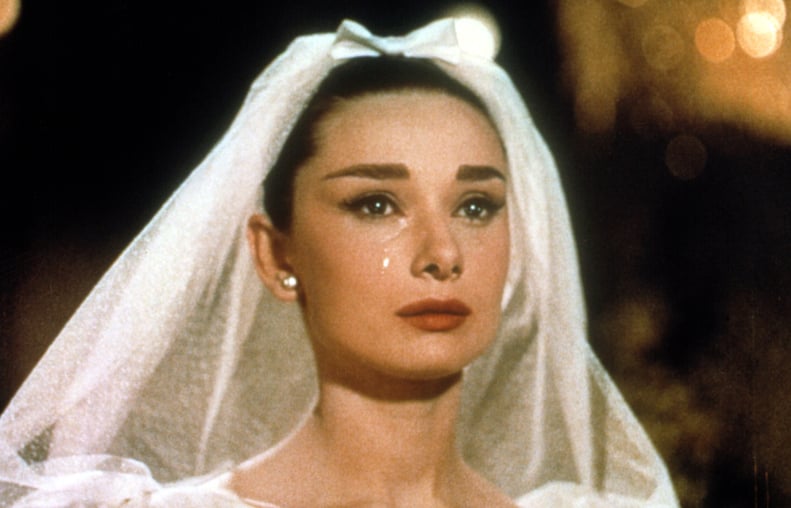 Audrey Hepburn as Jo Stockton in Funny Face
The bow on Ariana's veil was inspired by the iconic look!