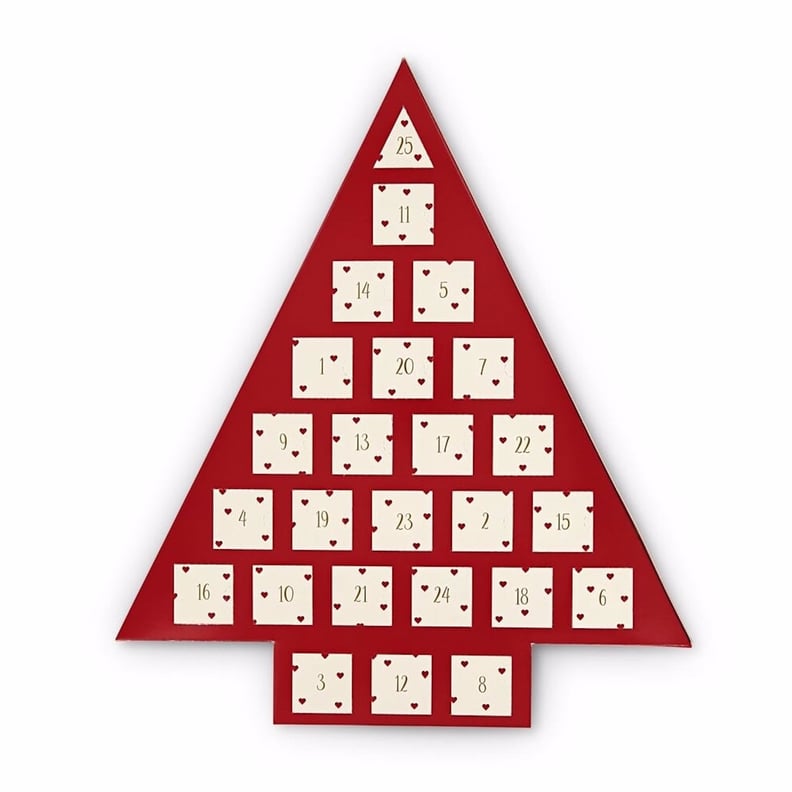 Every editorial product is independently selected by our editors. If you buy something through our links, we may earn commission.
You may want to sit down and take a deep breath, because we have an exciting announcement that just might knock your holiday-loving socks off. ASOS is selling a jewelry Advent calendar filled with 25 items for just $87. If you crunch the numbers, you'll see that's a pretty sweet deal, averaging at nearly $4 per item. I know, I know — we're having trouble wrapping our heads around it, too.
This delightful Christmas-tree-shaped box from the heavens is jam-packed with both gold and silver jewelry pieces from UK-based accessories brand Johnny Loves Rosie. Each teeny-tiny numbered door holds a different shiny surprise behind it, including bracelets, necklaces, earring, and various holiday-themed charms like a candy cane and gingerbread man. How festive!
If you're interested in snagging this Advent calendar as an early holiday gift for your jewelry-obsessed BFF (or yourself!), we suggest placing your order ASAP, as the other Johnny Loves Rosie calendar already sold out on ASOS. Check out the pictures of the calendar and its included items ahead, and then run — don't walk — to grab your credit card and snag one before it's too late.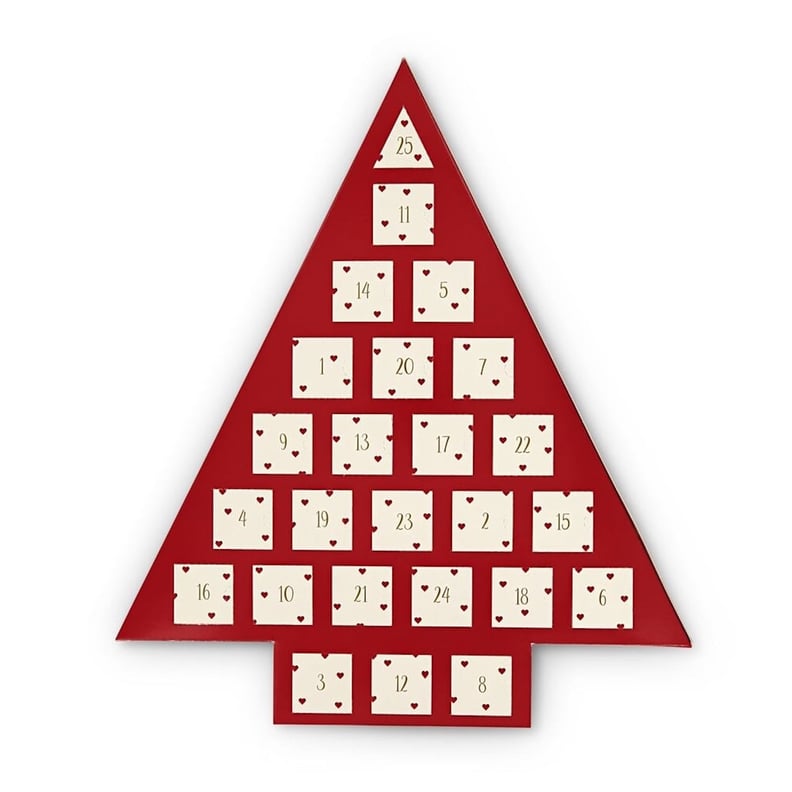 The Jewelry-Filled Calendar Is Shaped Like a Christmas Tree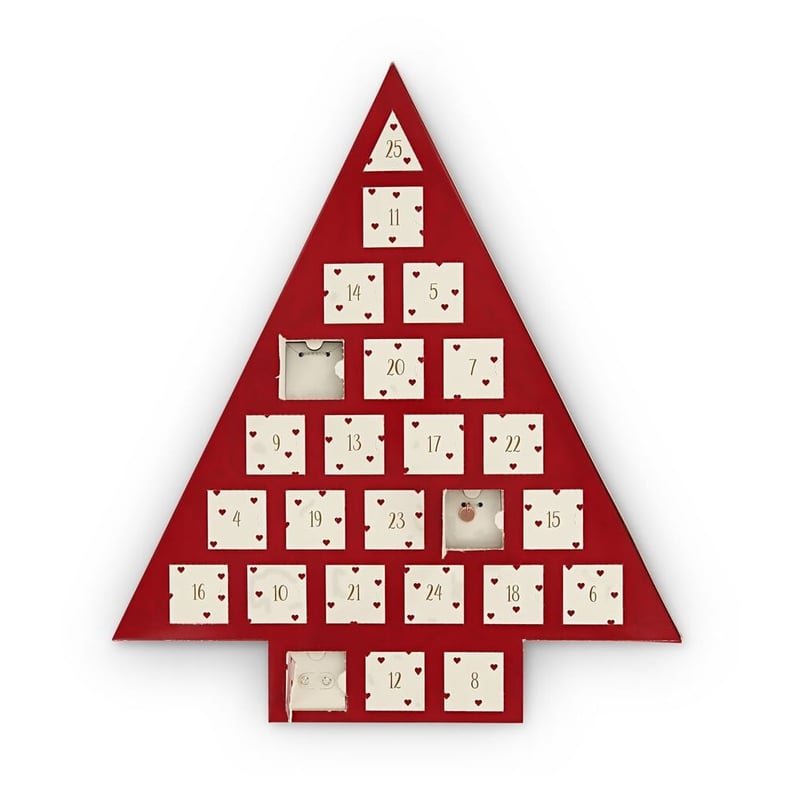 Each Numbered Door Holds a Different Surprise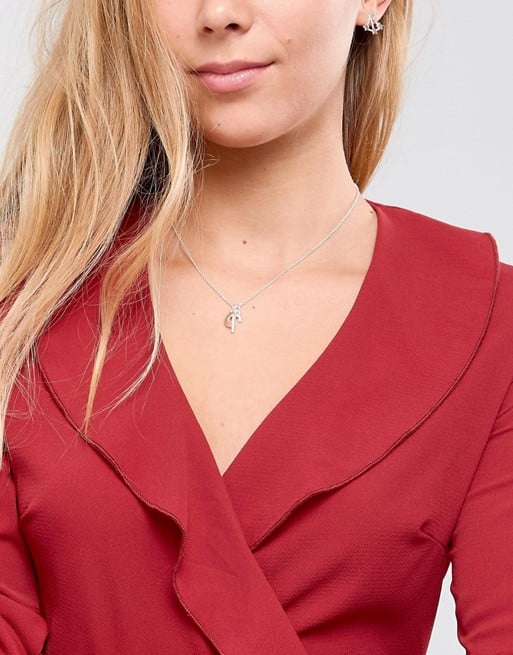 There Are Festive Charms For Necklaces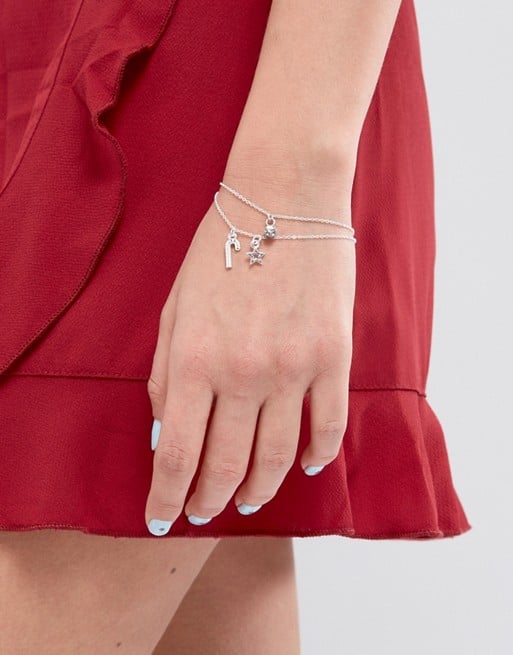 Or You Can Attach Them to One of the Included Bracelets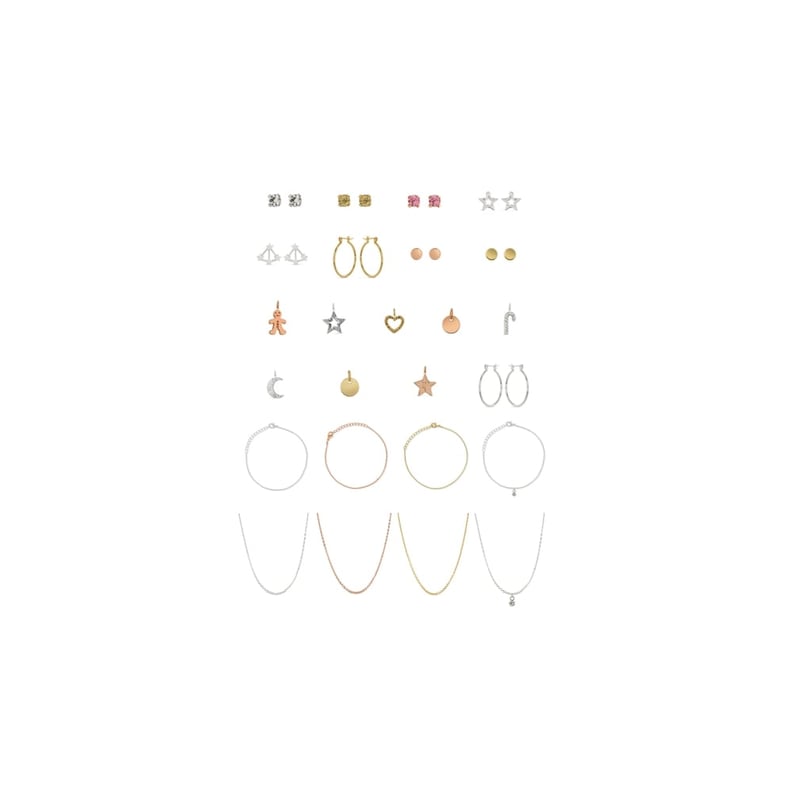 Here's a Look at Every Item Included in the Box