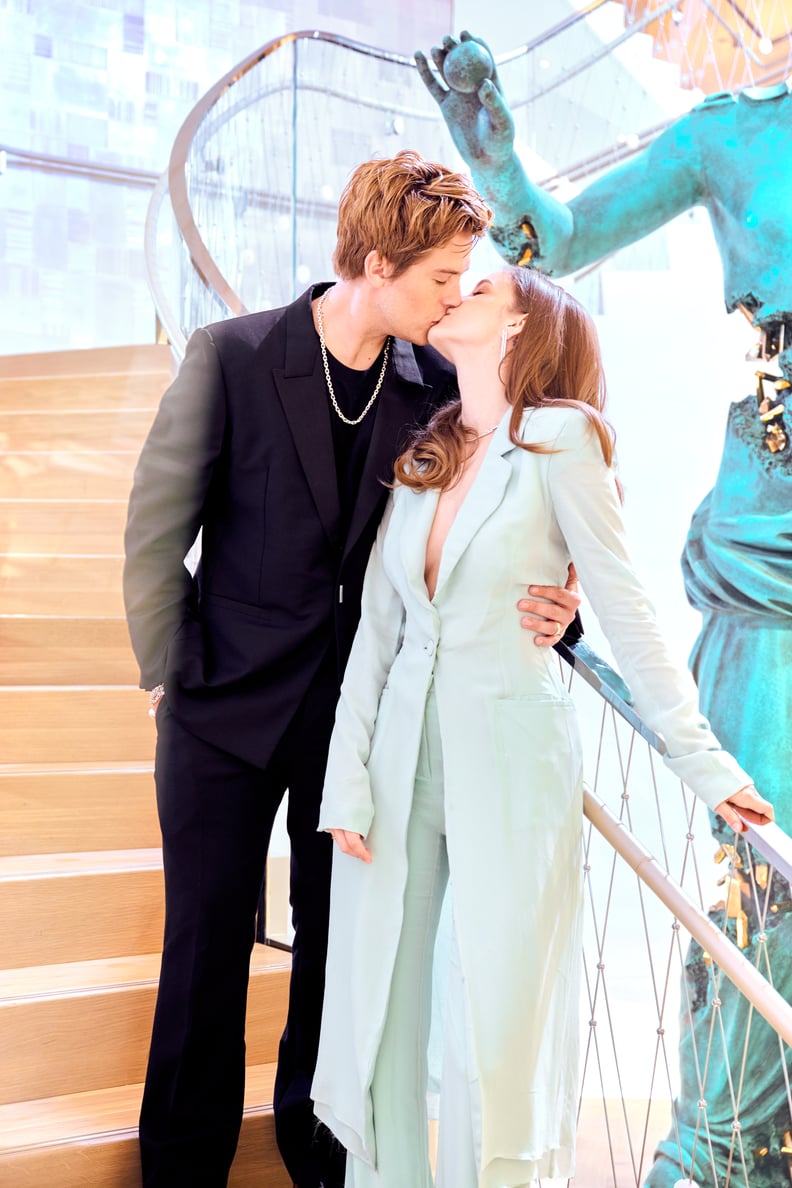 Lucas Flores Piran
Barbara Palvin and Dylan Sprouse are officially married, and their wedding bands are just as sweet as their love story. After meeting at an event where Palvin cut him in line, resulting in Sprouse sliding into her Instagram DMs, the lovebirds were together for more than four years before he proposed in September 2022. Sprouse held onto his now-wife's oval-cut solitaire diamond engagement ring for seven months. The couple got married in July with two timeless rose gold bands from the iconic jewelry brand Tiffany & Co.
On Aug. 9, the newlyweds took to Instagram to show off their simple yet unique pieces while visiting the Tiffany Landmark store. The former Victoria's Secret model, whose native country is Hungary, beamed happily as she proudly sported her ring on her right hand. "Bringing Hungarian traditions to the Tiffany Landmark. Did you know that Hungarians wear their wedding band on their right hand? Don't mind if I DO 👰🏻‍♀️," she captioned her post. Sprouse flaunted a traditional, thicker band as Palvin kissed him on the cheek.
In line with their classic approach to all things romance, the couple exchanged their vows in Hungary at the same church Palvin's parents got married in over three decades ago. For the blissful occasion, the 29-year-old bride donned a stunning wedding wardrobe that featured three dresses, Jimmy Choo pumps, and, of course, Tiffany & Co. jewelry, as spotlighted by Vogue. She kicked off the ceremony in a custom strapless design from Vivienne Westwood that featured the brand's signature corset, accompanied by opera gloves, a '90s-inspired choker, and a long veil. Palvin then switched things up with a slightly shorter dress by Philosophy di Lorenzo Serafini that "made [her] feel like a modern princess." Finally, she embraced her roots with a red dress at midnight, made by Hungarian designer Mero. Meanwhile, Sprouse stayed true to his simple taste with a black and white Canali suit, explaining, "I just wanted a very traditional tuxedo."
As the young couple prepare for a bigger California celebration in the fall, take a closer look at their gorgeous Tiffany & Co. wedding bands ahead.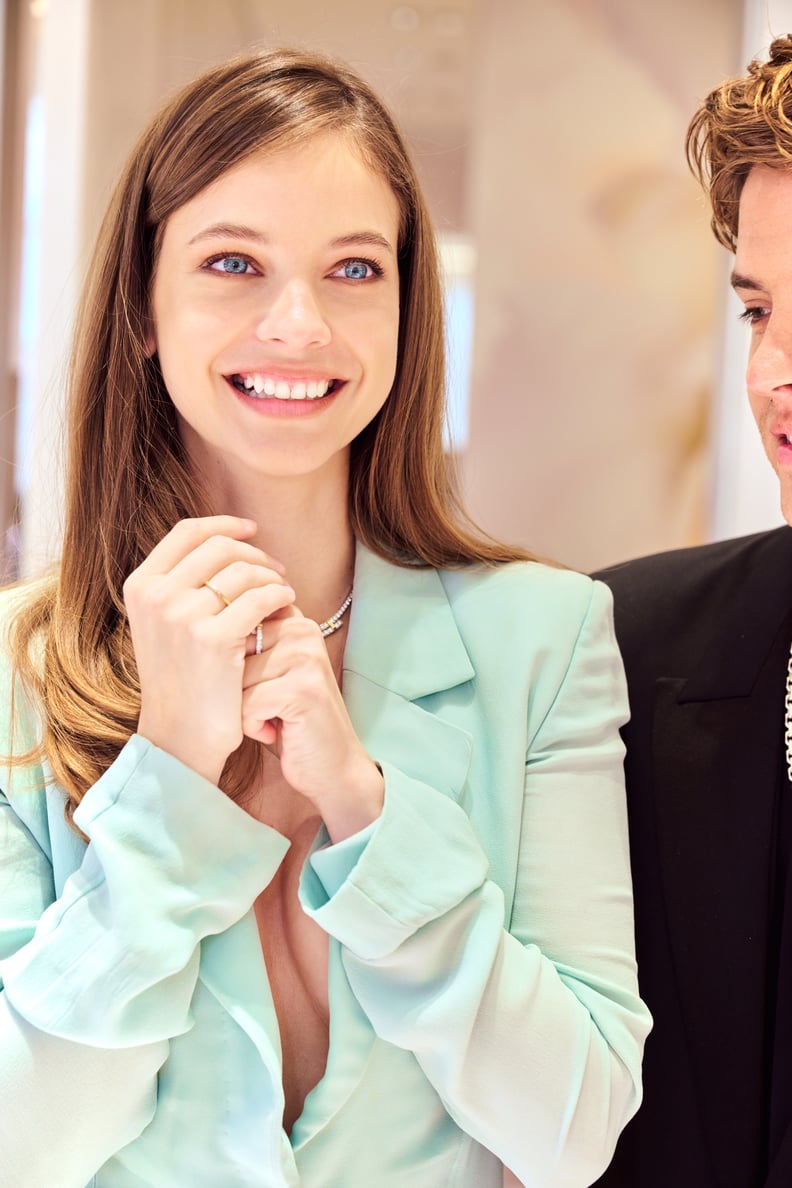 Barbara Palvin's Wedding Ring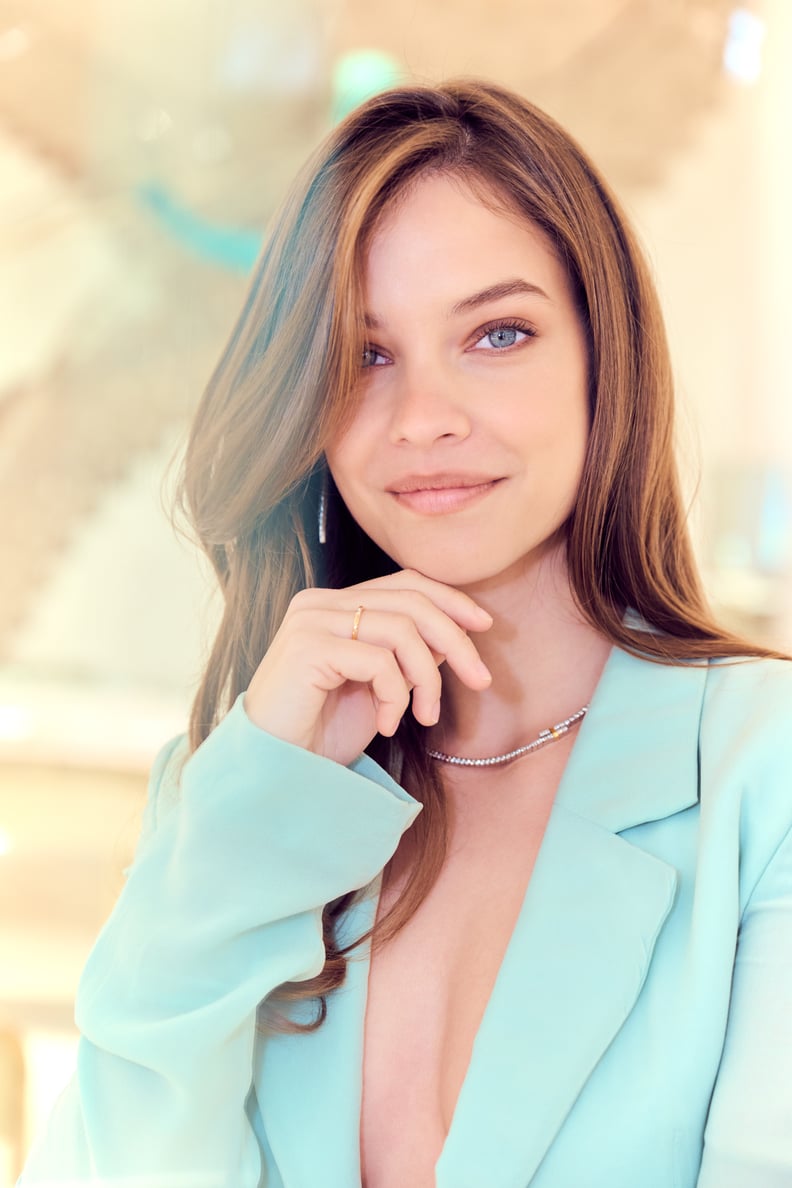 Barbara Palvin's Wedding Ring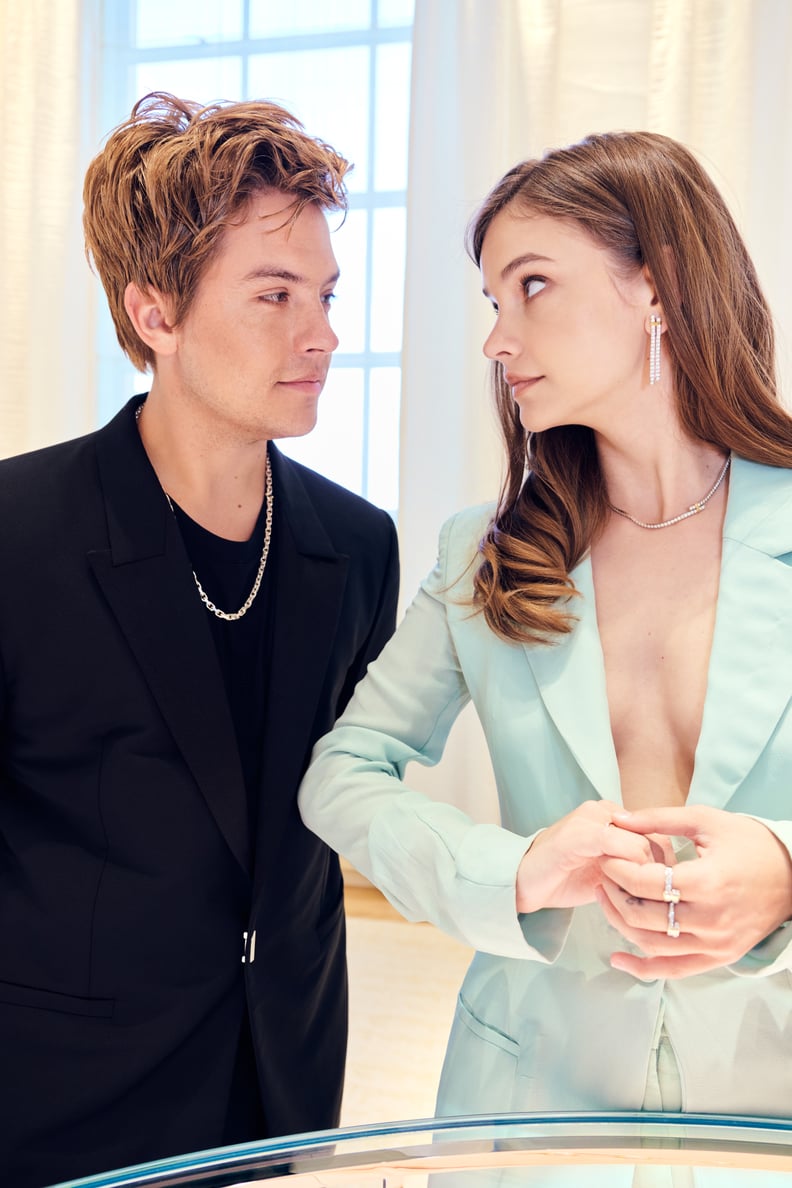 Barbara Palvin and Dylan Sprouse at the Tiffany Landmark Store in NYC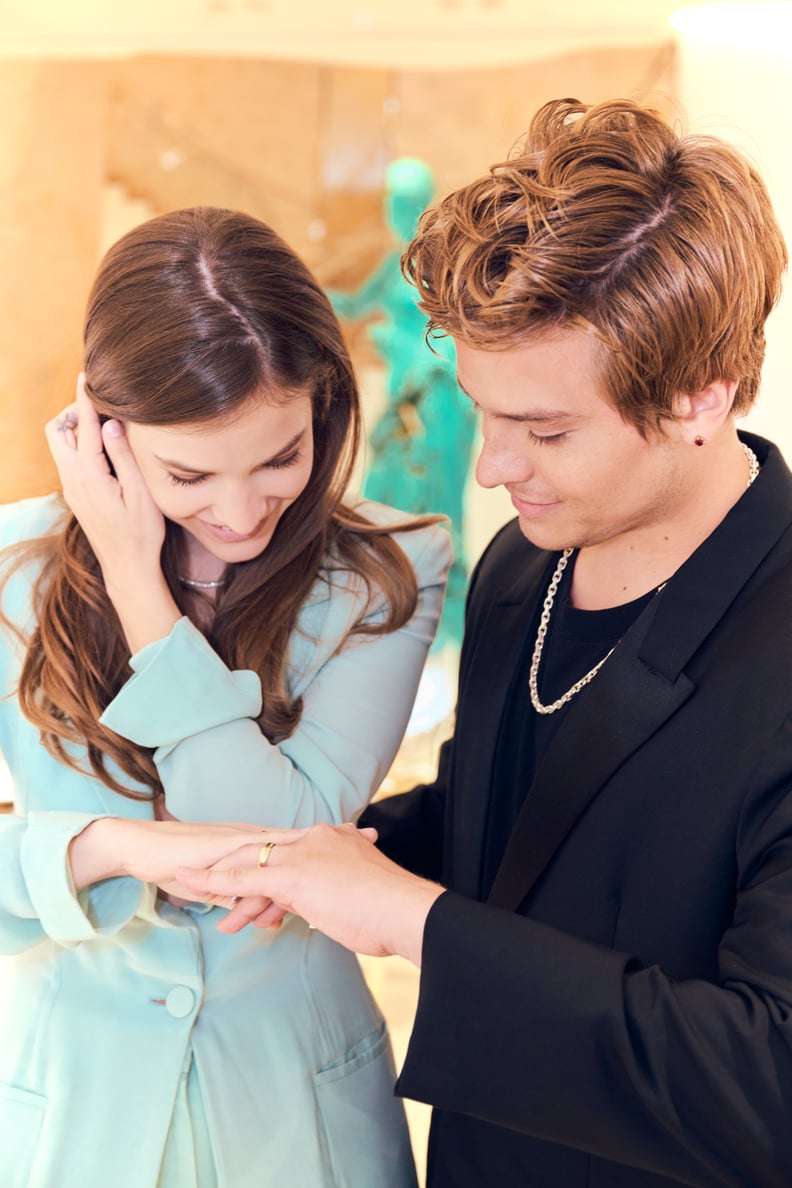 Dylan Sprouse's Wedding Ring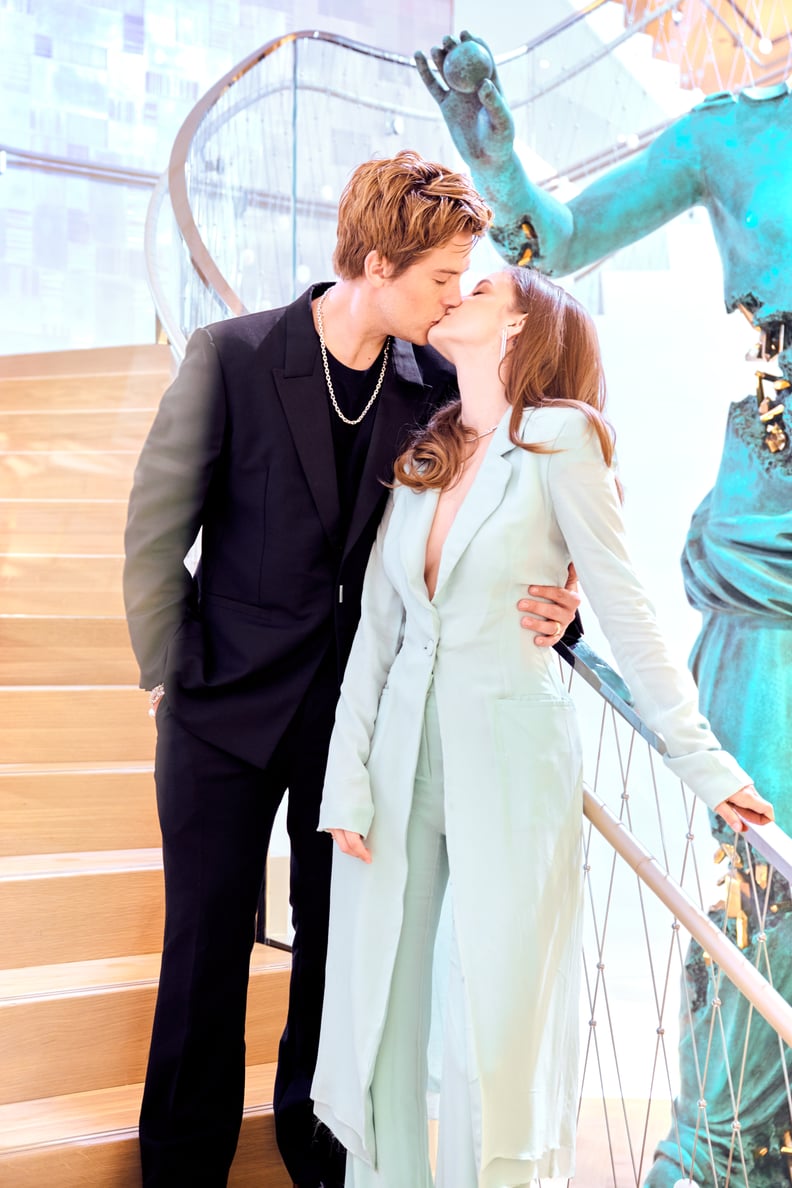 Barbara Palvin and Dylan Sprouse at the Tiffany Landmark Store in NYC