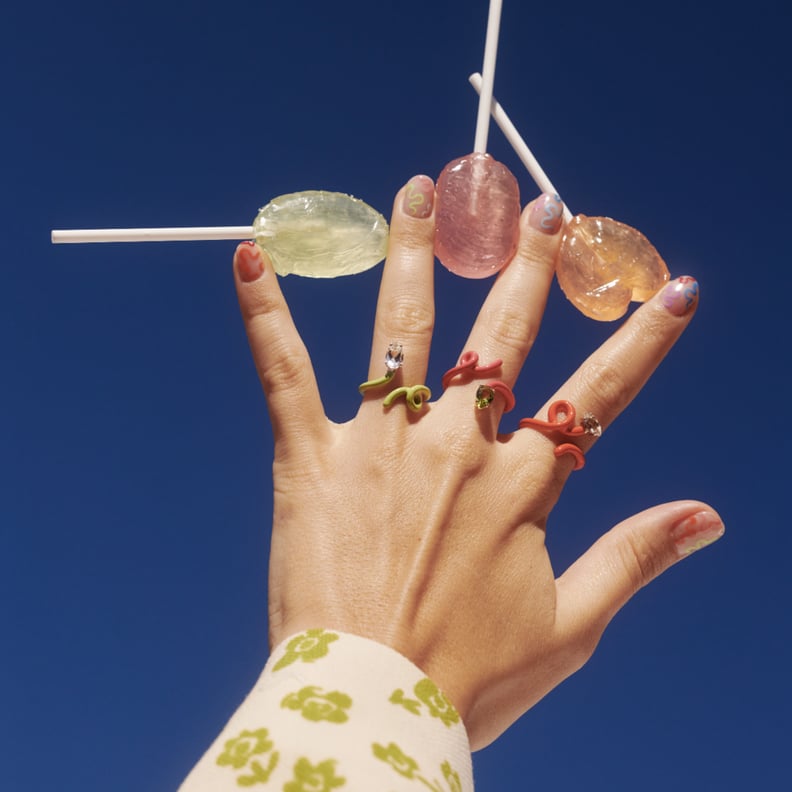 As POPSUGAR editors, we independently select and write about stuff we love and think you'll like too. If you buy a product we have recommended, we may receive affiliate commission, which in turn supports our work.
Have you been seeing colorful enamel jewelry all over your Instagram feed lately? Us too. Turns out, the woman behind the trend is none other than Italian designer Bea Bongiasca, whose playful squiggly pieces have fast become a favorite of It girls including Dua Lipa, Miley Cyrus, and Bella Hadid.
To make her masterpieces, Bea coats nine-karat gold with rainbow-hued enamels and accents the metal with gemstones. "Jewelry is the way I best express my creativity," she told POPSUGAR. A graduate of London's Central Saint Martins, Bea studied jewelry design for four years, specifically the art of enameling. Still, despite the ubiquity of her coated baubles, Bea said enamel wasn't always considered on par with finer jewelry options. In fact, when she launched her eponymous brand in 2013, her pieces were considered "too bright" and often categorized as fashion jewelry.
In a funny plot twist, this very same feature — color — is exactly what sets Bea's jewelry apart in today's oversaturated market, not to mention it grabs copious attention on social media. These days, Bea is known for her fun yet luxe demifine pieces, mainly floral tendril rings shaped like — you guessed it — floral tendrils and available in a rainbow of hues. Her latest collection, cleverly dubbed Flower Funk, is an expansion of the brand's bestsellers, featuring flower-shaped hoops and — Bea's personal favorite — a size-inclusive ring resembling a baby vine, sold in sizes 3 to 10.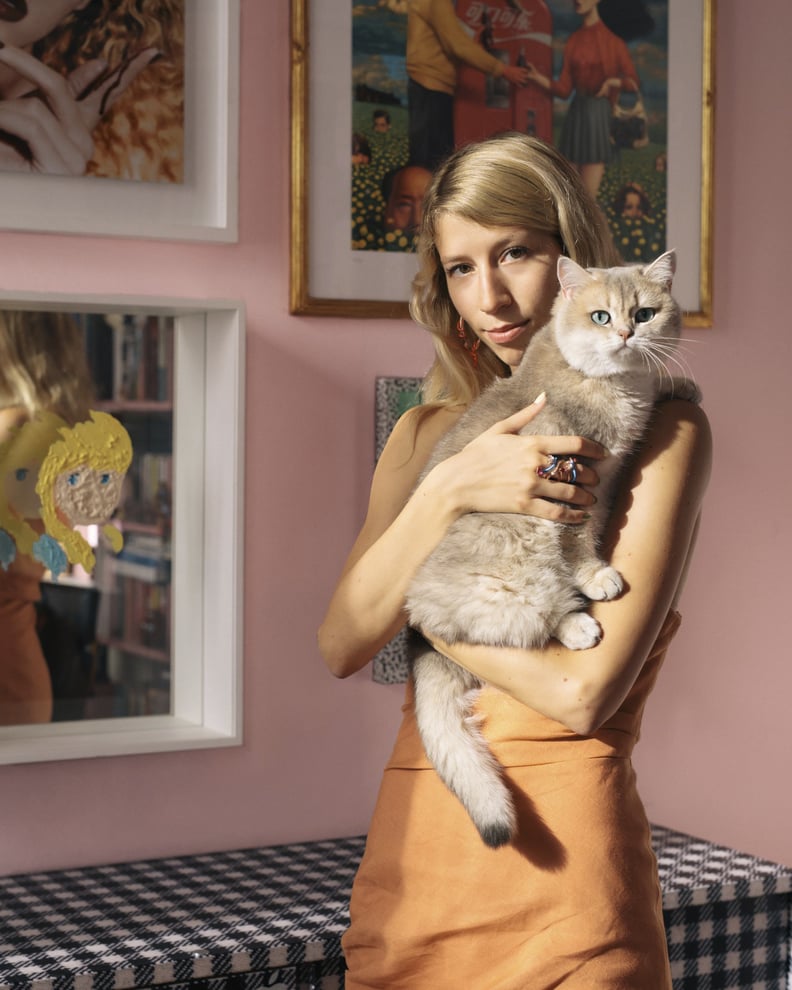 Perhaps unsurprisingly, nature and "the language of flowers" are the main inspirations behind Bea's work. "I often ask myself, if this collection were alive as a flower, what would happen to it?" she said. For her spring/summer assortment, she experimented with color, transforming traditional gold and stones into unexpected, one-of-a-kind shades that are incredibly versatile. (Lipa has worn Bea's jewelry on multiple occasions, from starring in music videos to interviewing Bernie Sanders.) A self-proclaimed fan, Bea said the singer's support is surreal. "I listen to her music all the time."
After a whirlwind pandemic year, we could all probably use a little harmless escapism in the form of vibrant, eye-catching statement jewelry that comes with a heavy dose of 2000s nostalgia. "If you're stressed or just want to get out of your head for a second, these jewels create a spot of joy," Bea said. We're definitely on board with that.
Keep scrolling to see how Dua styled her Bea Bongiasca jewelry and shop our favorite Instagram-approved pieces for yourself.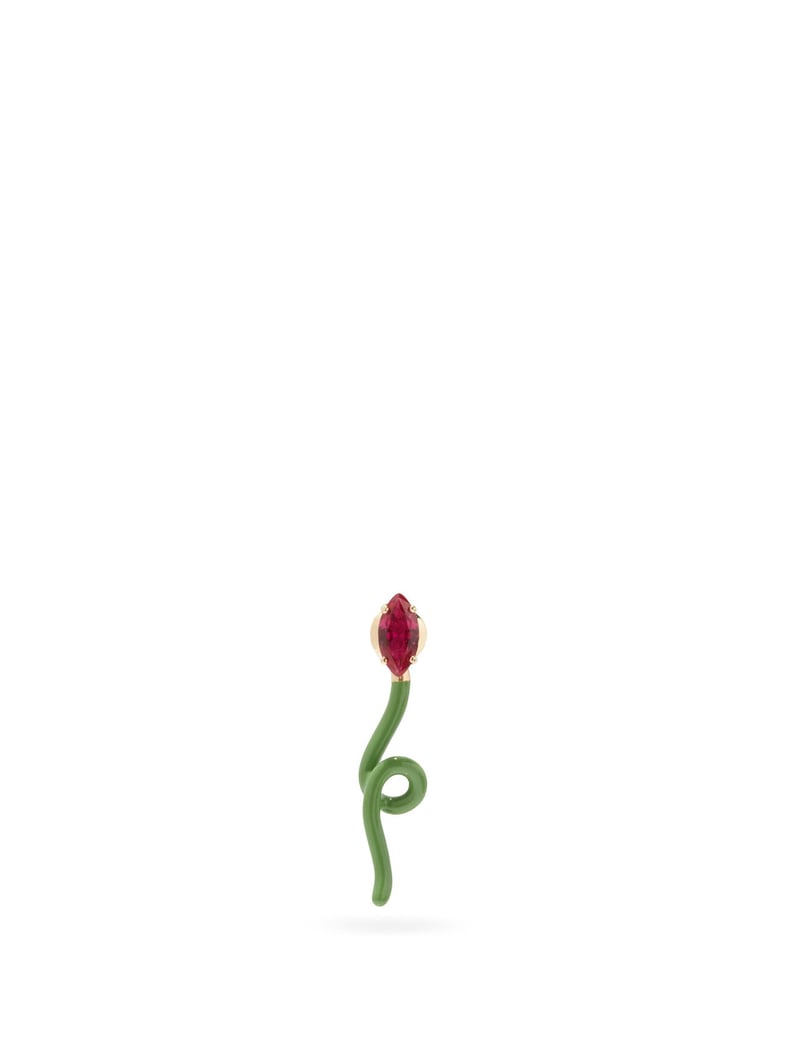 Bea Bongiasca Groovy Corundum 9KT Gold & Enamel Single Earring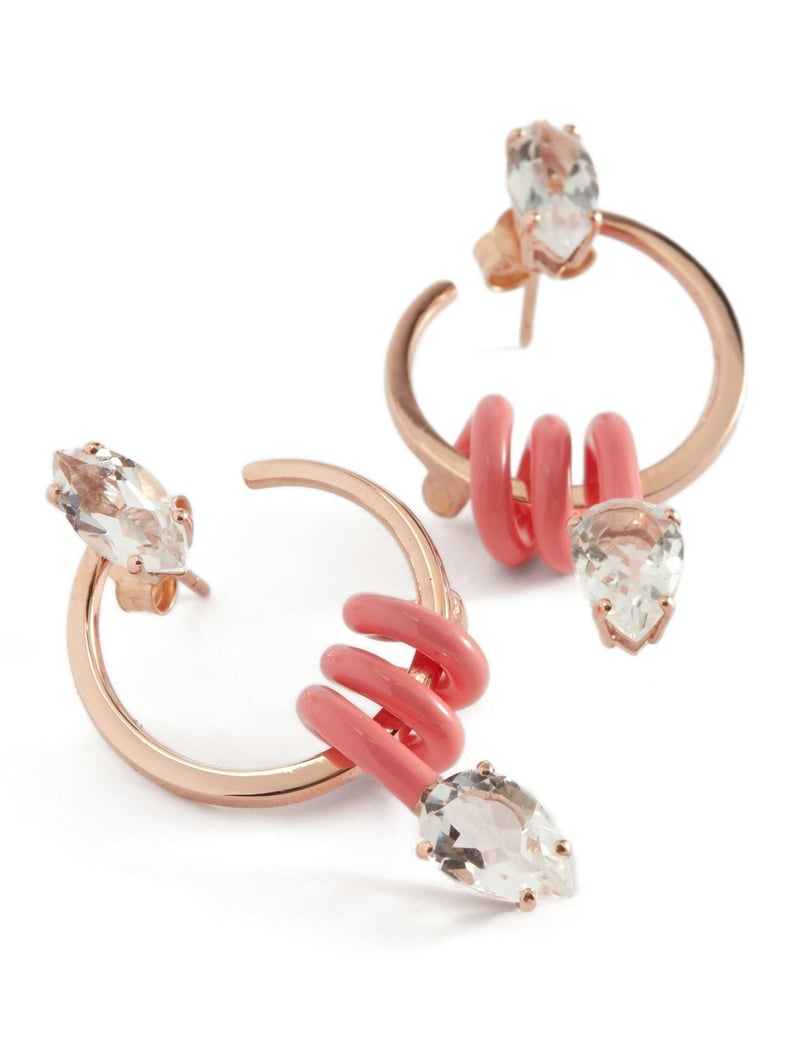 Bea Bongiasca Vine 9KT Rose-Gold Hoop Earrings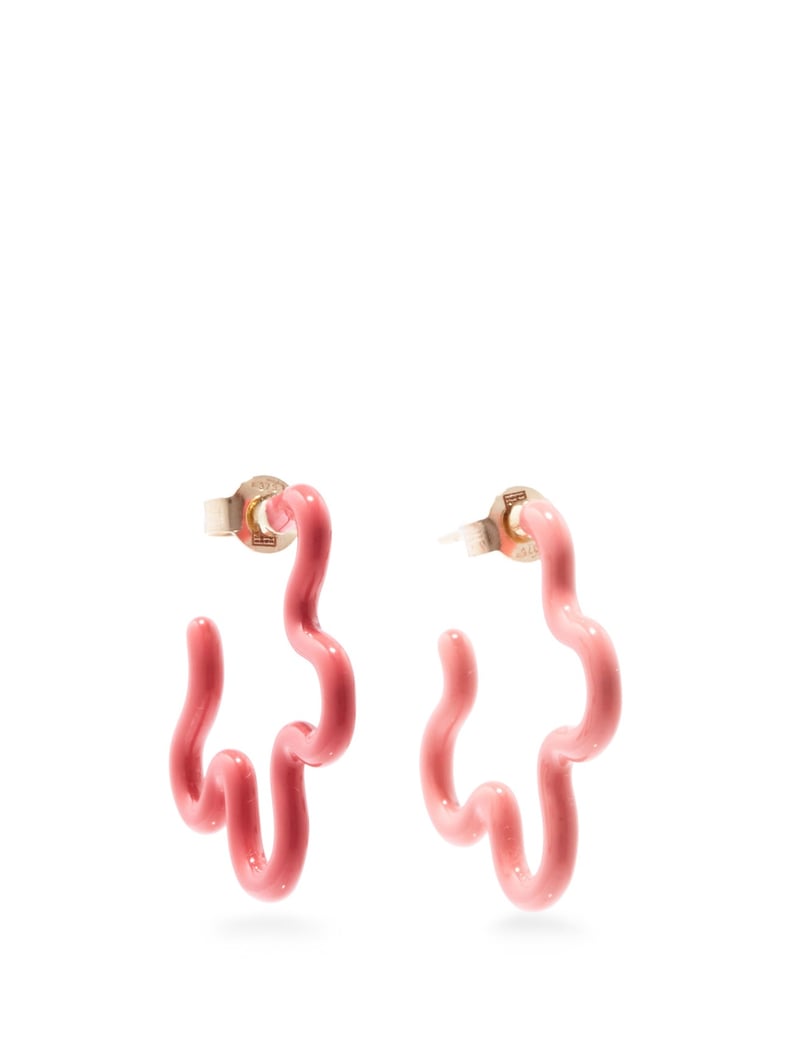 Bea Bongiasca Flower 9KT Gold & Enamel Hoop Earrings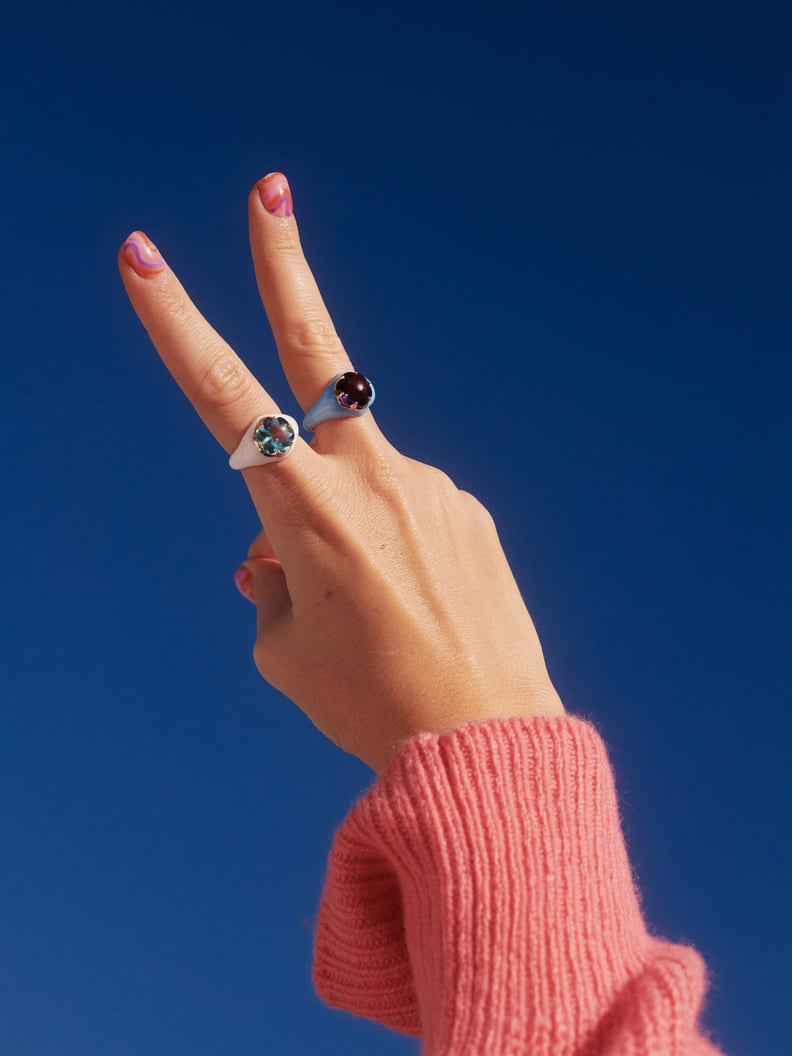 Bea Bongiasca Da Funkadelic Topaz 9KT Gold & Enamel Ring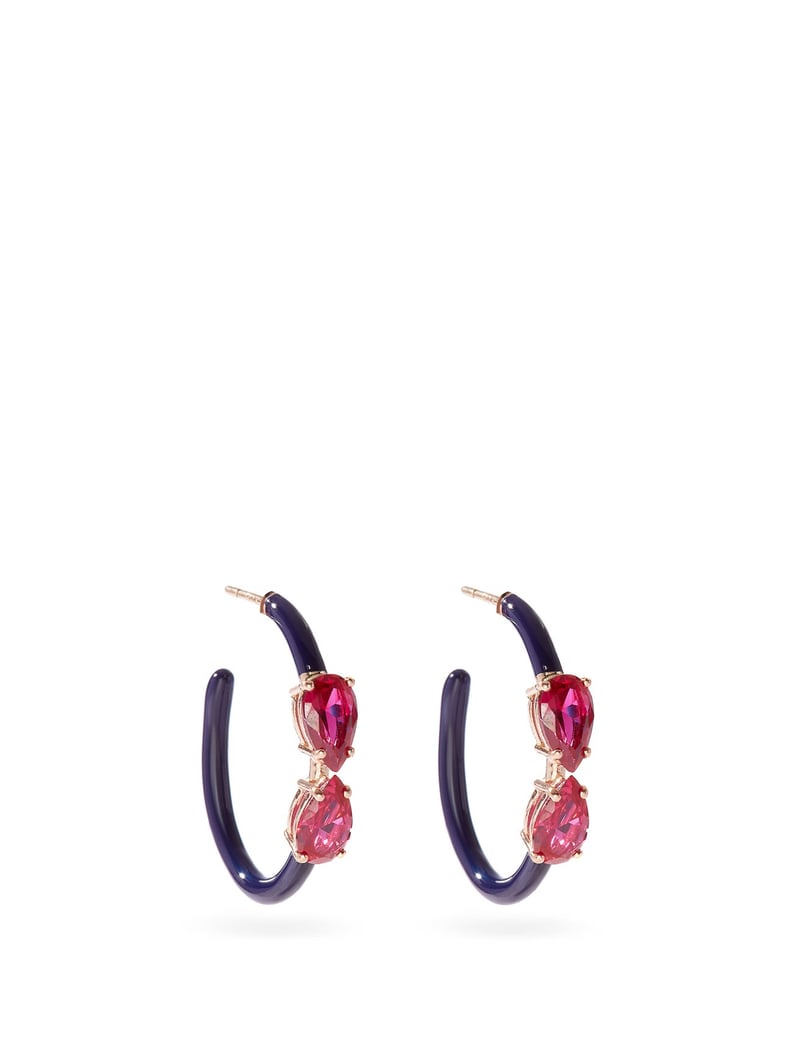 Bea Bongiasca Vine Corundum 9KT Gold & Enamel Hoop Earrings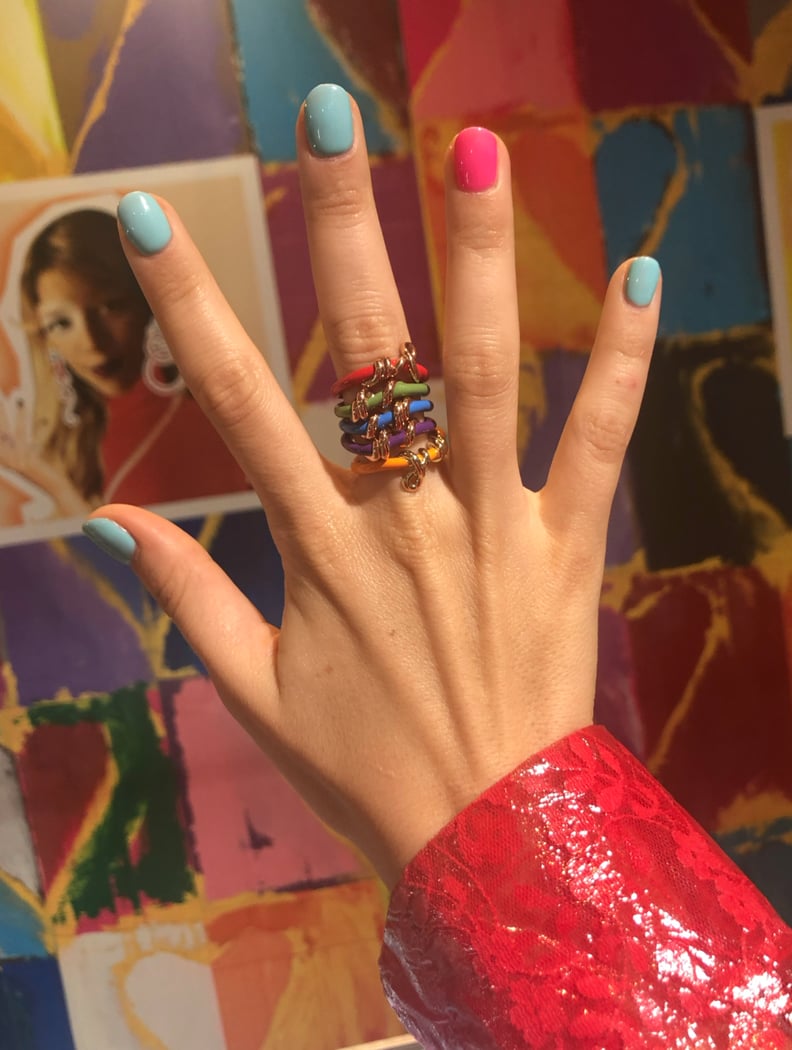 Bea Bongiasca Baby Vine Wrapped Ring​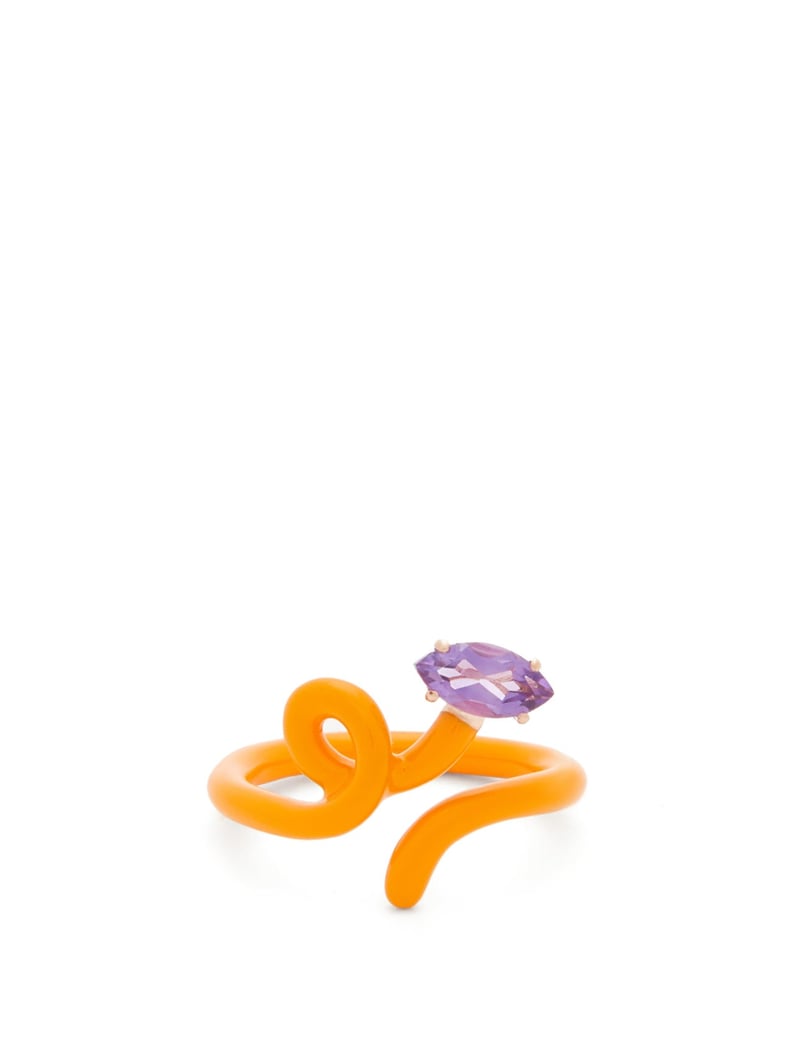 Bea Bongiasca Baby Vine Tendril Amethyst 9KT Gold & Enamel Ring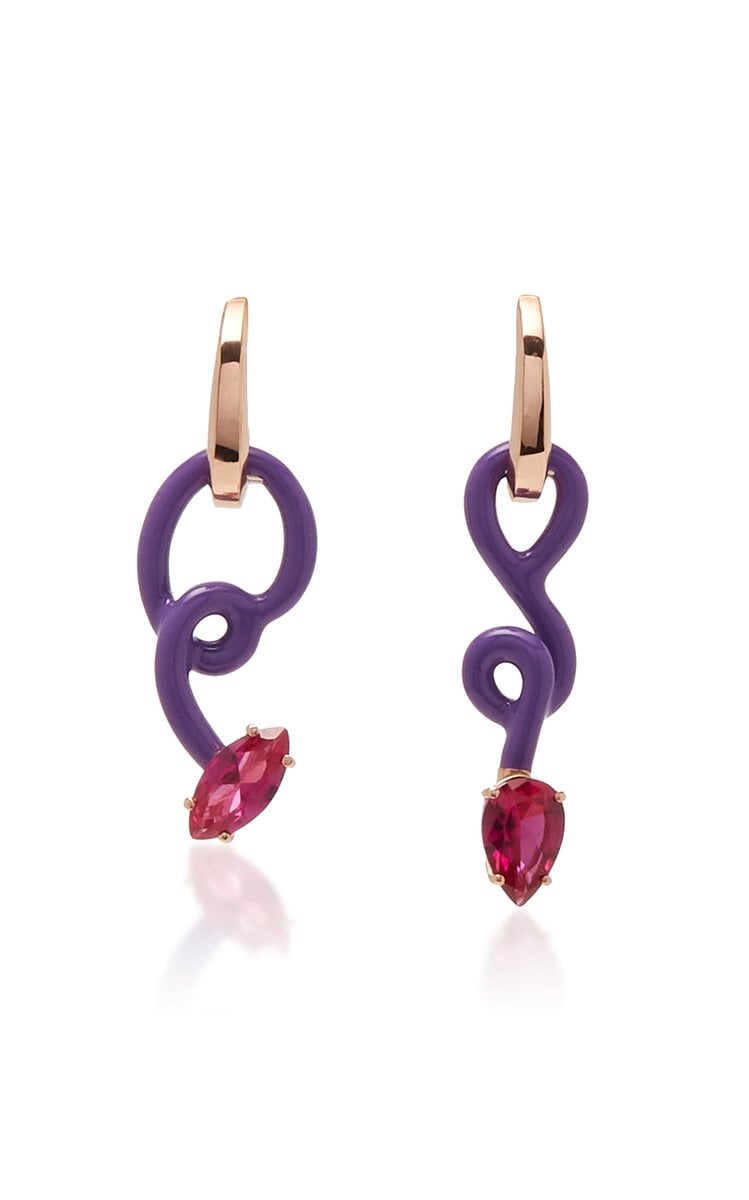 Bea Bongiasca Asymmetrical Vine Baby Hoops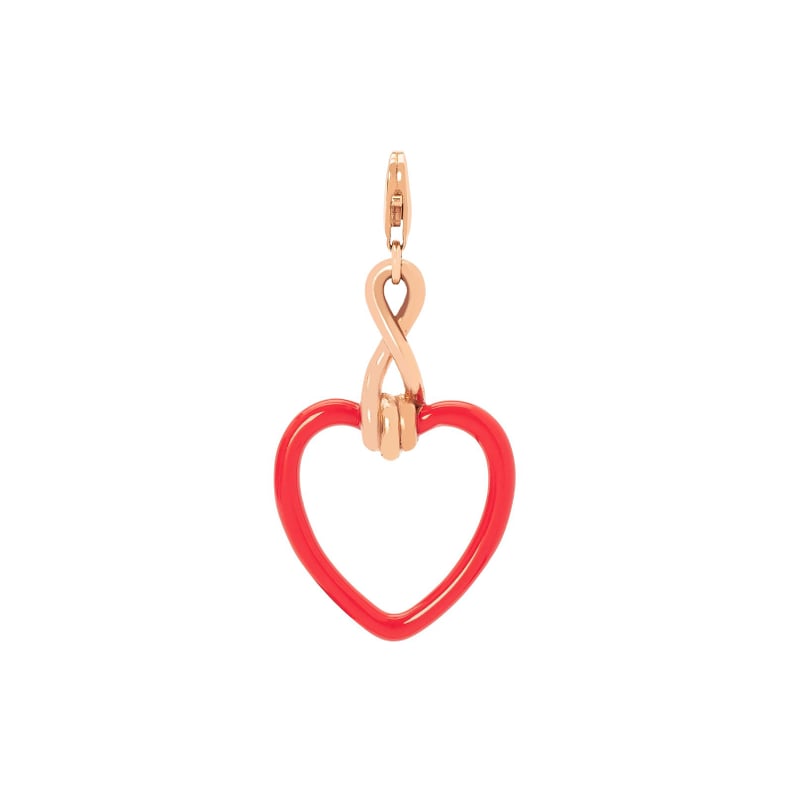 Bea Bongiasca Heart Charm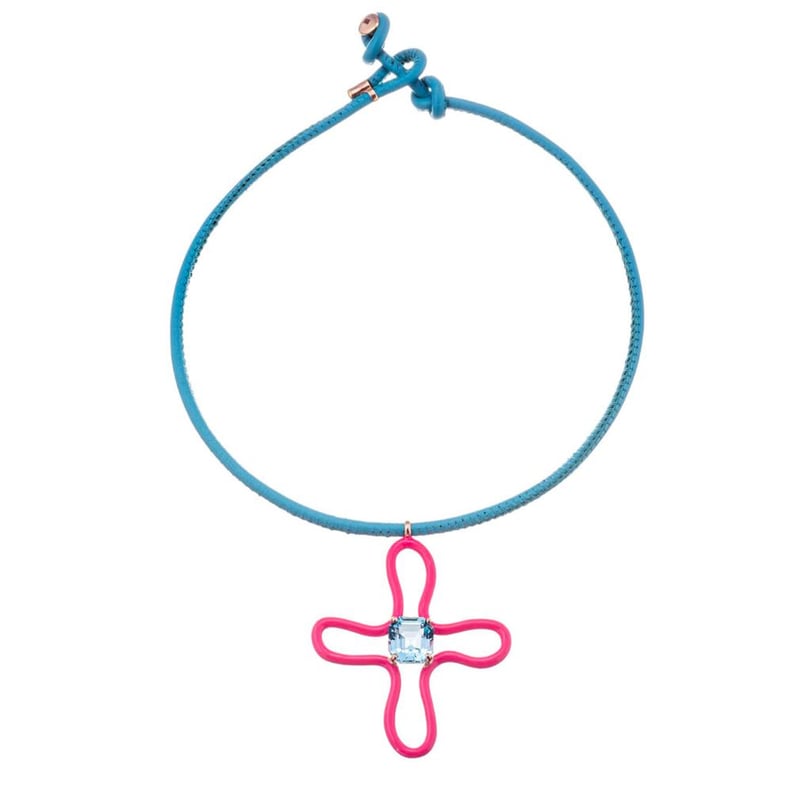 Bea Bongiasca Pop Choker With Lucky Flower Pendant