As POPSUGAR editors, we independently select and write about stuff we love and think you'll like too. If you buy a product we have recommended, we may receive affiliate commission, which in turn supports our work.
Trends may come and go, but fashion basics are forever. While we love experimenting with new seasonal fads and trying out the latest in TikTok-approved styles, we also understand the value of filling our wardrobes with more timeless, minimalist pieces that are versatile enough to be worn in any season — like white tanks, refined denim, breezy blouses, and more.
And when it comes to shopping for more muted and effortless fashion essentials, we can't help but turn to Everlane — the brand celebrated for its breezy, sustainable basics that are loved by shopping editors (hi!), celebrities, and even royals alike (Meghan Markle is a particular fan of these Everlane flats).
If you've been looking to round out your summer clothing stock with a few more modern pieces, then you're in major luck — Everlane is currently hosting a pre-fall sale, which features deals of up to 25 percent off on more than 200 styles that are perfect to wear through this season and well into the fall, too!
From breathable leggings and effortless maxi dresses to sustainable everyday sneakers, swimsuits for all body types, and so much more, there's something for everyone to shop (and save on!) at Everlane's major summer sale. Read on to browse our top picks.
01
Everyday Sneakers
Everlane The Day Sneaker ($98, originally $130)
The classic white tennis shoe gets an eco-friendly overhaul through this style from Everlane. Crafted with reloved materials and a cleaner leather material, the shoe has adjustable straps laced across the front for added style and fit versatility.
02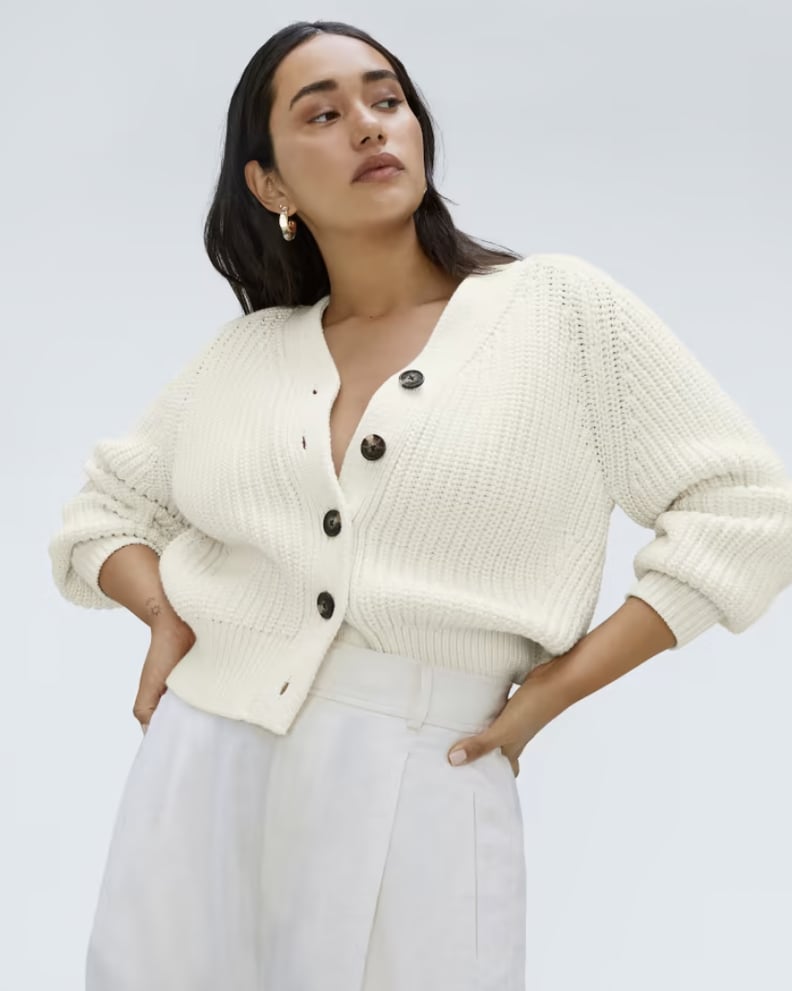 A Casual Knit
Everlane The Texture Cotton Cardigan ($83, originally $138)
It's never too early to start stocking up on fall fashion pieces — especially if they're as timeless as this textured cardigan. Between the delicate, button-up design on the front and the sweater's cropped structure, this top can easily be worn on its own, with a lightweight top underneath, or even as a layered accent to a breezy dress.
03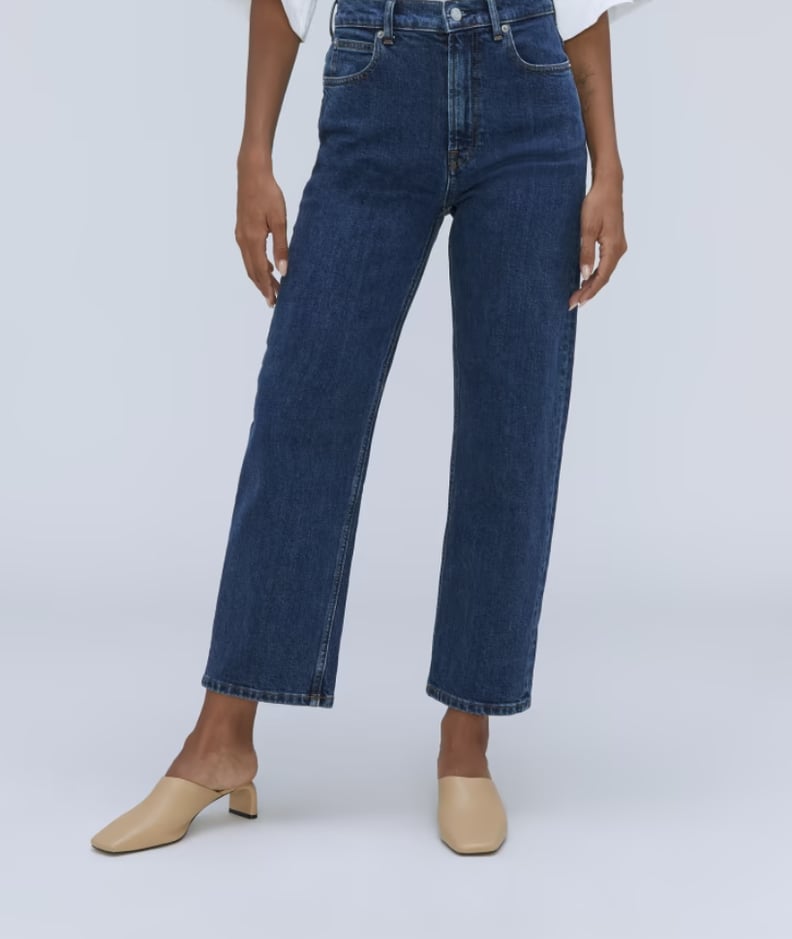 Vinage Denim
Everlane The Way-High Jean ($89, originally $118)
Denim-lovers, rejoice! Select Everlane jean styles are included in the brand's major pre-fall sales event, and we're loving these Way-High Jeans, in particular. With their flared silhouette, this denim style perfectly pays homage to the vintage look of timeless, '90s-inspired jeans.
04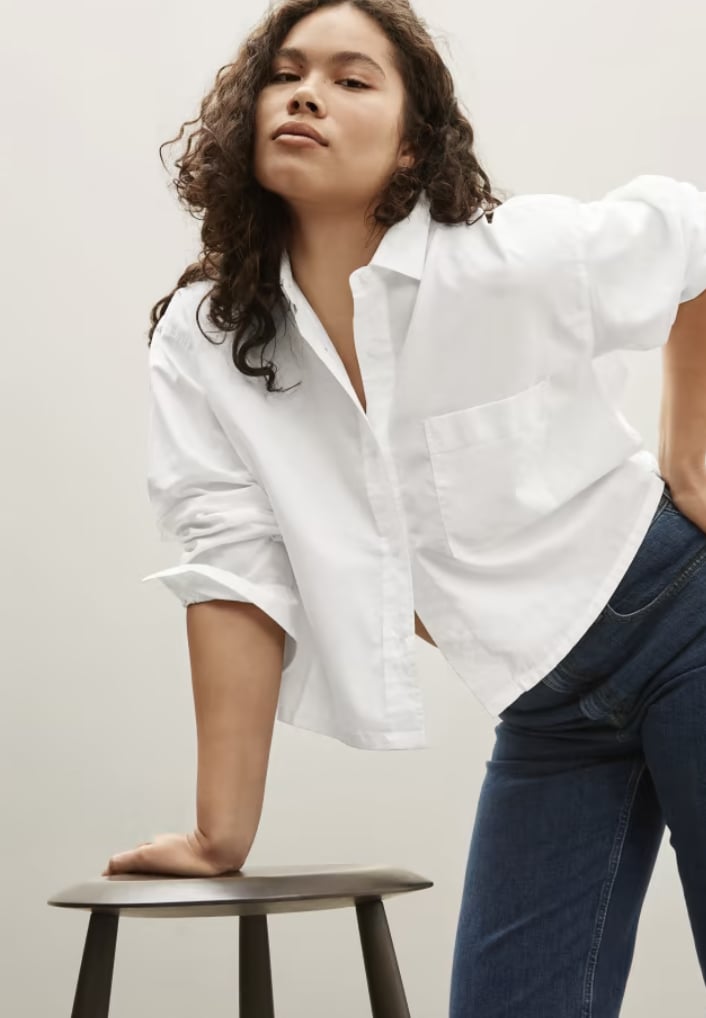 A Classic Button-Down
Everlane The Way-Short Shirt ($66, originally $88)
This is your sign to say yes to more timeless attire this summer! Reviewers hail this button-down style for its silky make and supremely comfortable fit. Best of all, the top's one-patch pocket design even helps to give the shirt more depth, too!
05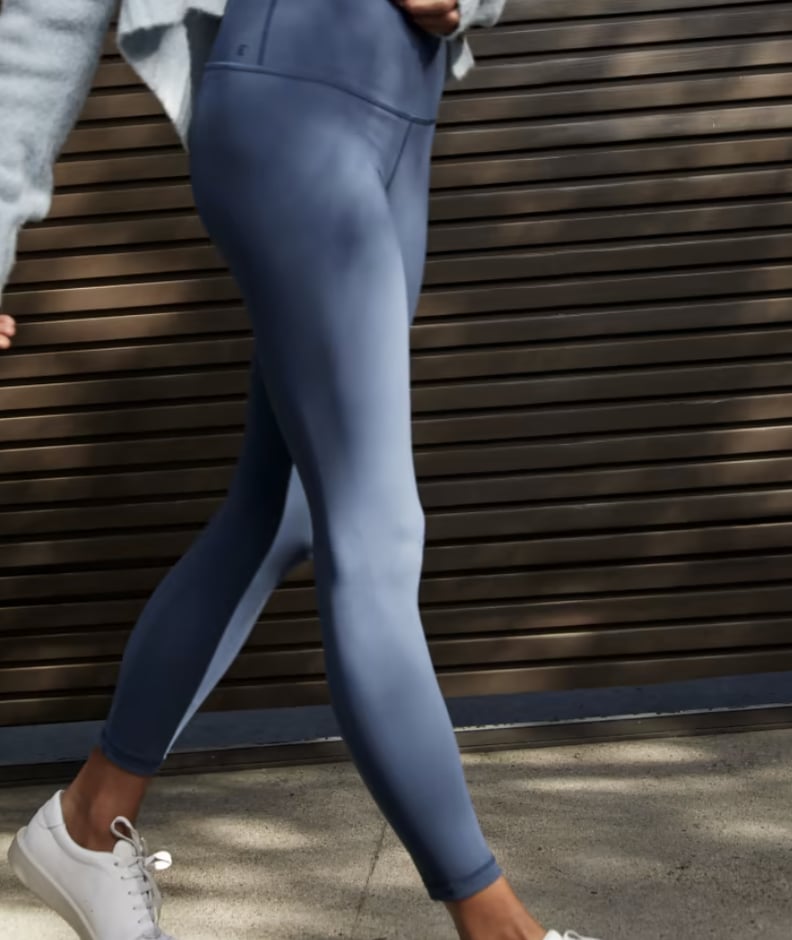 Trendy Activewear
Everlane The Perform Sculpt Legging ($51, originally $68)
From the gym to your home office and beyond, these scultping leggings are built to help users feel supported with a flexible and formfitting material. They come fitted with tummy-tucking capabilities that hug your waist in all the best ways, and without feeling too constricting.
06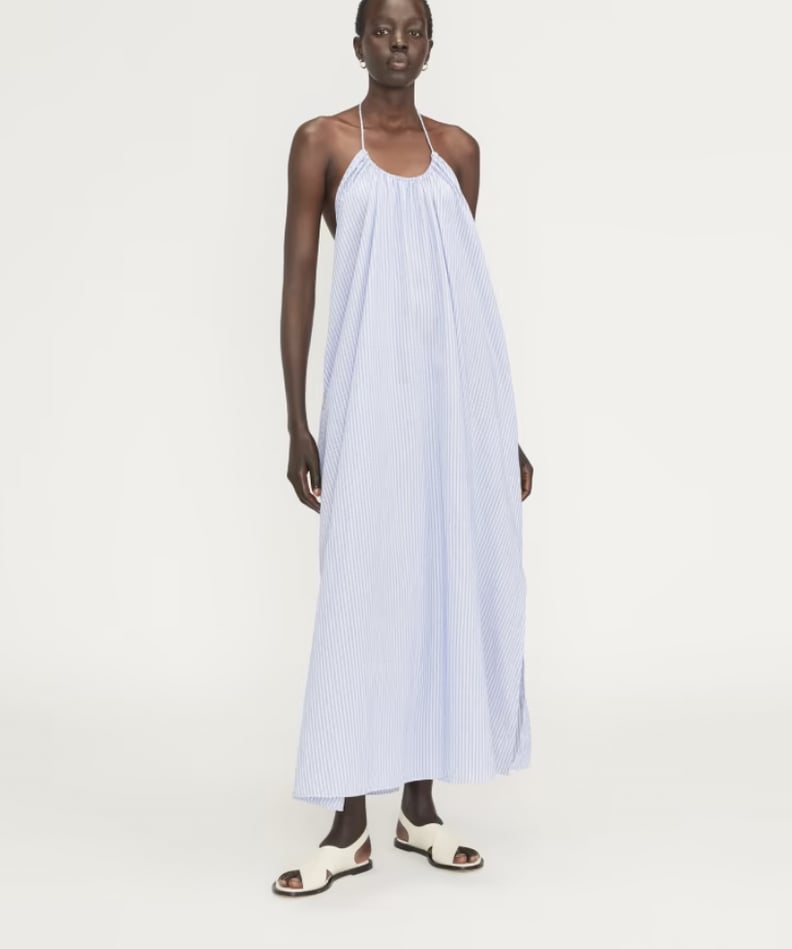 A Comfortable Maxi Dress
Everlane The Tie-Back Halter Dress ($111, originally $148)
Few things feel more quintessentially summer than a relaxed maxi dress. We're loving the look of this breezy maxi dress, in particular. We'd pair the style with a white tennis shoe for an effortless daytime style or even elevate it with a pair of wedge heels and woven bag for a polished evening look.
07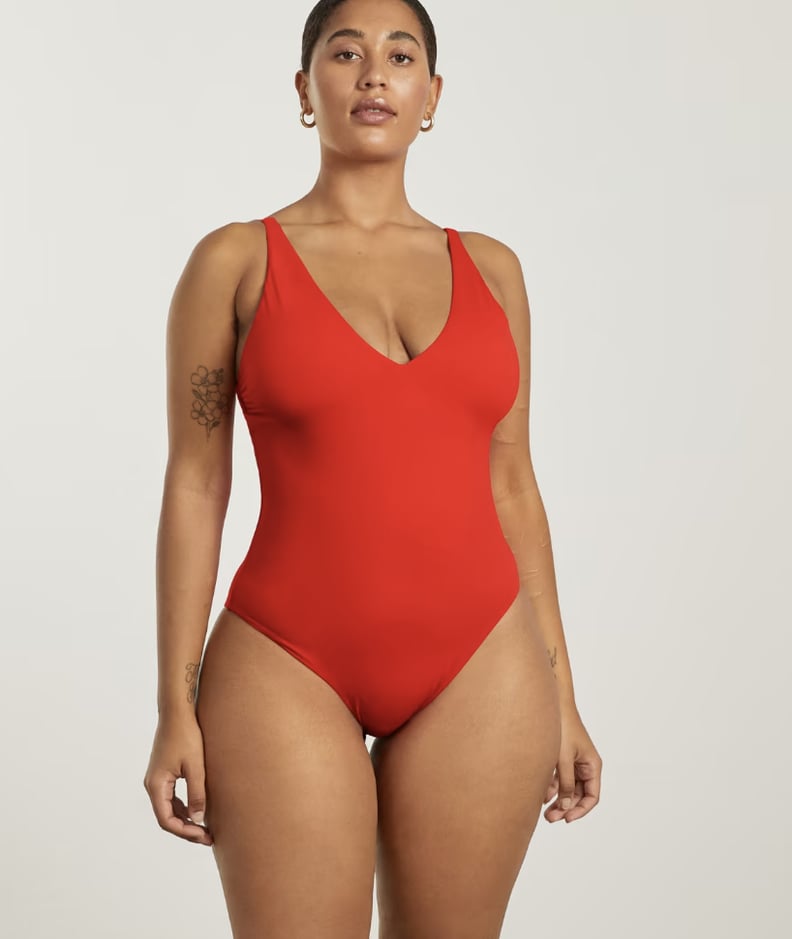 Colorful Swimwear
Everlane The V-Neck One-Piece ($35, originally $70)
Muted swimsuits, be damned — this red-hot number will add such a bright touch to your collection of beach-ready fashion essentials. The swimsuit is equipped with a built-in bra (for added support), plus an Italian fabric lining that's made with quick-drying properties. Best of all: the style is available in a variety of summer-friendly colorways.
08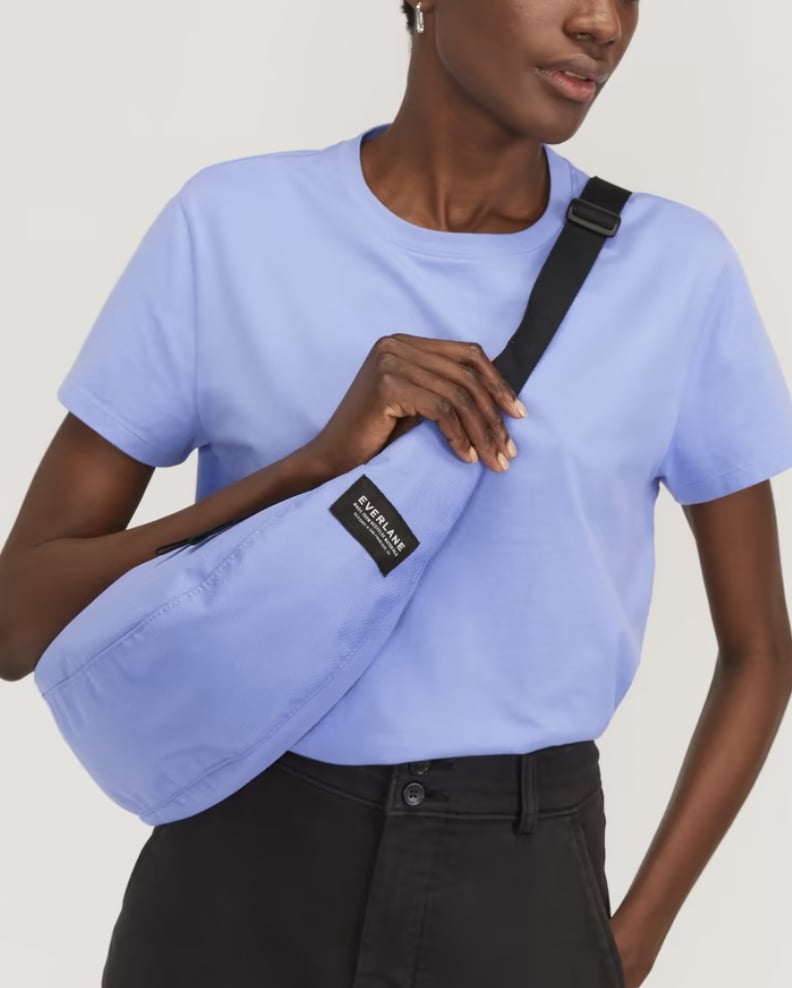 A Functional Bag
Everlane The ReNew Transit Sling ($41, originally $55)
While oversize totes and functional backpacks may be having a moment right now, we're still not quite ready to give up on our belt bag obsession — especially with accessories as cute and functional as this transit sling from Everlane. From the pocketed design to its cool blue coloring, there's so much to love about this style.
09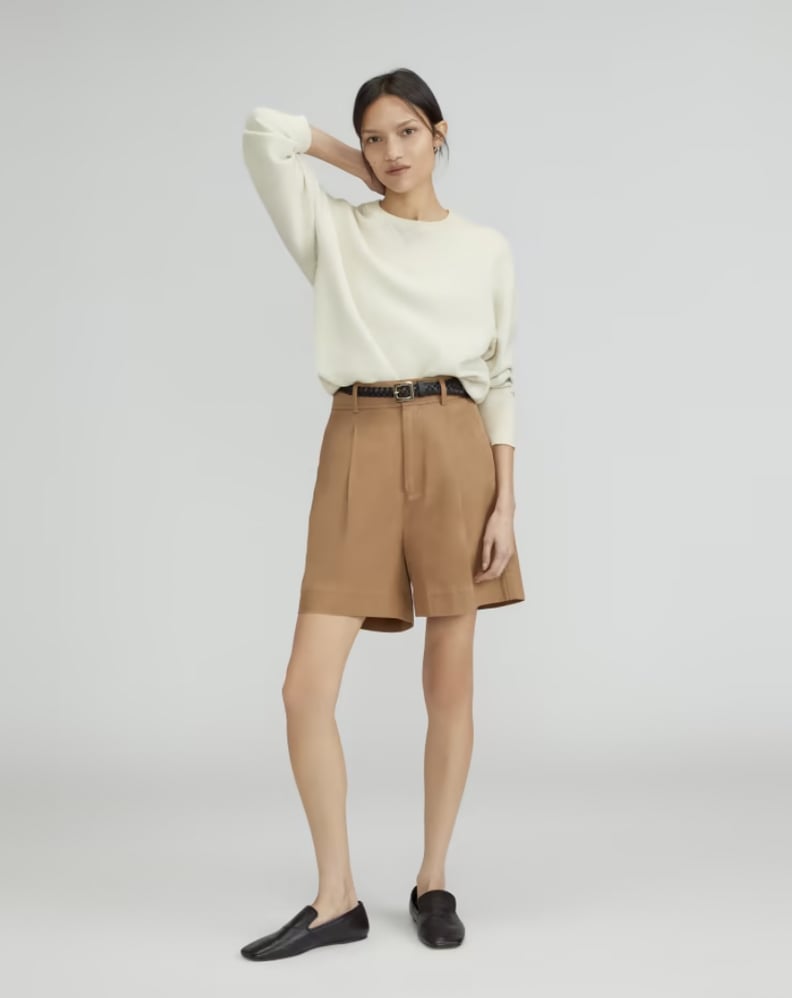 High-Waisted Shorts
Everlane The Tencel Way-High Drape Short ($58, originally $78)
When you want to wear something that's polished, office-appropriate, but still sure to keep you feeling comfortable through even the warmest summer temperatures, go for these high-waist drape shorts from Everlane. The bottoms have a Bermuda-like design that extends over the thigh, and we love the versatility of their camel-brown coloring.
10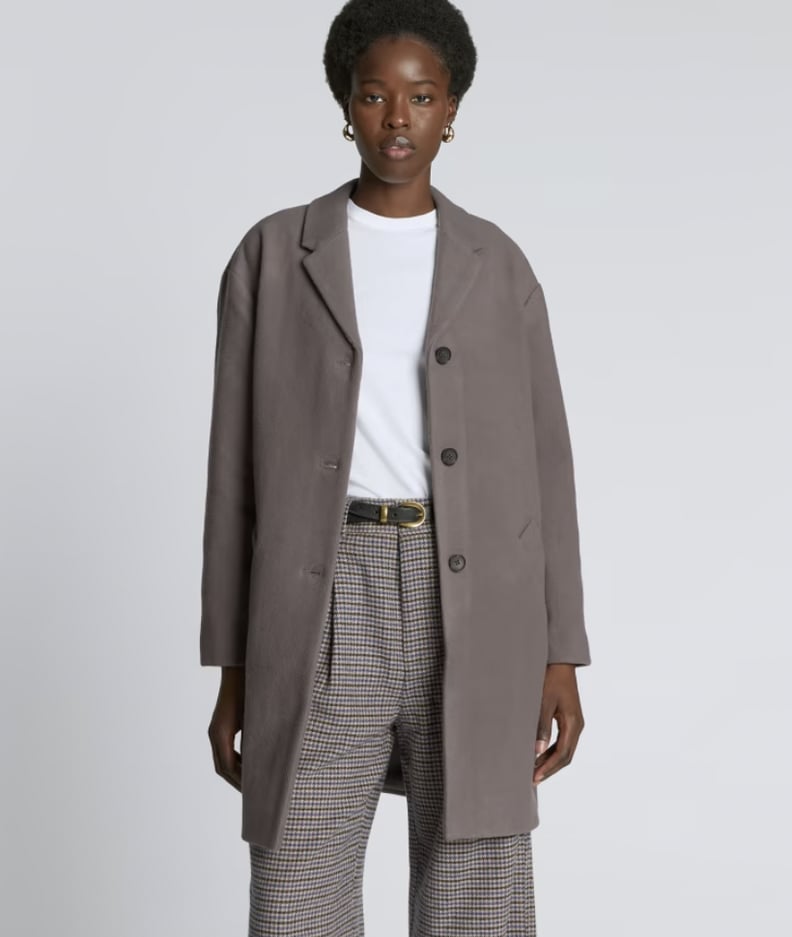 A Fall-Friendly Coat
Everlane Italian ReWool Cocoon Coat ($134, originally $298)
Summer might not feel like the prime time to invest in a heavy-duty coat for autumn, but the discounted price of this taupe-colored layer tells a different story. Not only does the lengthy blazer feature statement buttons down the front, but it's also made from a recycled wool material that's as sustainable as it is cozy.