The 12 Fiction Books Any True Fashion Girl Needs to Read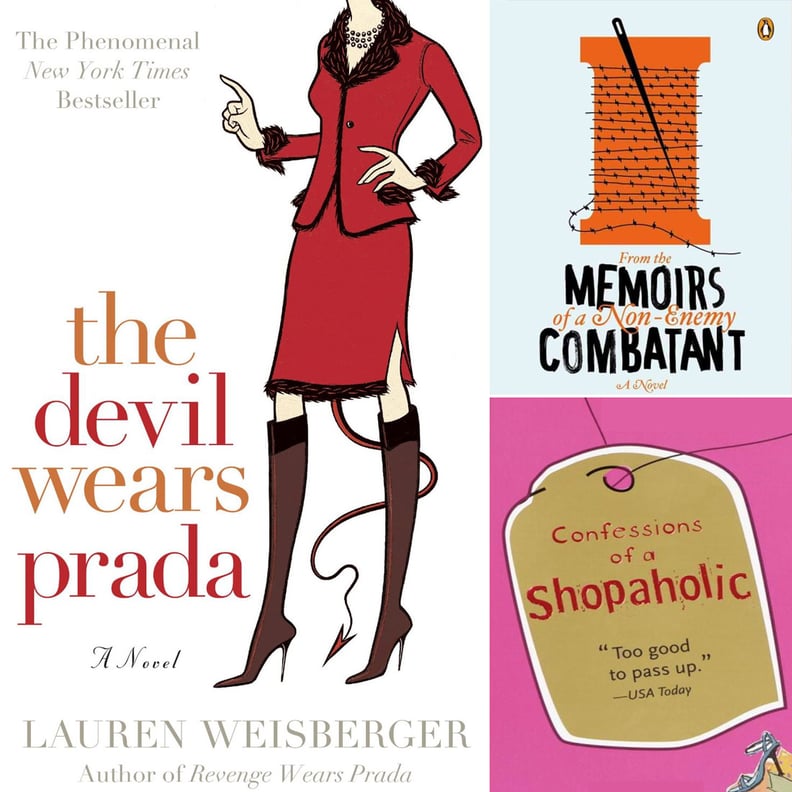 We've spent our Summer feverishly turning the pages of some amazing beach reads, but now that we're entering into Fall – and with it, the start of another fashion season – we need to break out the big literary guns. To prepare, we've compiled a reading list of the best fashion fiction — a mix of popular chick-lit titles, some undiscovered gems, and a historical classic or two — that will entice any book lover with a soft spot for designer drama. Plus, it'll help make for a very stylish nightstand.
(But fair warning: reading any one of these will bring on an intense desire to go shopping for more than just another book . . . )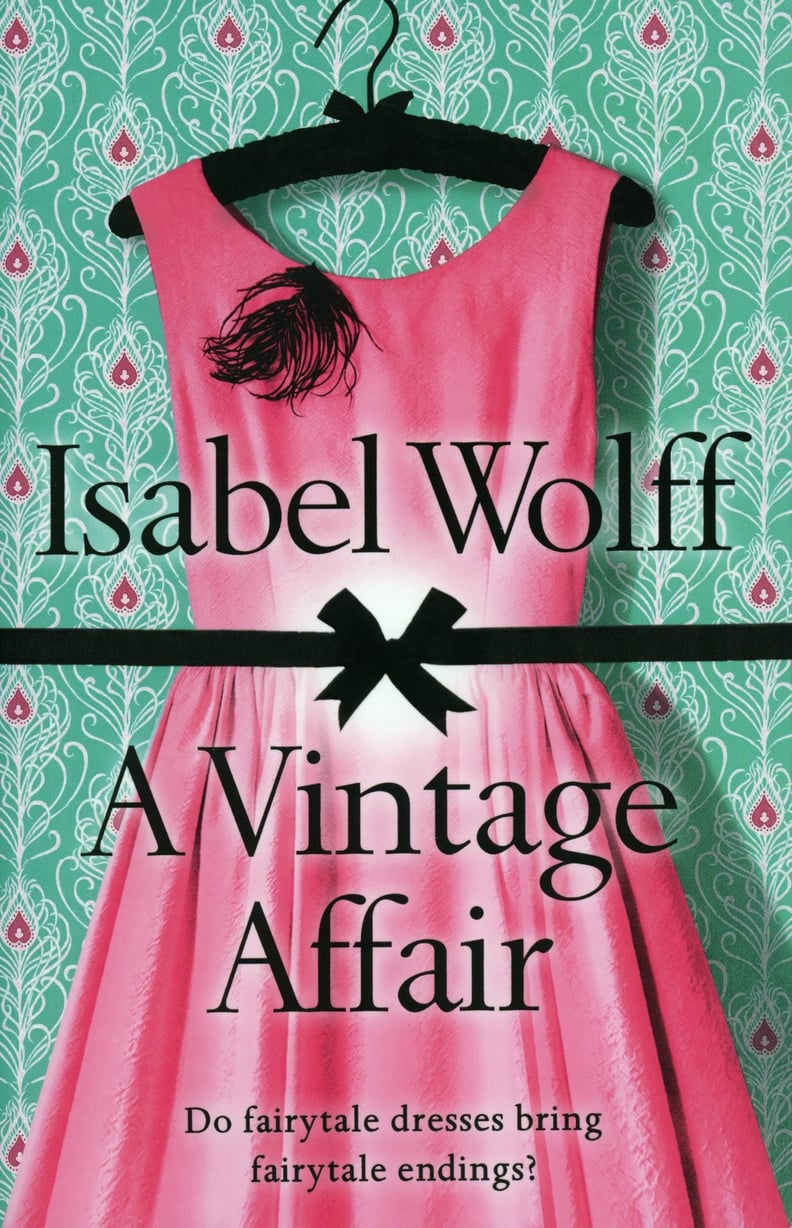 A Vintage Affair
In Isabel Wolff's 2010 novel, A Vintage Affair, Phoebe Swift leaves a plum job to open her own vintage clothing shop in London. She comes across an elderly Frenchwoman with an impressive wardrobe collection and one piece in particular that catches her eye — a child's sky-blue coat. As the two become friends, they discover an astonishing connection that proves clothes aren't just fabric and thread but a link to someone's past.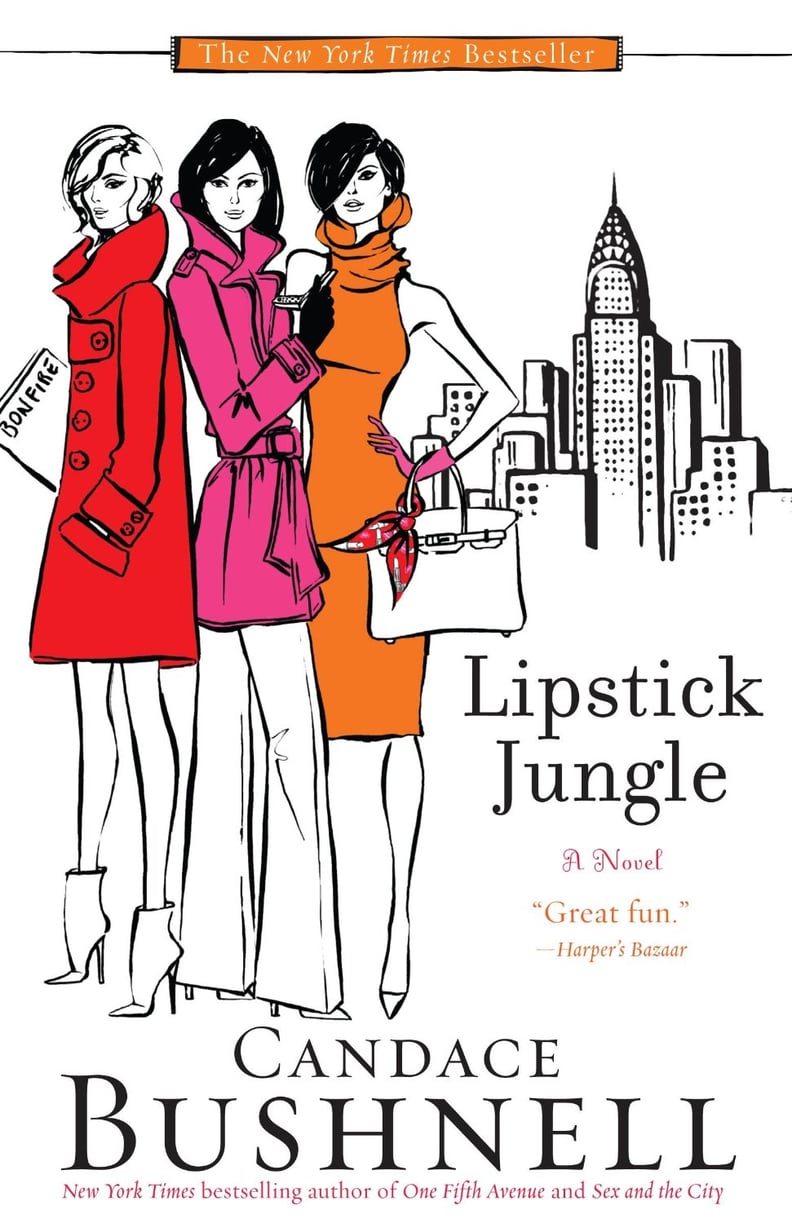 Lipstick Jungle
Although Candace Bushnell skyrocketed to fame thanks to her bestselling collection of essays (it was called something like Sex and the City, right?), she soon turned to writing novels based on the upwardly mobile women of Manhattan. In 2005's Lipstick Jungle, she chronicles the lives of three successful women, two of which have powerful careers in the fashion industry. There's Victory Ford, a designer struggling to keep her company afloat, and Nico O'Neilly, the editor of a Vogue-esque fashion magazine called Bonfire.
From the Memoirs of a Non-Enemy Combatant
It's not often you see high fashion mixed up with Homeland Security, but such is the case in From the Memoirs of a Non-Enemy Combatant, a 2012 novel by Alex Gilvarry. The story — peppered with well-researched tidbits of true fashion history — is narrated by a Brooklyn-based, Filipino-born womenswear designer named Boy Hernandez, who's also a Guantánamo detainee accused of being linked to a terrorist plot.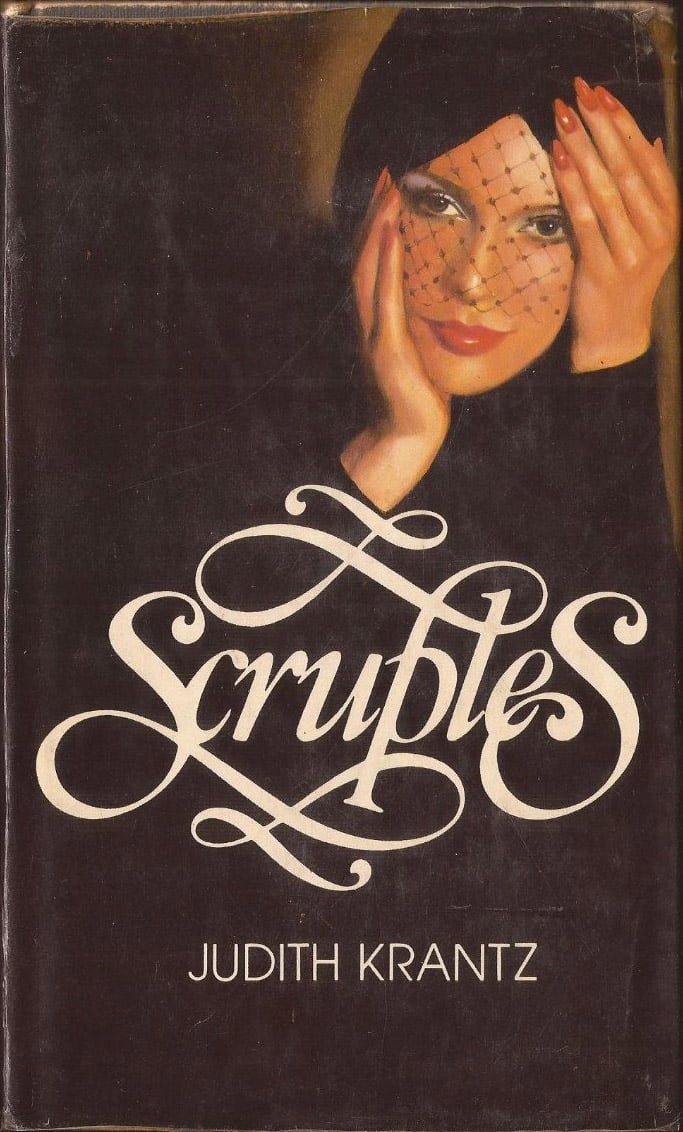 Scruples
Rodeo Drive became a globally recognized landmark thanks to Scruples, a hit 1978 novel by Judith Krantz that was translated into 20 languages and adapted into a smash TV miniseries. It follows the life of a girl named Billy who, after receiving a hefty inheritance, decides to open a luxury boutique in the Los Angeles residential community of Bel Air.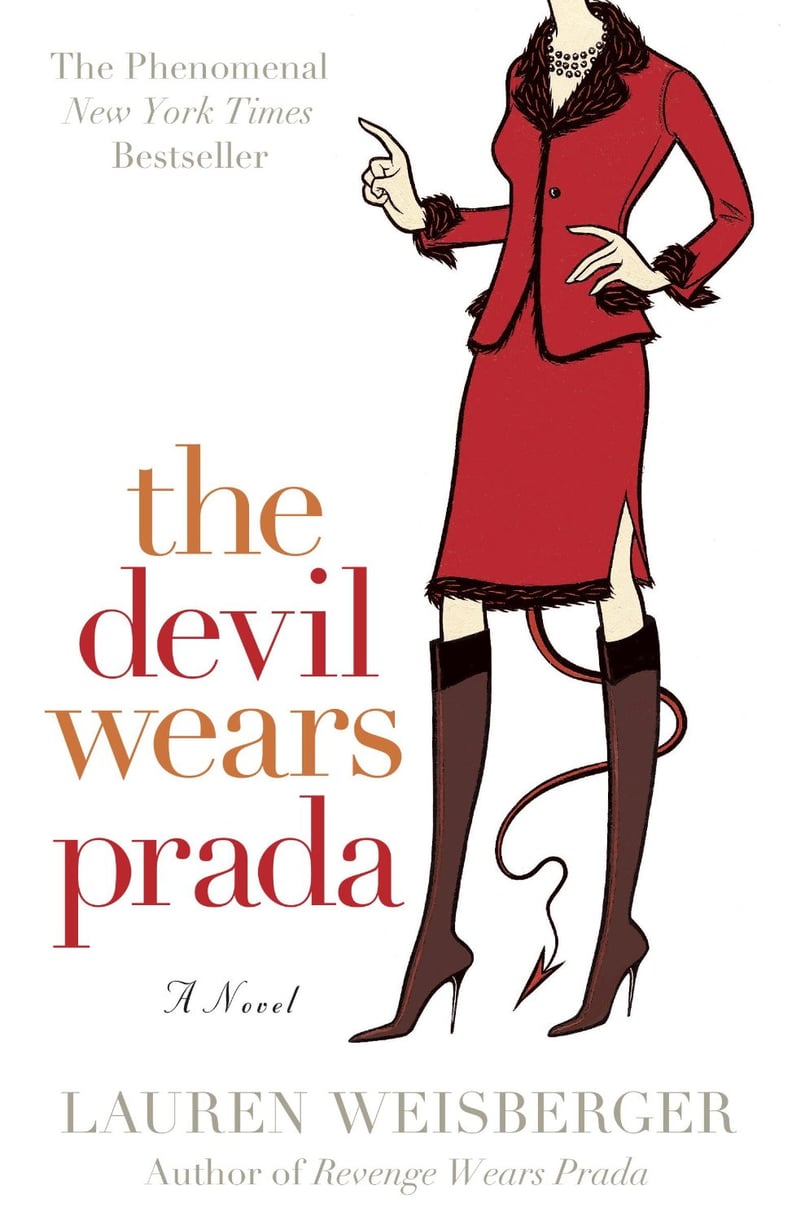 The Devil Wears Prada
You can't love fashion and not have seen the hit movie based on the 2003 novel, The Devil Wears Prada. The book, written by former disgruntled Anna Wintour assistant Lauren Weisberger, gives fashion fanatics an insiders' look at the publishing industry through the eyes of Andy Sachs, who suffers at the hands of her boss, Miranda Priestly, aka the Prada-wearing devil and ruthless editor in chief of Runway. From romps in the fashion closet to trips to Paris, it's hard to imagine why she's having such a tough time with a job that "a million girls would die for."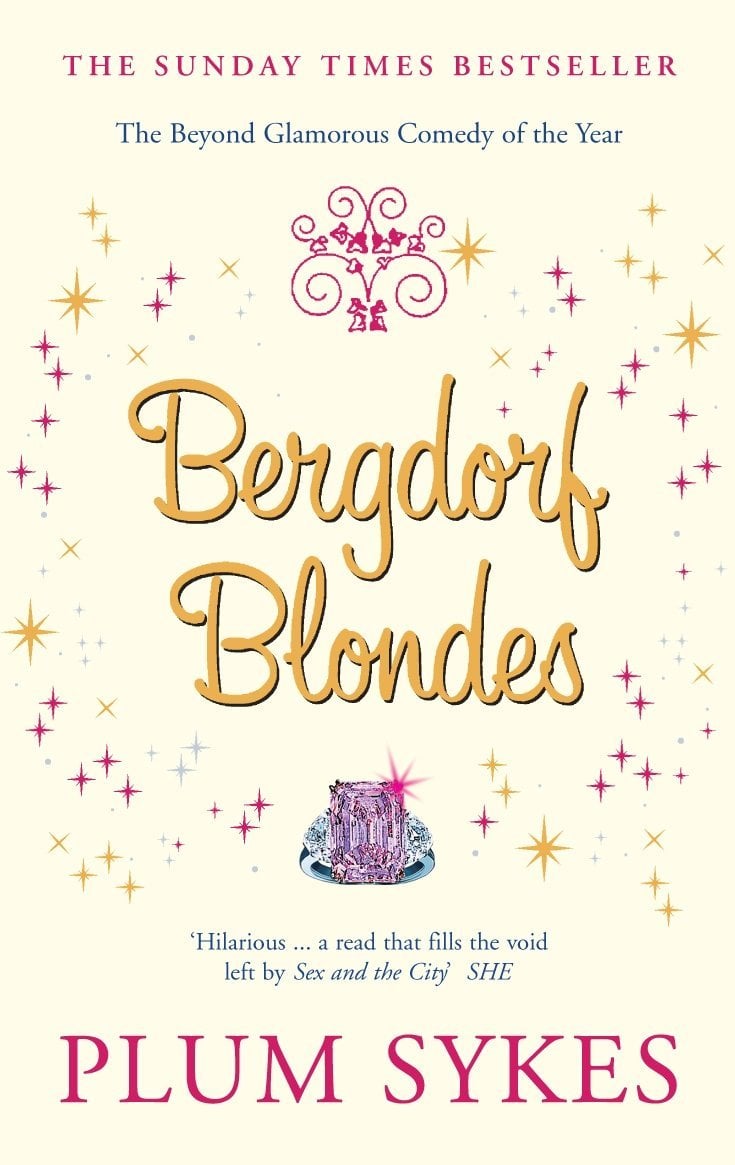 Bergdorf Blondes
It takes one to write one: English-born fashion writer and New York "it girl" Plum Sykes had more than a little working knowledge of the subject matter behind her debut novel, 2004's Bergdorf Blondes. A satire about the fashionable circles in New York City, it focuses on a few caricatures of real socialites — one being Julie Bergdorf, the blond-dyed heir to the real-life Bergdorf Goodman store, who was based loosely on retail heiress Elizabeth Woolworth.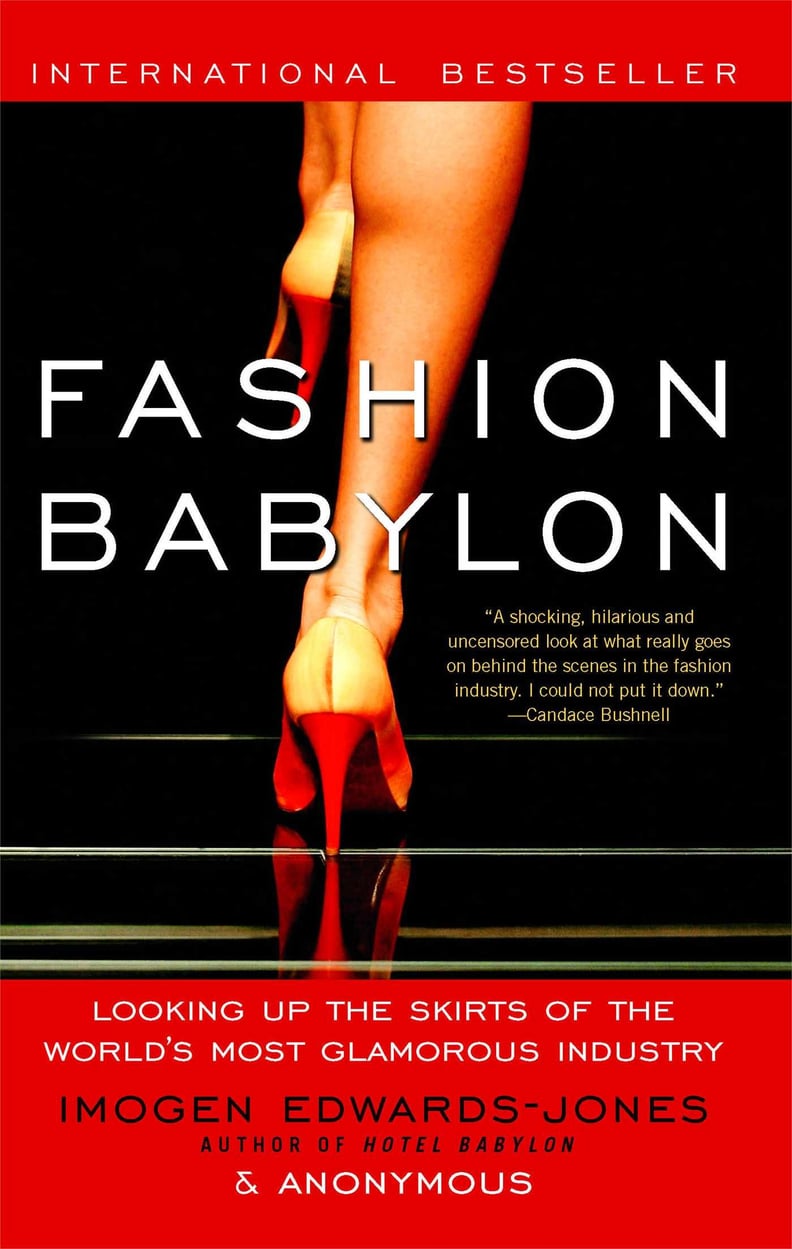 Fashion Babylon
Imogen Edwards-Jones's Babylon series offers exposés of different industries, from wedding planners to hotel chains to first-class airliners, using fictional characters but real incidents. Her take on fashion design in 2006's Fashion Babylon is a shockingly uncensored journey of producing a collection and follows a small London-based fashion house for six months starting the day after a major runway show.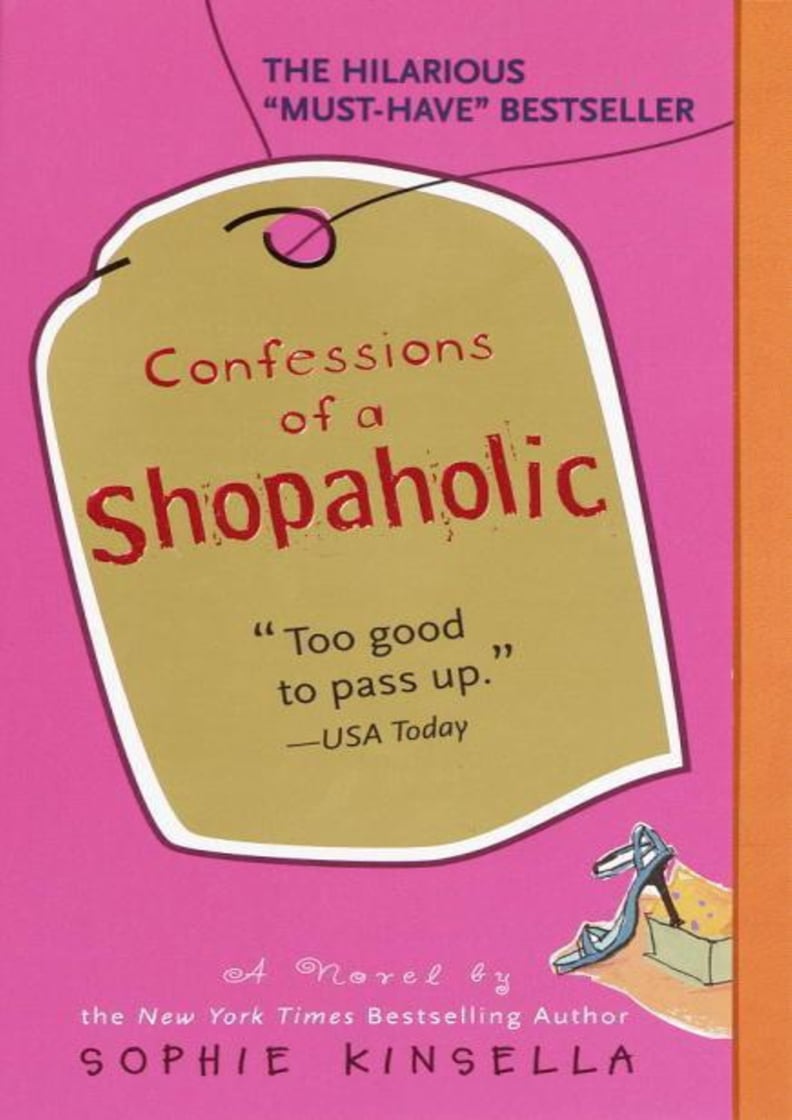 Confessions of a Shopaholic
The first in a seven-book series by Sophie Kinsella, 2001's Confessions of a Shopaholic — which
was later adapted into a film starring Isla Fisher — follows, ironically, a financial journalist named Becky Bloomwood who is in a serious amount of debt due to a severe shopping addiction. Her compulsion? For high-end home goods, pricey beauty products, and designer clothes that she rationalizes as "investments."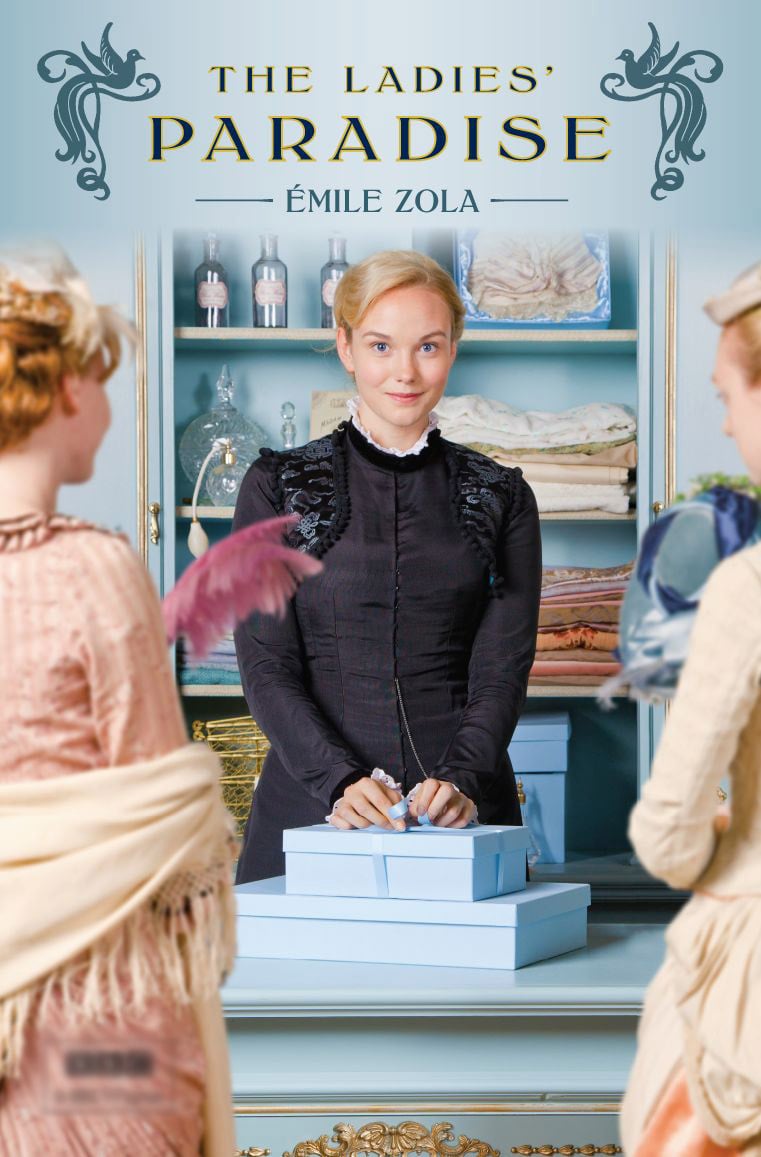 The Ladies' Paradise
Before chick-lit books became popular, there was The Ladies' Paradise, written in 1883 by Émile Zola and later turned into a series by BBC. The book captures the development of the mid-nineteenth-century department store, and this one was modeled after the famed Parisian store Le Bon Marché. Through the eyes of both the store's owner and a young saleswoman, the novel describes the "innovations" in tactics used to encourage consumerism among female shoppers to the staff's subpar working conditions, like 13-hour workdays and malicious gossip.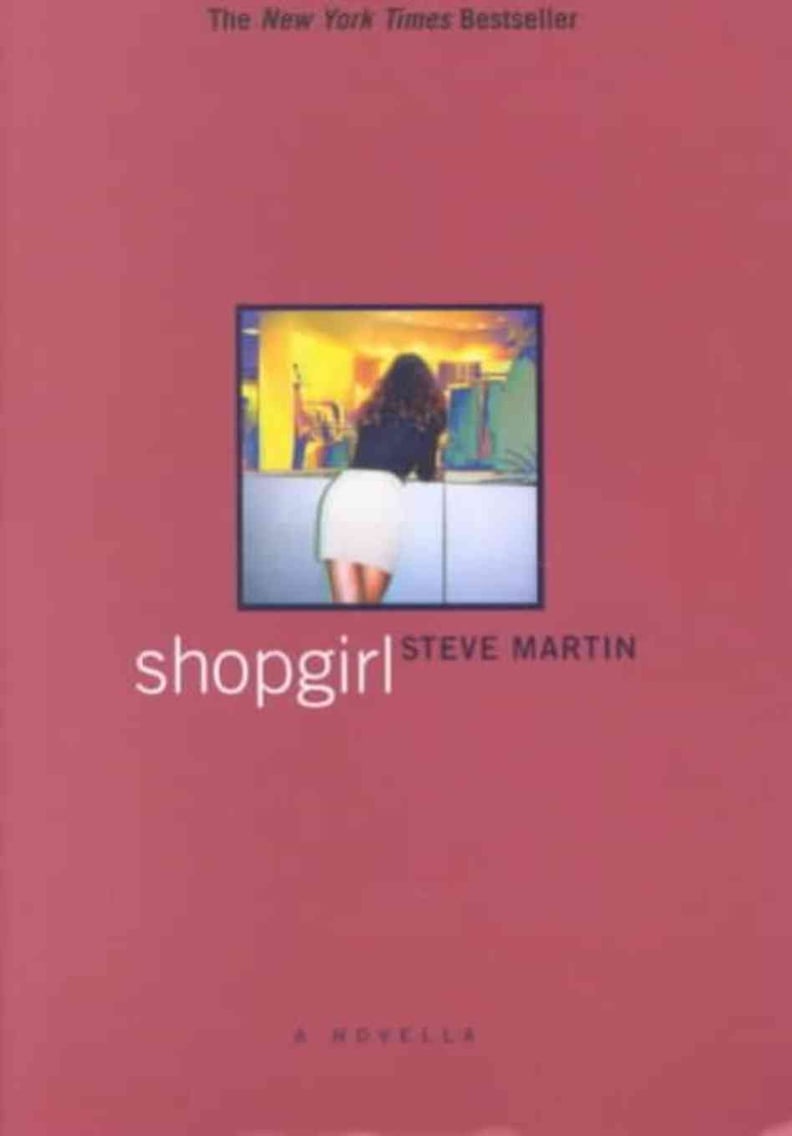 Shopgirl
Steve Martin penned the sharp 2000 novella Shopgirl before he starred in the film version. The titular character is a depressed, lonely woman who sells expensive evening gloves that no one ever buys at a Neiman Marcus counter in Beverly Hills. Her life gets decidedly more interesting when she forges relationships with two very different men.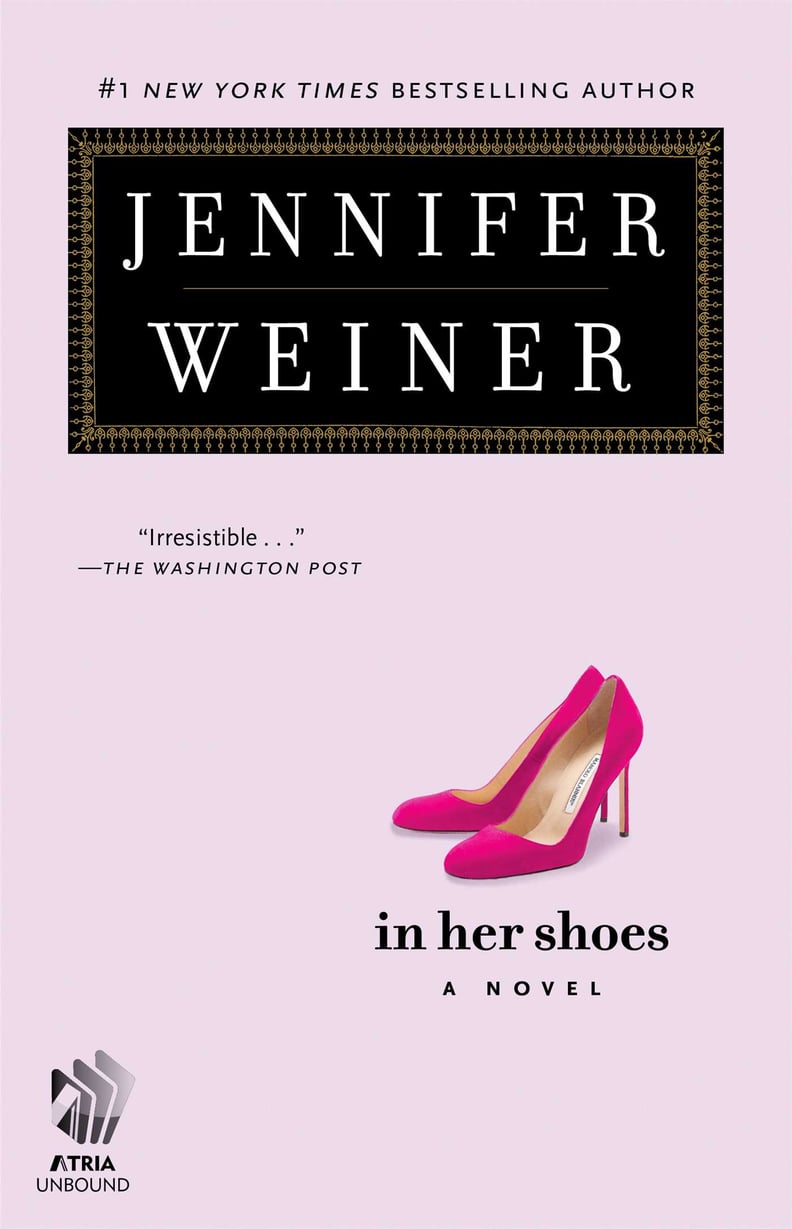 In Her Shoes
Popular chick-lit author Jennifer Weiner tells the story of two sisters in her 2005 book, In Her Shoes. The only thing they have in common, it seems, is their shoe size, which is a shame for Rose — a high-powered attorney with a true love for beautiful footwear, particularly of the Manolo Blahnik variety — whose younger sister Maggie is squatting in her apartment, wearing her favorite pairs, and wreaking havoc on her life.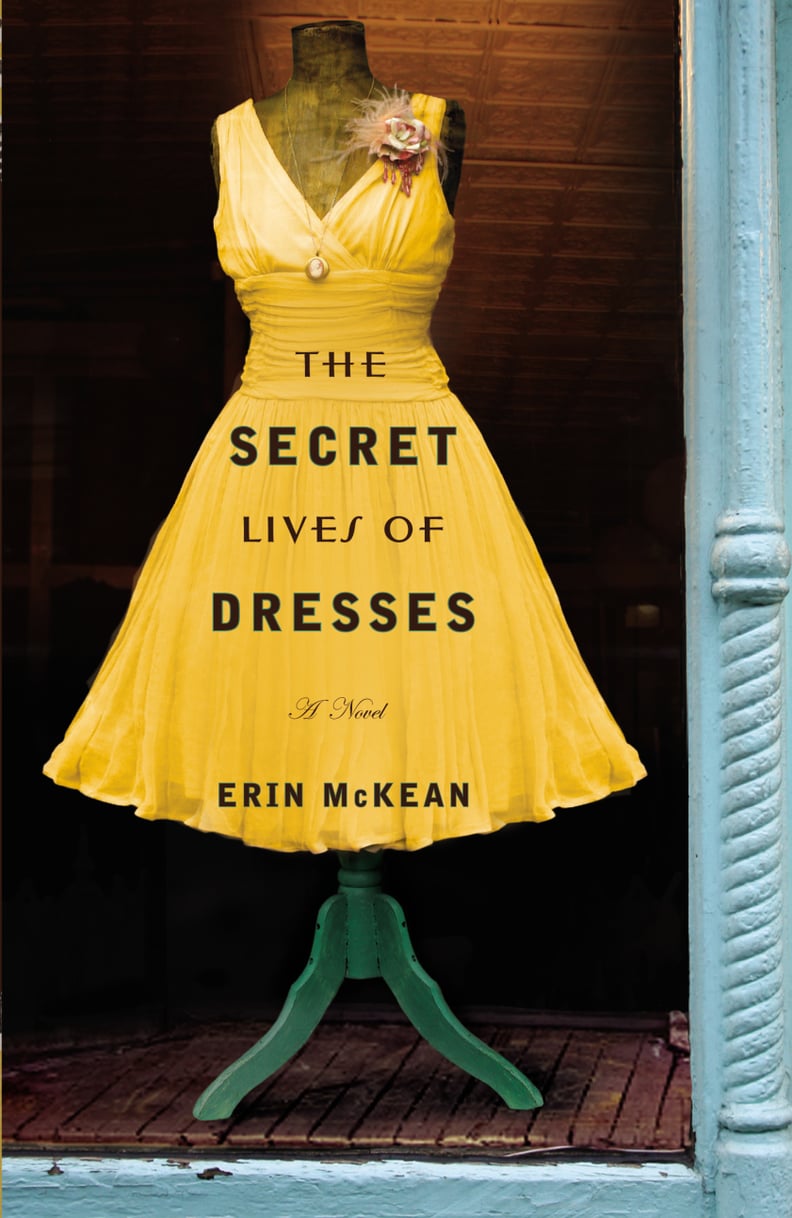 The Secret Lives of Dresses
Blogger Erin McKean's first book, 2011's The Secret Lives of Dresses, is a coming-of-age story with a fashionable twist. Following aimless college student Dora as she returns home to help her ailing grandmother, Mimi, she sets up shop at the family's vintage clothing store. More of a jeans-and-sweatshirt girl, Dora discovers that Mimi has stashed away secrets on pieces of paper tucked into the inventory but also that a money-hungry aunt wants to turn the shop into a touristy t-shirt stand.