Every editorial product is independently selected by our editors. If you buy something through our links, we may earn commission.
I am of the mind that there are few things more demoralizing than trying on jeans. I would rather try on swimsuits, that's how much I detest the experience. So when I find a pair I like, I cling to them, wearing them over and over again until they can't even be cut into jean shorts (ed. note: don't cut your jeans into jean shorts). While denim trends have ebbed and flowed over the years, I'm always going to be partial to a high-rise skinny jean. To me, it's like a great white t-shirt or little black dress. It never goes out of style and works with pretty much any outfit. I'd say about 90 percent of the jeans I own are high-rise skinny jeans, and for years, I've known that I can rely on my go-to pair, the Gap High Rise True Skinny Jeans ($80).
Why do I love these jeans so much? They are lightweight, are easy to travel with, and fit super well. Plus, they're stretchy and really comfortable, but they don't feel like leggings. I am personally a fan of stretch jeans, but I've turned all my friends on to Gap jeans, and they love the more rigid styles, too. They're on trend, comfortable, and easy to wear. There's really nothing better than that. Plus, none of these pairs are over $90, which is a win for your wallet. These pants look like they should cost double, even triple the price, but we won't tell if you won't.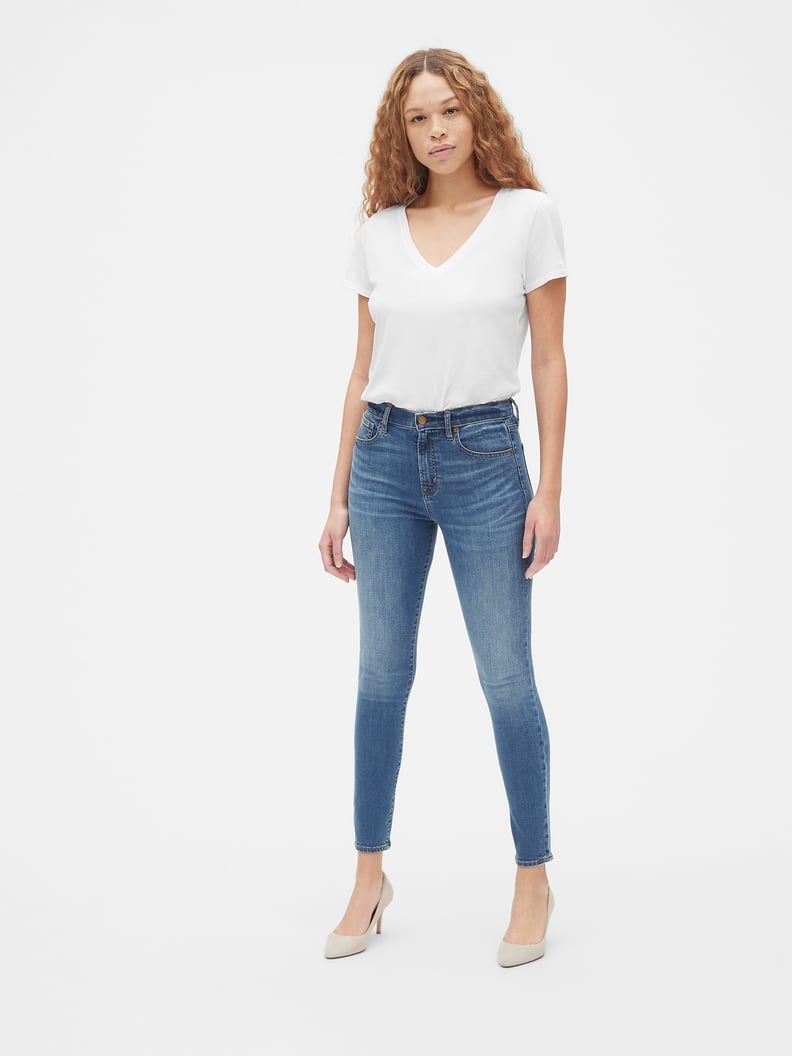 Gap High Rise True Skinny Jeans With Secret Smoothing Pockets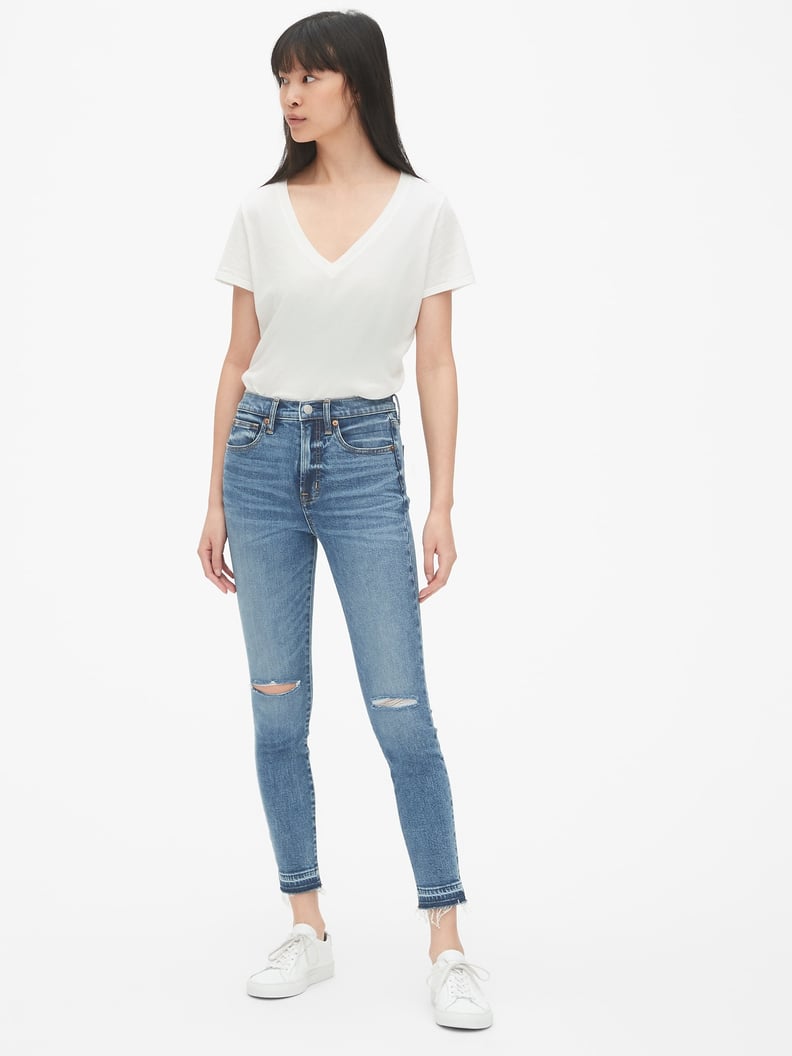 Gap High Rise True Skinny Ankle Jeans With Distressed Detail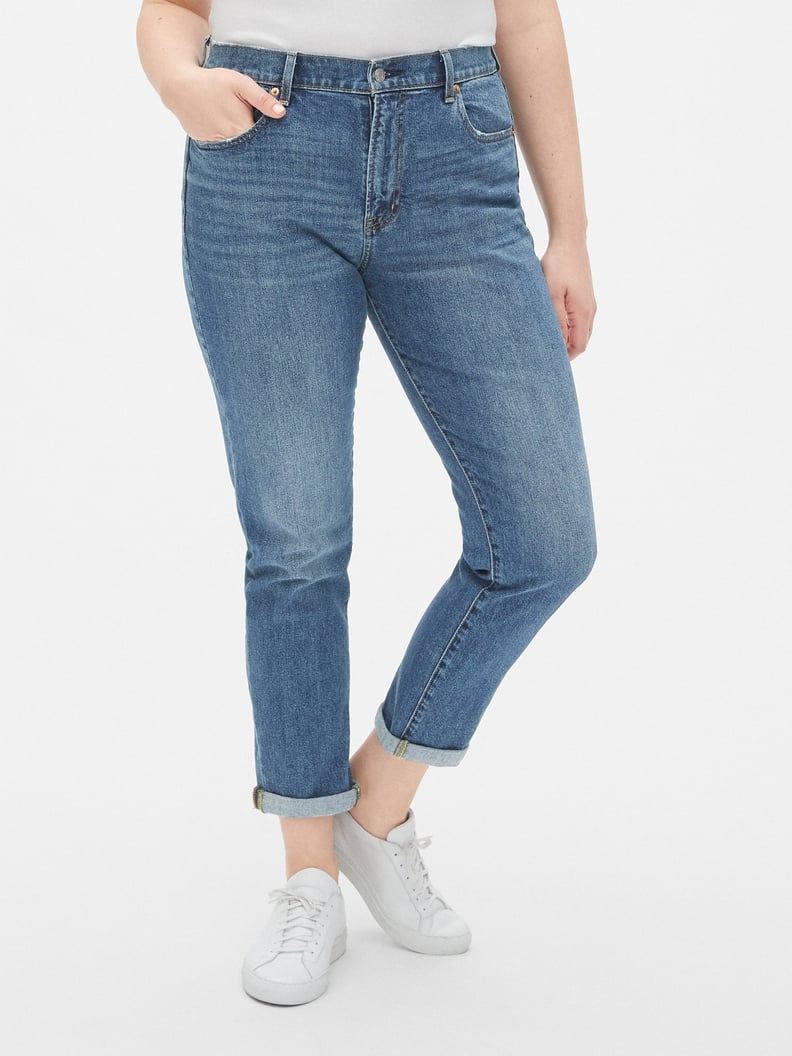 Gap High Rise Best Girlfriend Jeans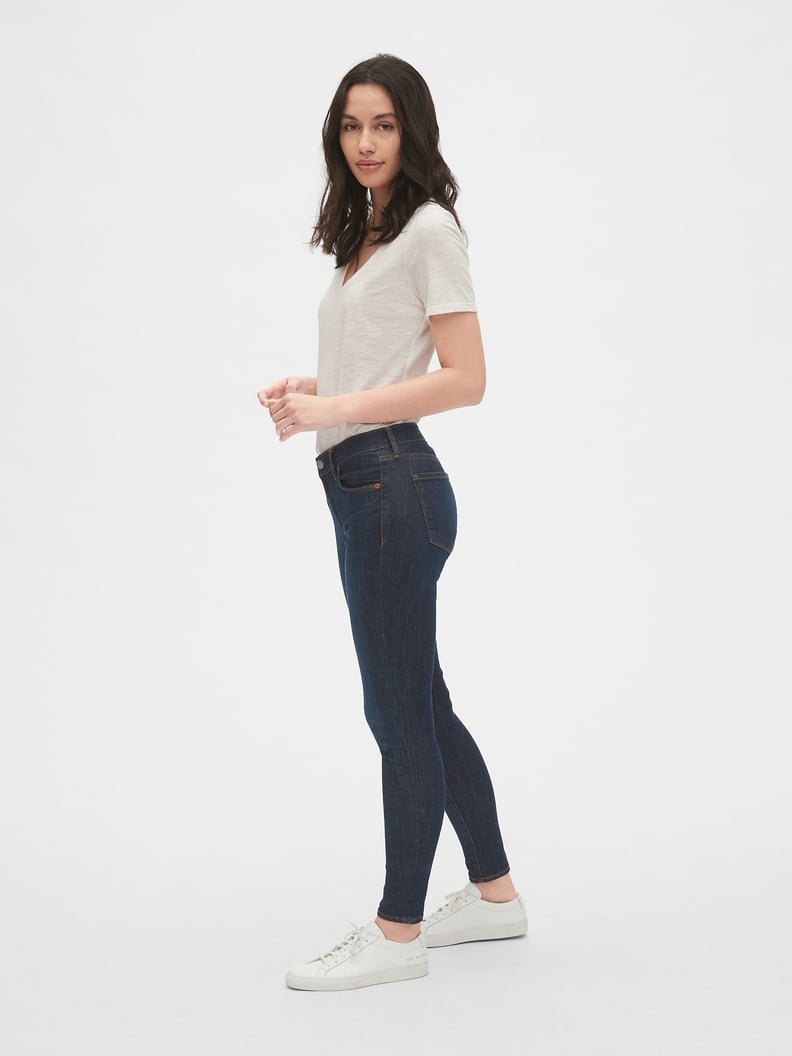 Gap Mid Rise True Skinny Jeans in Sculpt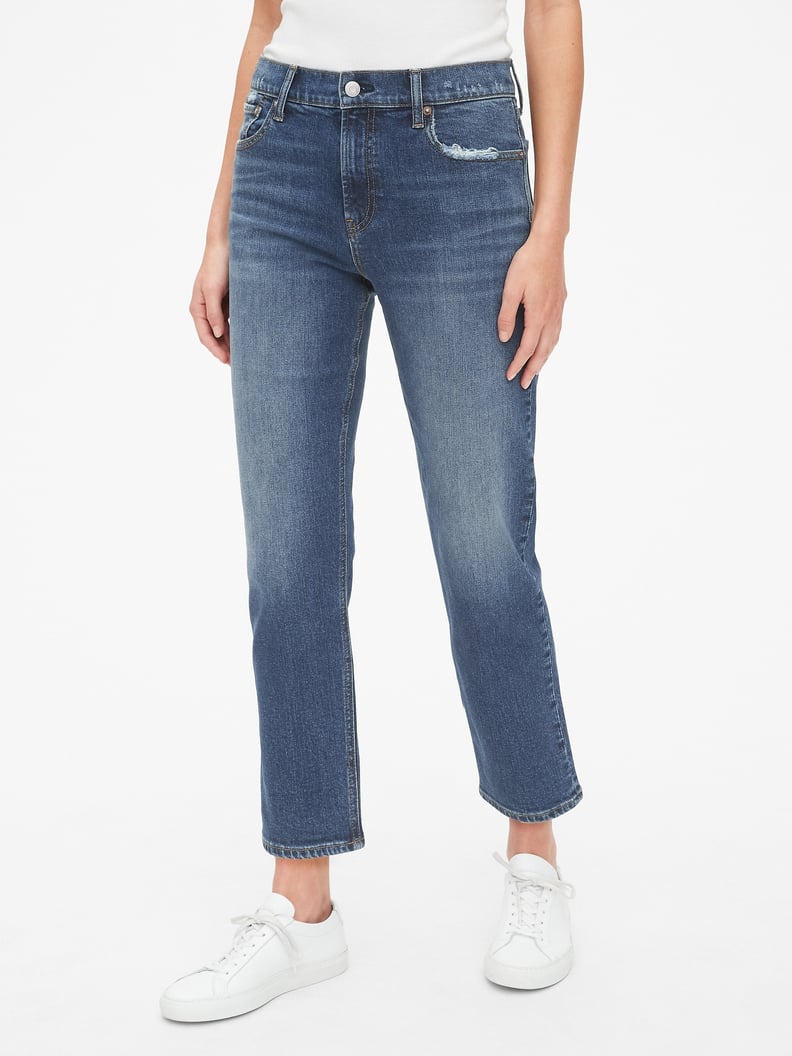 Gap High Rise Cheeky Straight Jeans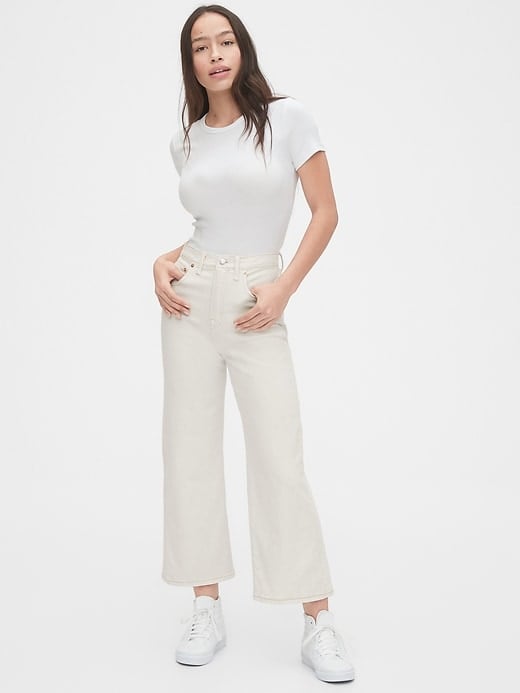 Gap High Rise Wide-Leg Crop Jeans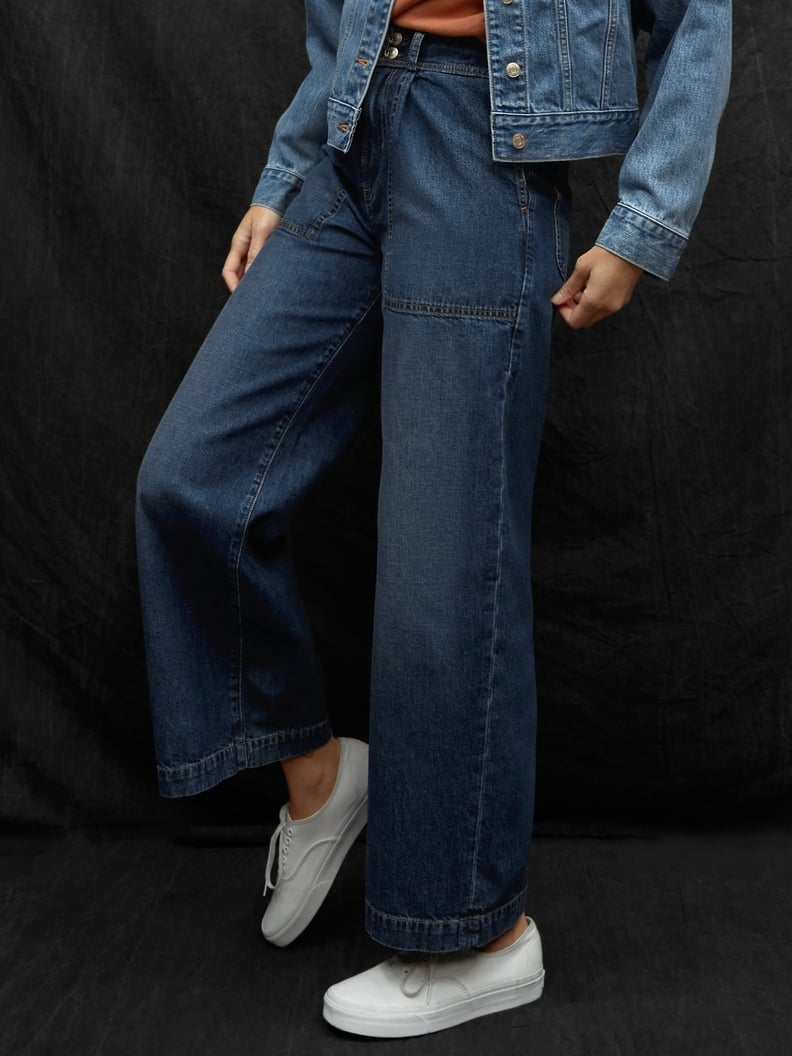 Gap Workforce Collection Sky High Rise Wide-Leg Jeans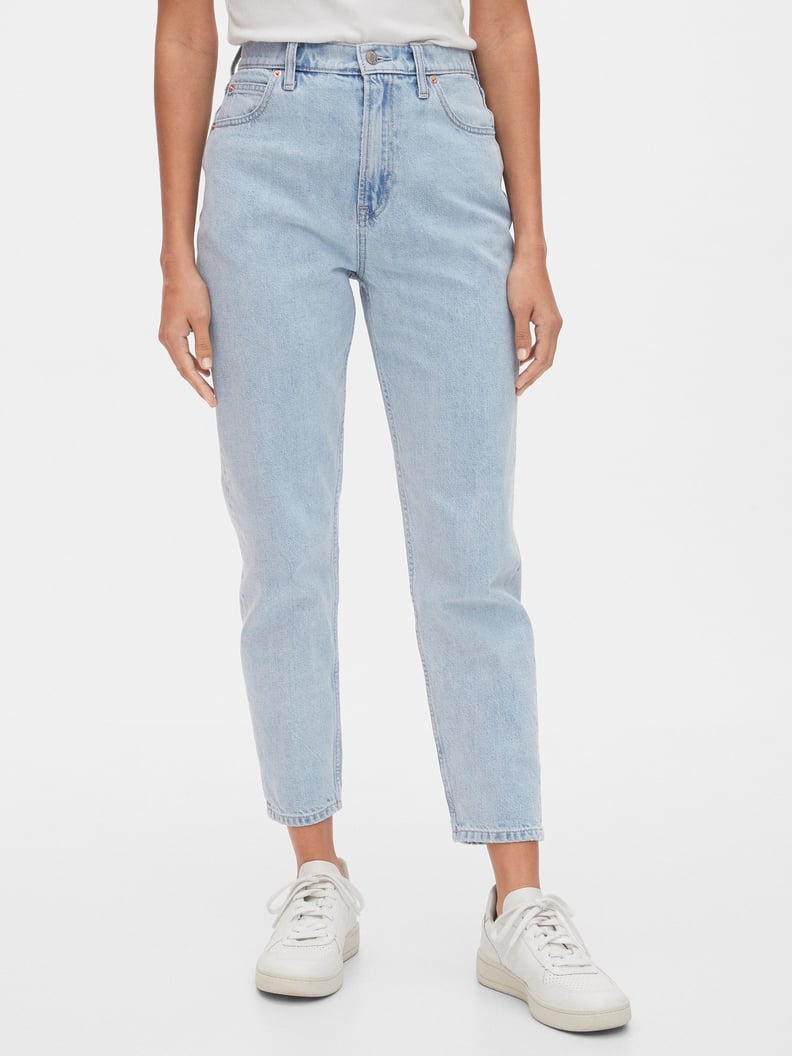 Gap Sky High Rise Mom Jean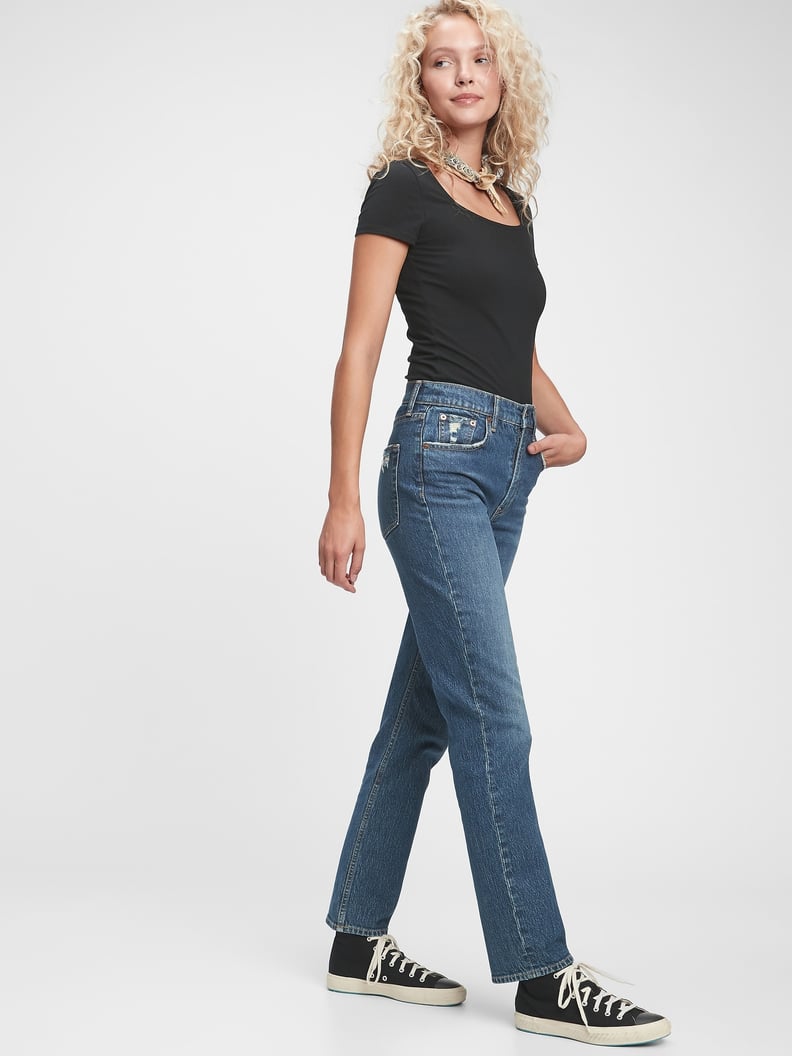 Gap Sky High Straight Leg Jeans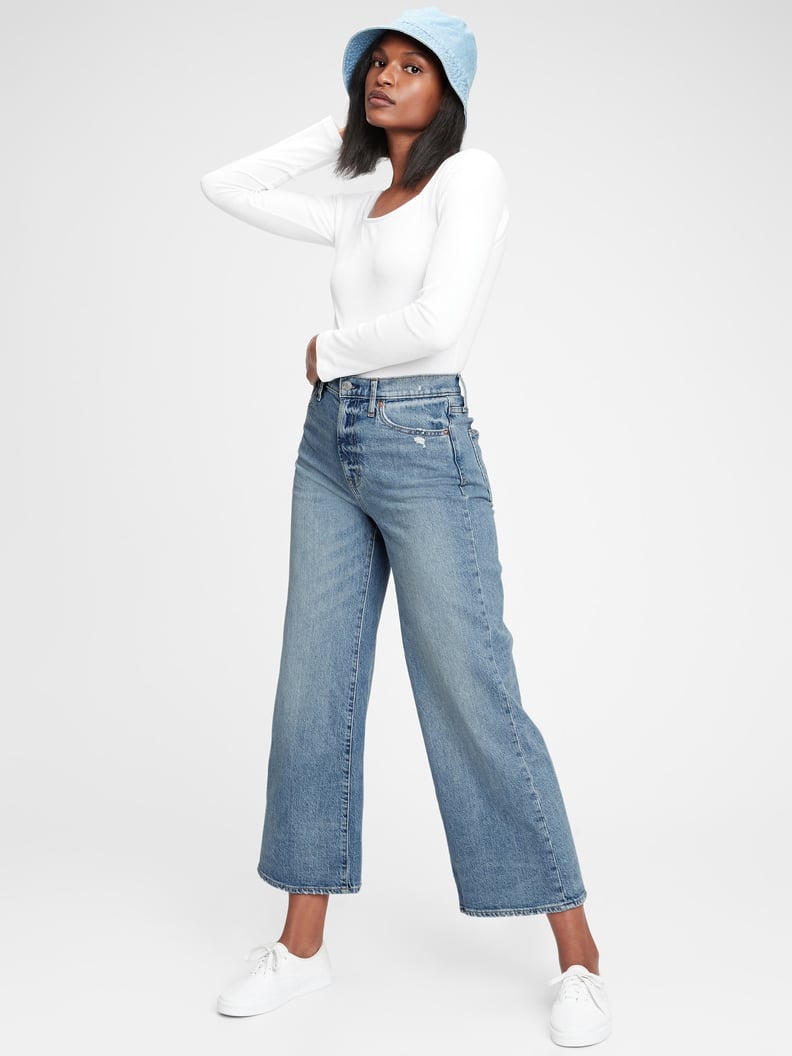 Gap Sky High Wide-Leg Jeans