Best Loungewear From Pact | Editor Review
This Sustainable Fashion Brand Makes My New Favorite Cozy Clothes
As POPSUGAR editors, we independently select and write about stuff we love and think you'll like too. If you buy a product we have recommended, we may receive affiliate commission, which in turn supports our work.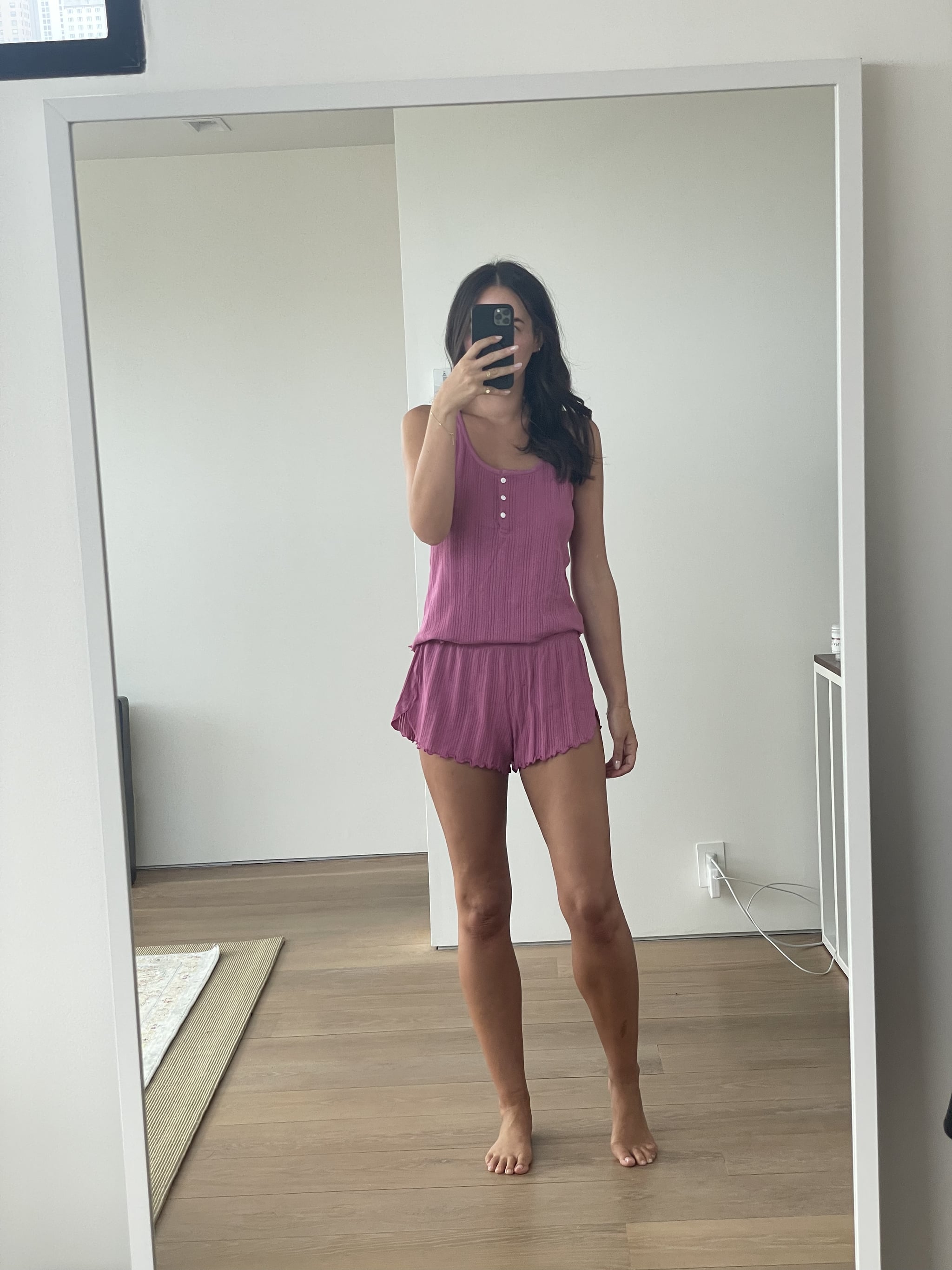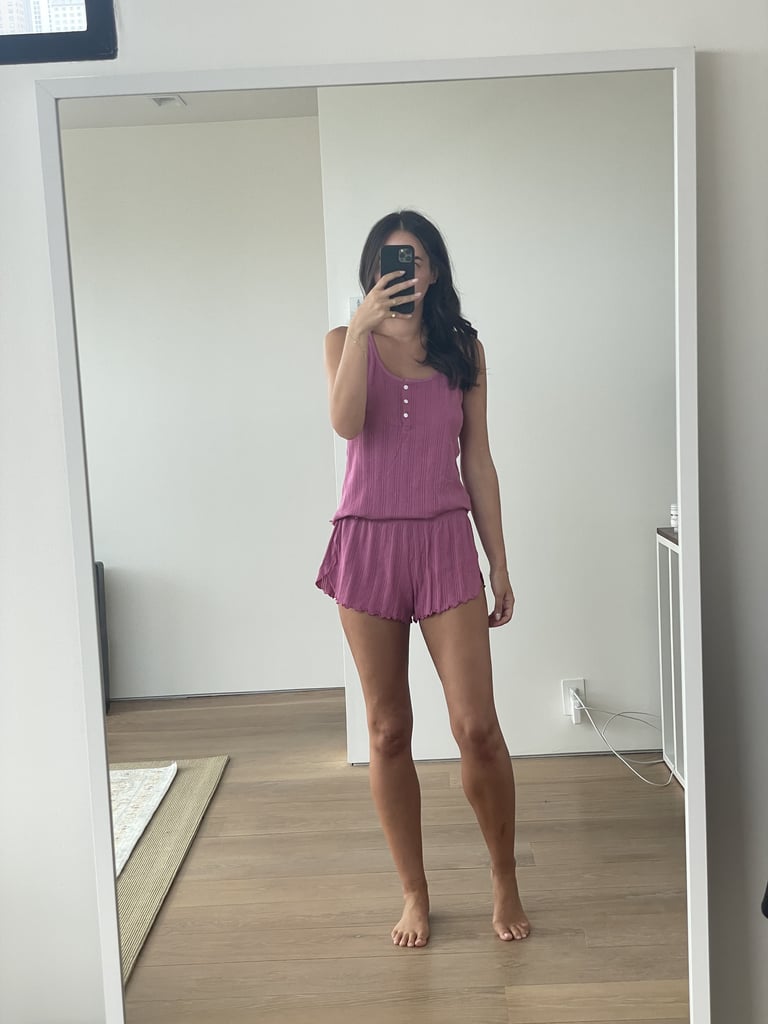 I'm obsessed with loungewear — there's really no other way to put it. Whether it's scouring Amazon for its latest cute sets or scrolling my Instagram feed for inspiration, basics I can relax in are my most purchased product. I recently tried a new brand called Pact, a clothing company focused on producing affordable, sustainable, quality clothing, and I have to say — I'm impressed. Pact has tons of amazing clothing options, but keep scrolling to see the products I can't stop wearing on repeat.
I'm a sucker for pajama sets, and I typically add them to the top of my holiday wish list every year. I tend to opt for sets that offer tanks and shorts because I get hot while sleeping, and I found the perfect set with Pact's Flirt Hem Sleep Set ($36). The first thing I noticed was the color, which was absolutely stunning, even more so in person than online. The next thing I noticed was how soft the set was — the material honestly felt like butter against my skin. After sleeping in them repeatedly, I can confirm that not only are they super soft and comfortable, but the material is breathable as well. This pair of PJs has quickly made its way to the top of my list of favorites, and I'm already planning on buying a few more in different colors.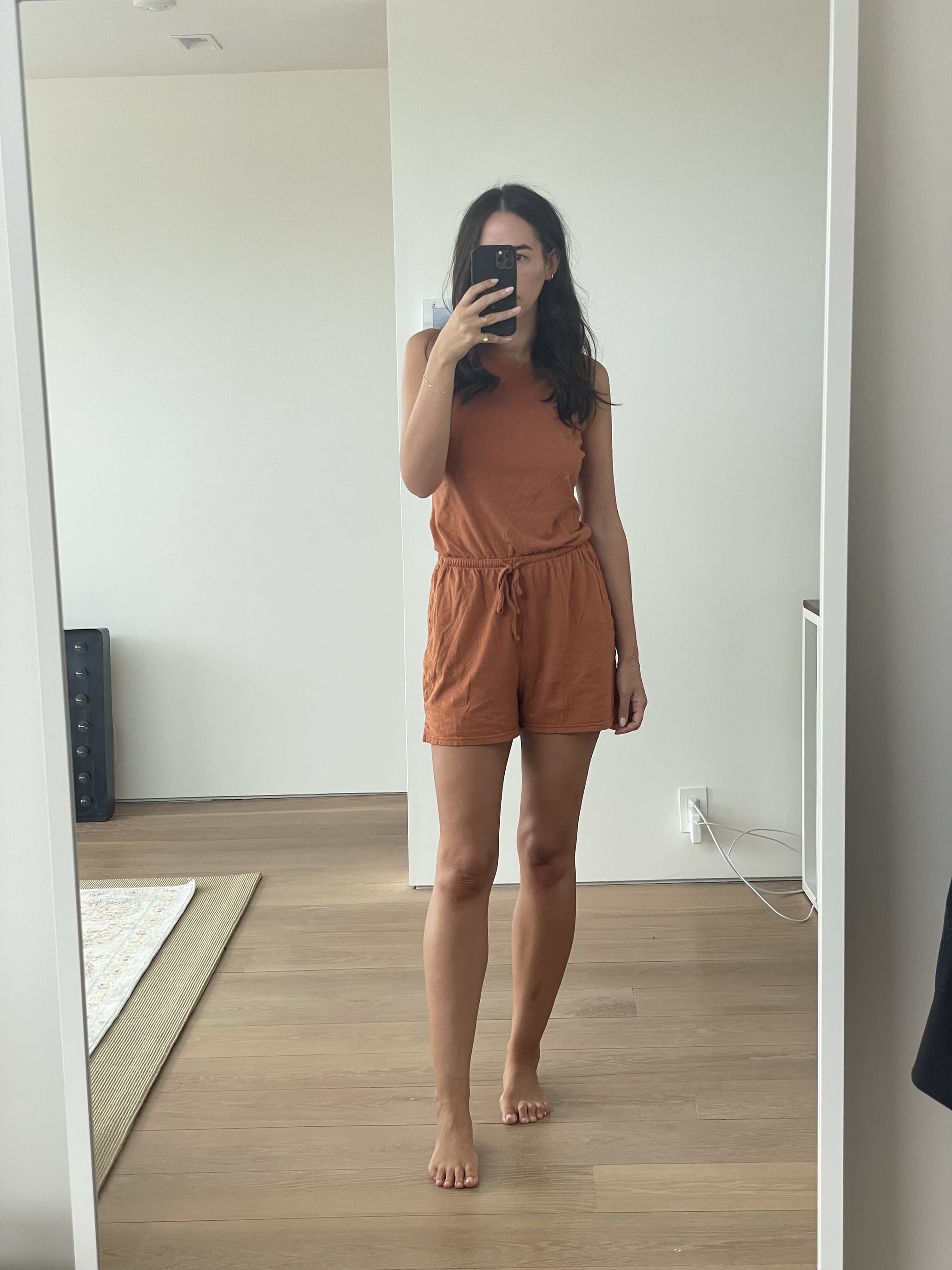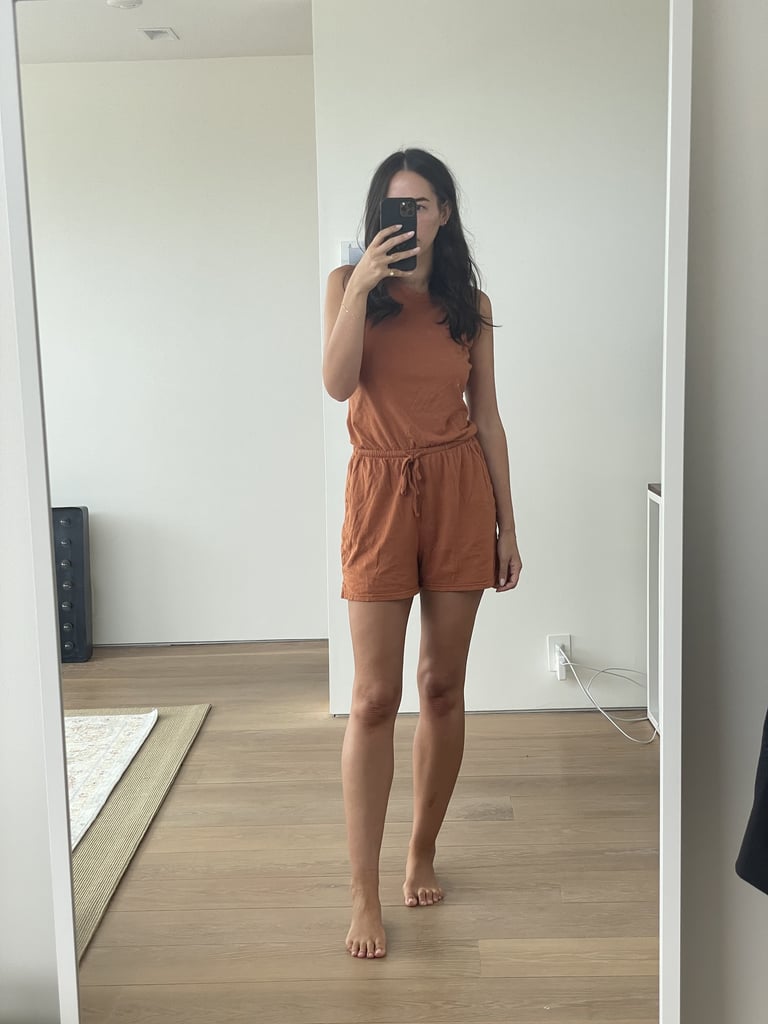 I've always been a big fan of rompers, and Pact's Hemp Blend Leisure Romper ($45) is no exception. I wore this romper on a recent road trip to LA, and it was so convenient and comfortable, I already want it in more colors. I've actually worn it more than four times since I got it, and while it's my new favorite piece of clothing for lounging around the house, I've also worn it out on a couple of occasions. Paired with a denim jacket and cute sneakers, this romper is perfect for running errands or grabbing a quick bite to eat with my friends.
I typically judge my clothing purchases on three things. I want to purchase items that are affordable, good quality, and, of course, cute. Pact scores a 10/10 in all three categories. Its products are exceptionally affordable for the quality, which is amazing. I always wait to judge quality after a first pass through the washing machine, because I've found that washing clothes can really determine how well they were made. Washing my Pact items only made them softer, if anything, and they look as good as they did on the day I first got them.
All of Pact's products are made with organic cotton, and the brand partners with Fair Trade Certified factories. The bottom line is that Pact will definitely be my new go-to brand for basics. I'm absolutely planning on adding another one of their sleep sets to my holiday wish list, and I'm already eyeing a new arrival (a super-cute utility jumpsuit) for fall. If you're looking for a clothing brand that makes cute clothing you can feel great about purchasing, look no further than Pact!
Image Source: POPSUGAR Photography / Renee Rodriguez