Beyoncé's Colorblock Blazer and Matching Fitted Trousers Have Us Ready to Get in Formation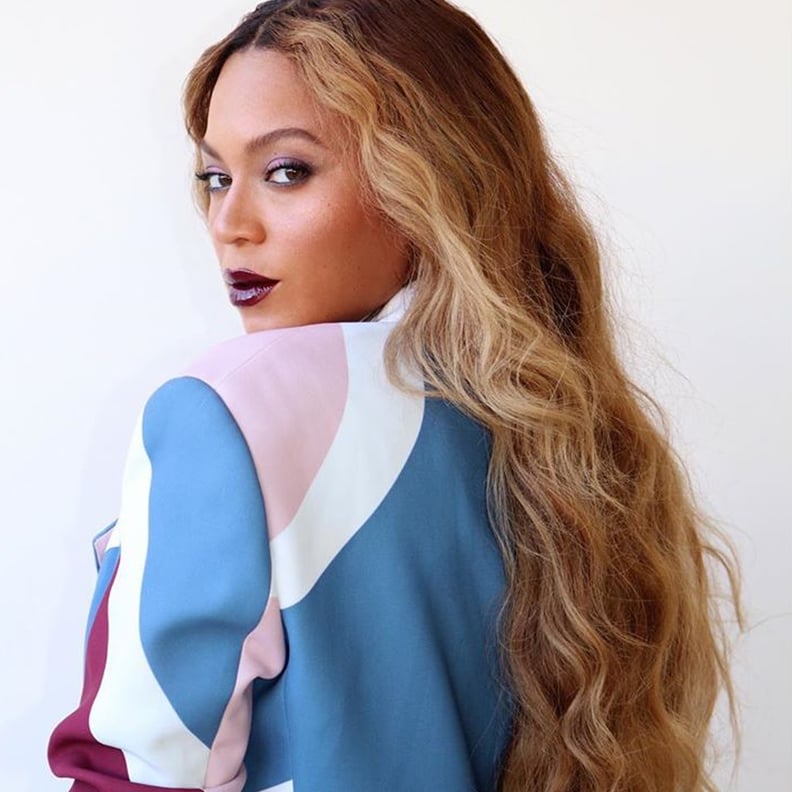 Beyoncé went business casual in a recent series of photos uploaded to her Instagram account — which is to say she looked drop-dead gorgeous. Keeping it as classy as always, the "Spirit" singer wore an oversize colorblock blazer and matching fitted trousers by Lebanese label Jeux de Mains, and we'd like to find out how to get our hands on her look ASAP, please.
The blazer featured blocks of color in periwinkle blue, cotton candy pink, and maroon, while the trousers carried on with the pattern in sherbet orange and lemonade yellow — such a unique look! Like a true queen, Beyoncé paired the look with matching gloves and maroon lipstick that brings out the darker tones in her already incredible outfit. Keep scrolling to take a closer look at Queen Bey's stylish pantsuit.