Business Casual Outfit Ideas
Wondering What "Business Casual" Looks Like? These Outfits Are the Answer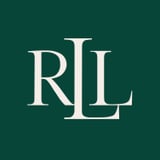 What happens when you need to dress up from 9-to-5 but down for all the other hours? We've partnered with
Lauren Ralph Lauren
to show how one woman is adapting her wardrobe and defining "business casual" for herself.
Many women struggle with building a professional wardrobe, but for Kimberly Stuart, the opposite is true. As a realtor with 15 years under her belt, she has plenty of experience looking polished for work. Her challenge is finding pieces to wear when she's not working — adapting her wardrobe to suit the new laid-back beachside community her and her husband call home. When they relocated, the first thing she noticed was how friendly and close-knit the residents were. The second thing was that her daily uniform wasn't quite going to cut it in such a casual environment.

"My style is classy and sophisticated," she shared. But in her community, people rarely dress up. "Everyone wears jeans and t-shirts." As she's looking to get more involved in the area, attending social functions and networking, her hope is to find a happy medium between "business" and "casual," seamlessly combining timeless workwear with more relaxed pieces. And the Lauren Ralph Lauren Fall 2019 collection is a good place to start. With easy but elevated separates she can mix and match, Kimberly is now armed with a slew of social outfits that better suit her surroundings, leave a lasting first impression, and most importantly, still make her feel like herself.
As a lover of both patterned dresses and neutral colors, this gray-toned knit jacquard dress is a no-brainer for Kimberly. "I love this style of dress," she noted. "I see myself wearing this on a chilly day. It's very chic, yet casual." The knit fabric keeps it ultracomfortable — like wearing your favorite cozy sweater — while the body-grazing silhouette brings a sultry vibe. While Kimberly noted that this look could work for the office, it works just as well for a day around town. All she needs to add is a pair of tan ankle boots.
Blazers may be a mainstay in Kimberly's daily work wardrobe, but that doesn't mean they can't work outside the office, too. While she noted that it's considered dressy for her community, this blazer and jeans combo is the ideal outfit for meeting her husband for dinner after work. "Date night for me is dressing in a nice pair of jeans, a nice blouse or blazer, and strappy heels or pumps," she shared. "I like to look effortlessly stylish."

A gray herringbone blazer is timeless, but pair it with straight-leg jeans in the same gray hue and it suddenly takes on a modern, more casual approach. Take notes from Kimberly, and go all-in with the monochrome trend by adding a gray sweater underneath the blazer. Then, for a pop of color, a pair of pumps in a warm snake print is a subtle nod to one of the season's hottest trends.
This is a look Kimberly likes to refer to as "upscale casual." With the classic crew neck fit of the wool sweater and the delicate pleats of the skirt, it's graceful and feminine. But it's also unexpectedly playful thanks to the plaid print mixing. Grounded with a pair of tall black suede boots, Kimberly can take this outfit from day to night. "I could meet friends for brunch or happy hour in this, my husband for dinner, or attend any social networking event."

Credits: Photographer: Matthew Zach; Art Director: Meg Konigsburg; Wardrobe Stylist: Lisa Bae; Hair and Makeup Artist: Stephanie Navarro; Set Designer: Emily Baker; Producer: Cassie Doyle