Blake Lively Opens Up About Postpartum Style Insecurities
Blake Lively Says She Struggled to Find Clothes That Fit After Having Her Third Baby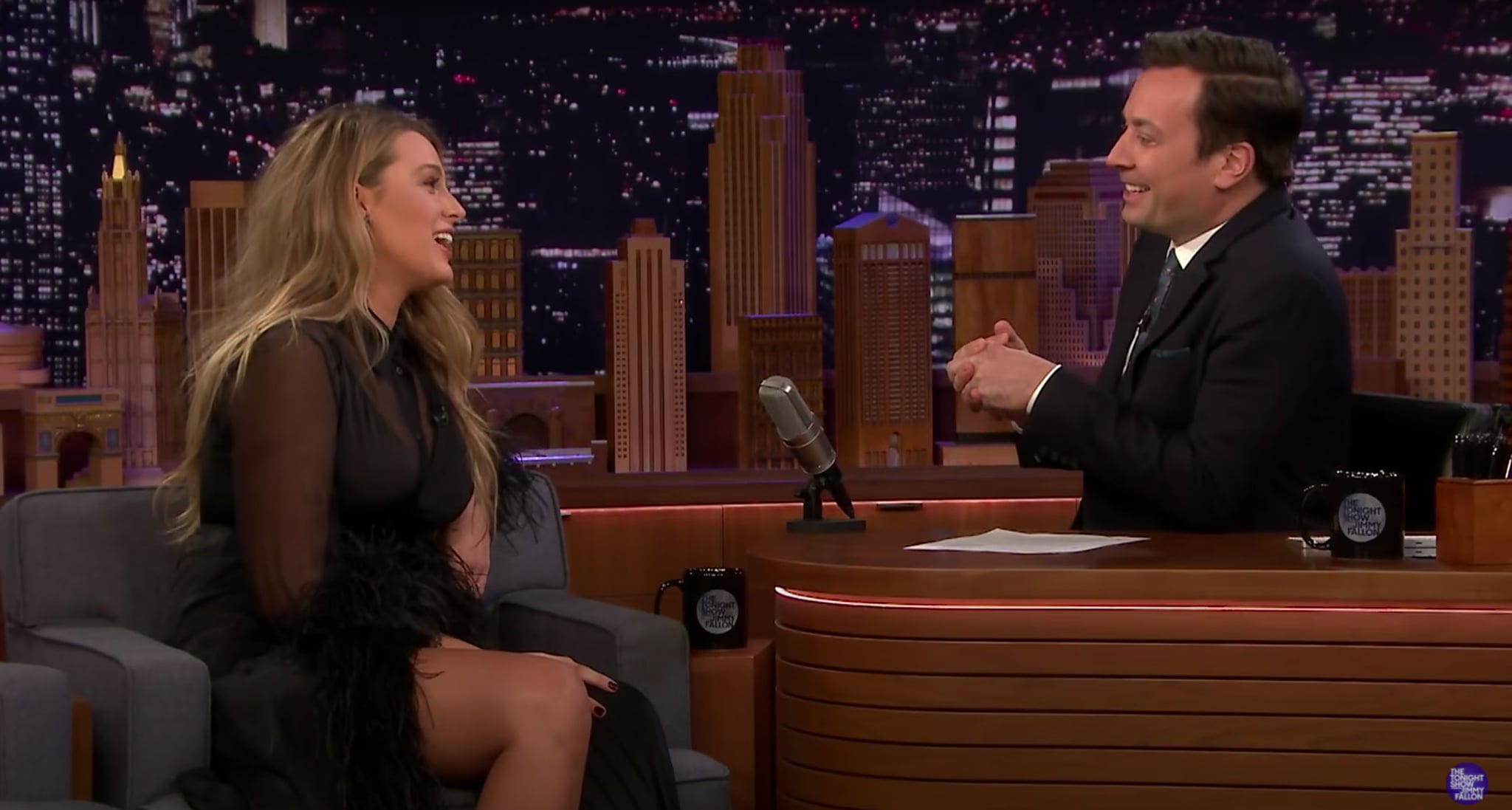 Blake Lively spent the weekend getting reflective on the timeline, which included a look back at her postpartum fashion. The Rhythm Section actress and mom of three spoke candidly about the struggle to find outfits after giving birth to her youngest daughter with Ryan Reynolds, Betty.
Blake posted a photo from her January 2020 interview on The Tonight Show Starring Jimmy Fallon on Instagram, for which she pieced together an outfit using a Lanvin shirt and Net-a-Porter dress. "No one had samples that fit me after giving birth," she explained. "And so many clothes from stores didn't fit either. So. Many."
She continued: "It doesn't send a great message to women when their bodies don't fit into what brands have to offer. It's alienating and confusing. And I wish I felt as confident then as I do now, a year later looking back. That body gave me a baby. And was producing that baby's entire food supply. What a beautiful miracle. But instead of feeling proud, I felt insecure. Simply because I didn't fit into clothes. How silly is that in retrospect."
Blake praised Megababe founder Katie Sturino for her determination to challenge "brands to do better, helping women to not feel alone." These steps toward progress remind Blake (and all of us) to expect more from the designers we love. After all, every woman deserves to feel beautiful in whatever she wants to wear.