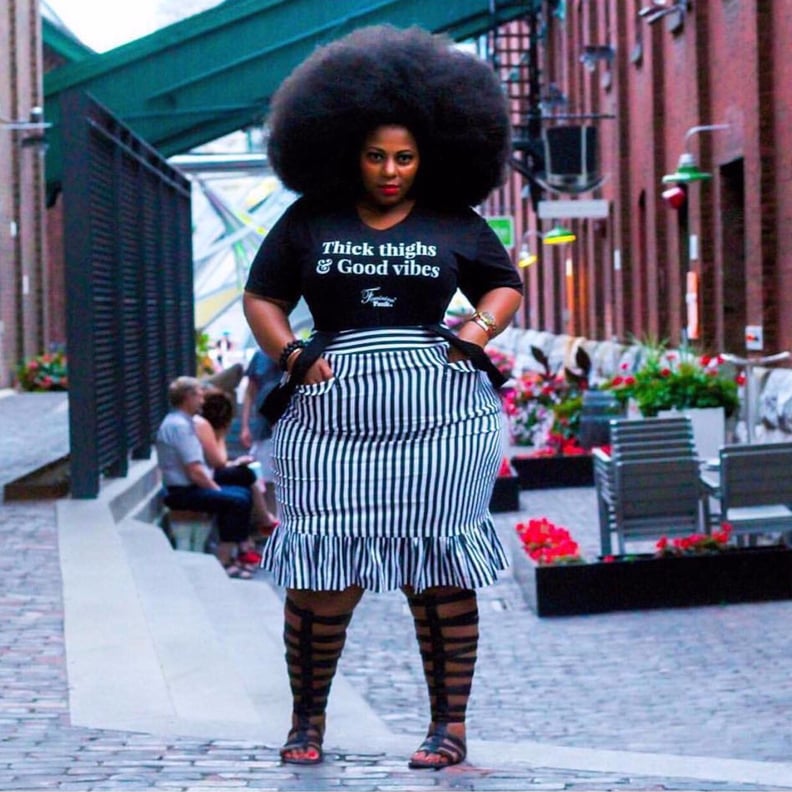 As POPSUGAR editors, we independently select and write about stuff we love and think you'll like too. If you buy a product we have recommended, we may receive affiliate commission, which in turn supports our work.
When it comes to graphic t-shirts these days, we're admittedly pretty darn picky. We won't settle for just any corny mantra splashed across the front (looking at you, every "Live, Laugh, Love" shirt out there), and we've finally found a badass collection of tops that sends a message we can totally get behind.
Feminine Funk is the online retailer behind those body-positive shirts, tank tops, and dresses that are currently spreading like wildfire all over social media. Founded by Nicole Grier in 2011, the company's apparel features unapologetic phrases about self-love and body acceptance, such as "My thighs touch because I'm a mermaid" and "Big brows, big thighs, big hair, and big dreams." Can we get a "hell yeah"?
Feminine Funk was born from a desire to inject some much-needed positivity into a world where women are constantly being told how to alter their bodies. "If you search online for 'stretch marks' or 'cellulite,' the only thing that comes up are ways to get rid of it," Nicole told Yahoo Style. "Are you serious? I'm a badass woman and I take pride in my body."
Nicole wants the apparel's bold slogans to be a "daily mantra for women," and they most certainly are! Read on to see a handful of gorgeous bloggers and influencers proudly sporting these cool-as-can-be tees, tanks, and dresses, then shop some of our favorite Feminine Funk picks for yourself.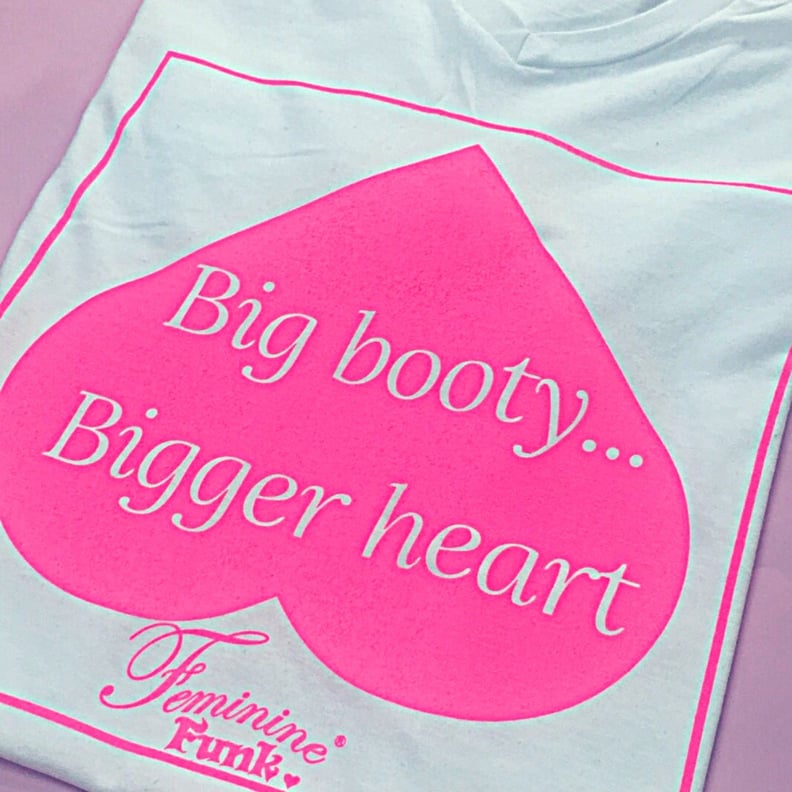 Big Booty Bigger Heart V-Neck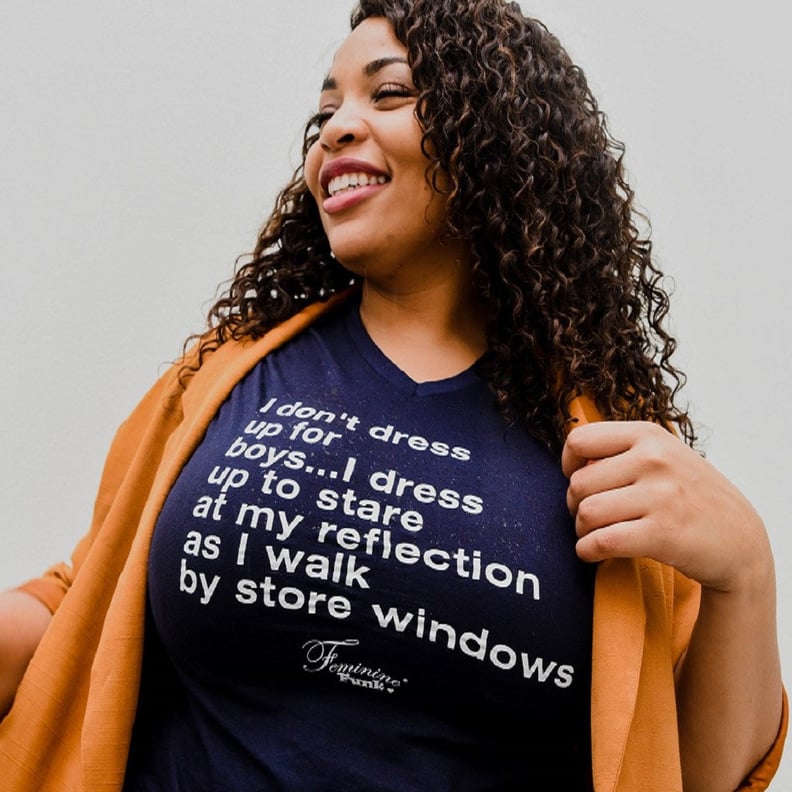 I Don't Dress Up For Boys V-Neck
Chubby, Stylish, & Cute V-Neck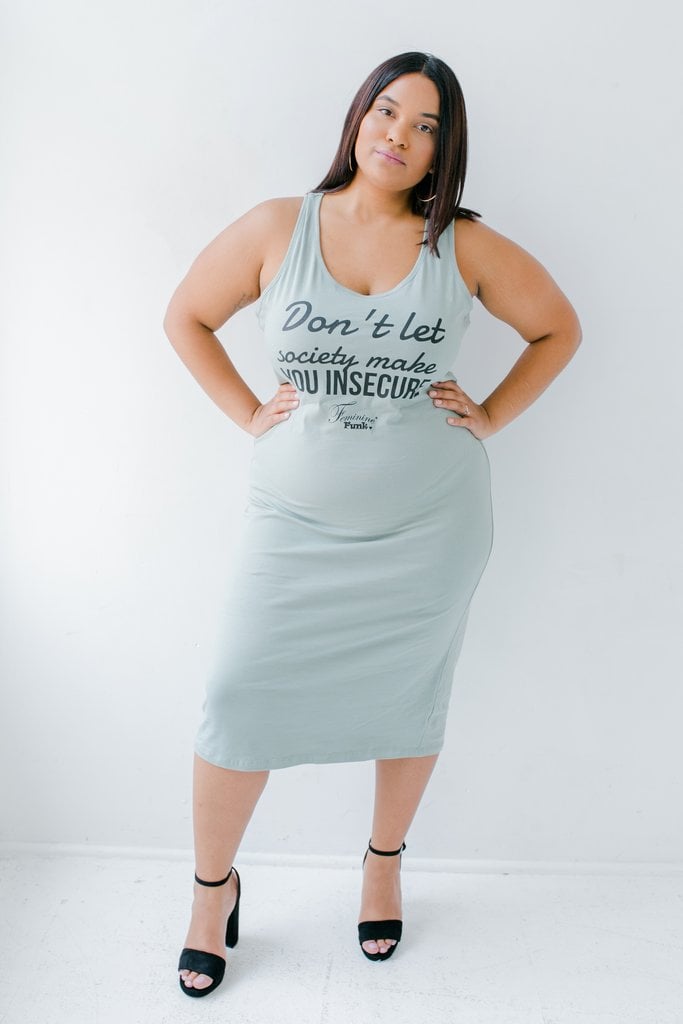 Don't Let Society Make You Insecure Dress