6 Celebrity Stylists Tell Us What It's Like to Dress Hollywood Stars From Home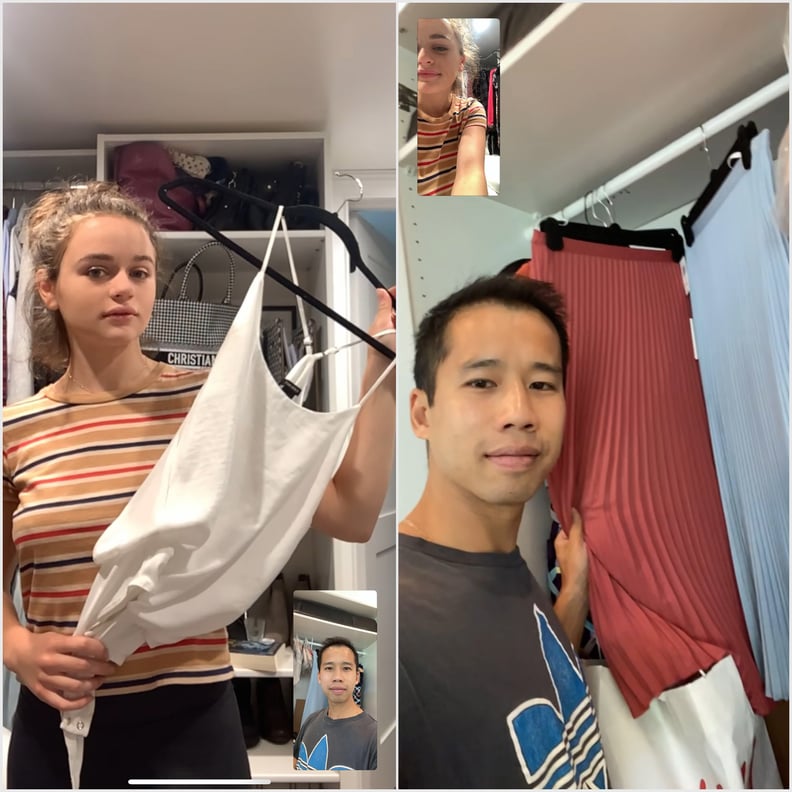 Courtesy of Jared Eng
"OMG, I love that look!" I texted celebrity stylist Jared Eng when he sent me a roll of behind-the-scenes images from the latest magazine cover shoot he worked on — all styled from the comfort of his home. I was referring to the '90s-vintage-meets-prairie-girl Louis Vuitton outfit Jared put together for his client, actress Joey King. At the time, she was about to be photographed for S/Magazine's summer cover feature.
"That's the Louis Vuitton that made it into the shoot!" he texted back. And sure enough, there it was in black and white, proudly posted on Jared's feed, confirming that, yup, even a celebrity stylist can get work done from home. The outfit Jared constructed, which has his name and vision written all over it, was green-lit by the magazine's production team (and presumably Joey herself). Great success! That's the work of a celebrity stylist, and it's work I was very much interested in examining as our country has shifted to a shelter-in-place lifestyle due to the COVID-19 pandemic.
Collection releases were postponed, runway shows done digitally, and red carpets canceled. So, did celebrity stylists have work to do?
Charlie is one of six stylists I spoke to, all of whom essentially went on hiatus when the coronavirus spread. But sure enough, celebrities started working on projects for the public and they were invited to show up for virtual events. "We styled Lionel Richie for American Idol shot at his home and all done remotely, John Legend for The Voice, also shot at his home and also done remotely, and Kane Brown for TV appearances, like Fallon and the BET Awards — again, remotely by sending clothes to Nashville and fitting him via Zoom," David Thomas told me. So yes, celebrity stylists are still very much present, and by that I mean just a Zoom call away.
[John Legend's stylist David Thomas] puts it best: "We all need to adapt to survive."
But what does a celebrity stylist's process and routine look like now, and has it gotten more complicated? Most importantly: what does the future hold for celebrity stylists and their careers? I talked to a handful of them who were able to explain the ins and outs of their new approach to celebrity styling, and I learned a lot. Scroll down for a full list of the stylists I chatted with and a roster of the clients they've worked with. Then, read about their shifting roles and predictions for the future of Hollywood red carpet dressing altogether. Thomas puts it best: just like everyone else, "We all need to adapt to survive." These celebrity stylists are certainly out there doing it.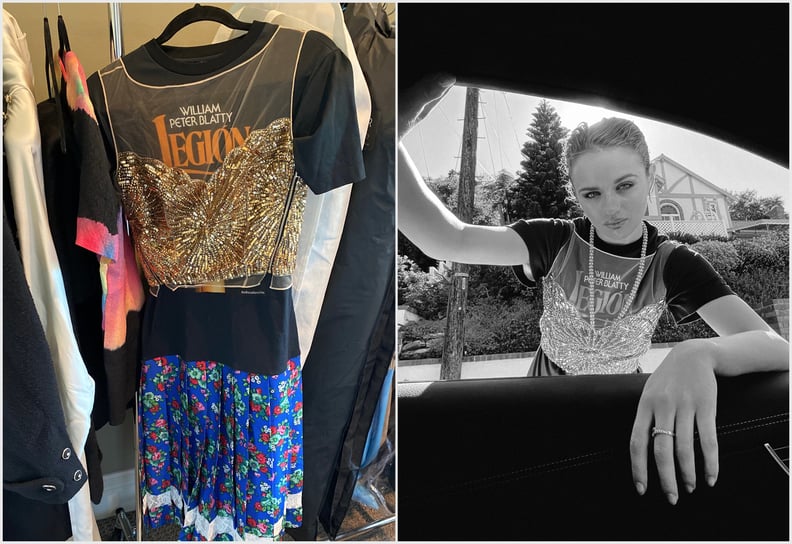 How Celebrity Stylists Stage Fittings From Home
POPSUGAR: How have you been working with your clients while social distancing? What does the new process look like?
Jared Eng: We've racked up a lot of FaceTime minutes. I did style a magazine cover shoot remotely [See above: Jared Eng put together this Louis Vuitton look from home for Joey King's S/Magazine cover shoot], where I had fashion designers send to [King] directly. We talked through the looks over FaceTime first and then we looped in the photographer to decide which outfits went with which backdrops. It was a true collaboration that wasn't as stressful as I thought it was going to be.
David Thomas: We now choose clothes online and have them delivered to our house. We also FaceTime with certain stores that hand deliver to us. We then unpack, sort into potential looks, photograph everything, and put in a numbered presentation. The looks are then packed in order and delivered to the client's home with a rolling rack, and the presentation is emailed to them. The next step is a Zoom fitting with the client, each of us in our own homes, where the looks are tried on and choices made. We then pick up and return anything not selected. Any tailoring needed is done without any contact using measurements on file. We simply pick up the clothes, drop them at our tailor, and they drop them back to us when done. In the last couple of weeks, as things have opened up a bit, I styled John [Legend] for his ABC Father's Day Special "Bigger Love," the BET Awards, and various TV performances shot at his home and on location, as well as an advertising campaign for Sperry. For all of these, I was actually present on set for the shooting (wearing a mask and without an assistant).
"There have been a lot of safe visits, socially distant shoots, FaceTime calls, and doorstep drop-offs."
Scot Louie: One of my clients, Kehlani, dropped an album within the first month of quarantine. The process has been a little bit different, as we've basically been quarantined together (she lives 10 minutes away). There have been a lot of safe visits, socially distant shoots, FaceTime calls, and doorstep drop-offs. Kehlani turned her garage into a studio for album promotion. We've shot magazine editorials, music videos, press photos, and the album cover — all in her garage and backyard!
Charlie Brianna: After the second month of quarantine, I began doing virtual styling sessions with my clients — sending the wardrobe with a no-contact drop-off for those who had "work from home" interviews. In the past few weeks, I started to dabble in social media styling for clients.
Krista Roser: We didn't have any actual production jobs during the time frame of our city (Nashville) being closed. But I did send some items to a few clients for Instagram Live performances. We had items shipped in directly to the client, then they disinfected them when they arrived. We would FaceTime or text about any details on styling. But we mainly kept things pretty casual.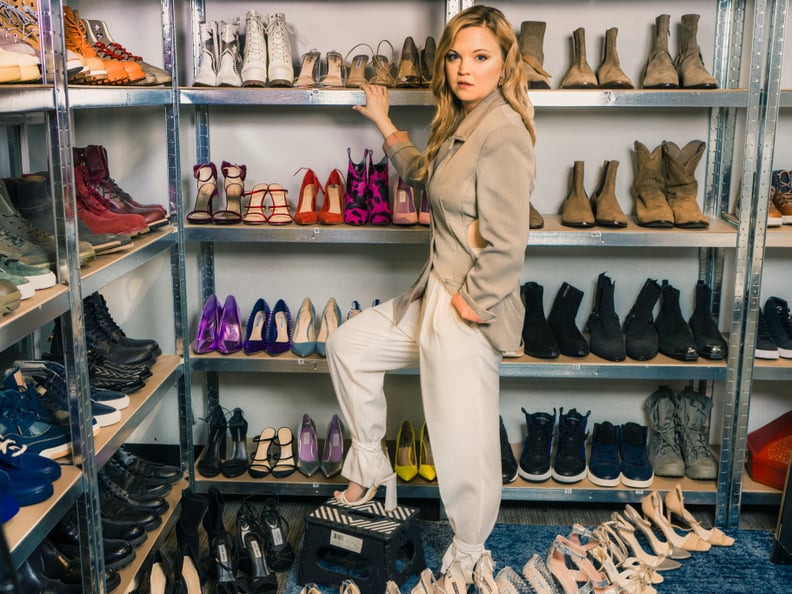 The Struggles of Virtual Styling
Above: Stylist Krista Roser working in her home space
PS: Have you faced any struggles moving from in-person fittings to a virtual space?
"I just hope all of the work will translate from all of the grainy Zoom calls and crappy resolution screengrabs from all of these virtual appearances."
Anita Patrickson: While FaceTime fittings can be fine, I really love doing in-person fittings for obvious reasons. Tailoring is so hugely important. I find that sometimes, when we are not physically all together and my tailor can't pin things, it's hard to see the end result as easily, causing clients to dismiss a look because it doesn't fit right.
DT: I have always enjoyed the social aspect of what we do. Personally selecting the clothes in stores — I like to touch and feel the fabric, gaining insight from the sales associates — and having fittings with our clients where the whole team (client, assistant, and tailor) would gather to put together and fit looks were really enjoyable aspects of what we did. That all changed at the start of lockdown. For me, the main difference has been adapting to prepping online and fitting on Zoom. I miss the tours and Vegas residences we had planned and I miss being on set filming American Idol and The Voice. We all need to adapt to survive.
JE: Tons of showrooms and fashion PR were out of pocket or didn't have access to samples during the first three months. It was a full-on hiatus, but a lot has changed in just the past two weeks . . . I just hope all of the work will translate from all of the grainy Zoom calls and crappy resolution screengrabs from all of these virtual appearances.
KR: I think the public can get tired of sweats and couch performances. So I do think the industry needs to get more creative. Katy Perry's performance on GMA's Summer Concert Series was like a live music video, for example. It was so beautiful and felt special. I was so excited to see this, as I feel these type of production-based performances could be the future for now.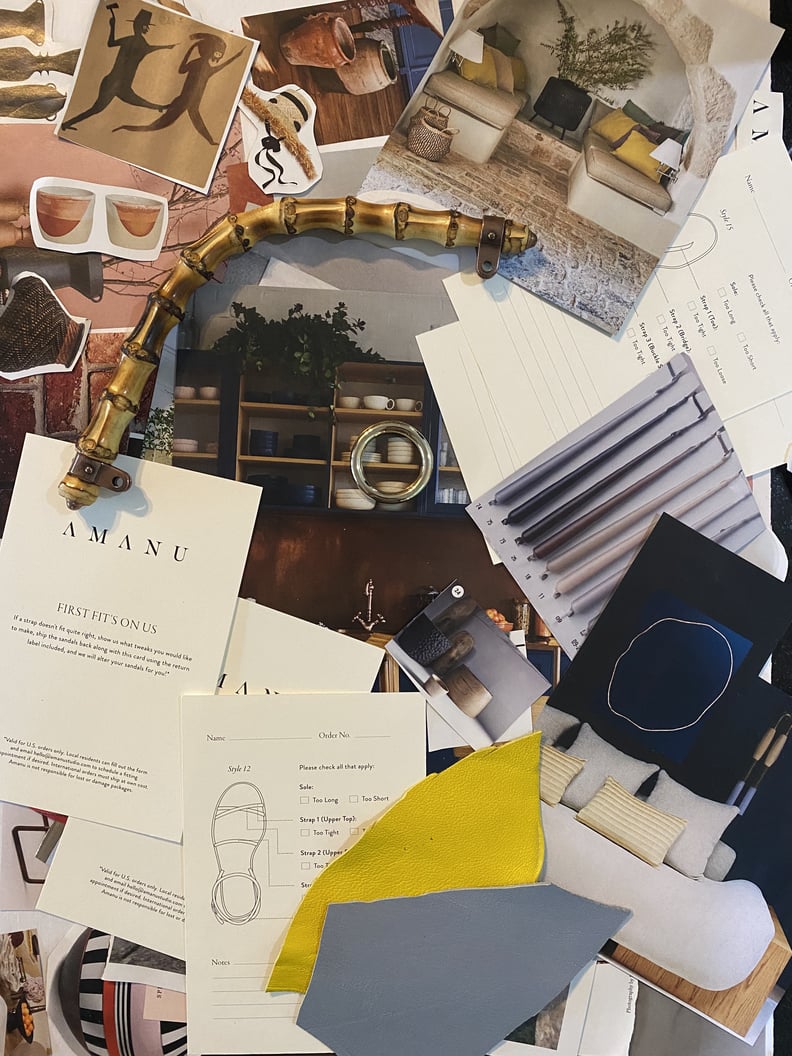 Celebrity Stylist Passion Projects
Above: Stylist Anita Patrickson's Amanu mood board
PS: Have you discovered any new sources of inspiration during your time working from home?
AP: I've been working on my other business Amanu, a custom sandal brand where everything is made to order. We craft sandals in the old-fashioned way, by hand, using an ancient technique. While you can come into the West Hollywood studio for an in-person 30 minute session, we built a new customization process on our platform during the lockdown.
JE: If I wasn't on social media enough before, I've probably become even more reliant on it. Styling is such a visual medium, I don't know how things could have worked during a pandemic without scrolling through endless feeds of photos. I find inspiration from new accounts across all social media platforms. People hated Instagram's algorithm where new pictures show up in your feed, but I'm obsessed with it.
DT: I work with my husband Matteo and early on in lockdown we realized that this was going to be our reality for at least a year and decided to make big changes. We wanted to be in a less populated, more rural environment, so we traded in our big home in Beverly Hills (where, pre-COVID, we did fittings and entertained) for a house in Palm Springs, and a smaller place in Laurel Canyon for when we need to be in town. The positive for me has been spending more time outdoors by the pool, exercising, and hiking. I was working on a menswear line and a book before this happened, so I've been able to focus on that more.
"Taking breaks is essential. Downtime is essential. Stepping away is essential. It gives your mind a moment to breathe and create fresh ideas."
SL: I run a cooking/food blog on the side and I've found that I get my best ideas when I'm cooking or in the midst of editing a video to post. Taking breaks is essential. Downtime is essential. Stepping away is essential. It gives your mind a moment to breathe and create fresh ideas.
KR: The first week of quarantine I purchased a sewing machine and set it up at my studio so I could still "go to work" each day. I would watch YouTube videos and FaceTime designer and tailor friends of mine with questions along the way. I have always known some sewing skills, but nothing extreme. I wanted to be able to learn some new skills during this time. I worked on redesigning some items I already had in my closet. Trying not to purchase any materials, I used tops I didn't want anymore for fabric and repurposed shoe bags from past purchases to make masks. I also ended up working on "My Covid Collection" of vintage blazers that I redesigned to make them a bit more modern and chic.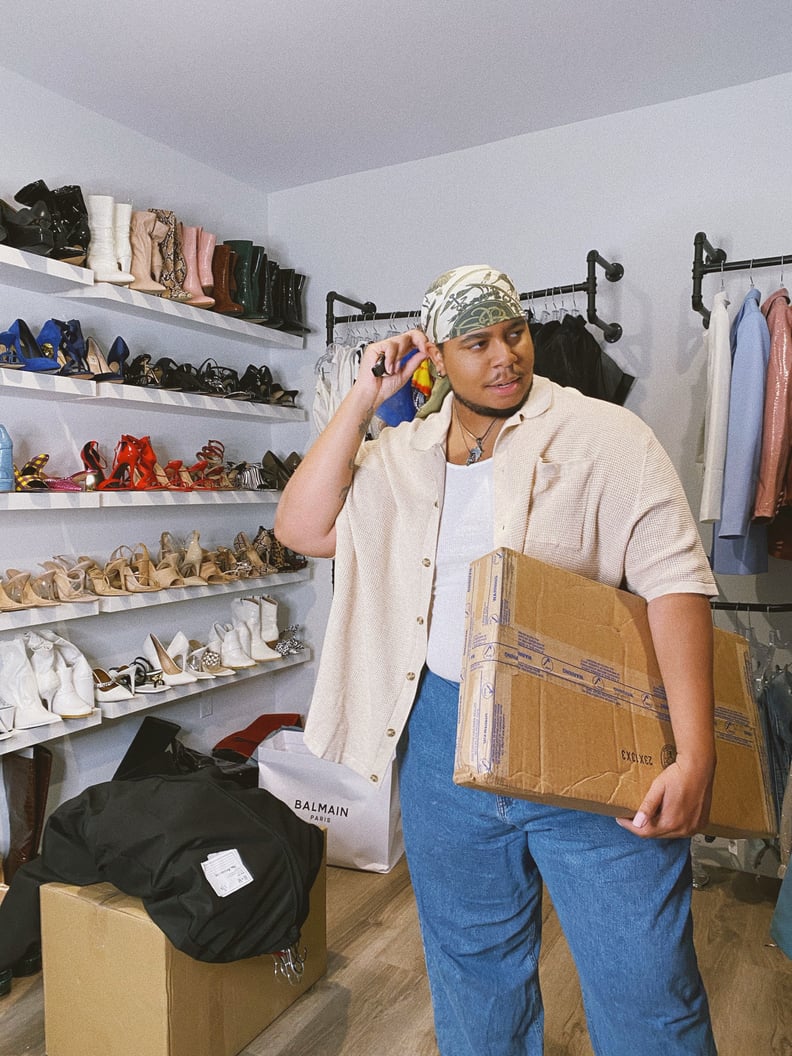 The Future of Styling
Above: Stylist Scot Louie working in his home space
PS: How do you envision the future of styling with fewer red carpets and events on the horizon?
SL: I'm really hopeful for a bright future for red carpets and events. I know we are still in the thick of it with COVID, but once those moments come around again, I'm envisioning it being better than before. I think this downtime is really giving creatives a lot of time to generate game plans.
JE: I have a feeling there will be more photo calls where there's an in-house photographer instead of red carpets where there are 30 photographers trying to get the same photo. Yes, there will be fewer events, but musicians have music to sell and actors have films and TV shows to promote. The world's not going to stop one day for COVID-19!
"As long as celebrities have music, movies, and product to promote, they will want to look good."
AP: I think budgets will be a lot smaller for a while. I think events might be much more streamlined — fewer stops on press tours, less travel, and more Zoom appearances. Whether studios will cover stylists' budgets for just a top and jewelry, I don't know. Red carpets though, on a large scale, will probably not happen for a while.
DT: I think it will be a year or more before things are back to how they were, but there will always be a demand for stylists. As long as celebrities have music, movies, and product to promote, they will want to look good. There is a limit to what you can do with what you have in your closet, and in my experience, if [celebrities] are working, they want their team to be working too.
KR: Production shoots will be stripped down to fewer people all wearing masks, disinfecting regularly, and keeping safe distances as much as possible. Since Nashville is opening back up, my team and I take our temperatures before seeing anyone and we make sure to sanitize and wash hands throughout the process. Some sets are hiring a person to manage and make sure everyone follows all the guidelines and safety measures.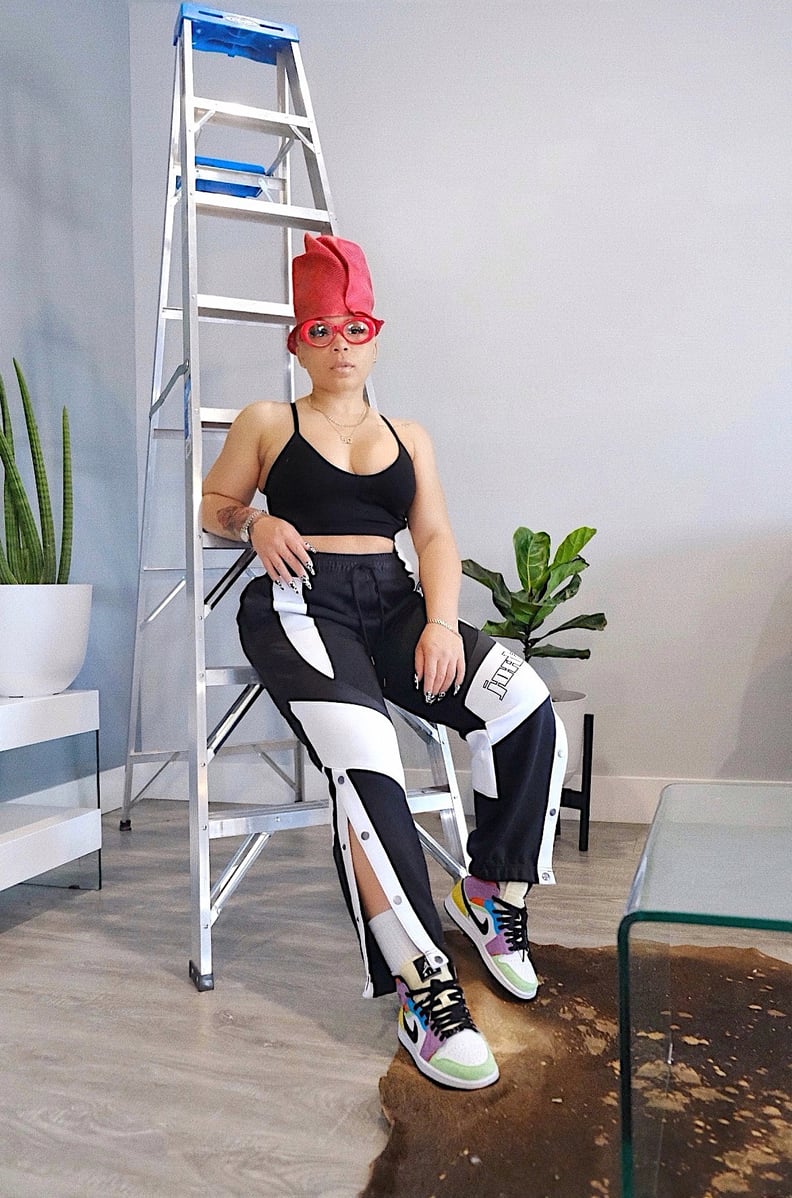 A Stylist's New Place and Purpose in the Fashion Industry
Above: Stylist Charlie Brianna working on a Jumpman "In the House" project during quarantine
PS: How do you think a stylist's role will shift within the industry beyond 2020, if at all?
"I do think there is a very important place for stylists — finding cool, new designers for celebrities to wear and showcase, giving them the opportunity to express themselves without over-buying and over-consuming."
JE: No one technically needs a stylist ever, actually! But it can make your life easier and much chicer. I wouldn't say it's more important to have a stylist now because people are spending more time at home, but fashion always has been an extension of who you are, so if you want a good representation of yourself out there, you probably should work with a professional. Think of something as simple as receiving a package. You have to sit at home waiting for it since it needs a signature. Now multiply that by a few dozen, multiplied by the dozens of other tasks that need to get done, multiplied by the number of clients you have. It can be mind-boggling, so you need someone super organized to make it work.
SL: Stylists to a client are much more than your source of clothes. I'm a confidant to my clients; I'm a friend to my clients; I'm a part of the deciding factor for my clients . . . As far as transforming my business personally, I won't take any moment with my clients, team, or amazing assistants for granted ever again — including hugs; I haven't had a hug in almost five months.
AP: [In my opinion], styling has started to feel too contrived with so many events, and I like seeing someone's personal style. This break has allowed me to see authentic personal style shine through. All my clients have been dressing themselves and rediscovering pieces in [their] wardrobes for social media. However, I do think there is a very important place for stylists — finding cool, new designers for celebrities to wear and showcase, giving them the opportunity to express themselves without over-buying and over-consuming. I think we all need to be much more conscious of our sustainability practices. We have an enormous responsibility, and I do think that is something that will be a really meaningful and worthwhile change that we see.
CB: I think now, more than ever, there are so many layers of far more important things happening in the world today that what we're wearing for our quarantine social media posts should be the last of anyone's concern. I am truly inspired by the slow but steady change that I see happening in the world currently.
Although it saddens me that the 'awakening' had to occur under the circumstances of countless social injustices, it also inspires me because I finally see representation and equal rights having a chance to form in our industry. There's a lot of work to do to dismantle systemic racism, but I am hopeful that long-term change is possible.